So I know it kind of goes against the true meaning of Christmas and everything, but I can't help but LOVE going to mall around Christmas time and doing my Christmas shopping. Everything is extra beautiful and sparkly, there's a warm feeling in the air and this is when all of the best merchandise and gift sets come out! Seriously, what's not to love?
I don't mess around when it comes to my Christmas shopping. I love doing it. I start early, but it's mostly window shopping until I can narrow down the right gift and then I end up buying everything last minute. There's a real strategy to it. My fav mall to shop at during the holidays is Yorkdale Shopping Centre in Toronto. It's not as crowded as the other malls, they have all of the most beautiful window displays and pop ups and I have to admit the best part is the Avion Holiday Boutique.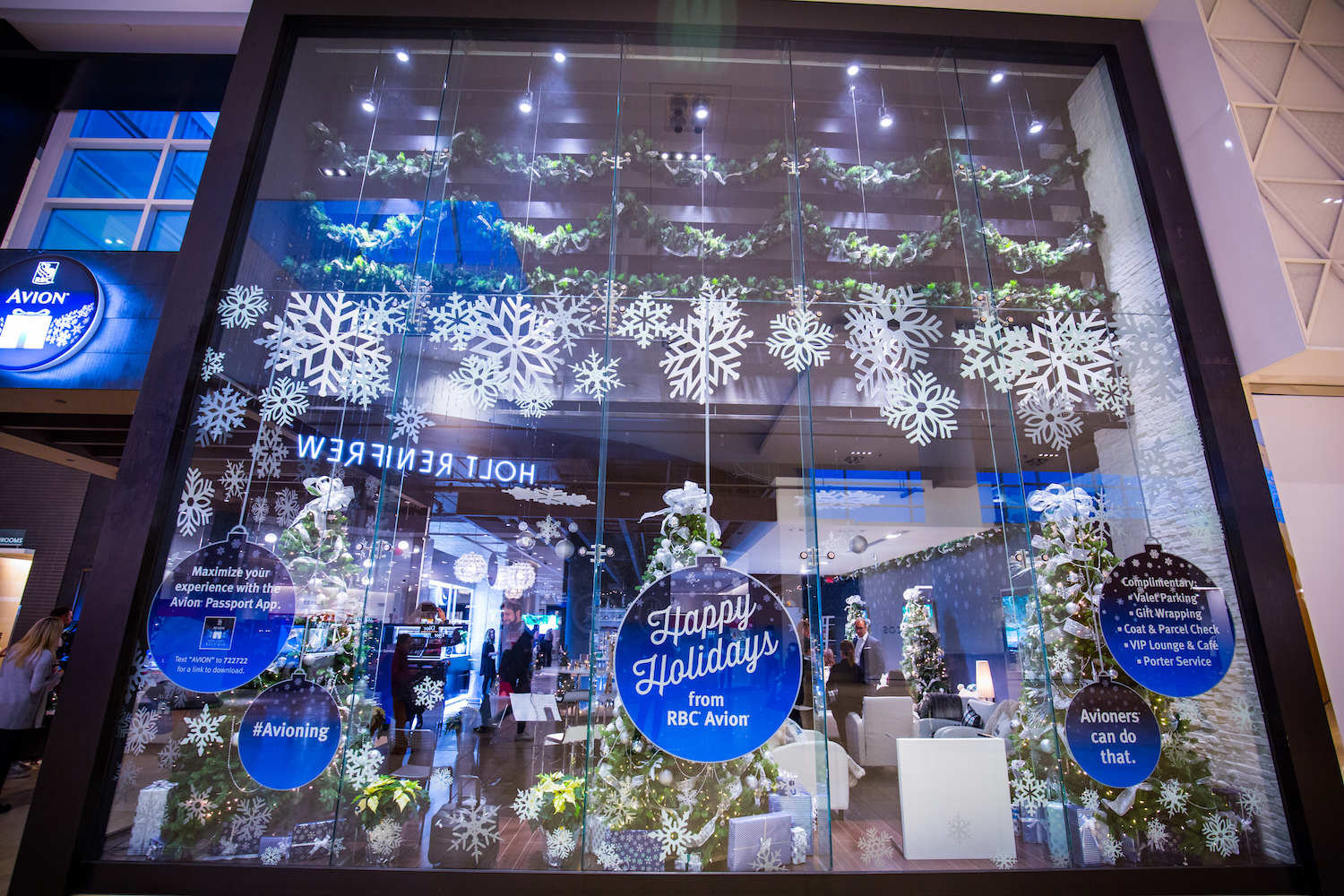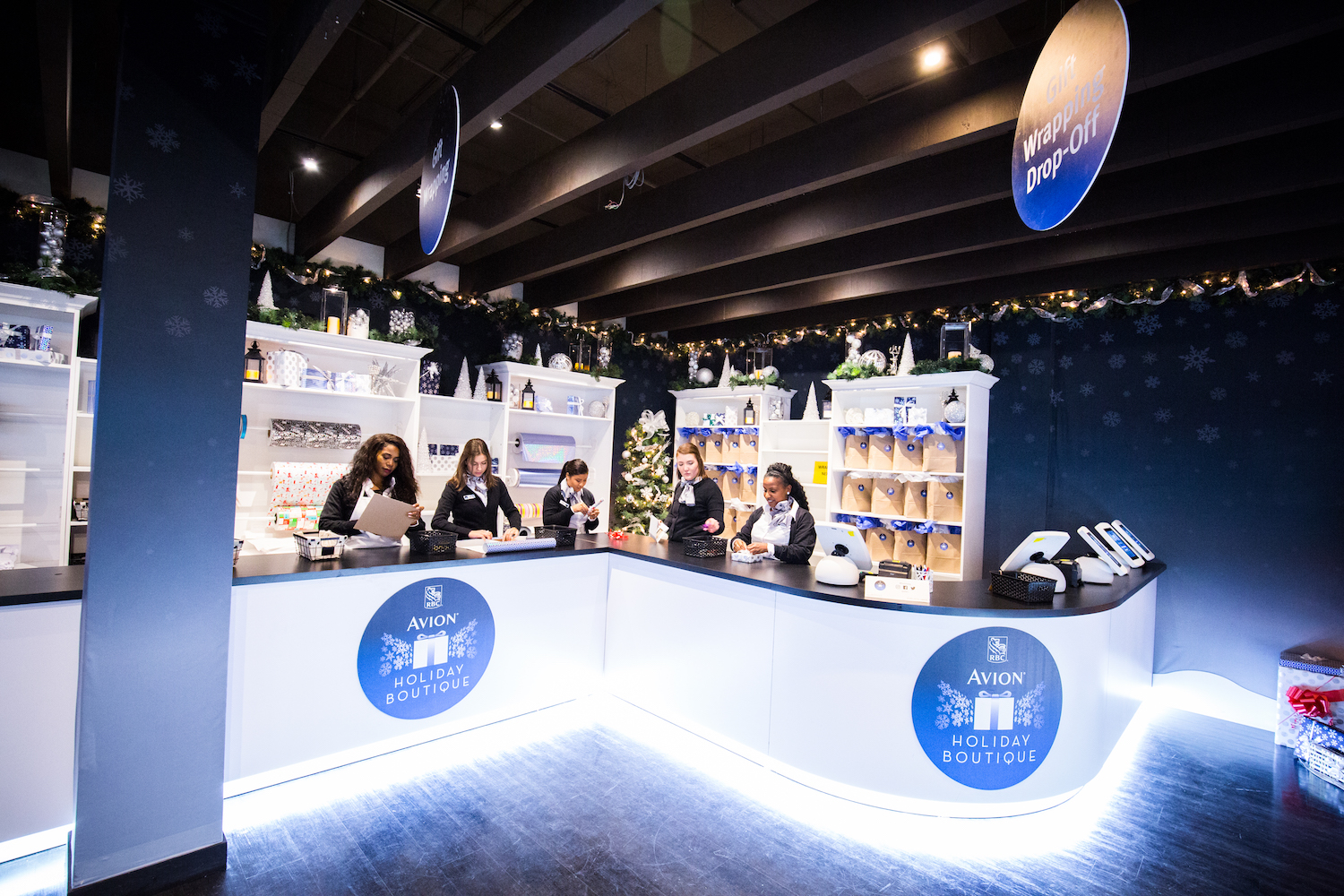 If you haven't experienced the Avion Holiday Boutique yet, you are seriously missing out. From now until December 31st they offer valet parking, gift wrapping, coat and parcel check (GENIUS!), VIP lounge and café, porter service, and there's even a virtual reality experience.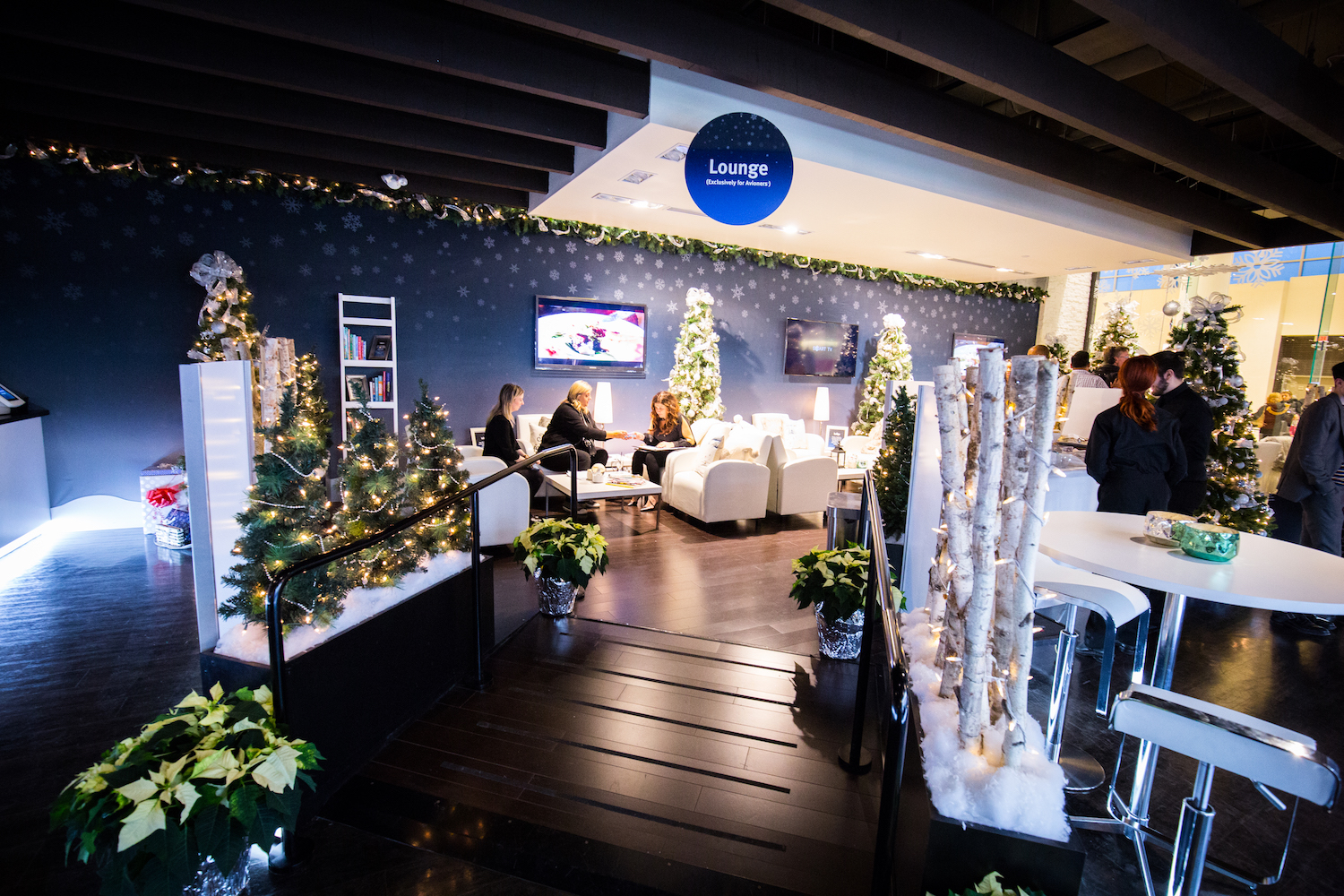 The coat check and valet parking is SO key this time of year. There's nothing worse than circling the parking lot for hours or dragging around your big, bulky coat while you try and hold onto your shopping bags. These two things alone make me so incredibly happy when I'm shopping. The coffee and cookies don't hurt either.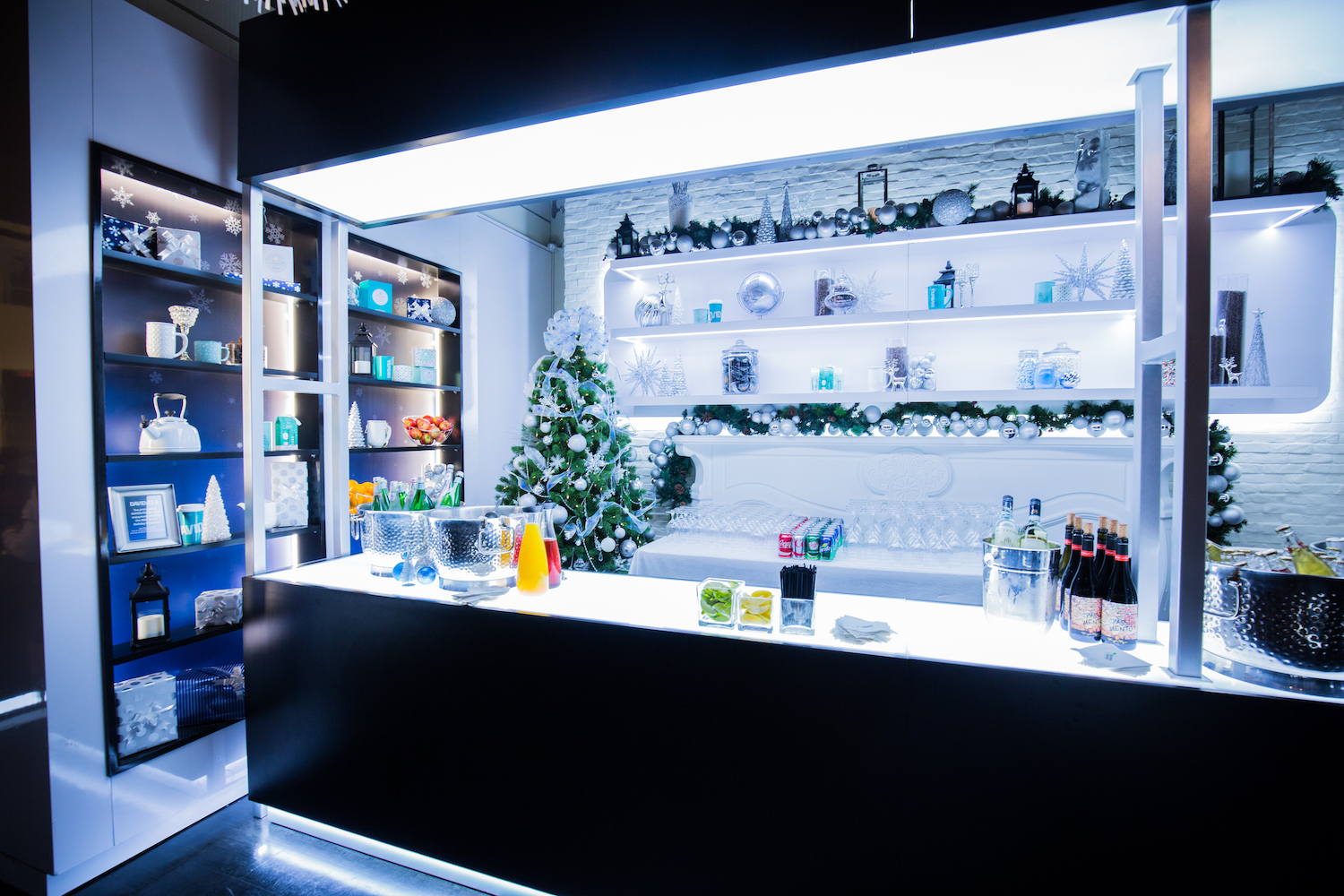 Let me know if you're taking a trip to Yorkdale this holiday season and if you're an Avioner, be sure to take advantage of the boutique! The holiday decor and comfy furniture will be exactly what you need after a tough day of shopping.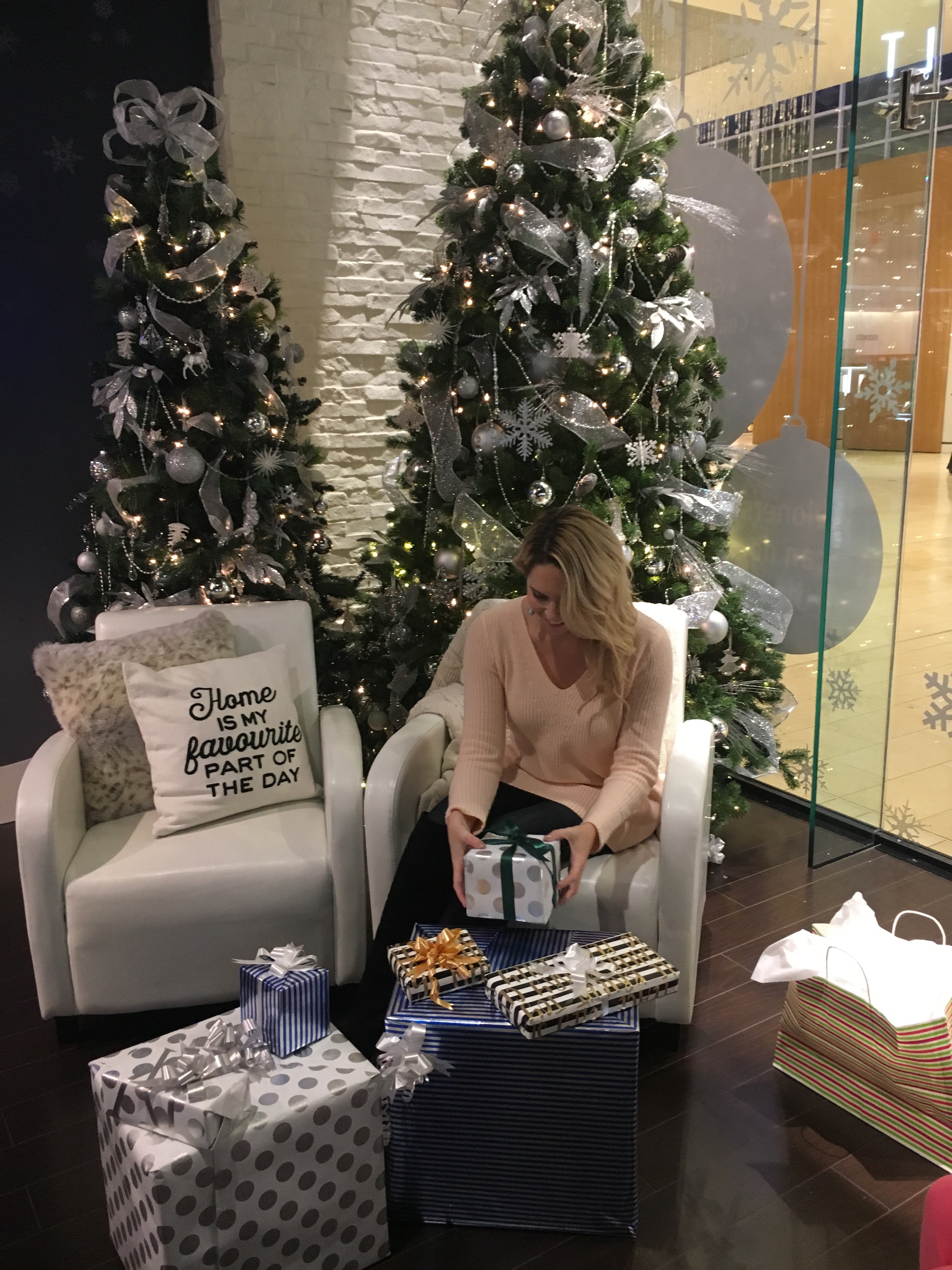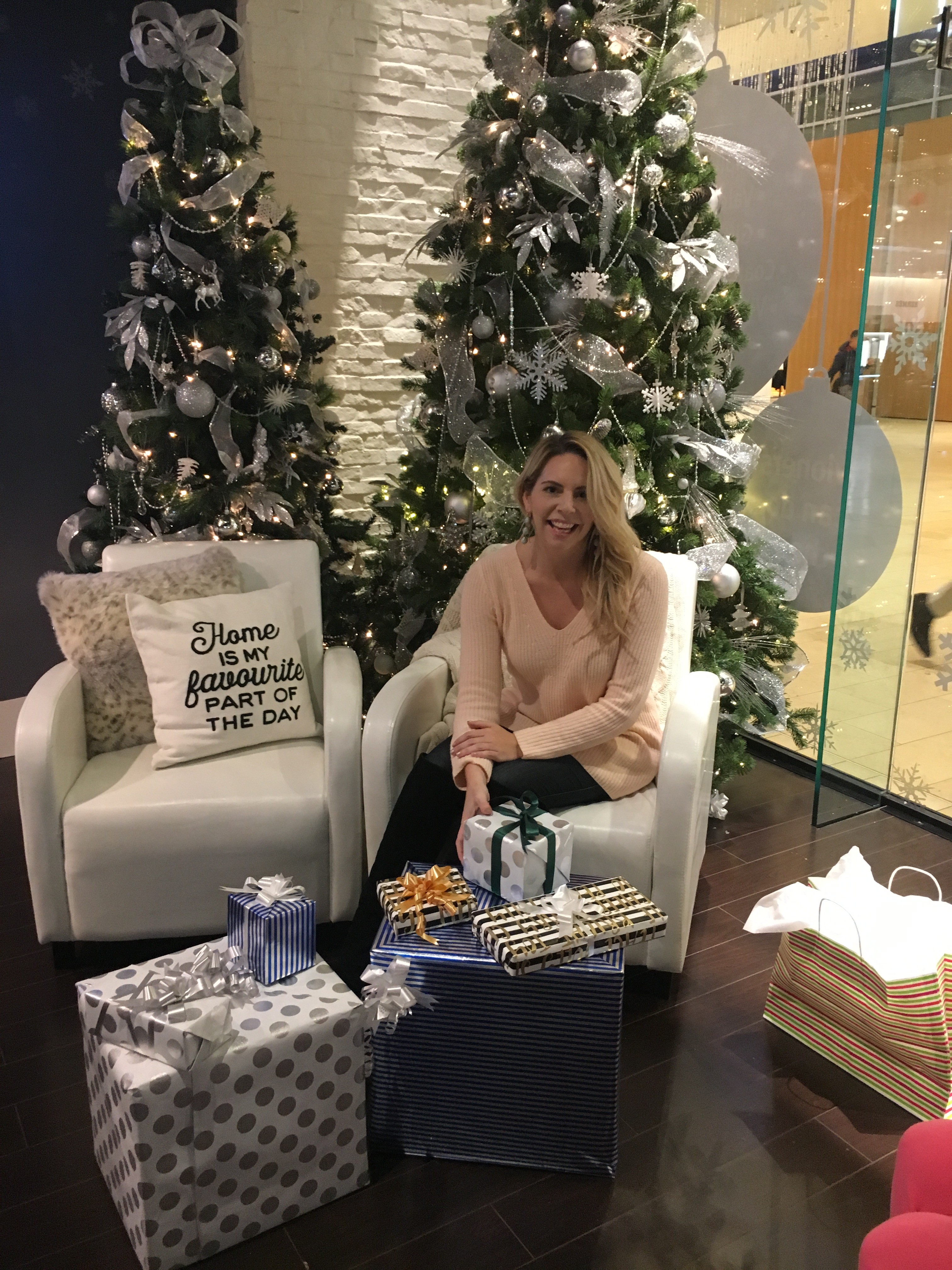 Thanks to RBC for sponsoring this post. All thoughts and opinions are my own.