Playing dress up was a huge part of my childhood. I also spent a lot of time throwing weddings for my Barbies. So when I got engaged, I couldn't wait to get to play dress up in the prettiest dresses I've ever seen. I was like a kid in a candy store getting to try on all of the beautiful gowns. I committed to trying on all the dresses – no matter how outrageous or extra. I was basically like, "bring me all the tulle and glitter and pops of colour." And although I was so happy when I finally said yes to the dress, I also was a little bit sad that dress up time was over.
So, when David's Bridal invited me in to play dress up in some of their gowns and accessories, I couldn't pass it up. I know it's a risk to try on wedding dresses after saying yes to the dress, but I just couldn't help myself. Below, I've put together 3 different looks for 3 different wedding types. Check it all out and let me know your fav!
Look #1: Fairytale
This Vera Wang gown seriously has my heart. The flower belt is actually removable as well. This look is all about feeling like a princess. I added a cute little veil, a sparkly clutch and beautiful rose gold earrings. I love all of the layers of pink tulle. You can't help twirling in this dress. 
SHOP THIS LOOK:
Dress     |      Earrings     |     Floral Belt     |     Handbag     |     Shoes     |
Look #2: Destination
This next look is all about an easy-breezy destination wedding look. This gown is so light and easy to wear. I also chose a block heel to help make walking in the sand a little easier. I skipped the veil and instead opted for a really pretty crown headband. The back of this dress would also be perfect for a more traditional wedding. This dress is so pretty and versatile. It also has a pink tone to it that doesn't really show up in these photos, but it's seriously dreamy. I added a white, lace clutch and a diamond bracelet to finish off the look. I also put my hair up, since most destination weddings take place in hot weather and it's so much easier to manage this way.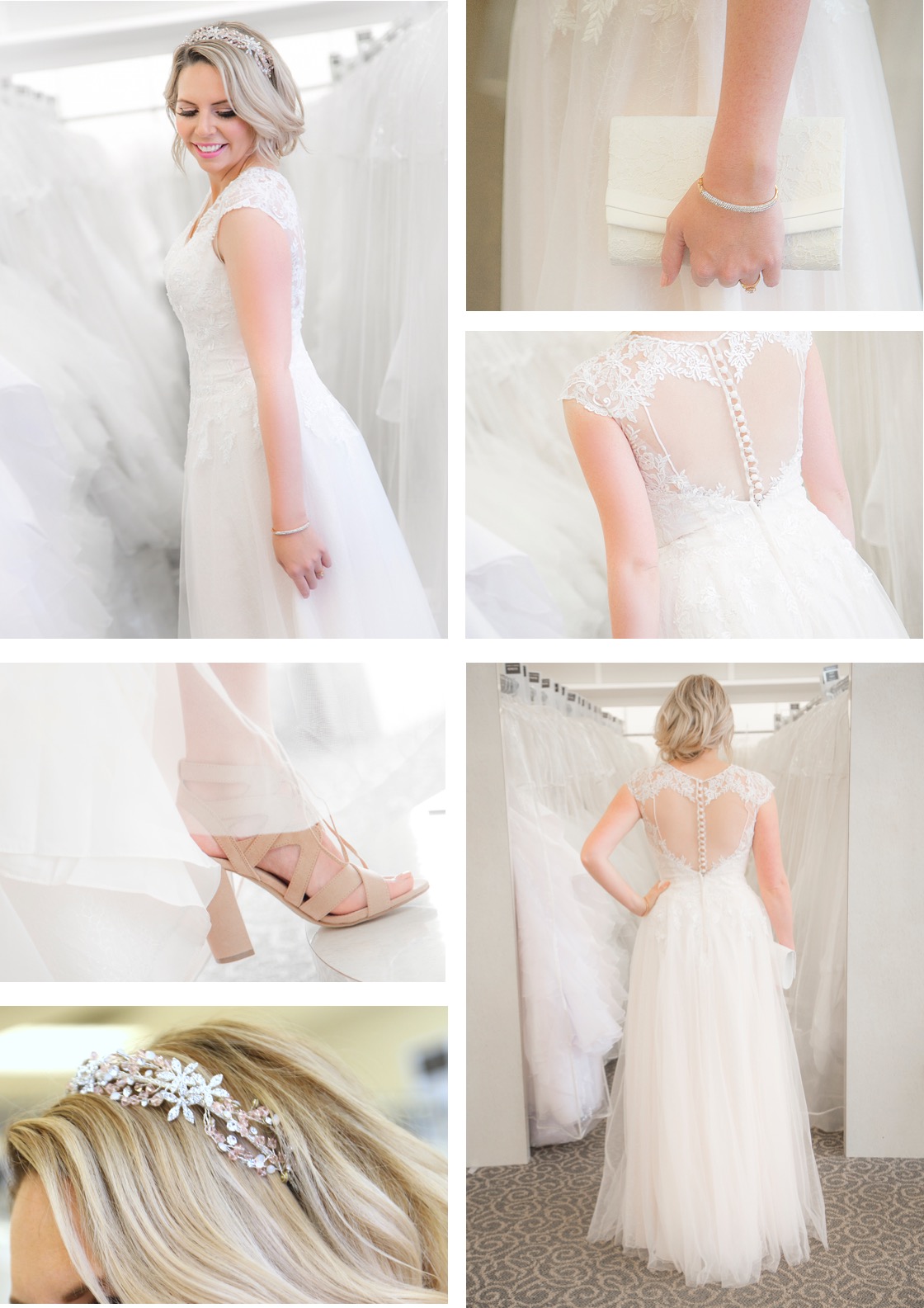 SHOP THE LOOK:
Dress     |     Headband      |     Bracelet     |     Shoes     |
Look #3: Ballroom/Glamorous
This next look brings the drama. The cathedral veil adds so much glamour to this look that would be perfect for a big ballroom wedding. I upped the glam factor with a statement necklace and didn't shy away from an over-the-top platform pump. This veil was seriously fun to wear. It really had me rethinking the veil for my dress. This dress also has a hint of blush pink and I love how flattering the trumpet silhouette is.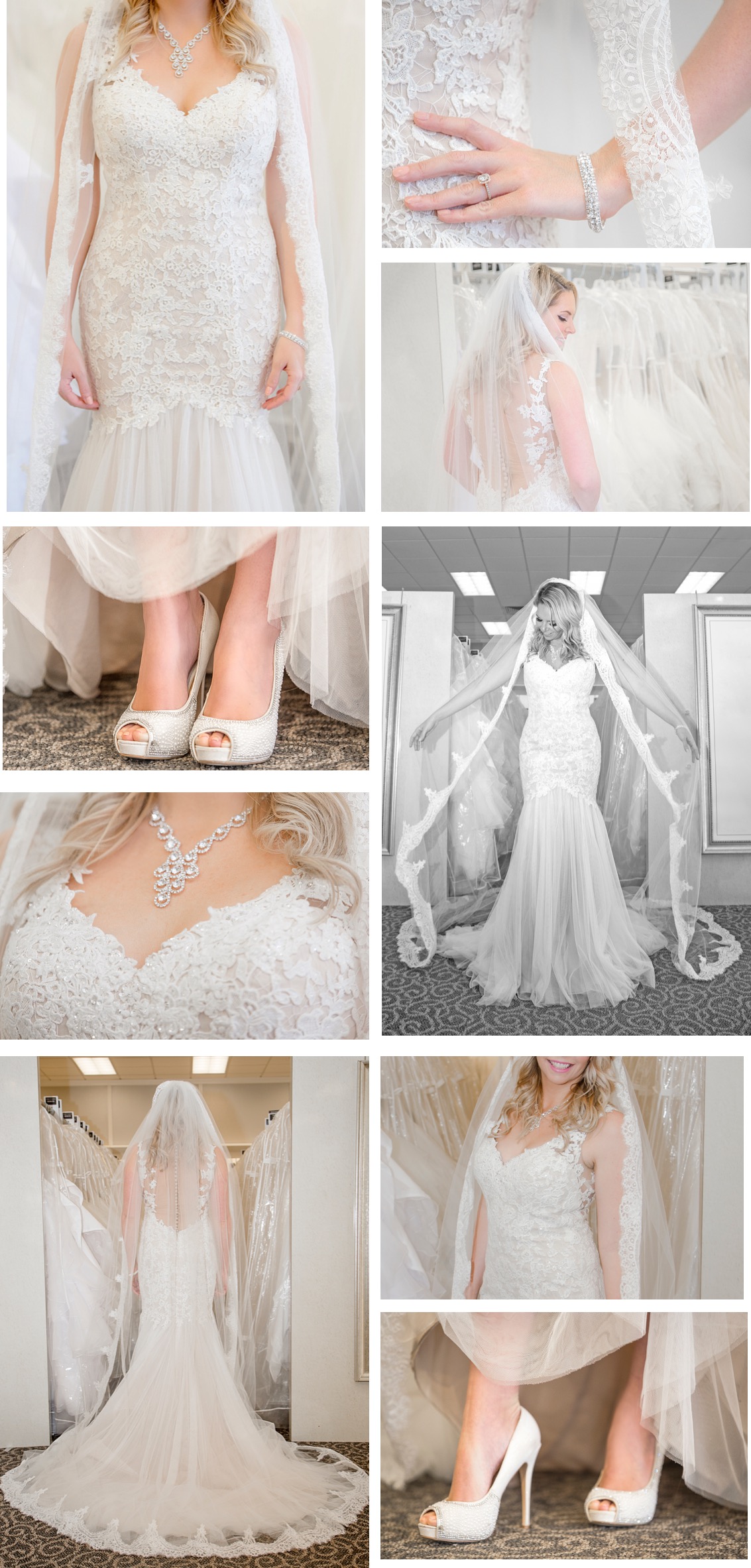 SHOP THE LOOK:
Dress     |     Shoes     |     Veil     |     Bracelet     |
Thanks to David's Bridal for sponsoring this post. All thoughts and opinions are my own.
Very special thank you to Nina from Shic Pic Photography for the beautiful photos! Be sure to reach out to her for any and all of your photography needs. Her work is always amazing