Planning my wedding has been full of incredibly fun and emotional moments. Putting together my bridesmaid ask gifts was definitely one.
I decided to put together a box full of goodies for each of my bridesmaids that would represent the themes of my wedding. I included a mini champagne bottle to get the party started (I took off the label, spray painted them rose gold and dipped them in glitter), rose gold nail polish because I'm obsessed with rose gold, delicious macarons from AG Macarons (they are my go-to whenever I need to give a sweat gift) and a stress release candle to keep everyone relaxed (and by everyone, I mostly mean me haha). 
I then had the amazing Cecile Lau Calligraphy put together the most beautiful tags and ask cards for me. I love the look of the watercolour designs she does.
Lastly, I took a trip down memory lane through my photo boxes and pulled out all of my favourite photos for each one of my bridesmaids. I then created a collage on the lid using all of my fav photos. Needless to say, I was a crying by the end of it and couldn't wait to give out the boxes.
.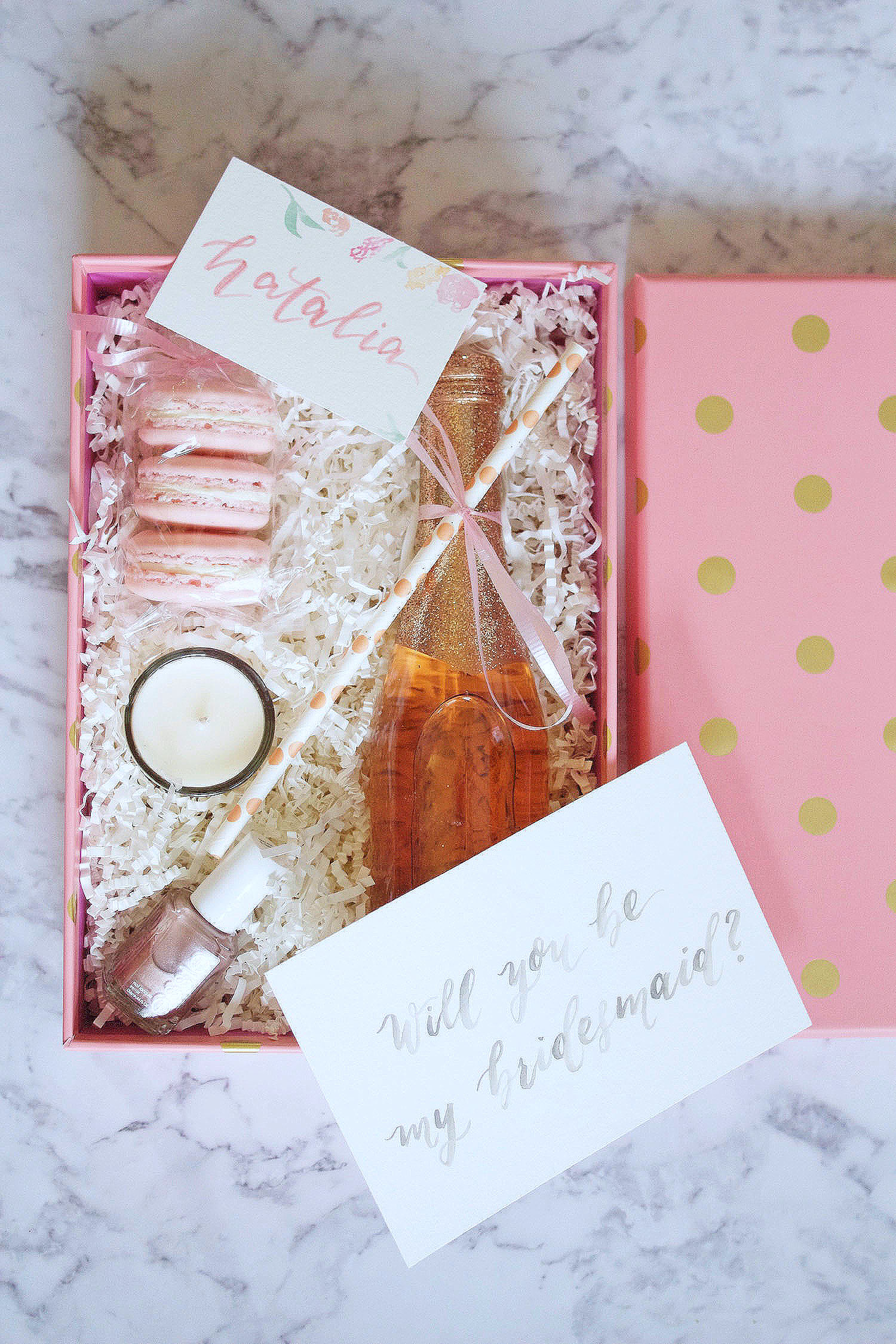 My sister is going to be my maid of honour and my bridesmaids include one of my oldest childhood friends, my university roommate, one of my best friends that I met years ago through work and my future sister-in-law. We just picked out the bridesmaid dresses this week and oh my gosh are they ever pretty! If I wasn't so excited to wear my wedding dress, I'd be jealous of these bridesmaid dresses haha. They are so dreamy!