If you're been following along on Instagram you probably saw all of the pictures I've been posting of my trip to New York City. Can you believe it was my first time? I loved playing tourist and seeing all of the famous sites, including a carriage ride around Central Park, ice skating at Rockefeller Centre, shopping in Soho, seeing the Brooklyn Bridge, Times Square, Statue of Liberty and 911 Memorial. We also visited some amazing restaurants and checked out all of the shops. We even went to the Top of the Rock which was an incredible view from the 67th floor. Although if your like me and have a little fear of elevators and heights, being up on the 67th floor is a tad bit scary.
We flew Porter (the flight was a short 40 minutes from Toronto) and we stayed at the Roosevelt hotel which has a great central location at a great price. One of the highlights of the trip was visiting the Kate Spade store in Soho and I couldn't pass up a pair of pink glittery heels.
I've included some picture highlights below.
This is how Pink the Town travels. Pink luggage of course!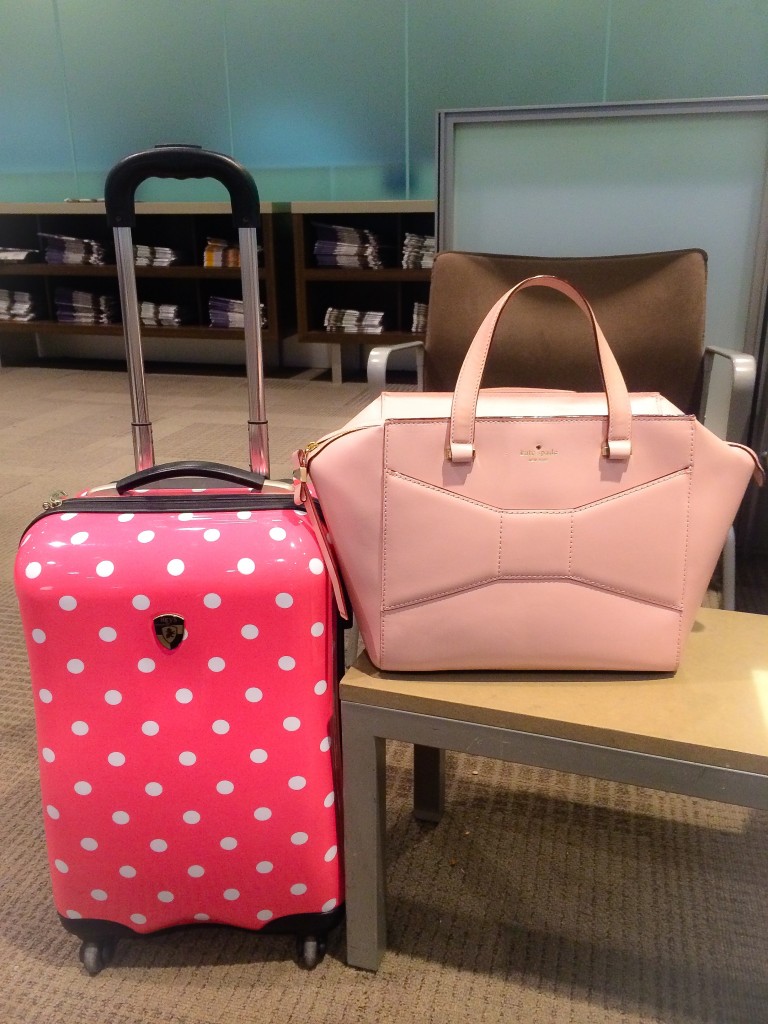 We started the trip with a pink carriage ride around Central Park.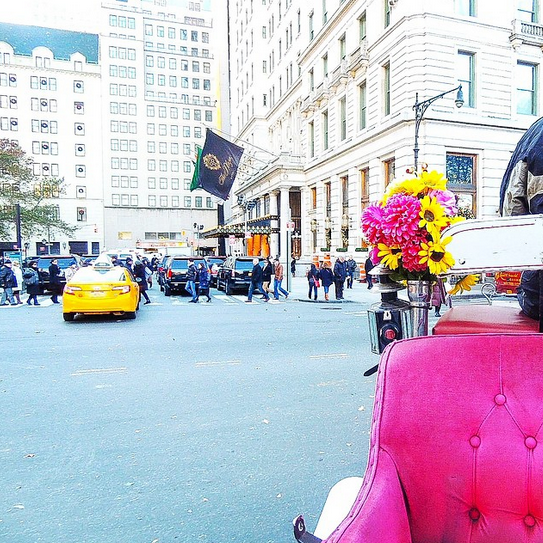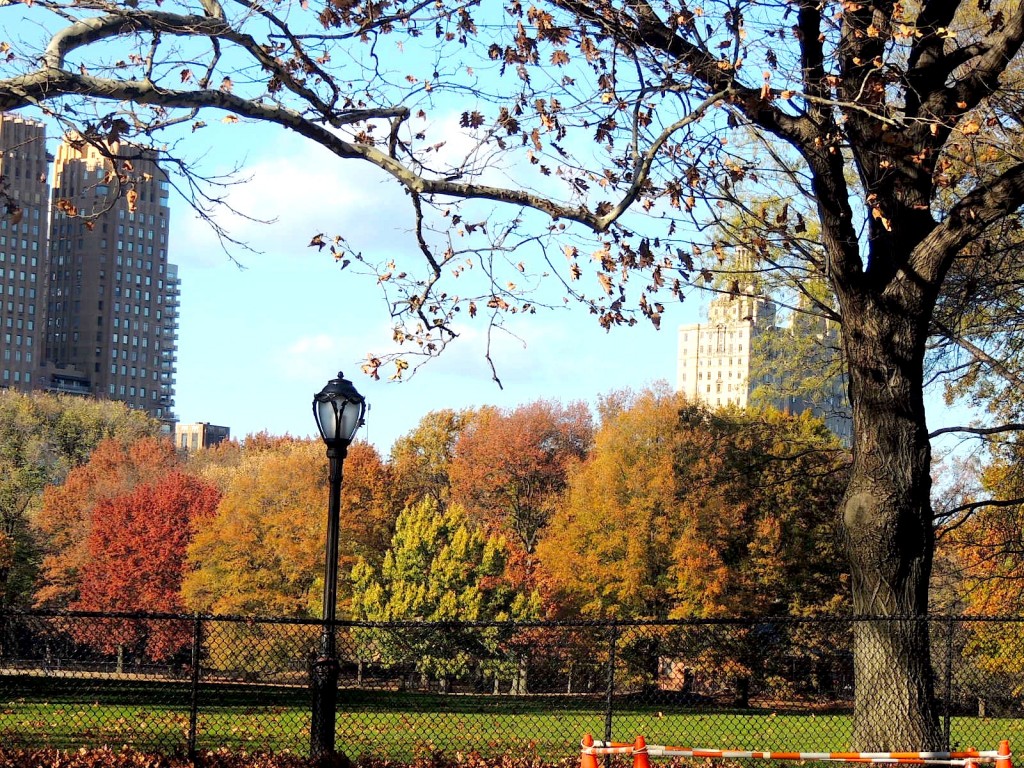 So many beautiful displays. This chandelier was in Tiffany's and the pink sparkly display below was at Free People.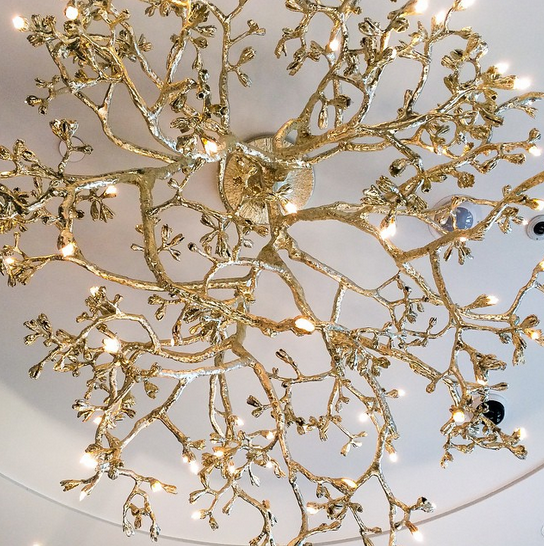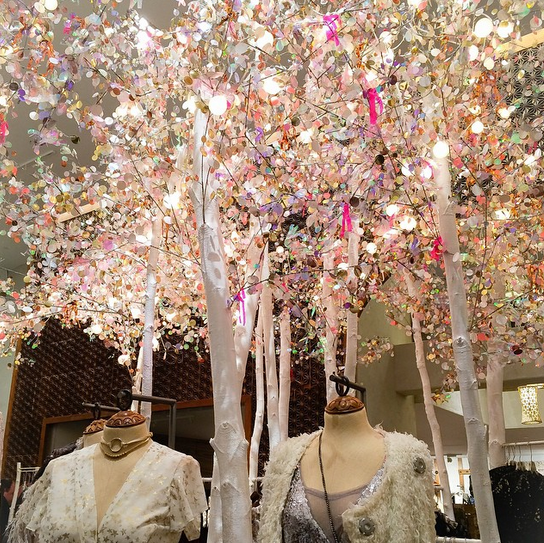 We loved sitting at the Rock Center Cafe and watching all of the skaters while we enjoyed some drinks.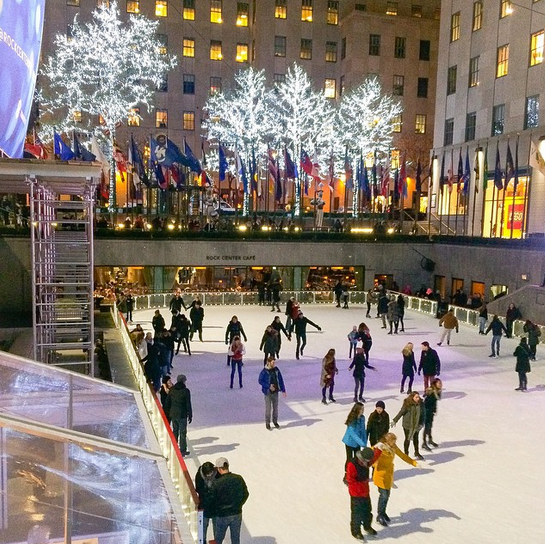 Couldn't get over this beautiful flower stand I saw walking in Greenwich Village and roses for only $10!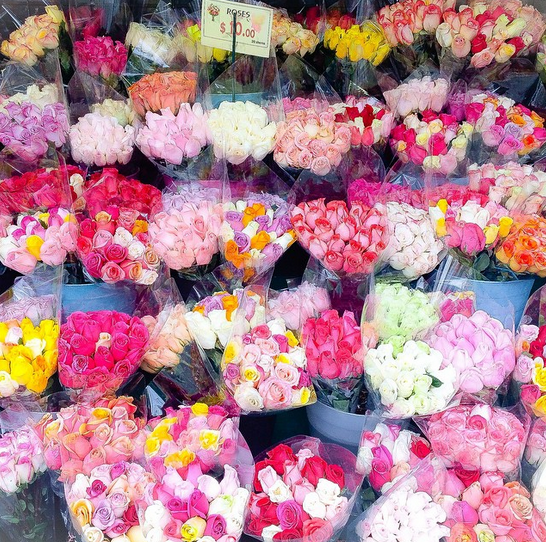 Visiting Rockefeller Centre, Radio City Music Hall and Statue of Liberty.
The 911 Memorial and the new Freedom Tower.
A visit to Magnolia Bakery.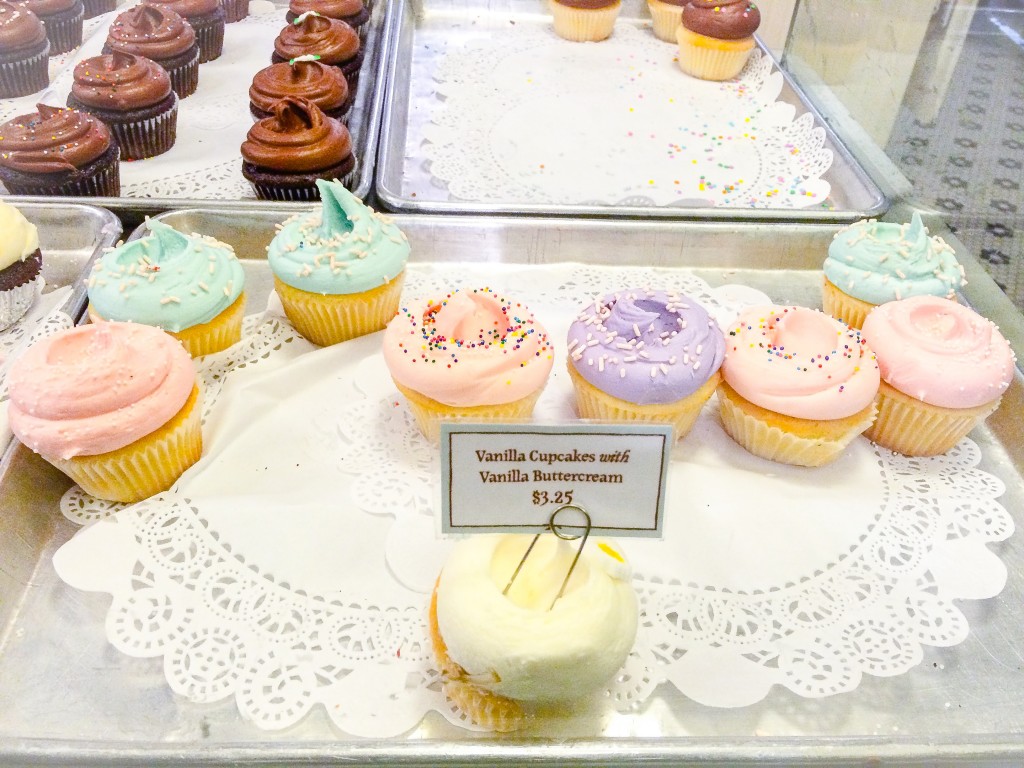 Empire State Building and the view from The Top of the Rock.
 A visit to FAO Schwartz.
A trip to Kate Spade in Soho which had recently revealed a whole new area of the store.
My new shoes!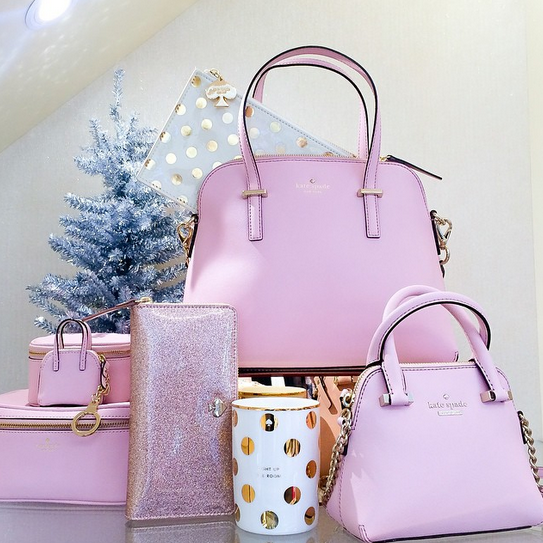 If you haven't been to New York yet, I highly suggest booking a trip. I especially liked going this time of year when the city is decked out in holiday decorations. There are Christmas trees and lights everywhere and the window displays are incredible.
.