This week's "This Just In" feature is all about Benefit Cosmetics. Any time a new Benefit delivery lands on my doorstep I get really excited. I know whatever's inside the box is either going to be pink or incredibly adorable (or both). I recently had the chance to test out a bunch of their new products and I'm excited to share the details below.
The POREfessional Matte Rescue & Instant Wipeout Masks:
I think it's safe to say that all of us have pore issues. The issues may be different for each of us based on our skin, but chances are if you have skin you also deal with some pore issues. Personally, I have combination skin so I like to use this new mattifying gel below as a spot treatment for the areas of my face that get oily. I'm also in love with these new masks. You really have to try them. Not only because they do great things for your skin, but because they are so much fun to use. Leave it to Benefit to come up with packaging that makes a pore mask fun to use. You have to actually press the button on the front of the package to release the skin care formula onto the mask. There's something very satisfying about pushing the button and hearing the product spray onto the mask. You definitely have to try it for yourself to understand what I'm talking about.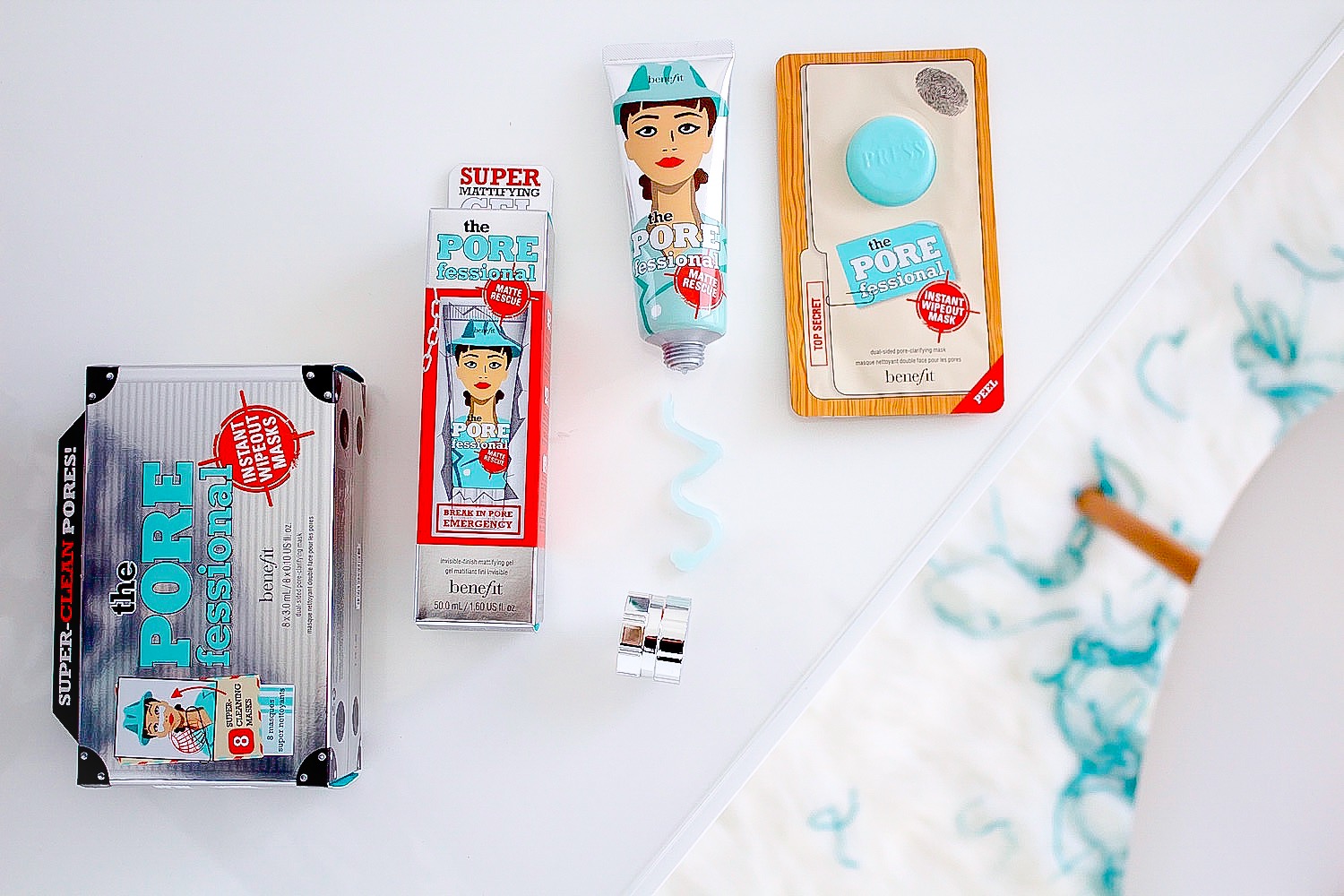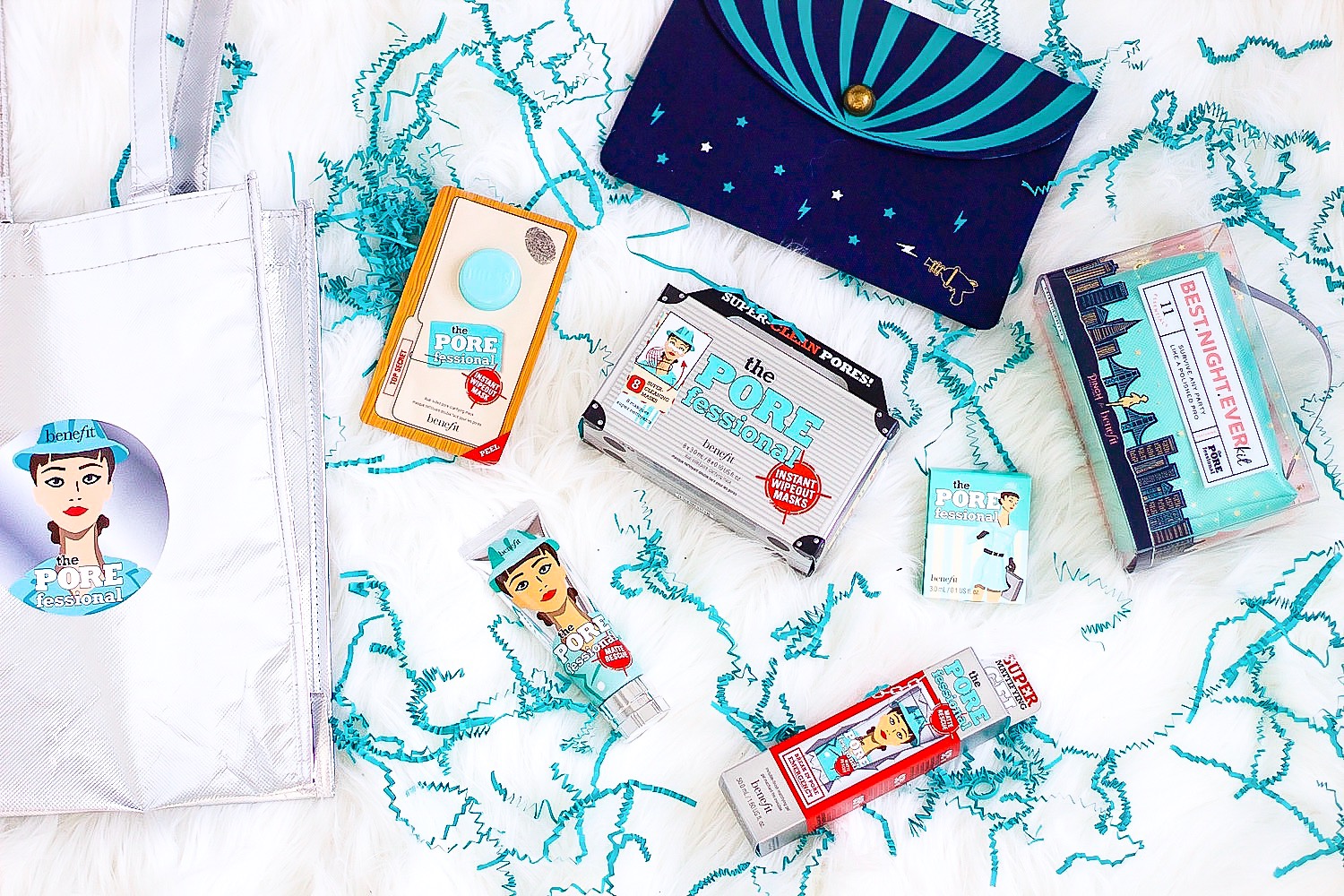 New Hoola Zero Tanlines & Dew The Hoola Bronzer:
Let me just start by saying that I am bronzer-obsessed. I've been a longtime fan of the Benefit Hoola bronzer and their spray tan mousse is incredible! Benefit boutiques also offer spray-tanning and I always get one before any winter vacations I take and at the start of the summer when my skin could use some colour. They've really mastered the orange-proof tanning formulas for all of their bronzing products. No matter how much you apply, you will never turn orange. The products deliver a gorgeous bronzed shade that looks good on just about anyone, no matter your skin shade.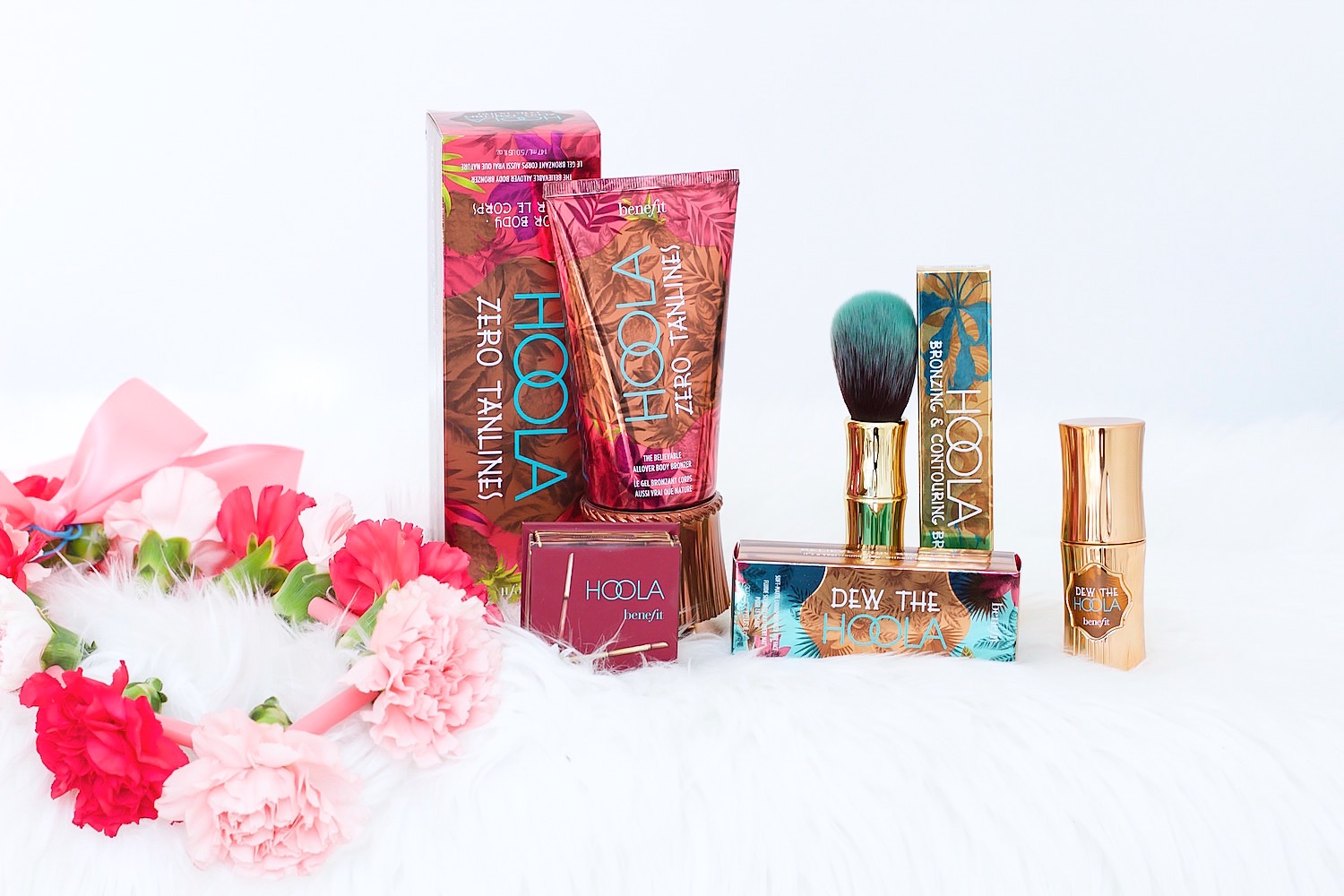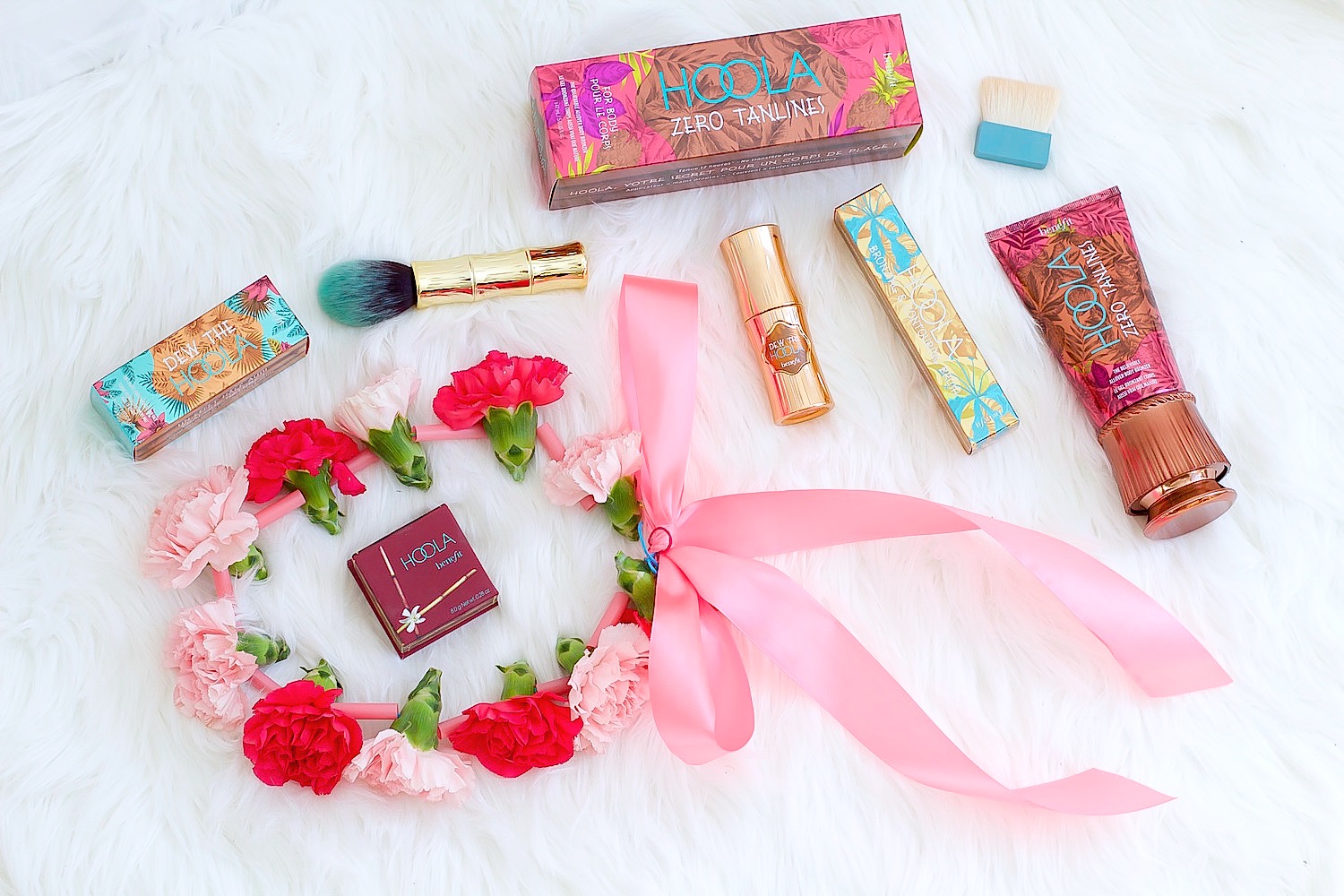 One of the newest products to the Benefit bronzer lineup is the Zero Tanlines All Over Body Bronzer. It comes with a great built-in sponge applicator and easily washes off. It's a gel based product and the colour shows up instantly. It's great for those times when you're heading out in a rush and you're wearing bronzer on your face and then you throw on a skirt or a dress and notice that your legs are not the same colour as your bronze face. This has definitely happened to me a number of times. 
The new Dew the Hoola bronzer is great for your face and neck. It has more of a foundation consistency, but adds colour to the face for a sun-kissed look. I normally apply it after my face cream or I blend it into my face cream and apply them together. I then apply my concealer and powder over top. 
Dandelion Shy Beam & Dew:
Benefit has now added two new products to their Dandelion lineup. The Dandelion Shy Beam is great for highlighting and the Dandelion Dew is a liquid blush that adds the perfect amount of pink to your cheeks. Plus, check out the cute packaging below!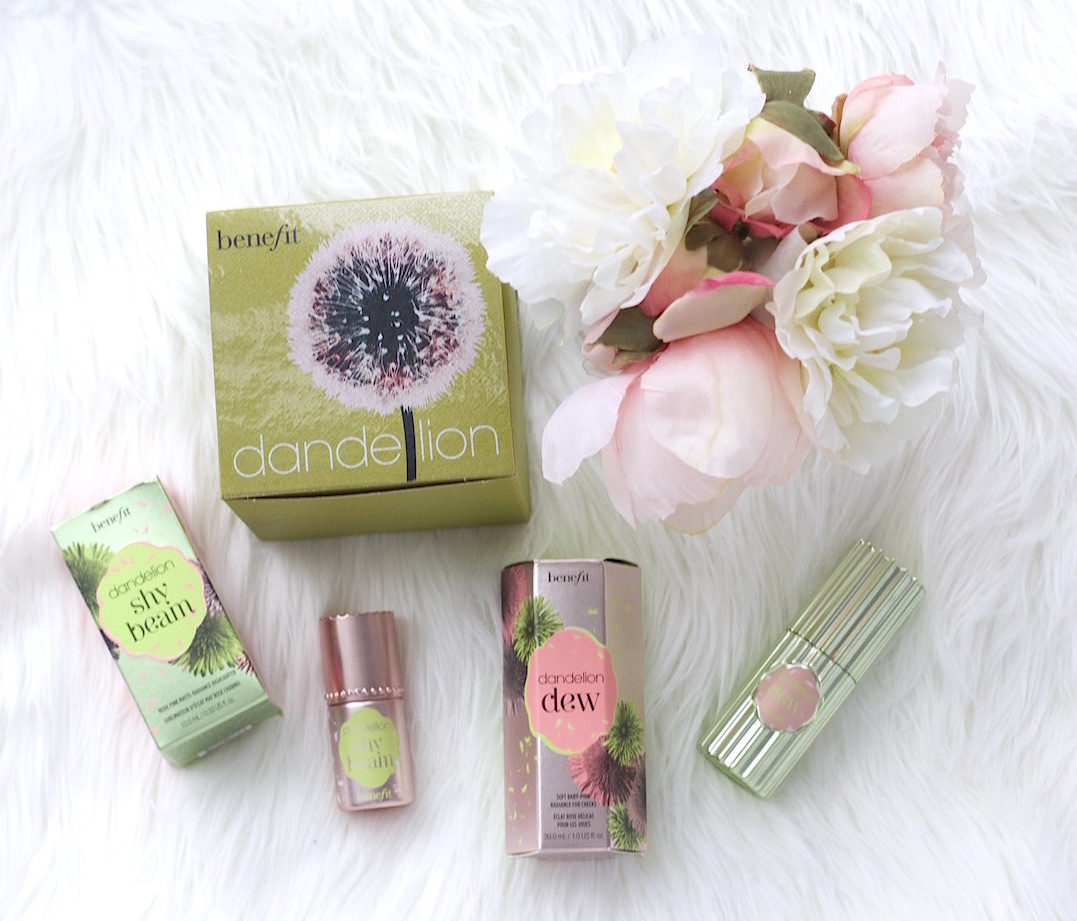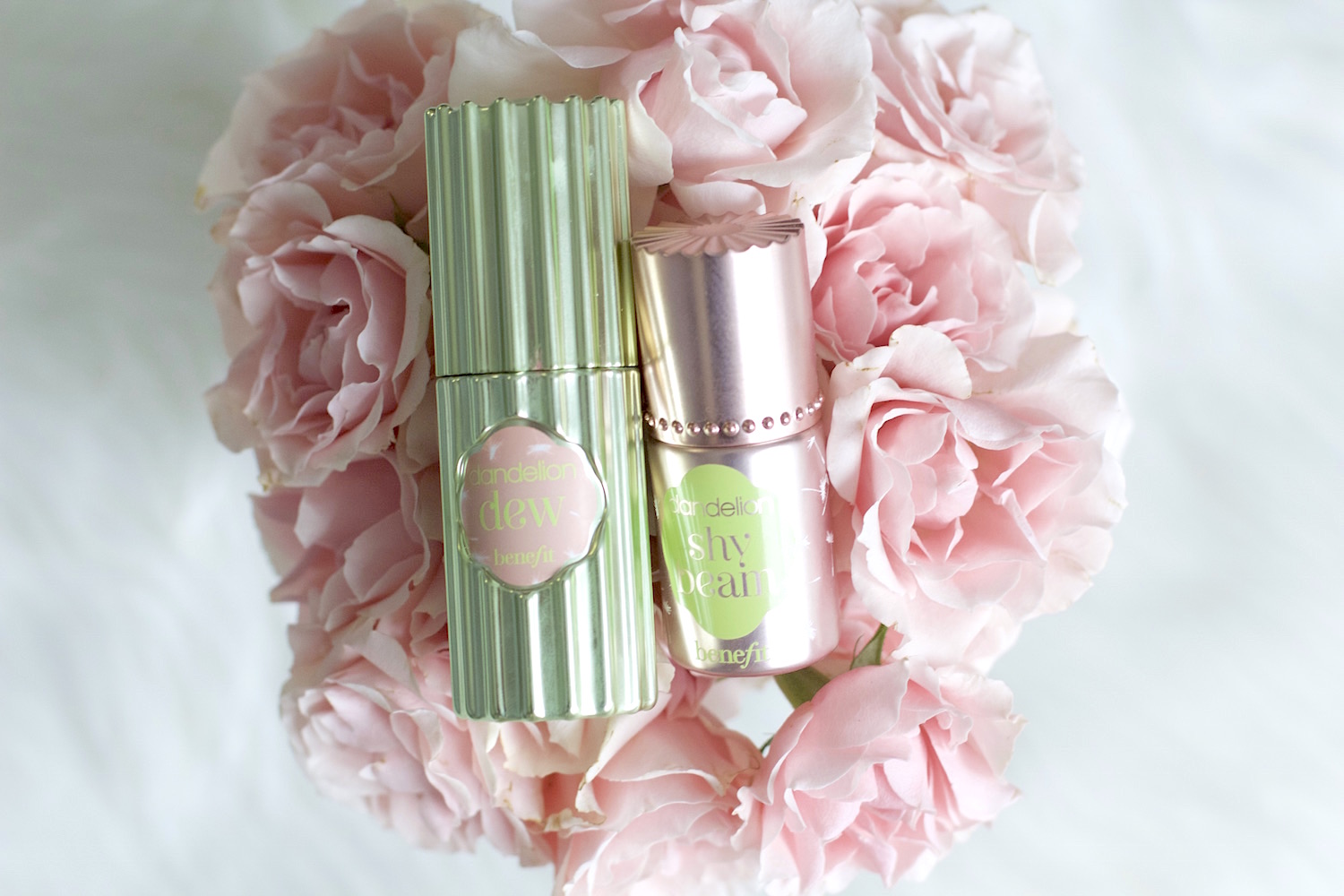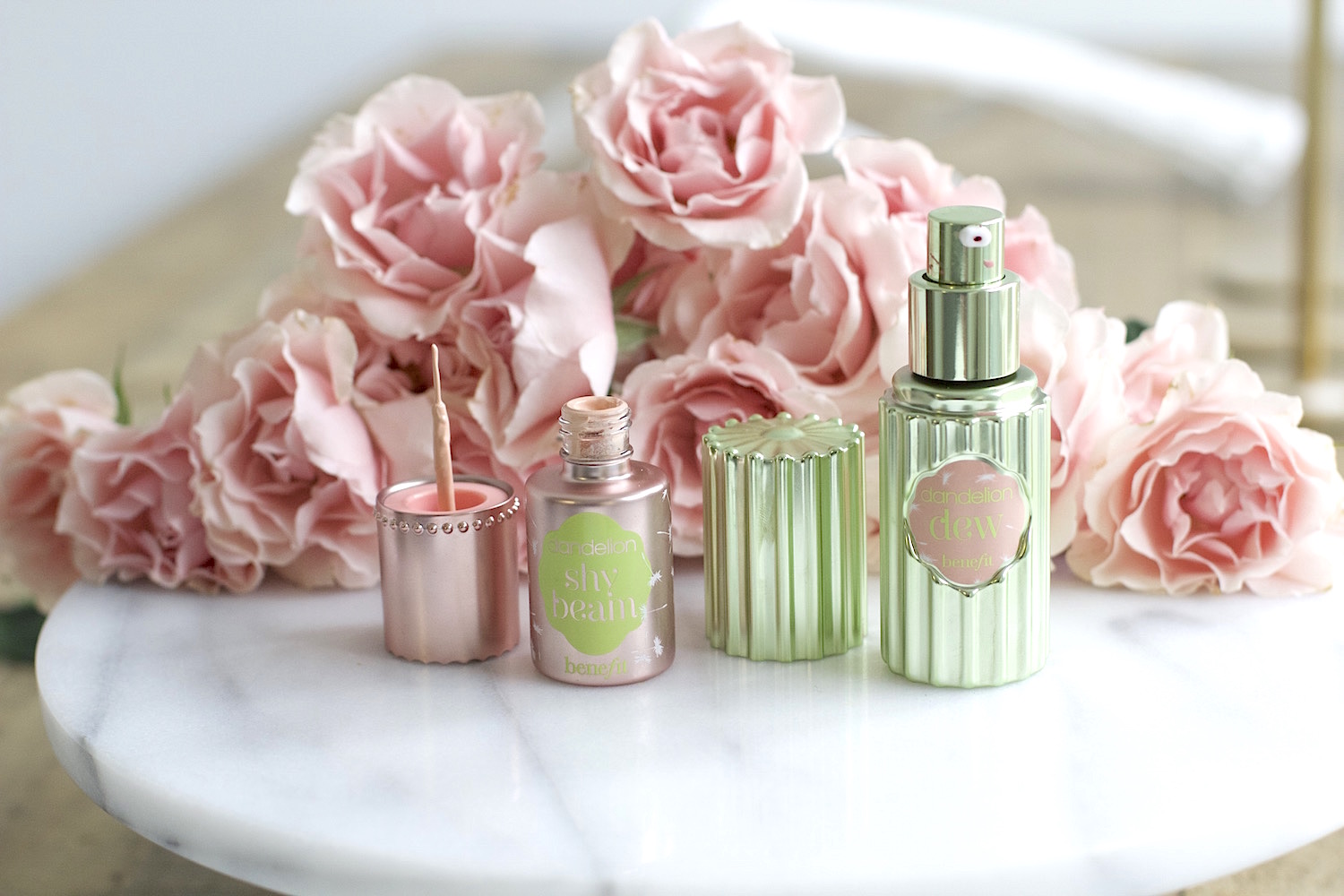 The pictures on the left below you can see I've applied the Shy Beam to the tops of my cheeks and under my eyebrows. I've also applied a heavy amount of the Dew liquid blush to my cheeks. In the pictures on the right, I've blended the products. I love how the products give me an instant eye and cheek lift. I also love that there's no shimmer in either of the products so I can wear them during the day and the look is really natural looking. 
I'm also wearing the Hoola bronzer products and Benefit Rollerlash mascara. This mascara is the best I have ever worn. 
Have you tried any of these new products yet? I'd love to know what you thought!