The past month has been all about lipstick! It seems like every day there's a new lip collection landing on my doorstep. Maybe it's the influence of the Kylie Jenner lip kits or maybe its influence from the Fall 2016 runway shows, but lipstick is definitely having the biggest moment in makeup right now. It's not just any lipstick we're talking about, it's bold, bright and anything but basic. Anything goes, from bright purple to black. I plan to finally break out my pink lipstick rut and be a little adventurous with my lip colours this fall.
Let's start with this incredible lineup of new NYX lip products below. I can't get over the range of colours. I seriously thought these must be eye products when I first opened them, because some of the colours are so extreme. But, sure enough they are for your lips. There's seriously a colour for everyone. NYX Liquid Suede & Cosmic Metals go on like a gloss, but the outcome feels and looks like lipstick. The colour is very saturated and lasts a long time. Liquid Suede in Pink Lust is my favourite!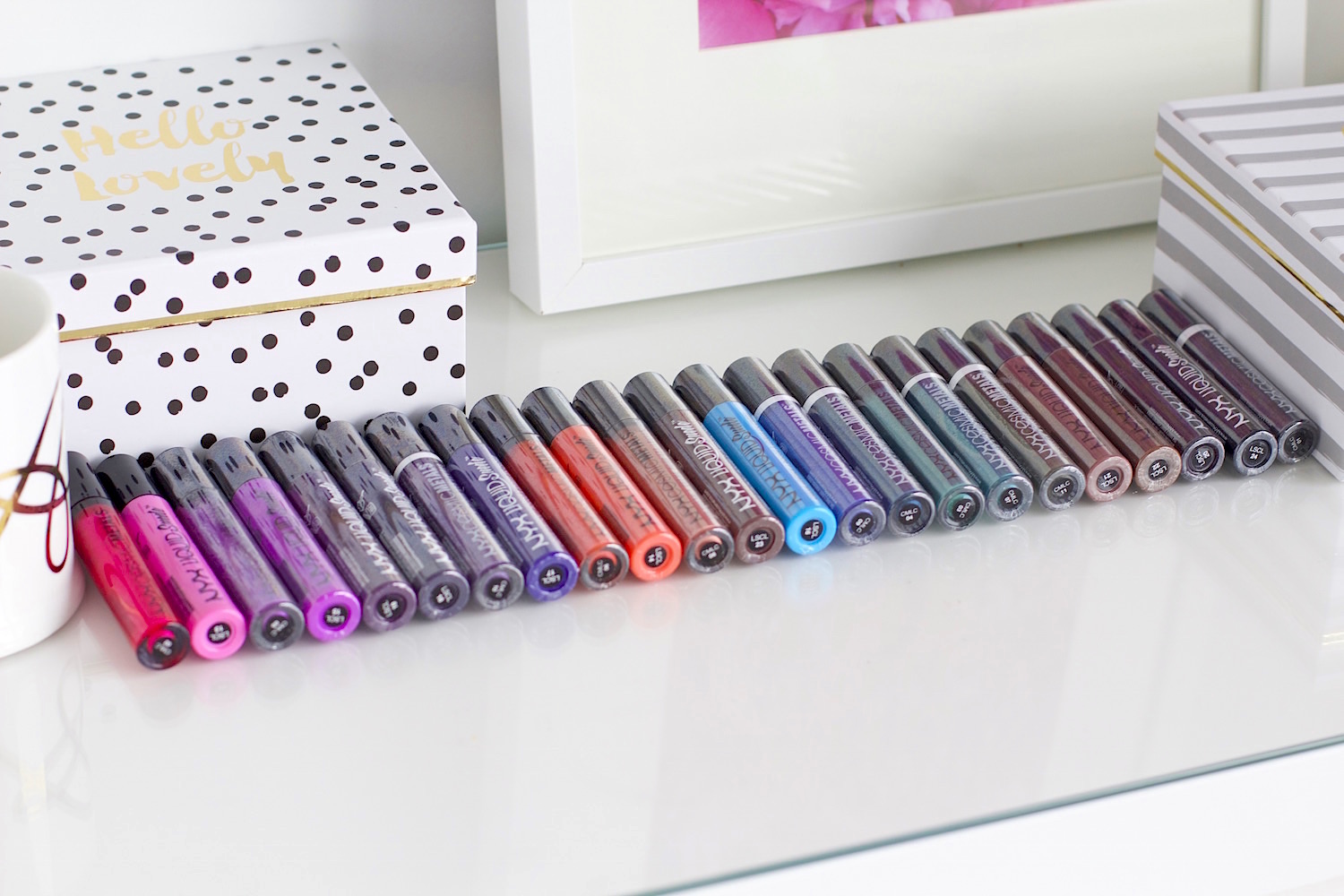 NYX SWATCHES
LSCL 13:
CMLC 02:
LSCL 21:
I love beauty products that work double or triple duty. The new BITE  The Multistick does just that and can be applied to lips, cheeks and eyes. I love the idea of throwing just one of these into my purse instead of having to tote around 3 different products. They come in 18 different shades and create a great monochromatic makeup look. The Multistick apples like a cream and wears like a powder. There's 35% powder in each bullet and they are also silicon-free.
Which colour do you like best?
Dior lipsticks are always my fall staple. I love the rich colours in these Rouge Dior Lipsticks below.  The colours range from iconic reds to vibrant corals, alluring pinks, romantic rosewoods and bold mattes. The lipsticks have a satin-to-matte highly pigmented finish. They are designed for 16 hours of longwear lip colour without streaking or drying out lips.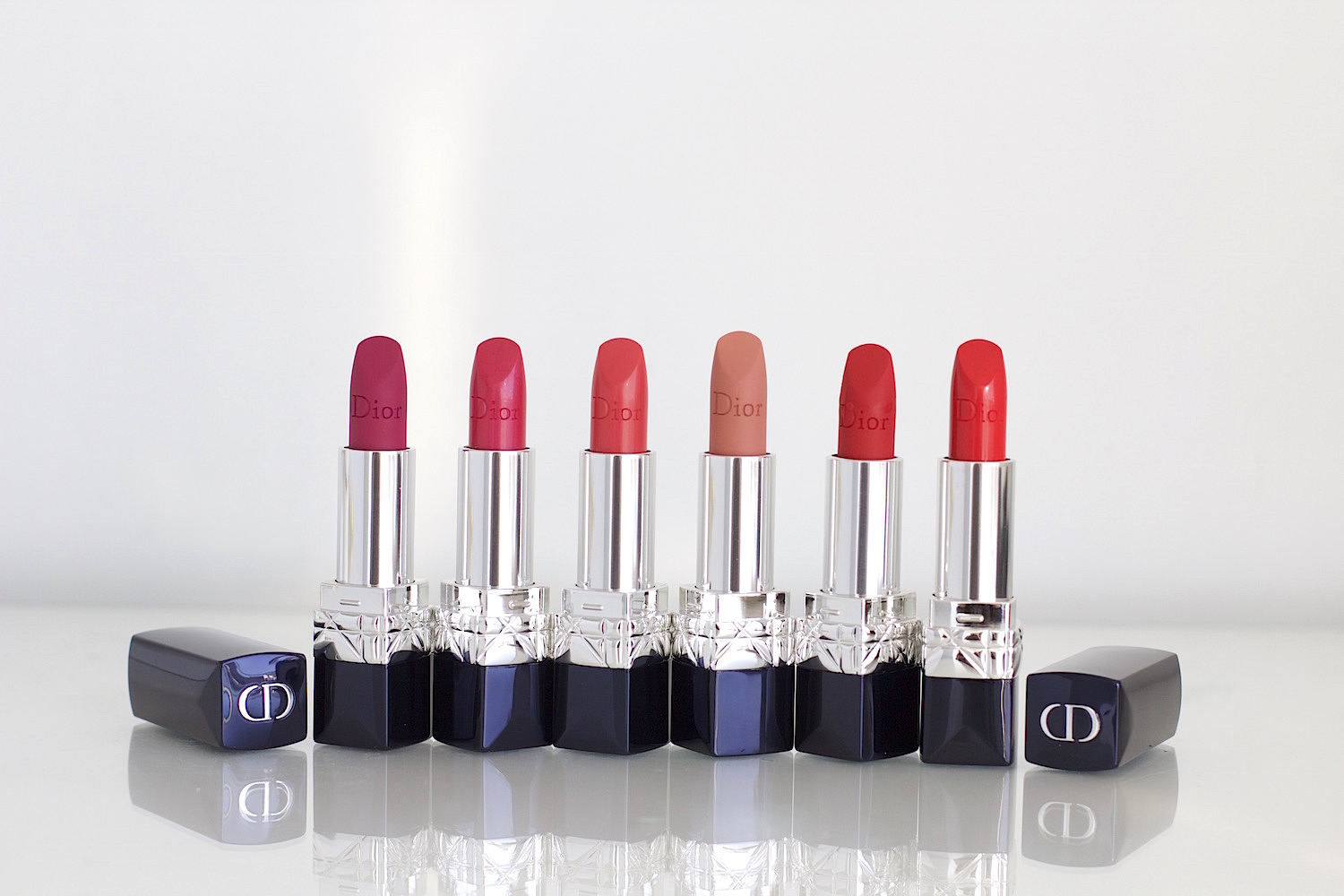 I love the fun vibe of these new Katy Kat Matte Lipsticks by Katy Perry for Covergirl. The packaging makes me happy and the colours are just as cute. My favourite shade is "Pink Paws". I've had it on repeat this summer. It's such a perfect shade of pink.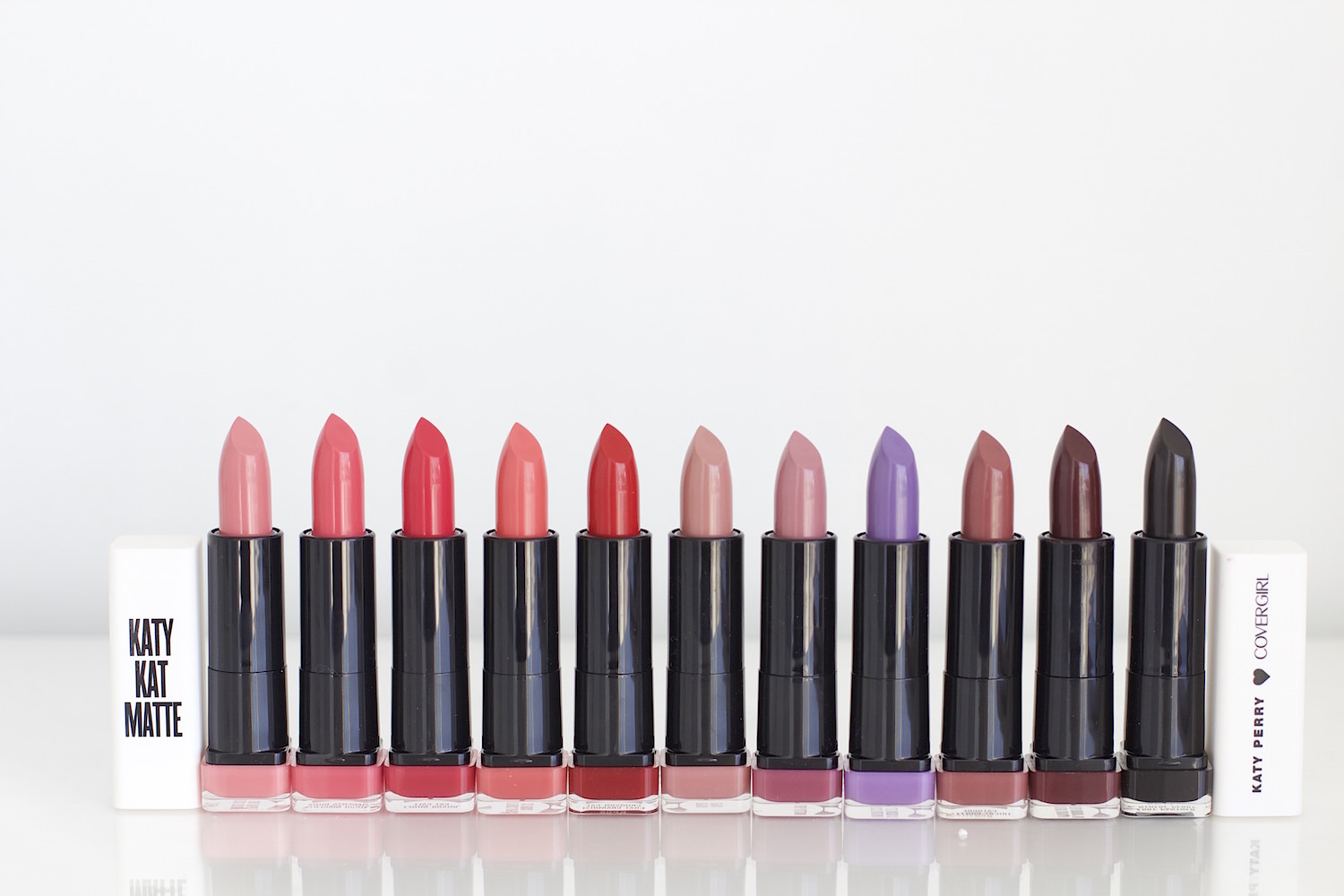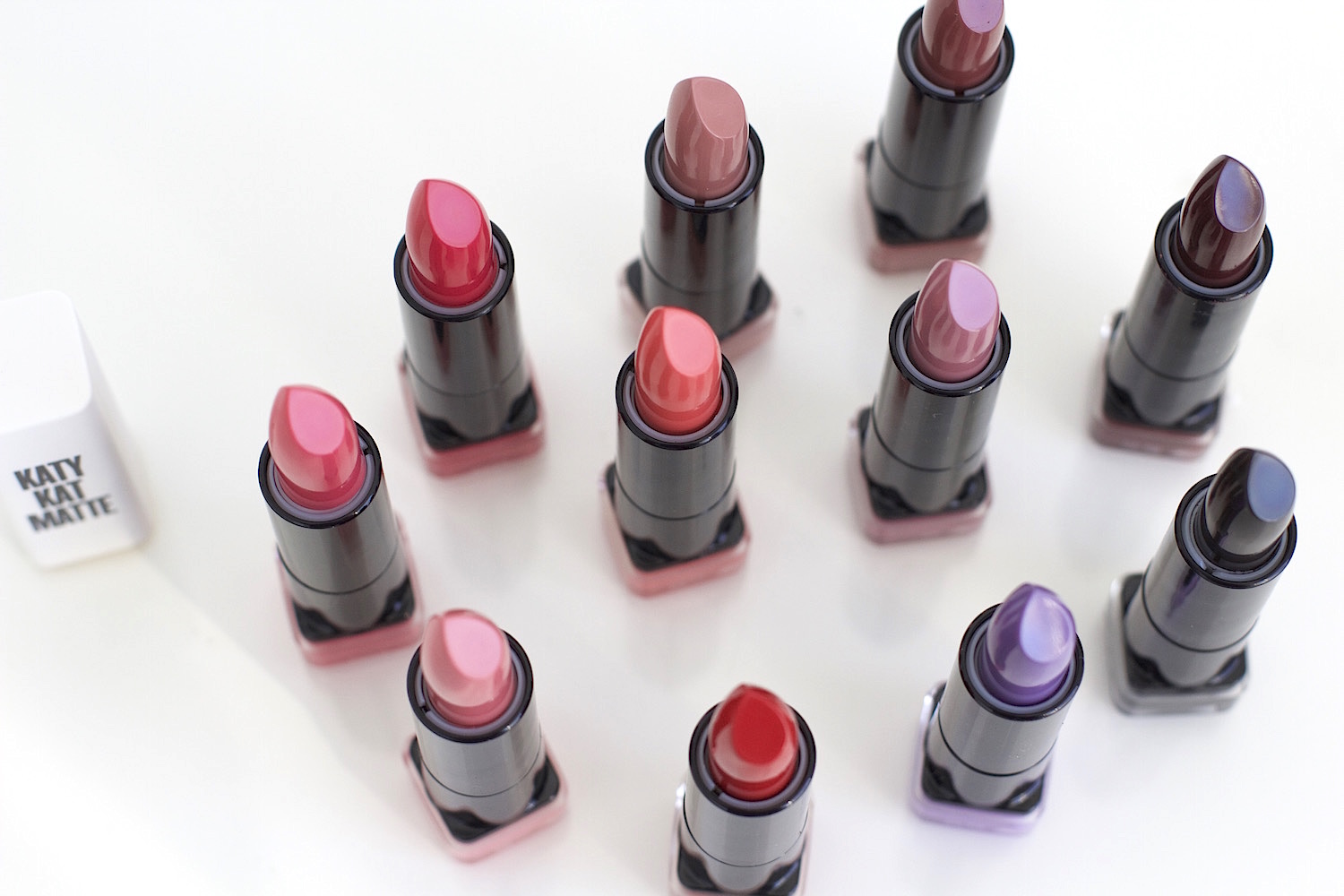 KATY KAT SWATCHES
PERRY PANTHER:
COSMO KITTY:
PINK PAWS:
CAT CALL:
BITE Beauty is a Toronto based brand that really knows a thing or two about lip products. These lip goodies from BITE below are everything you need to keep your lips in great condition all year round. Especially now that the colder weather is just around the corner, it won't be long now until we're all battling chapped lips. BITE refers to these as the 6 essentials. They include the Opal Lip Gloss, Amuse Bouche lipstick, line and define primer, matte creme lip crayon, high-pigment pencil and an agave lip mask.
I'm most excited about the agave lip mask to keep lips hydrated during the winter months. If I don't do a lip treatment I find my lips get really chapped and my lipstick goes on in clumps. The lip mask has a bit of an exfoliant to help remove any dead skin cells and keep lips smooth.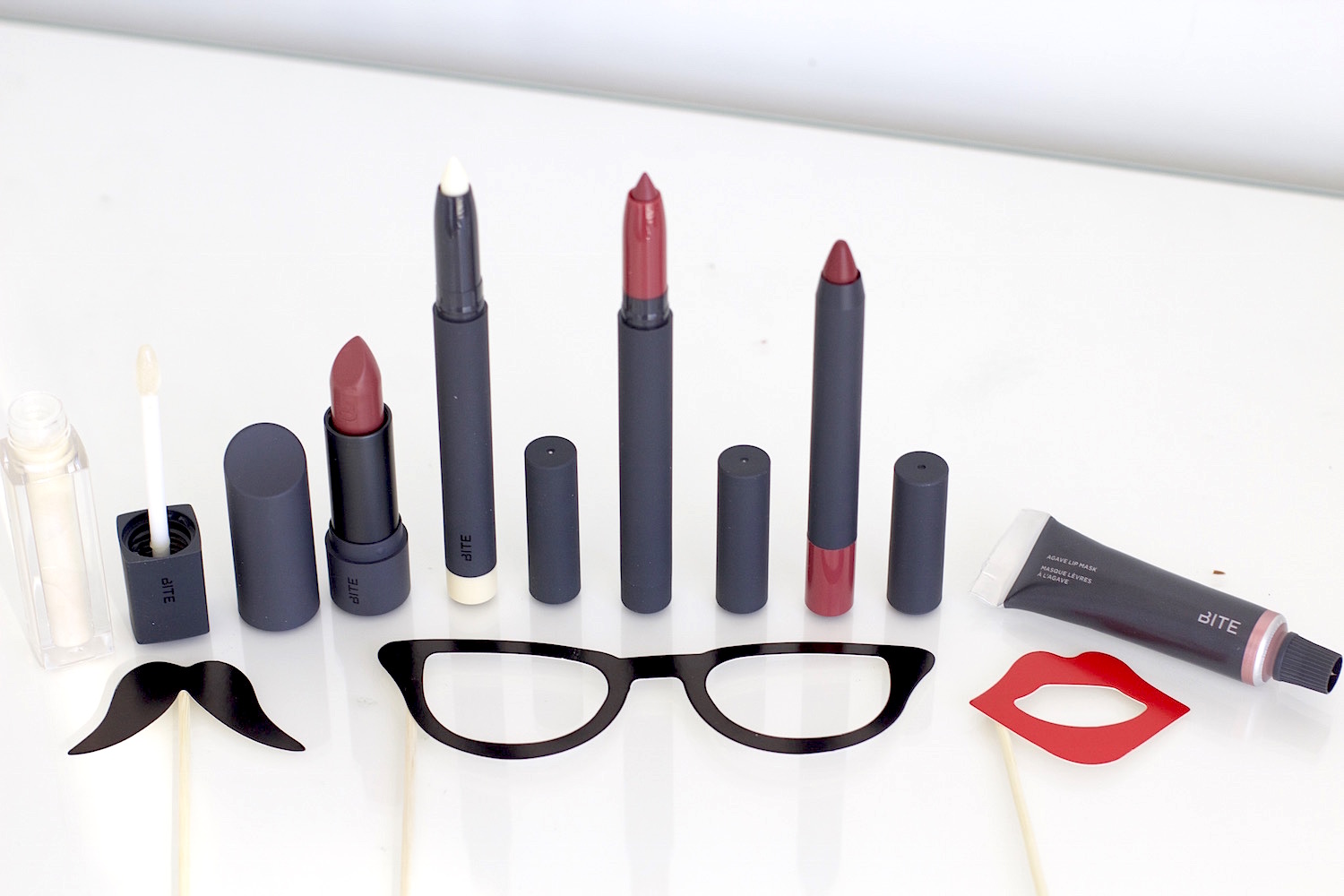 Here are some of the colours that the BITE Amuse Bouche lipstick comes in. There's 34 shades to choose from and the lipsticks feature natural ingredients with 12 nourishing oils.  The colours are bold and rich. I'm definitely partial to the Cotton Candy shade.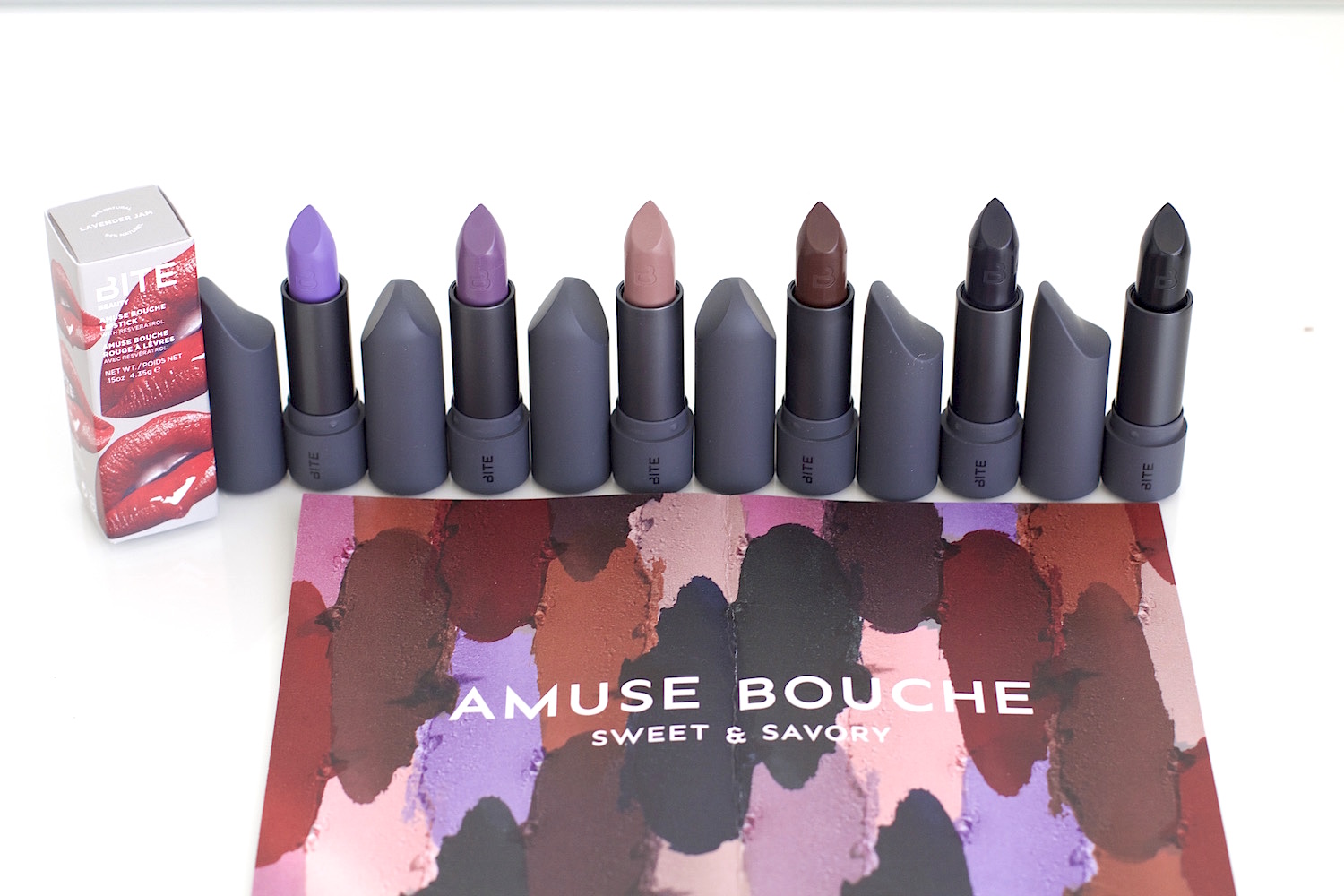 Smashbox lip products are my go-to whenever I visit Sephora. When the below collection landed on my doorstep I went a little crazy. These pretties are the new Smashbox Always On Liquid Lipsticks. They go on like a dream and the colours are perfect for fall. The formula is long-wear (up to 8 hours), water-resistant and infused with a lip-smoothing Primer Oil complex. There's 20 shades to choose from including "BAWSE", the fiery red shade that was made in collaboration with social media star Lilly Singh.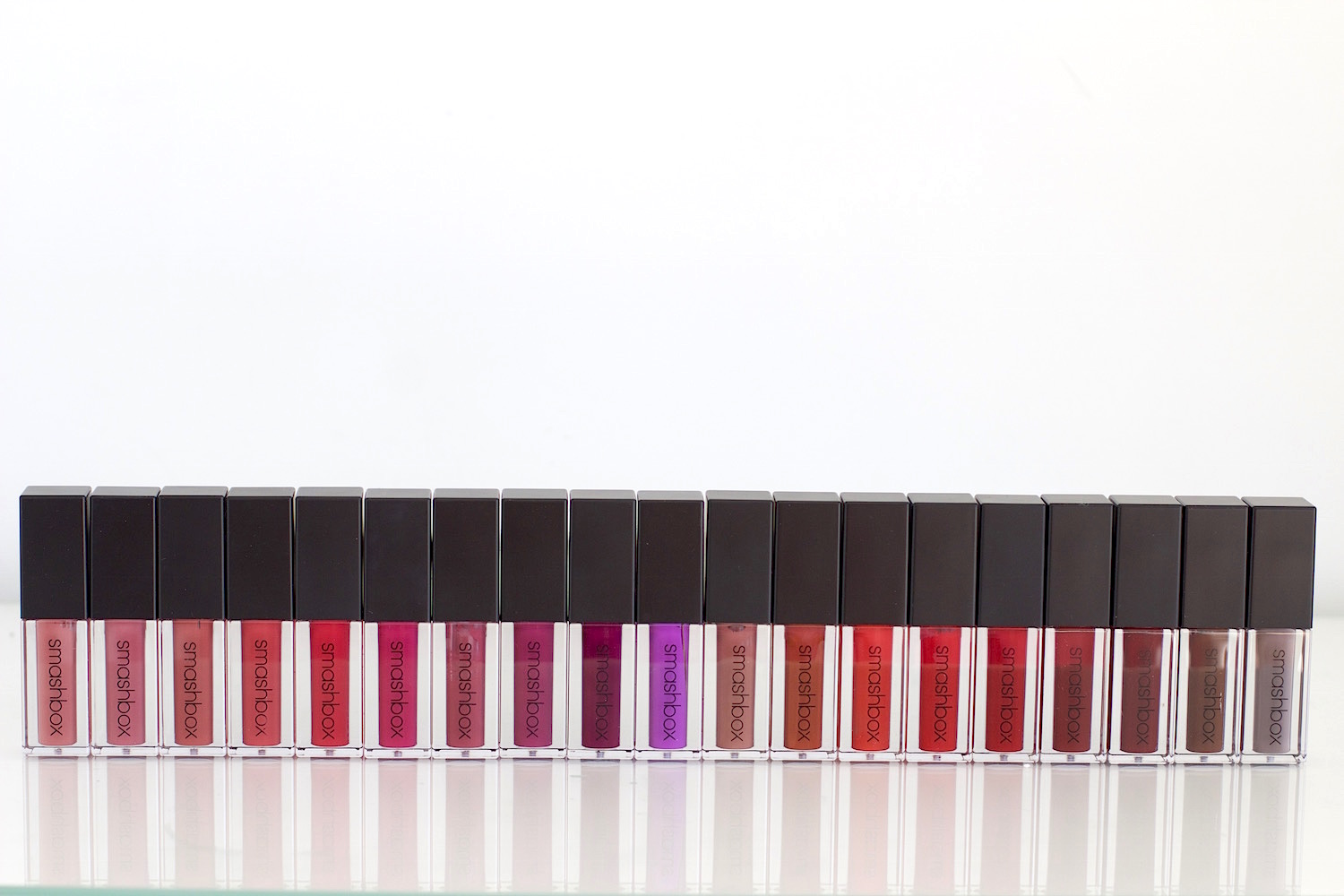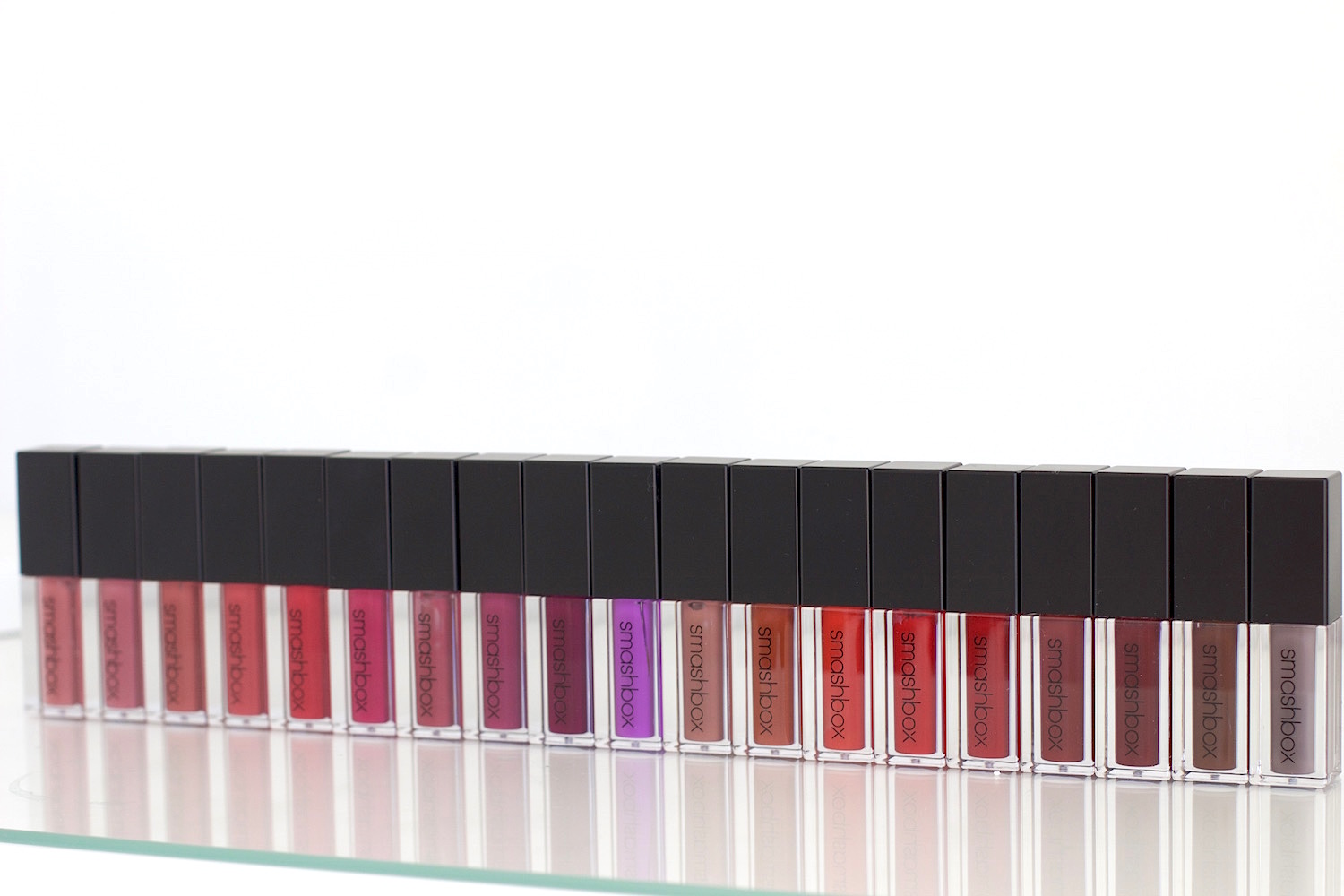 Here's a closer look at all of the colours: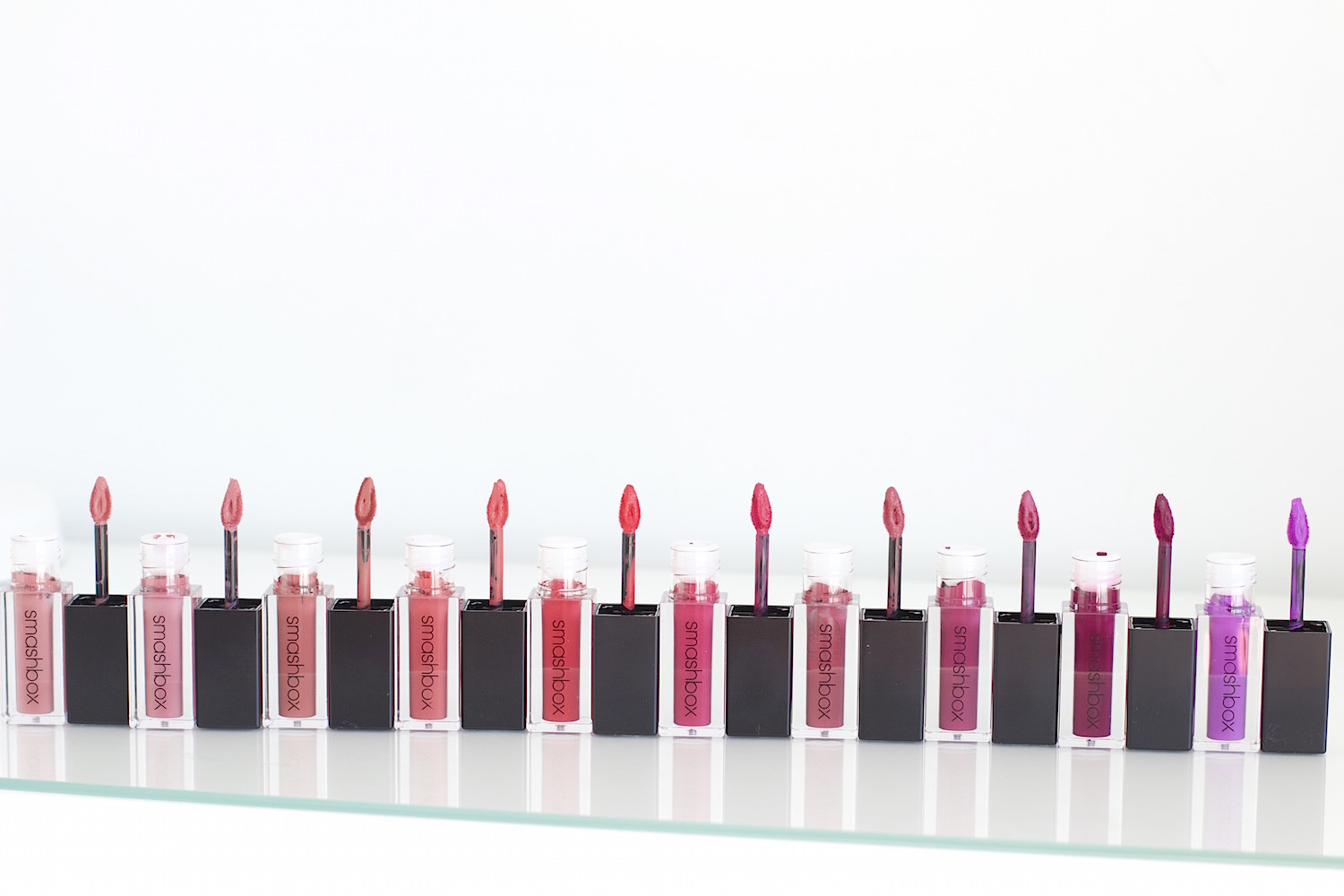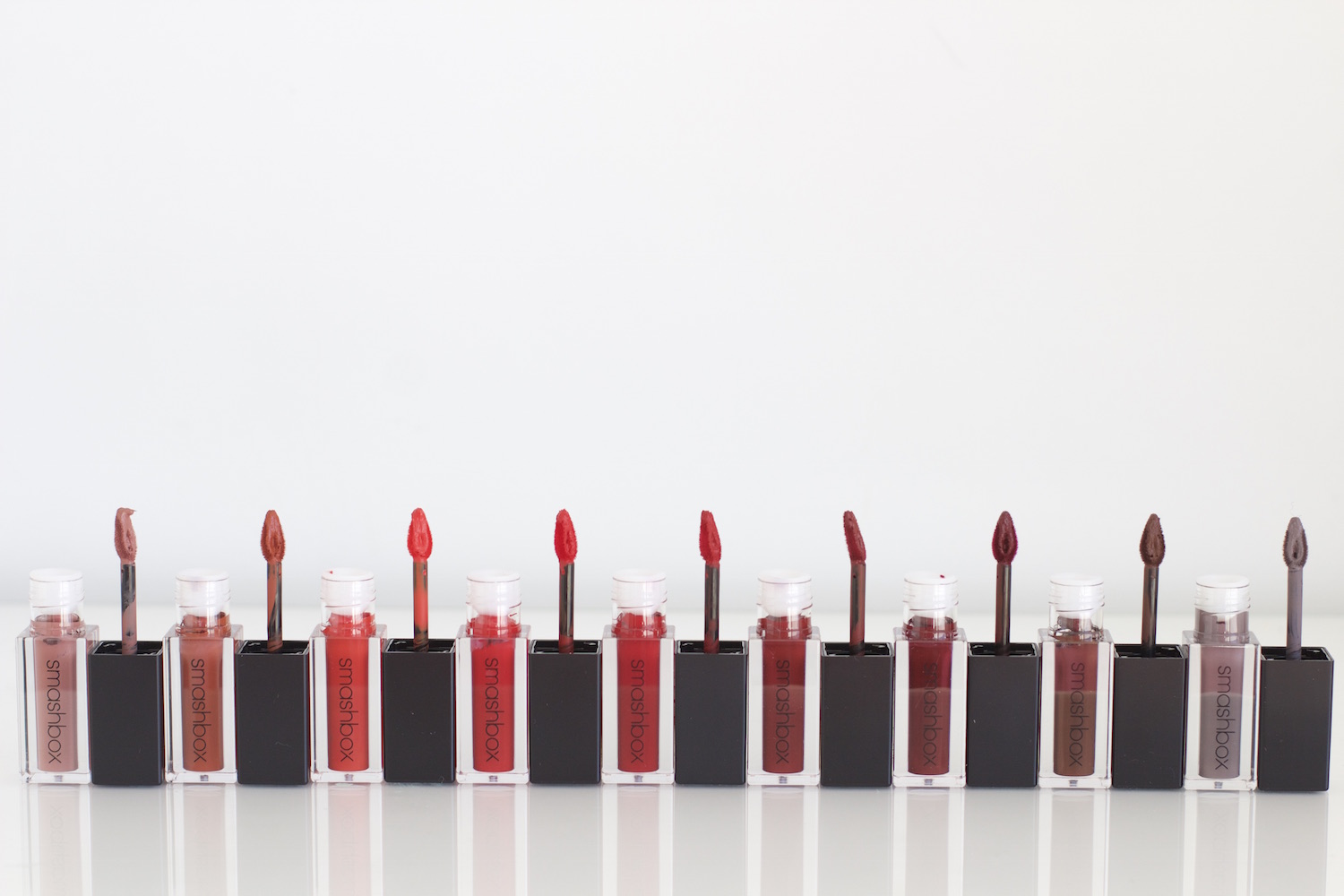 SMASHBOX SWATCHES
STEPPING OUT:
BAWSE:
DREAM HUGE:
BAJA BOUND:
Eos is launching a new shimmer collection of their popular circular lipchaps and they sent along this glittery package below. I love the design of the glosses below and now they add a little shine to your lips. Great to use over lipstick to keep lips moisturized. Also, wouldn't these make a cute stocking stuffer?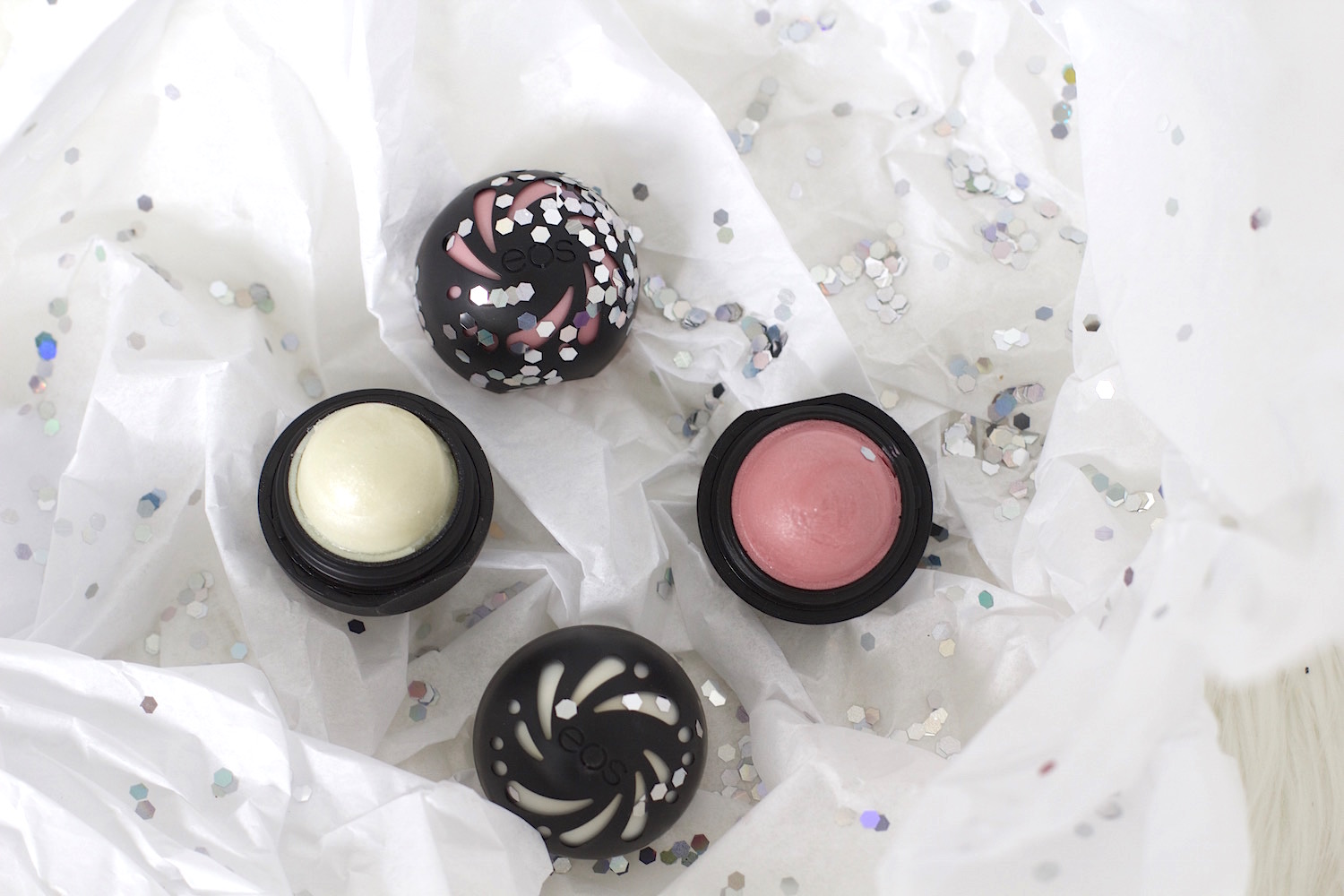 Which lip products are you most excited to try this fall? Will you be a little daring with your lip shade choices and try out some of these crazy new shades? Let me know which one's you're loving the most!