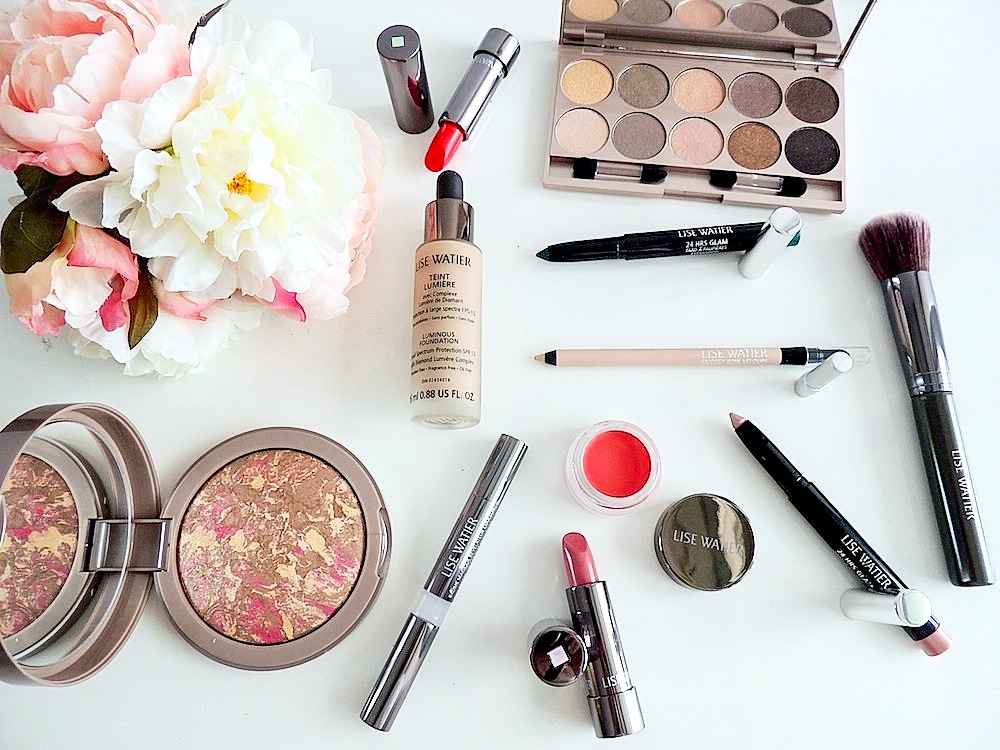 On the hunt for some new summer makeup? The new Lise Watier Rivages Summer 2015 collection is a great place to start.
When I opened this bronzer powder I instantly fell in love. Check out those beautiful swirls of brown, pink and gold! I kindof have a bronzer obsession so I was happy to discover that this one has some great colour to it.
If you're into the coral/orange cheeks for the beach, you will love the Blush Fondant Supreme. The cream to powder blush makes it really easy to apply on the go.
I tested out the Luminous Foundation and found that it has great coverage while also feeling lightweight – another bonus for summer use.
The Rouge Sublime lip shades aren't one's that I would normally wear, but both looked cute when paired with a natural look.
This eye-palette is awesome. I don't wear alot of colour on my lids so this palette is one I will actually use. It's great for creating natural & smokey looks.