Is it just me or is shopping for the perfect Mother's Day gift a bit of a struggle? Like really, how are you supposed to find a gift that basically says "thanks for giving me life and being the best person ever?". It's just impossible to find a gift that meaningful. Lucky for us, Mom's always seem to love absolutely anything you give them. They always think it's too much, which makes spoiling Mom even better. Flowers are great, but they only last a few days. I love the idea of gifting Mom with a beautiful fragrance that will last for year's instead of just days.
Check out a few of my favourite options below!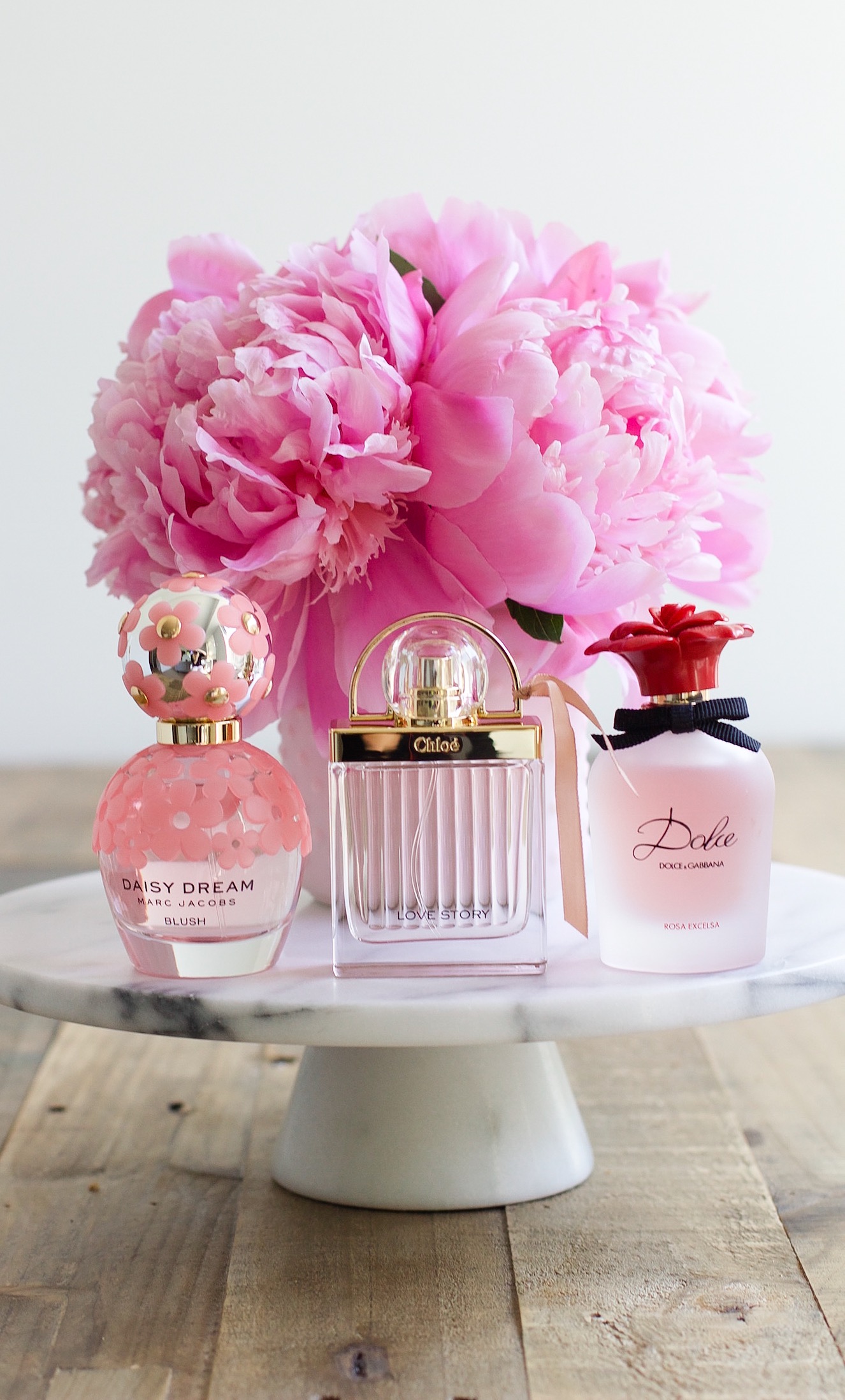 The new Marc Jacobs Daisy Dream Blush Edition is housed in one of the cutest bottles I've ever seen. The Marc Jacobs Daisy scents are all so light and airy that it makes them really wearable and a good gift for just about anyone. 
Notes: Violet Leaves, Lily of the Valley, Vetiver, Waterlily, Rose, Clean Musks, Bergamot, Freesia.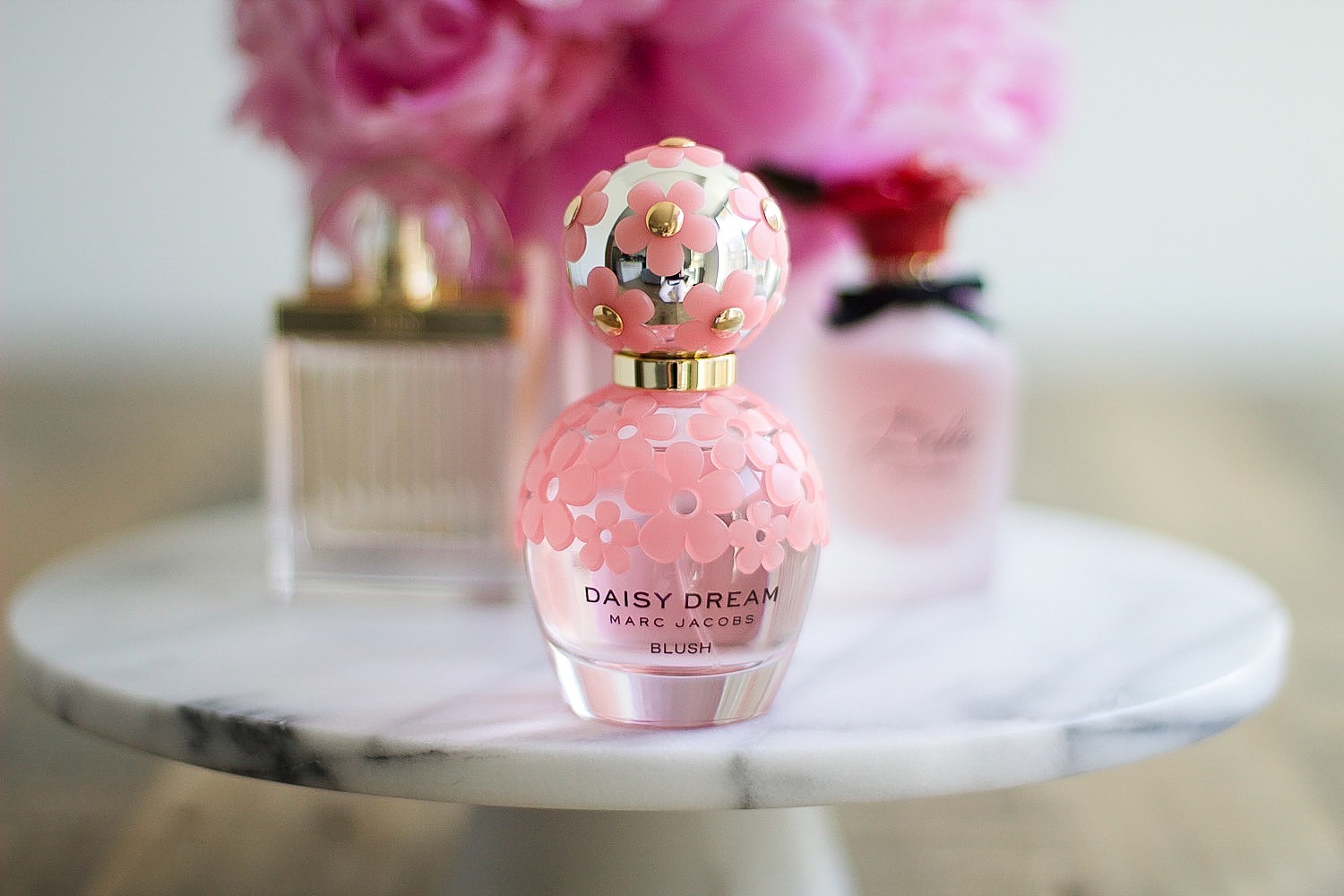 The newest scent from the Chloe collection is called Love Story. Chloe is my go-to fragrance. I find all of the perfumes so warm and sweet all at the same time. Plus, the bottles are so pretty they make for beautiful display items on a vanity. Chloe scents have lasting power, which I love. You can still smell it on your wrist at the end of the day, but they are never over-bearing.
Notes: Orange Blossom, Prunus Flower, Dewey Floral Accord.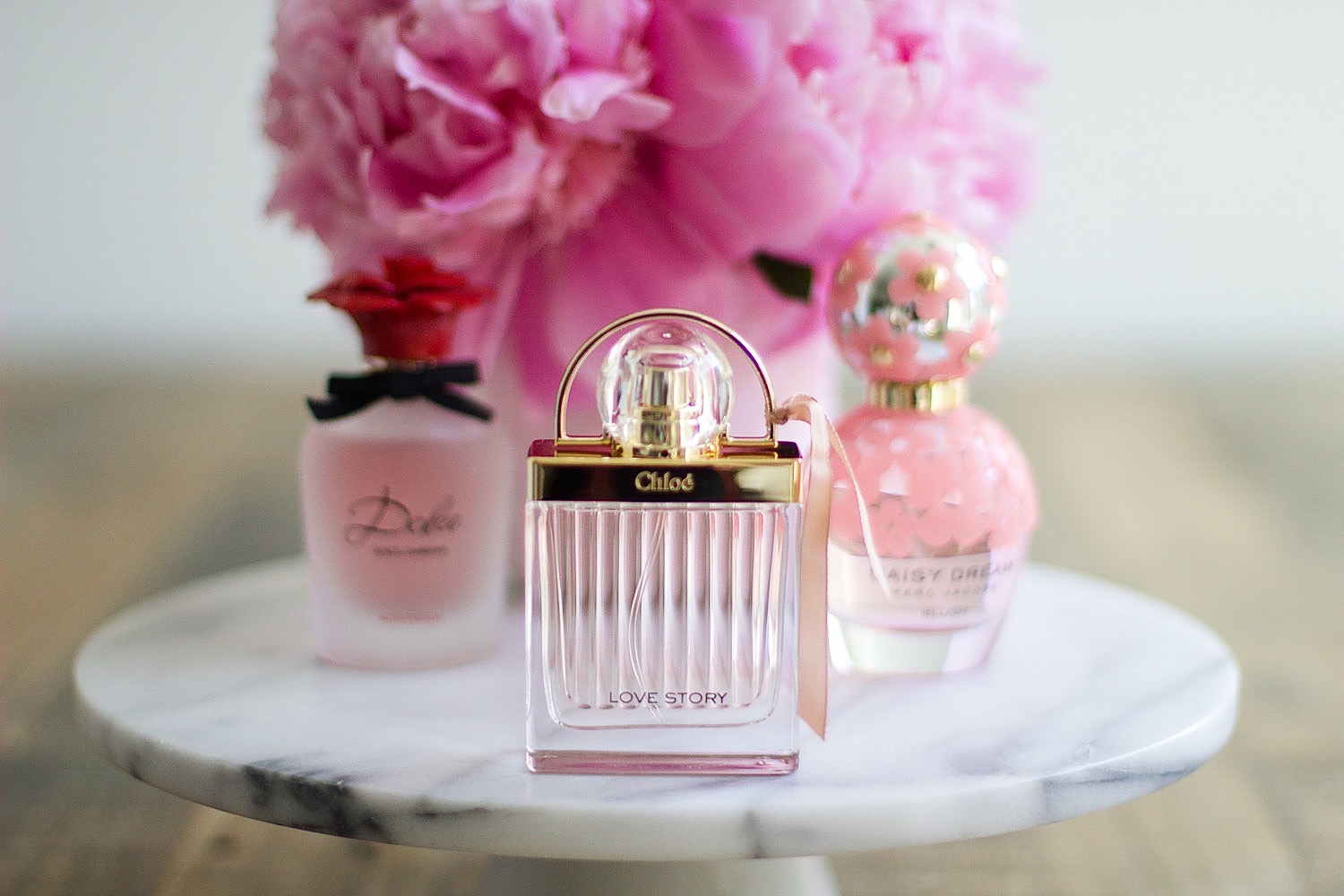 Dolce & Gabbana Rosa Excelsa is housed in a beautiful frosted bottle and joins the floral family of the other Dolce fragrances. If you could bottle spring, this is what it would smell like. 
 Notes: Papaya Flower, Neroli leaves, White Amaryllis, White Daffodil, White water Lily, African Dog Rose, Turkish Rose Absolute, Cashmeran, Musk, Sandalwood.