I'm so excited to partner up with Polar Ice Vodka this month! You'll notice below that these bottles are actually missing the iconic Polar Ice polar bear from the bottle. Polar Ice recently released these limited edition bearless bottles to help raise awareness for Polar Bears International's mission to keep the magic of Canada's arctic alive.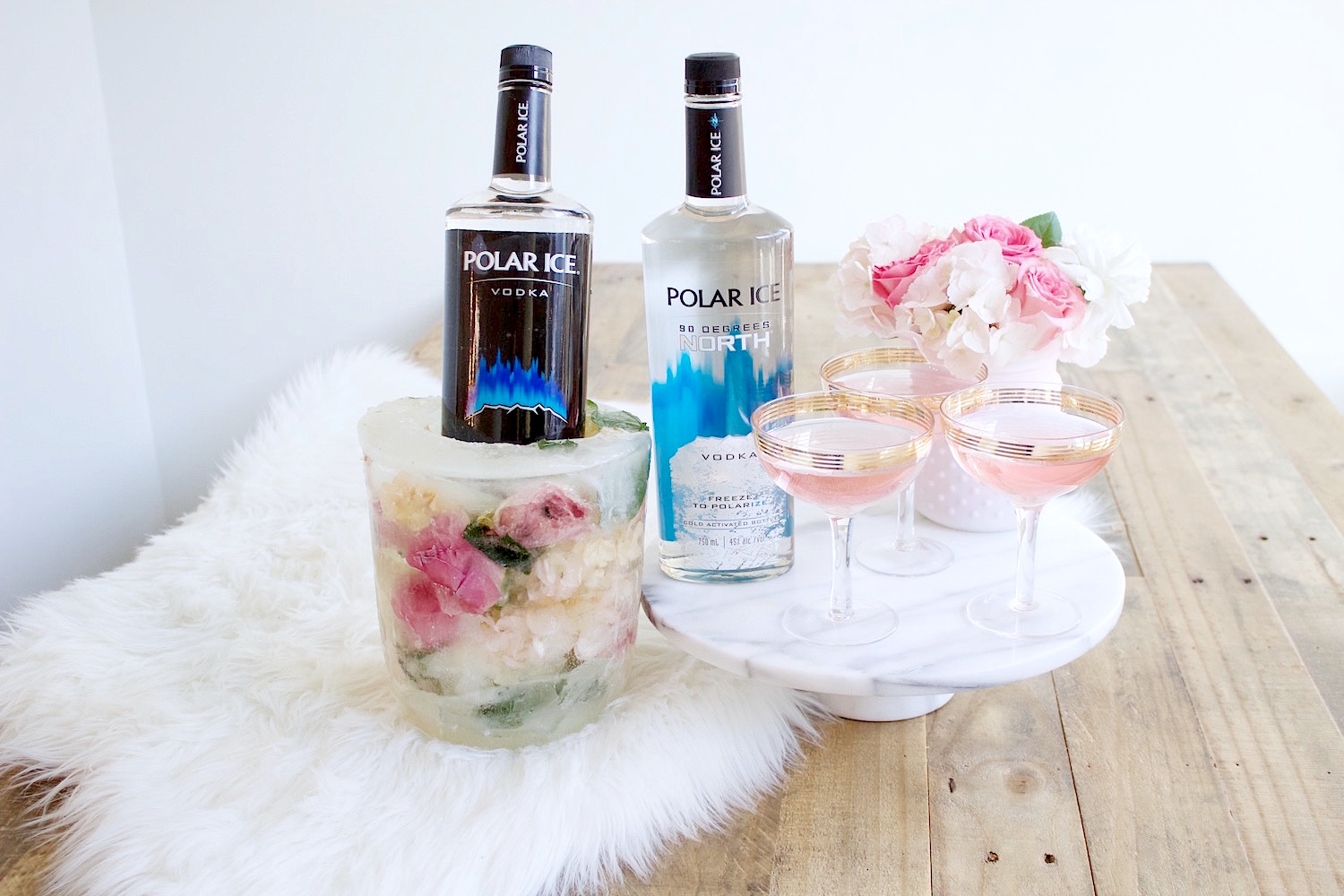 I've watched enough documentaries to know that this is a huge problem and one that I feel strongly about. Scientists are predicting that as the Arctic continues to warm, two-thirds of the worlds polar bears will disappear within this century. Polar Ice Vodka and Polar Bears International are working to reverse this trend. Have you seen Leonardo Dicaprio's After the Flood documentary yet? It's incredibly eye opening. You have to see it if you haven't yet! It really sheds light on this issue. Anytime I hear that animals are in distress or are at risk of becoming extinct, I can't help but want to get involved.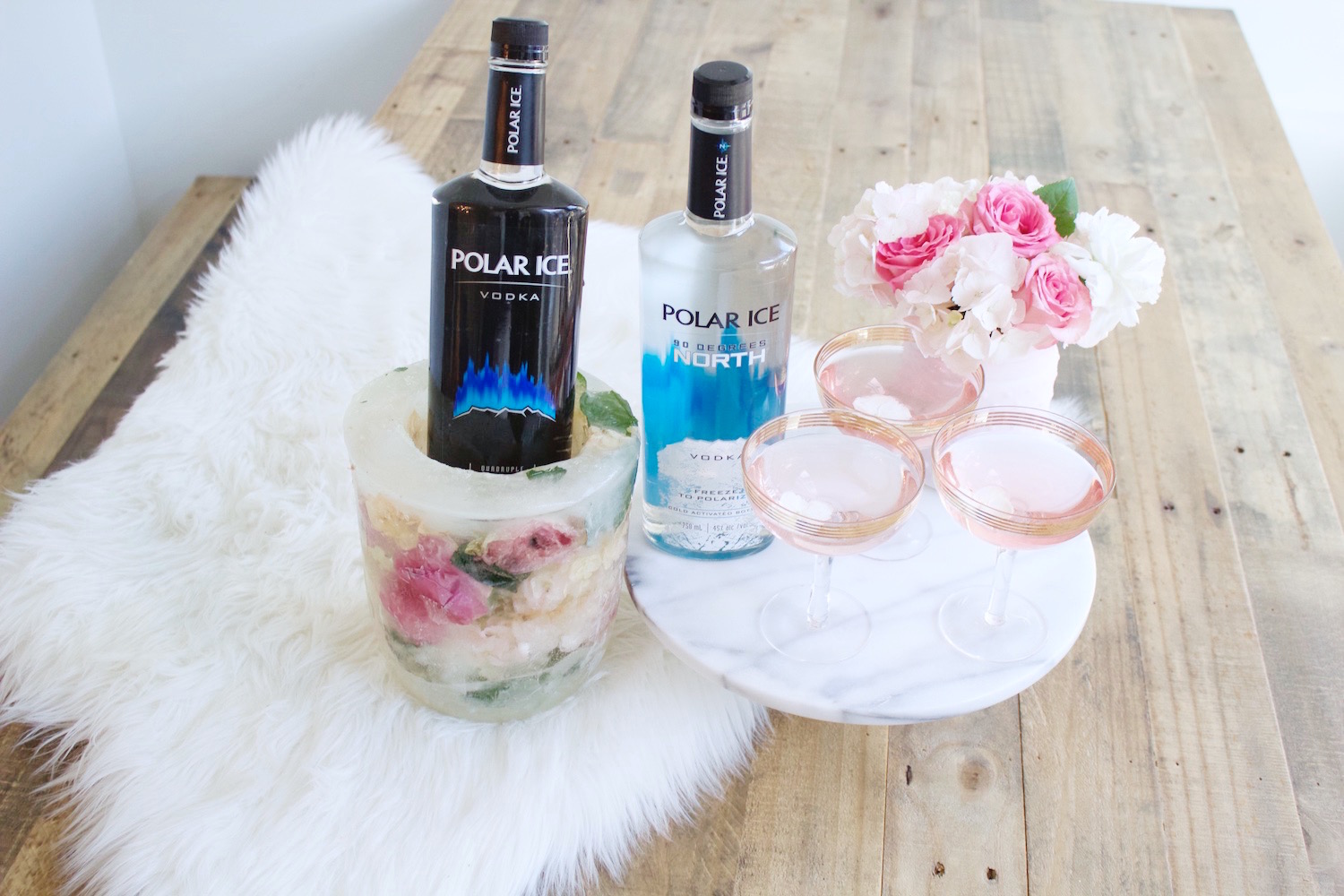 Stay tuned to my Instagram on February 27th (International Polar Bear Day) because Polar Ice will be donating $1.00 for every like, share and comment I get on their post to Polar Bears International (up to $500!)!
Also, check out the bottom of this post for instructions on how I made these floral ice buckets!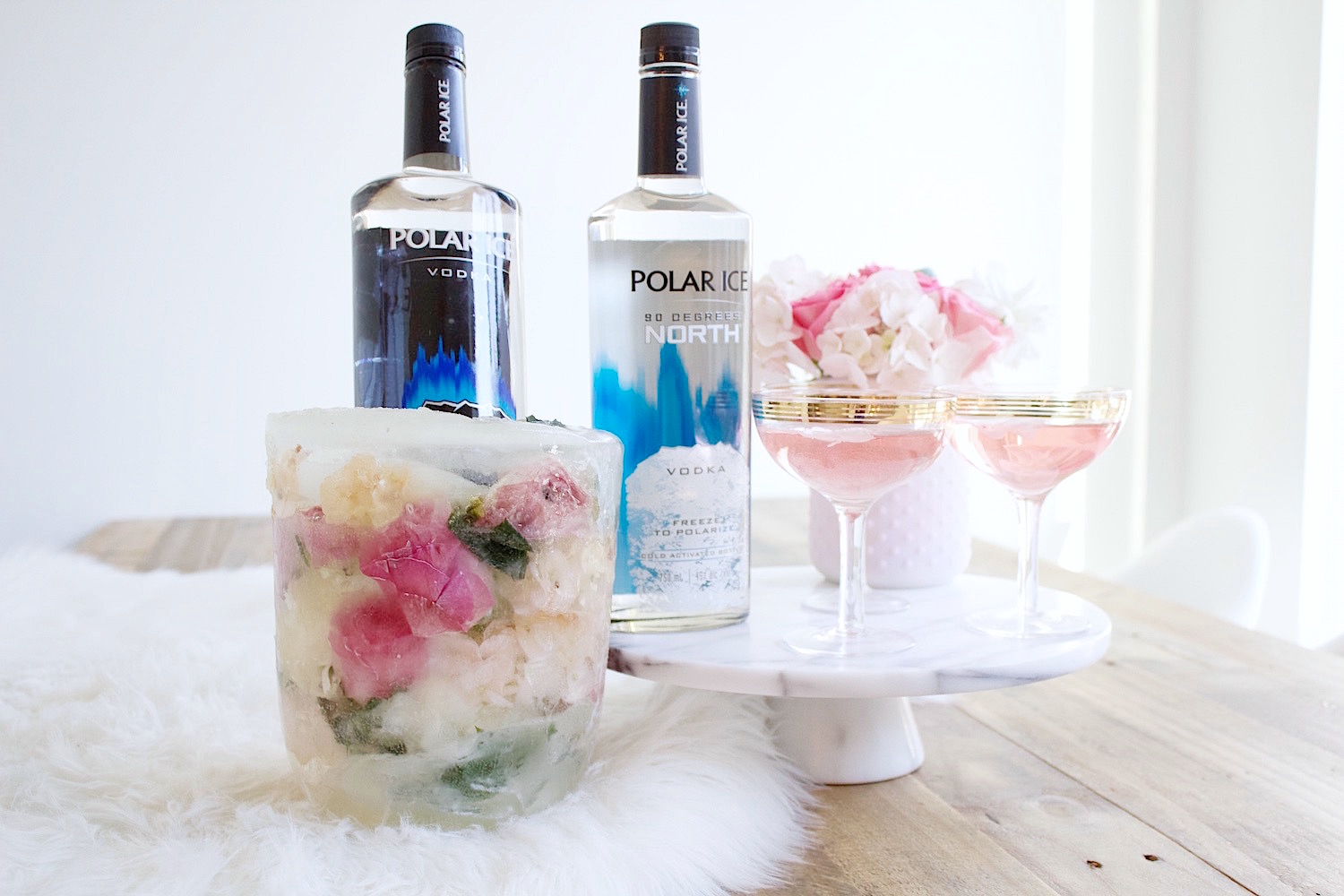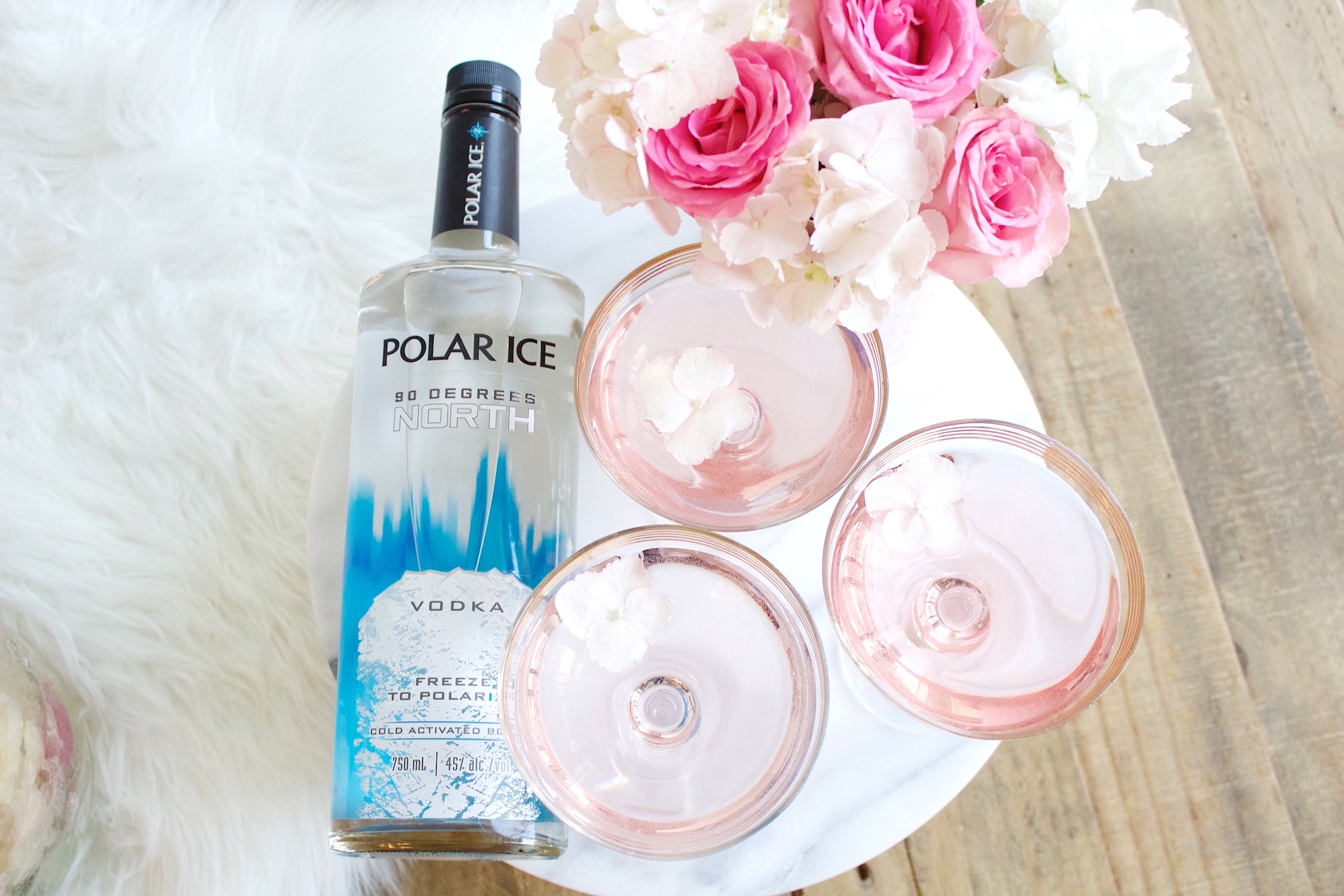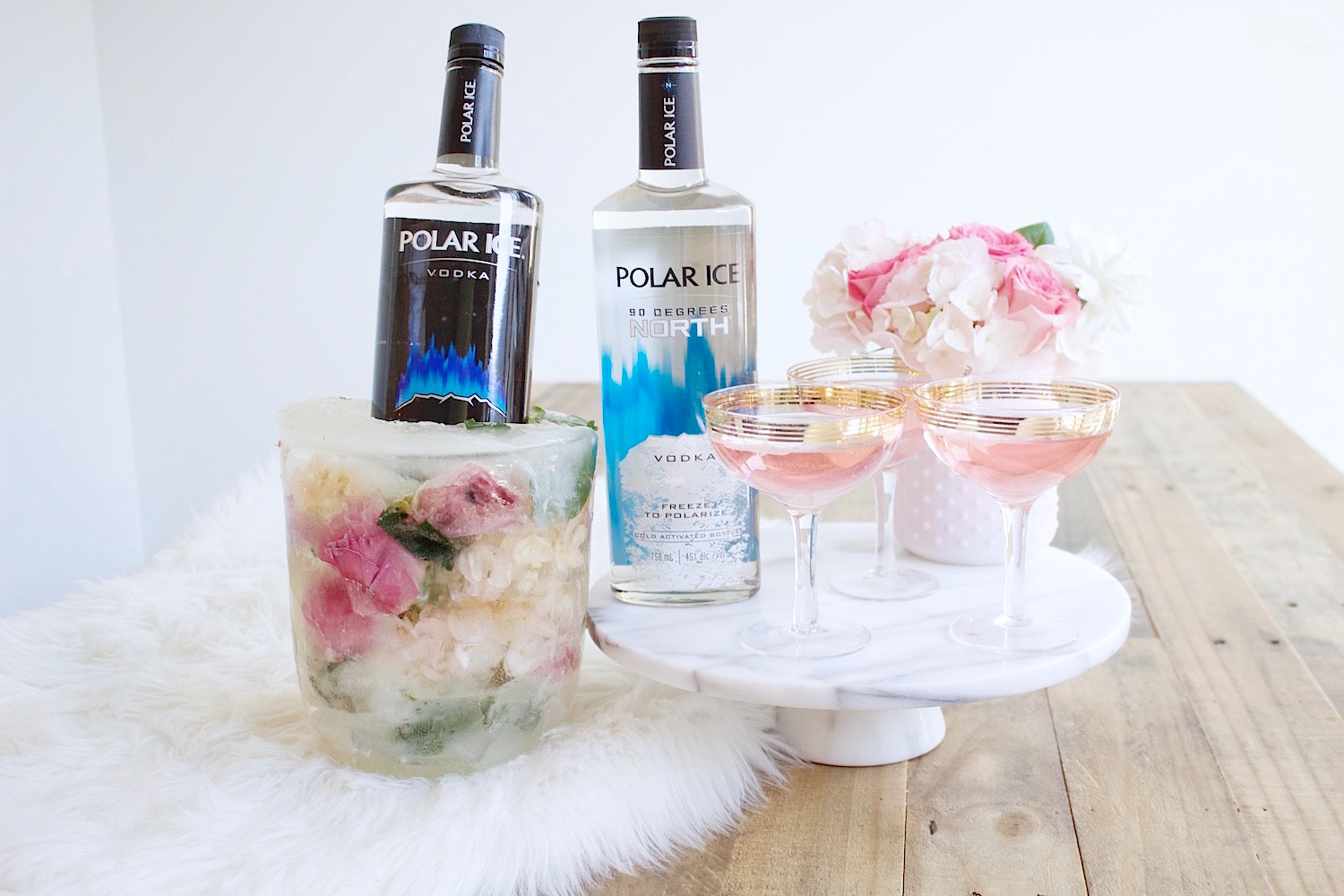 How to create a floral ice bucket:
The key to creating a flower ice bucket is to work in layers. Flowers float to the surface of water so I created my flower ice bucket in 4 different layers to ensure flowers are evenly distributed. 
Step 1: Fill the bottom of ice bucket with flowers and water and freeze for 4 hours
Step 2: Add second layer of water and flowers for freeze for another few hours.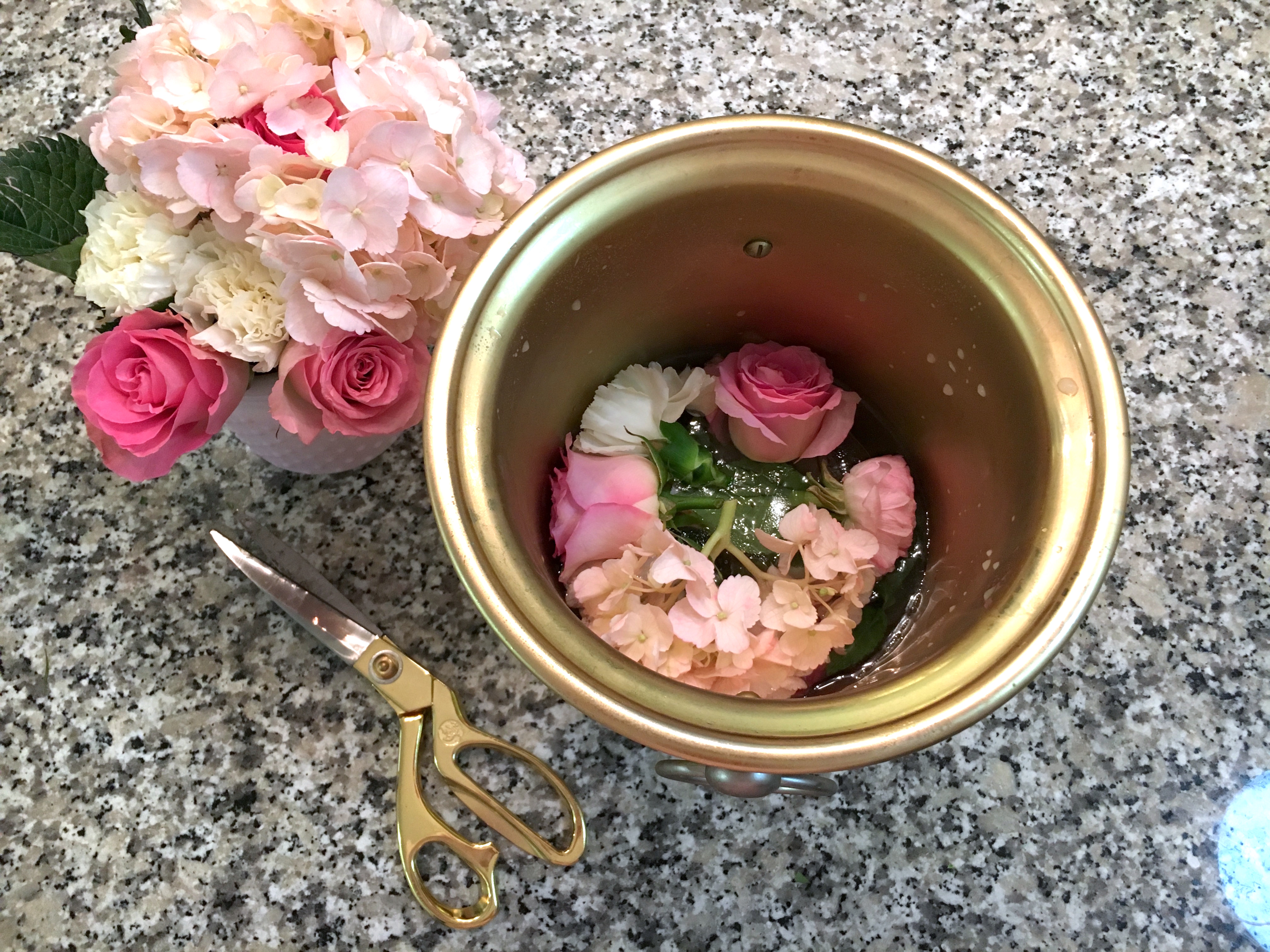 Step 3: Place round container in the middle of the ice bucket and fill up another layer of water with flowers. Freeze for another few hours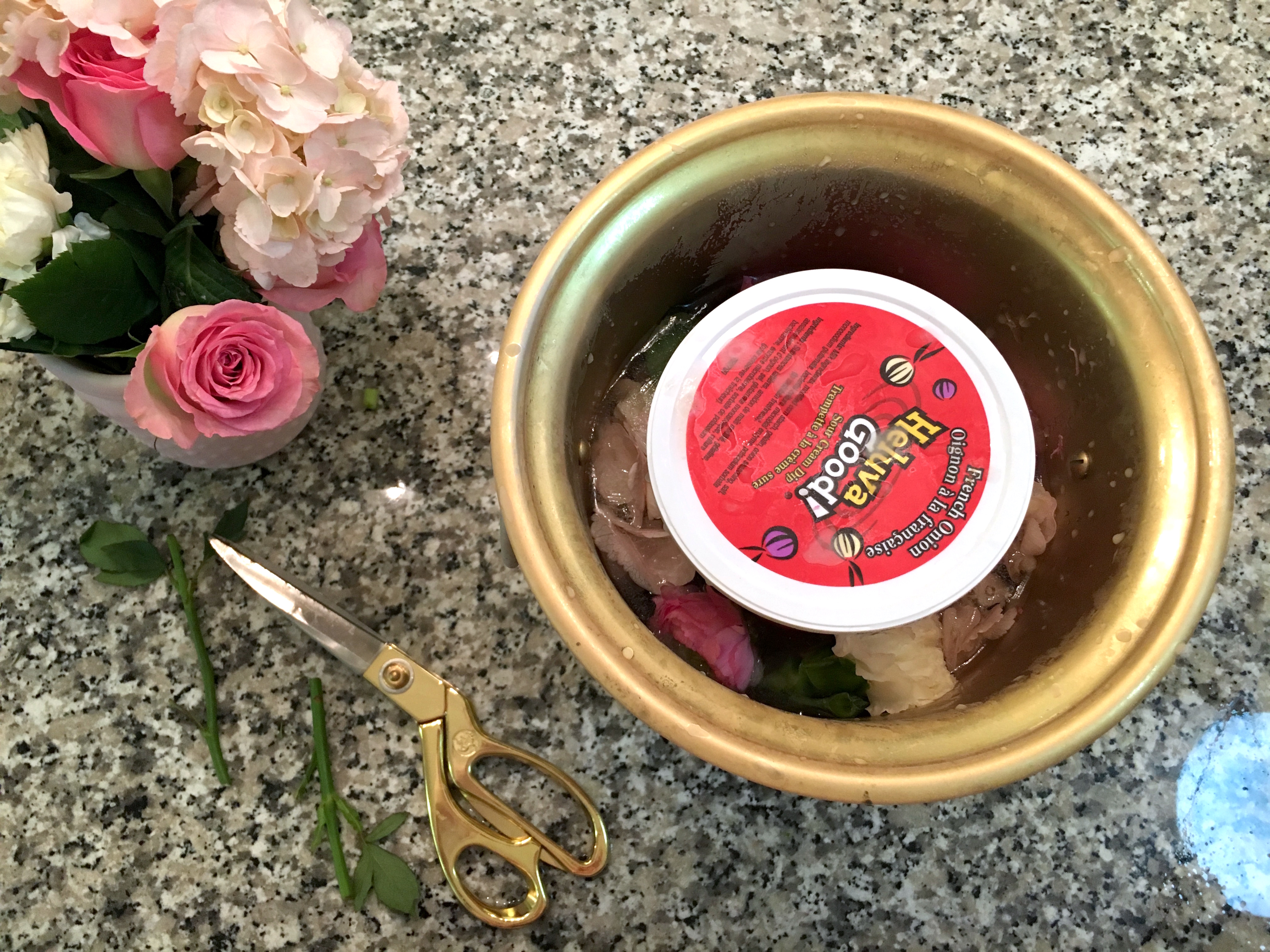 Step 4: Finish final layer of water and flowers and freeze.
Tip: My ice bucket wouldn't fully freeze while the container was inside the ice bucket so I ended up removing the container and the ice stayed in tact. I turned up the freezer to it's highest setting and then then all of the water was able to fully freeze. 
Step 5: Run ice bucket under warm water upside down until ice sculpture is released. 
Step 6: Place liquor bottle inside ice bucket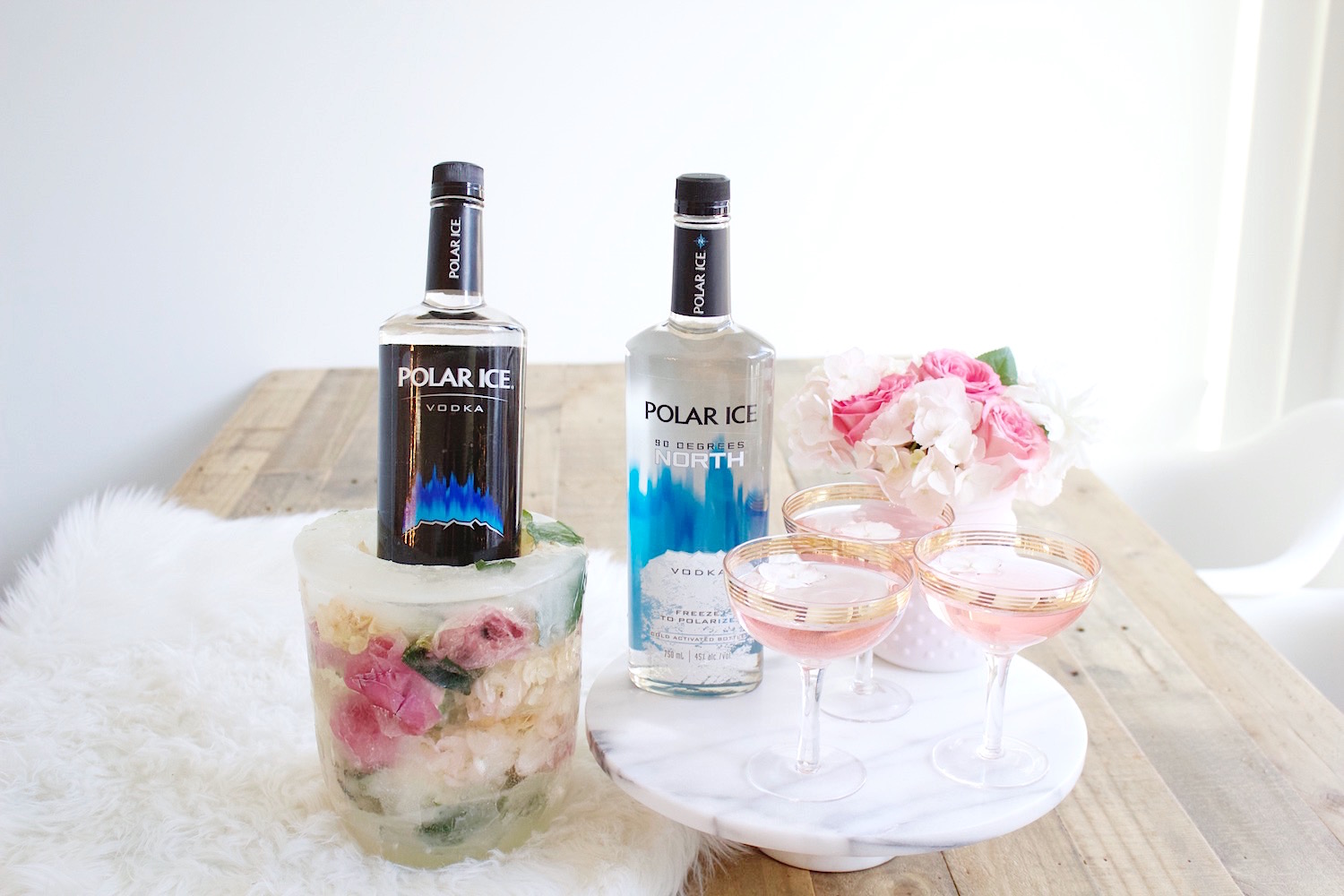 Thanks for Polar Ice Vodka for sponsoring this post. All thoughts and opinions are my own.