Summer has officially arrived and we're taking full advantage of our favourite summer beauty items. Loading up on extra bronzer, spritzing more of our favourite summer scents, applying coats of juicy lip glosses and painting our nails in extra bright shades. It's also a great time of year to discover some new beauty items. We've lined up some of our favourite new launches for summer 2014 that are worth an extra look.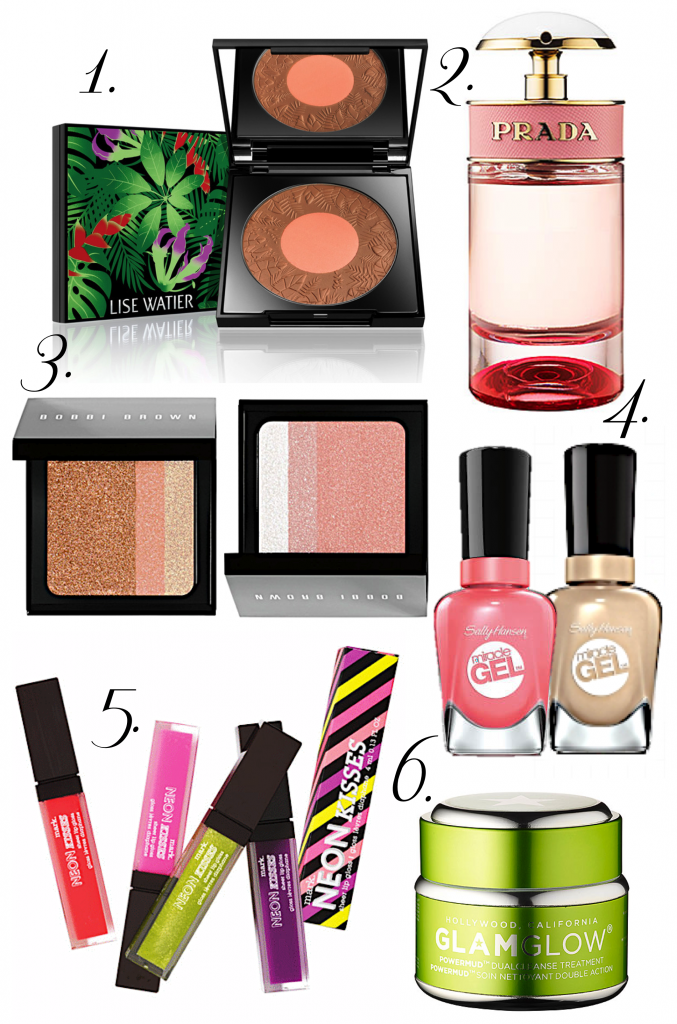 1. Lise Watier Eden Tropical Collection - The packaging alone was enough to make us fall in love with this collection, and lucky for us the product inside is really great too. This bronzer is now in our everyday summer beauty rotation. It's a perfect mix of sun-kissed glow and fresh, peachy hues.
2. Prada Candy Florale - It's fun to change up your signature fragrance with the start of a new season. This summer, we're testing out the newest addition to the Prada Candy lineup. Florale is all about a love for flowers which fits us perfectly. 
3. Bobbi Brown Surf & Sand Collection - The name says it all, pure summer perfection. Shimmery earth tones, juicy lip shades, brightening bronzers, long-wear eye pencils,  and a beach fragrance rollerball, this collection has everything we look for in our summer beauty products.
4. Sally Hansen Miracle Gel - We have to wait until August, but we're counting down the days until the launch of new Sally Hansen Miracle Gel polishes. Chip free for 14 days, no UV lamp or base coat needed and removes with regular polish remover.   
5. mark. Neon Kisses Sheer Lip Gloss - Some of these colours may look unwearable but they go on so sheer and glossy that you'll end up wearing them all – even the green!
6. GlamGlow Powermud Duelcleanse Treatment - With all of these great new cosmetics to test out, it's important to remember to take care of your skin and that's why we've included the newest miracle product from GlamGlow. The new Powermud Duelcleanse Treatment is a mud-to-oil deep cleansing treatment that removes the weekly buildup of dirt, oil, and makeup.   
.