I'm so excited about our next Pink the Town event! It's something I've been wanting to do for a while now and it's finally come together!
I'd officially like to invite you all to our upcoming Glitter Doughnut Party!
Join us on Saturday, March 7th as we learn how to bake doughnuts from scratch and decorate them with edible glitter. The event will be held at Le Dolci Cupcakes & Cakes in Toronto and guests will be taken through a step-by-step workshop to learn how to professionally bake doughnuts. We will then use edible glitter to decorate. All guests will leave with their doughnuts to bring home and enjoy!
Spaces are limited! 
Email info@pinkthetown.com to reserve your spot!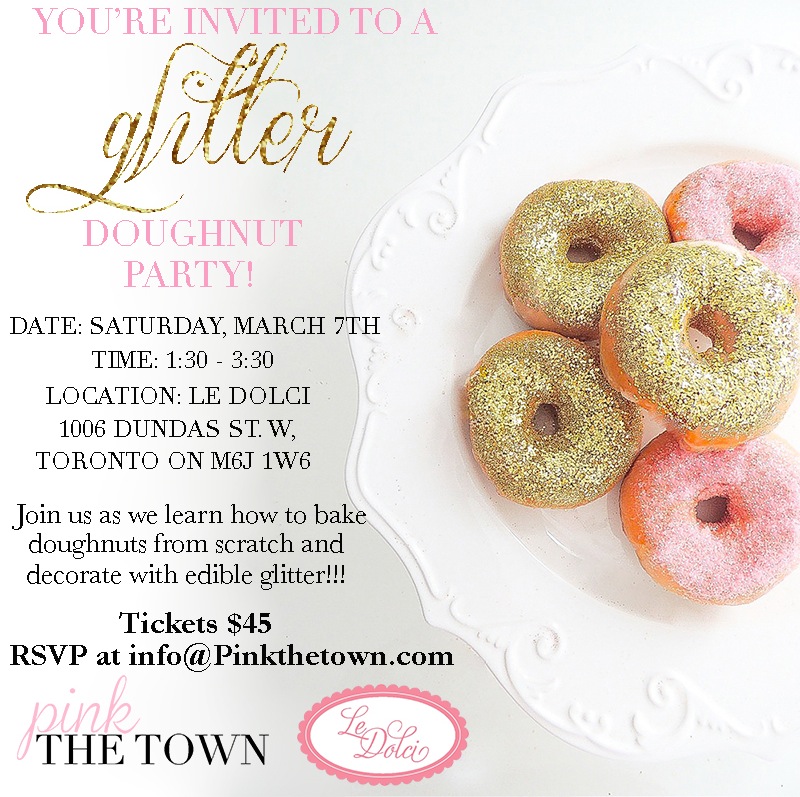 PLEASE NOTE: THIS EVENT IS NOW SOLD OUT!