I love being able to put my own personal touch into everything that I do. Case in point: These custom creations below from Minted! This was my first year ordering Christmas and New Years cards instead of just buying them randomly at the store. They have thousands of card styles to choose from and you can also create your own using your personal photos. I opted for one of their designs that I felt was totally "me" with the all pink card. I also chose one with a more generic greeting that simply says "Cheers" in gold writing so that I can use them all year long. I added a personal touch by including my signed name underneath the greeting. It felt extra special handing out these cards this year. Everyone wanted to know how I got my name on them and where I got them from. It's the personal touch that people really loved. 
I also got to design my own custom pinboard! I've been on the hunt for something to hang above my desk for a while now but a regular old cork board simply wouldn't do. Therefore, the walls above my desk have remained blank (until now). I love that you can customize these pinboards any way you like. You pick your frame (from a selection of beautiful options) and then there are an insane amount of fabrics to choose from to cover your pinboard. There is literally something for everyone. It took me 2 days to narrow down the one I wanted. I landed on a matte copper metal frame and the On The Spot fabric. It feels more like a work of art than a pinboard and I love that I can change out the fabric whenever I want or if I want to change my decor.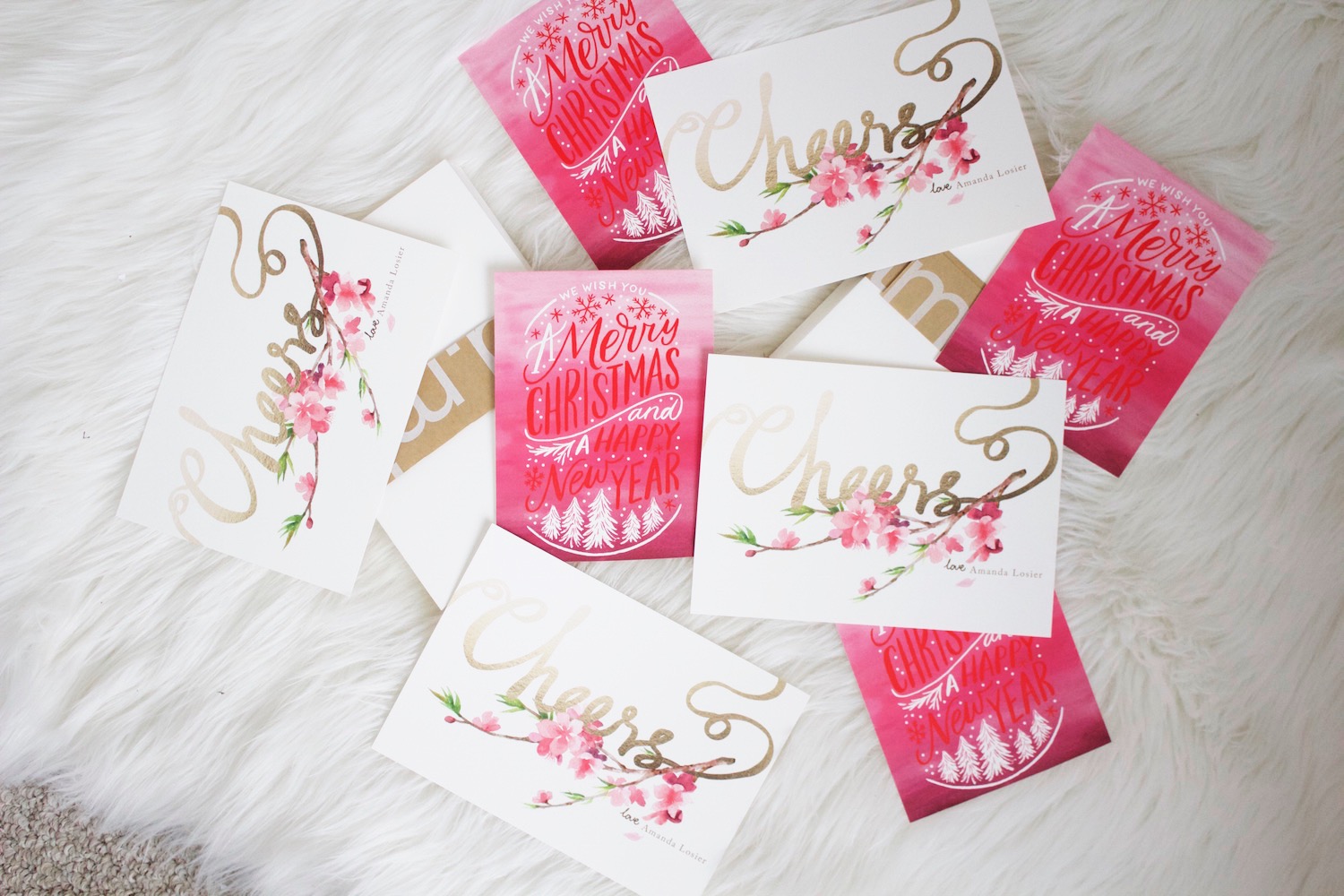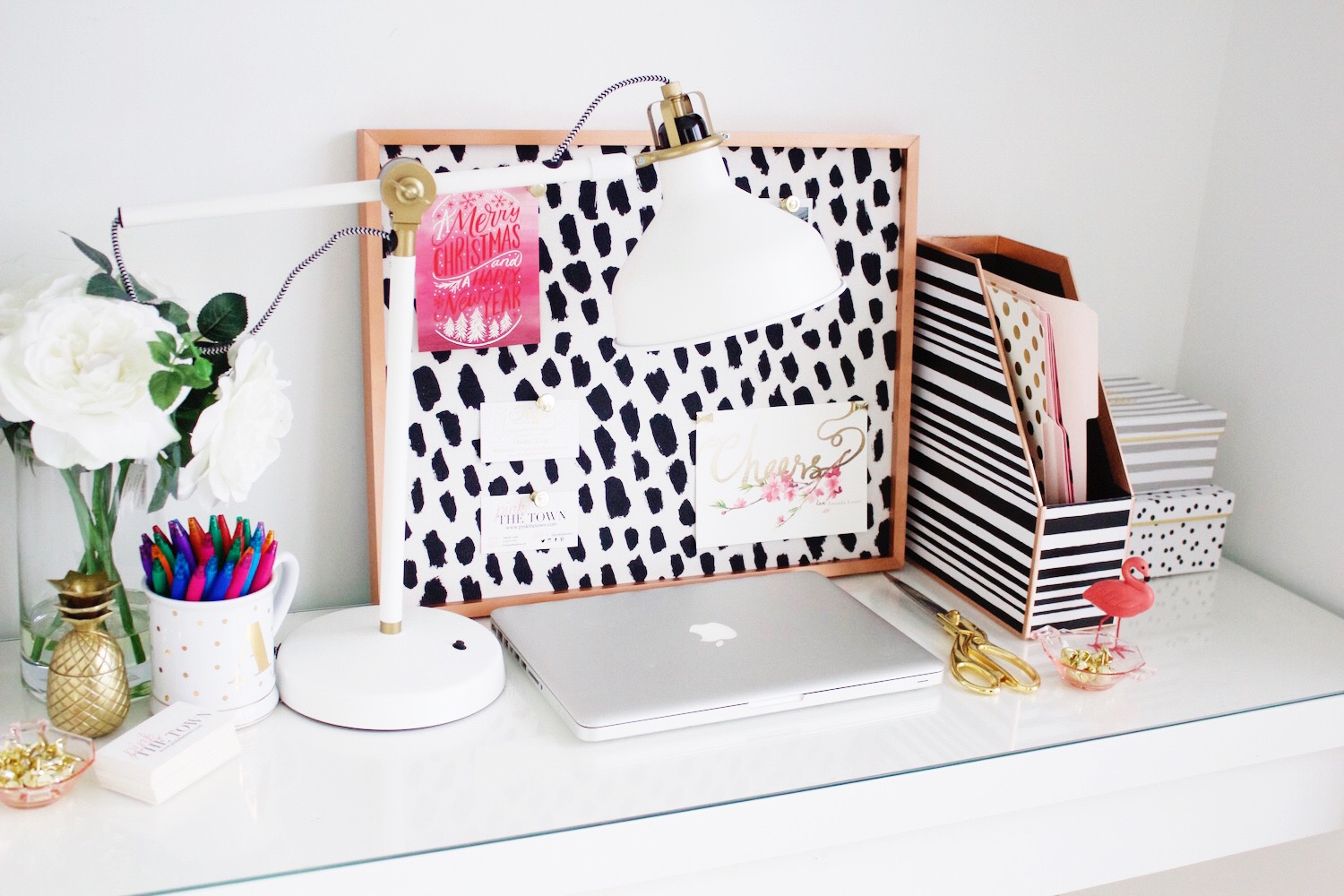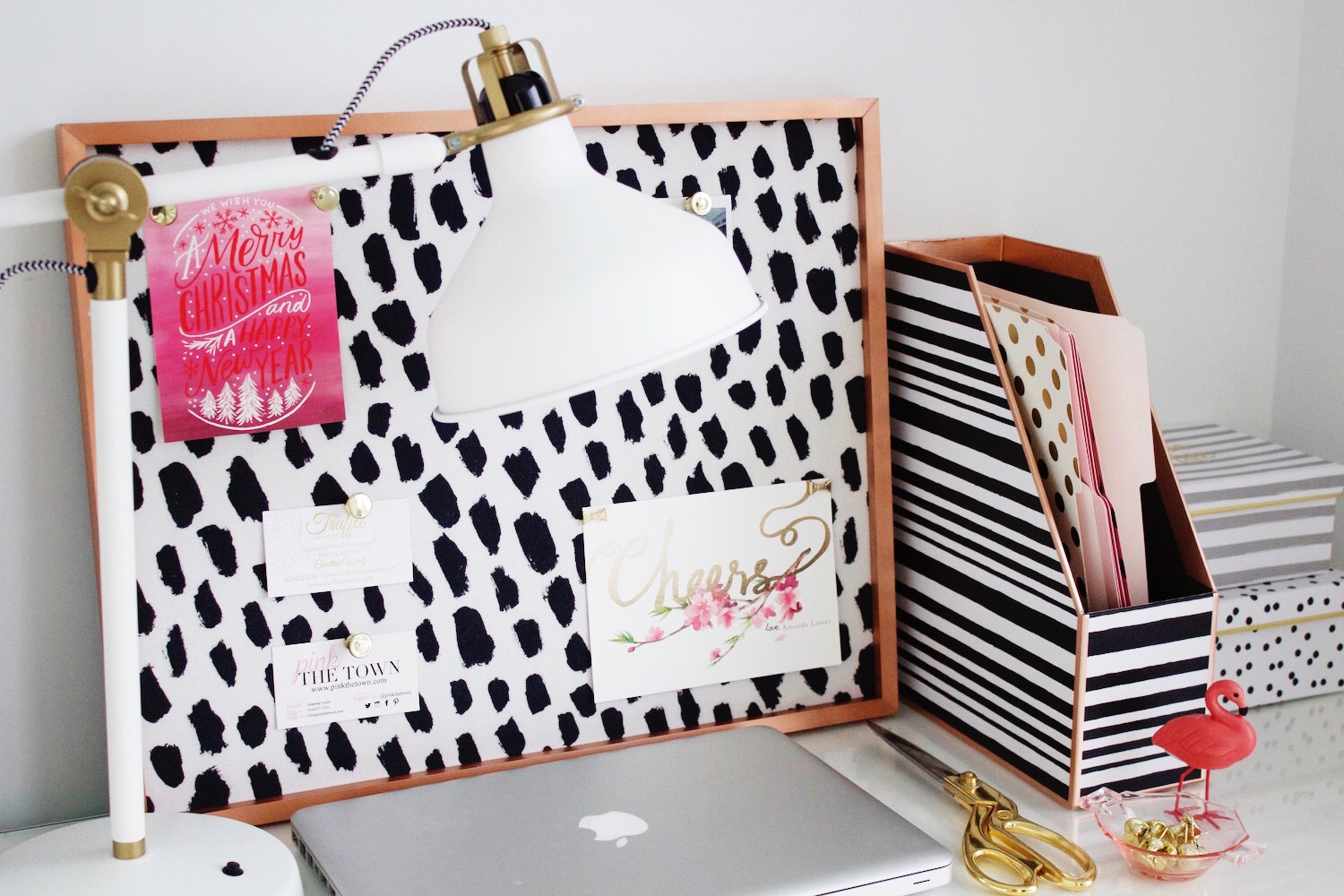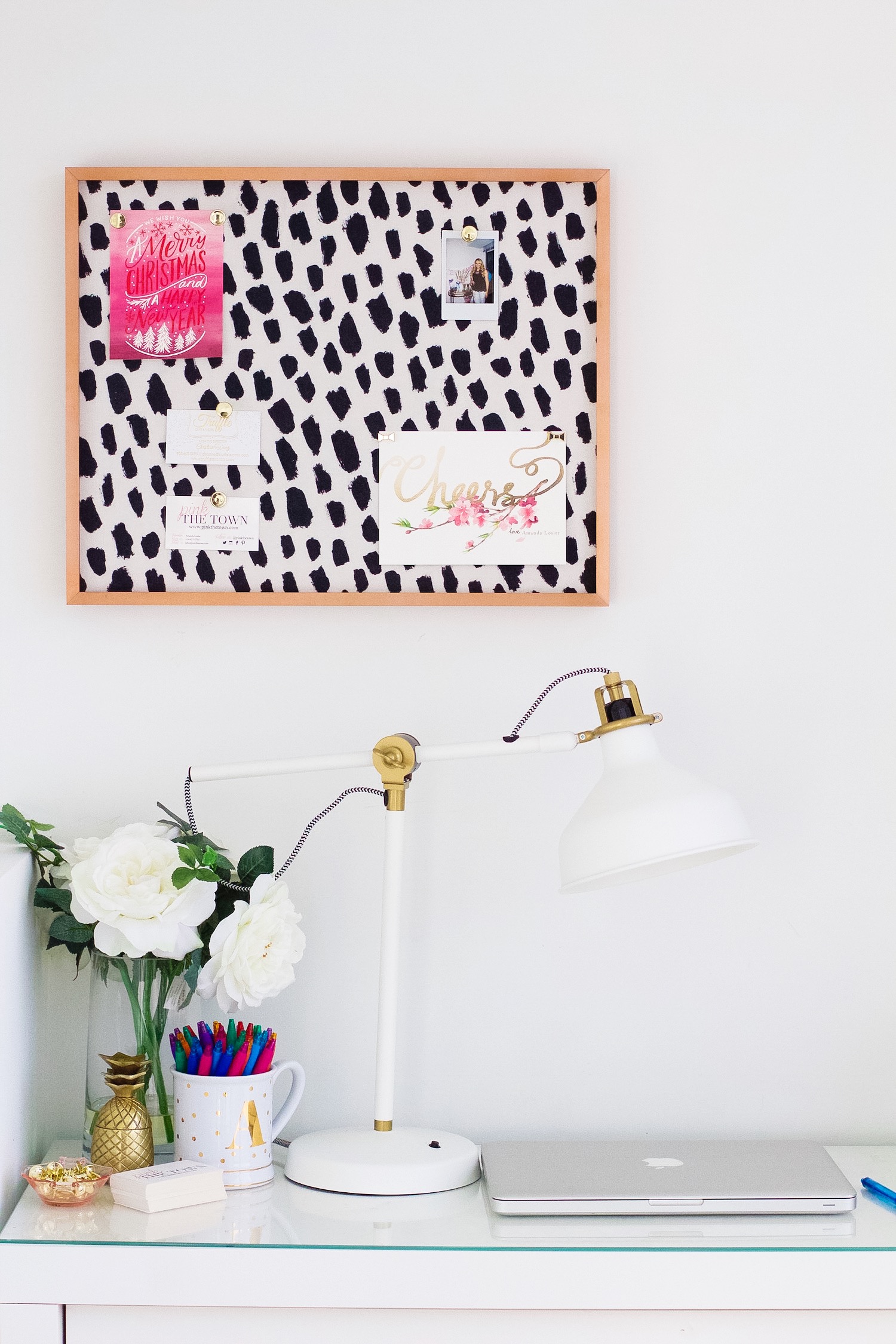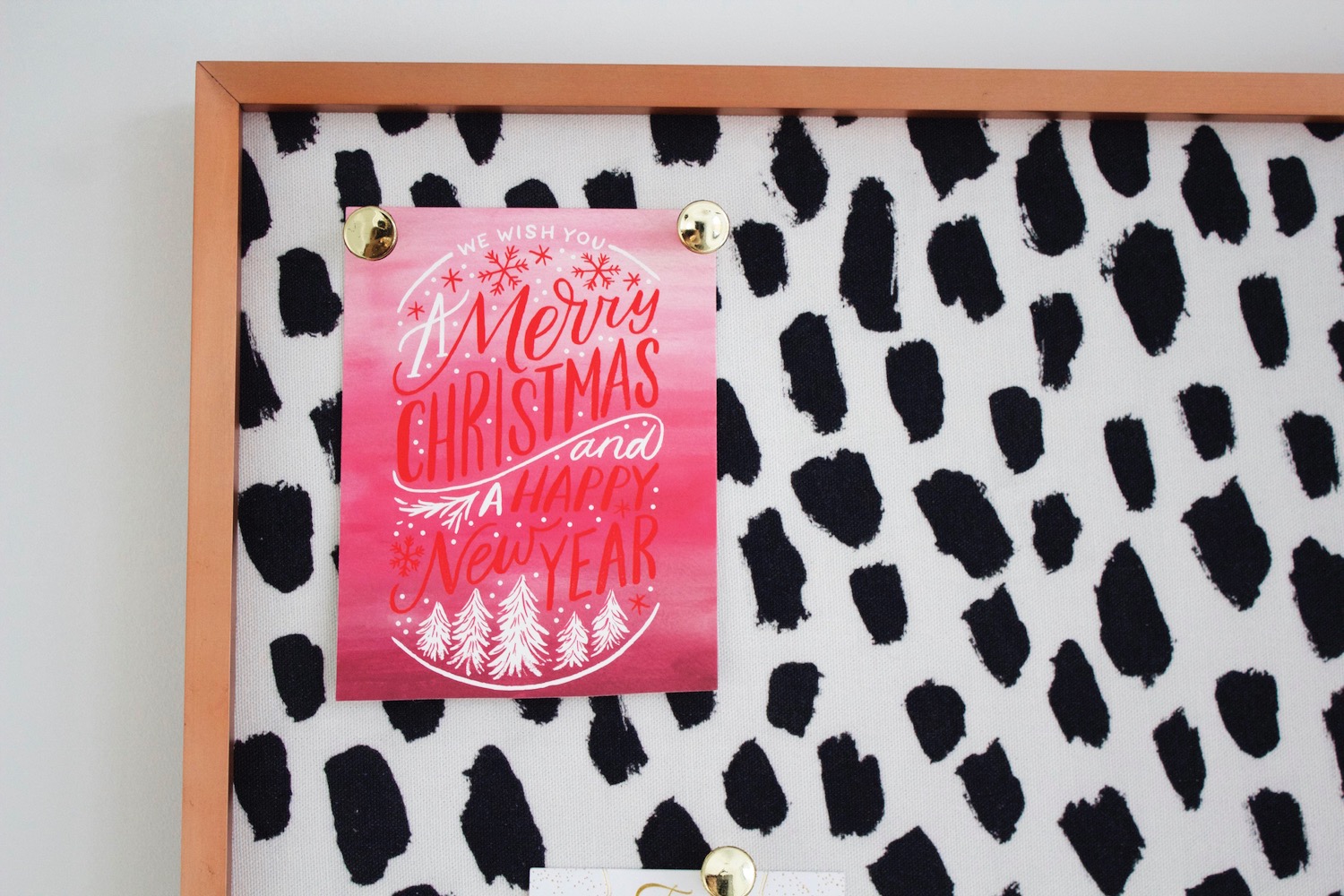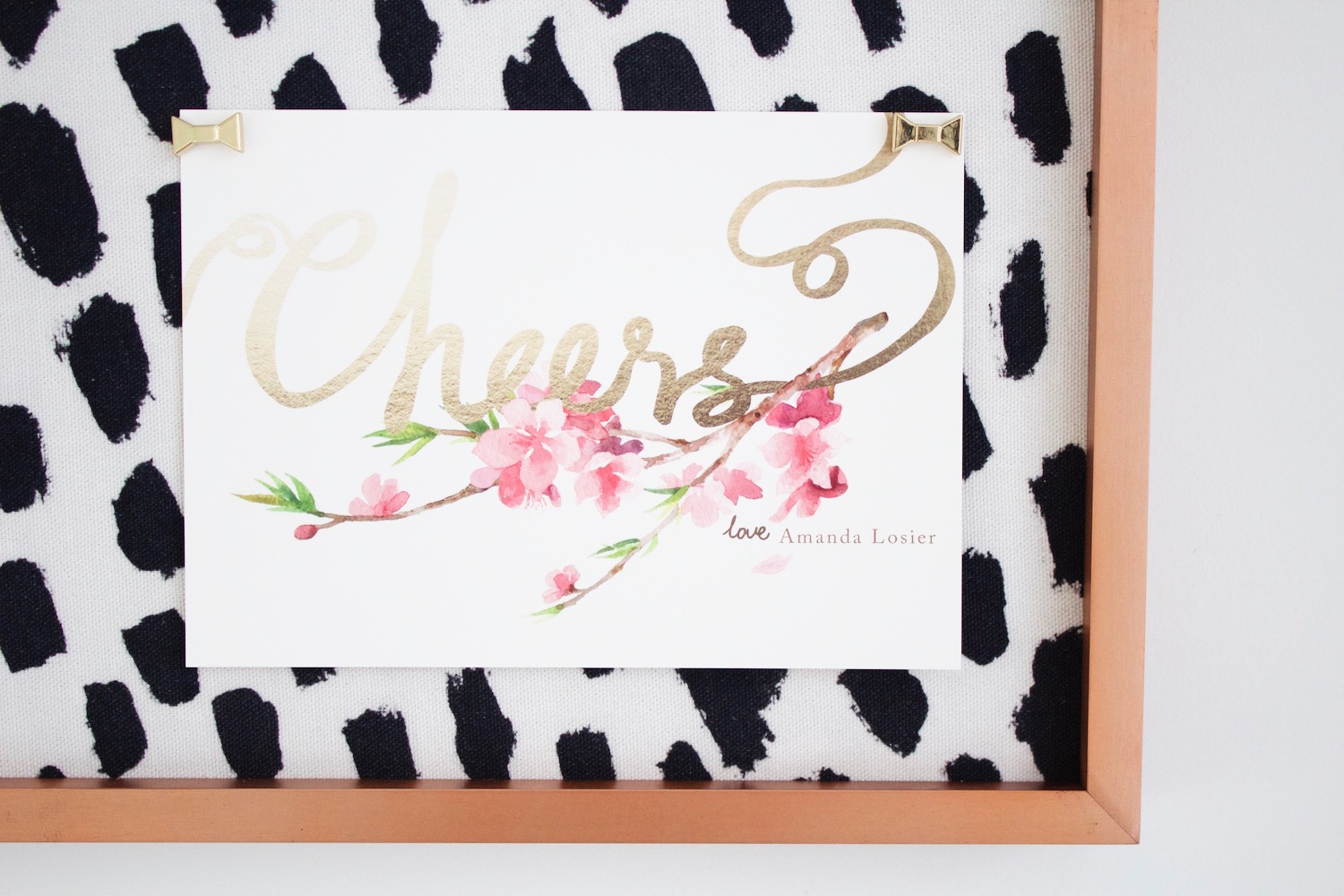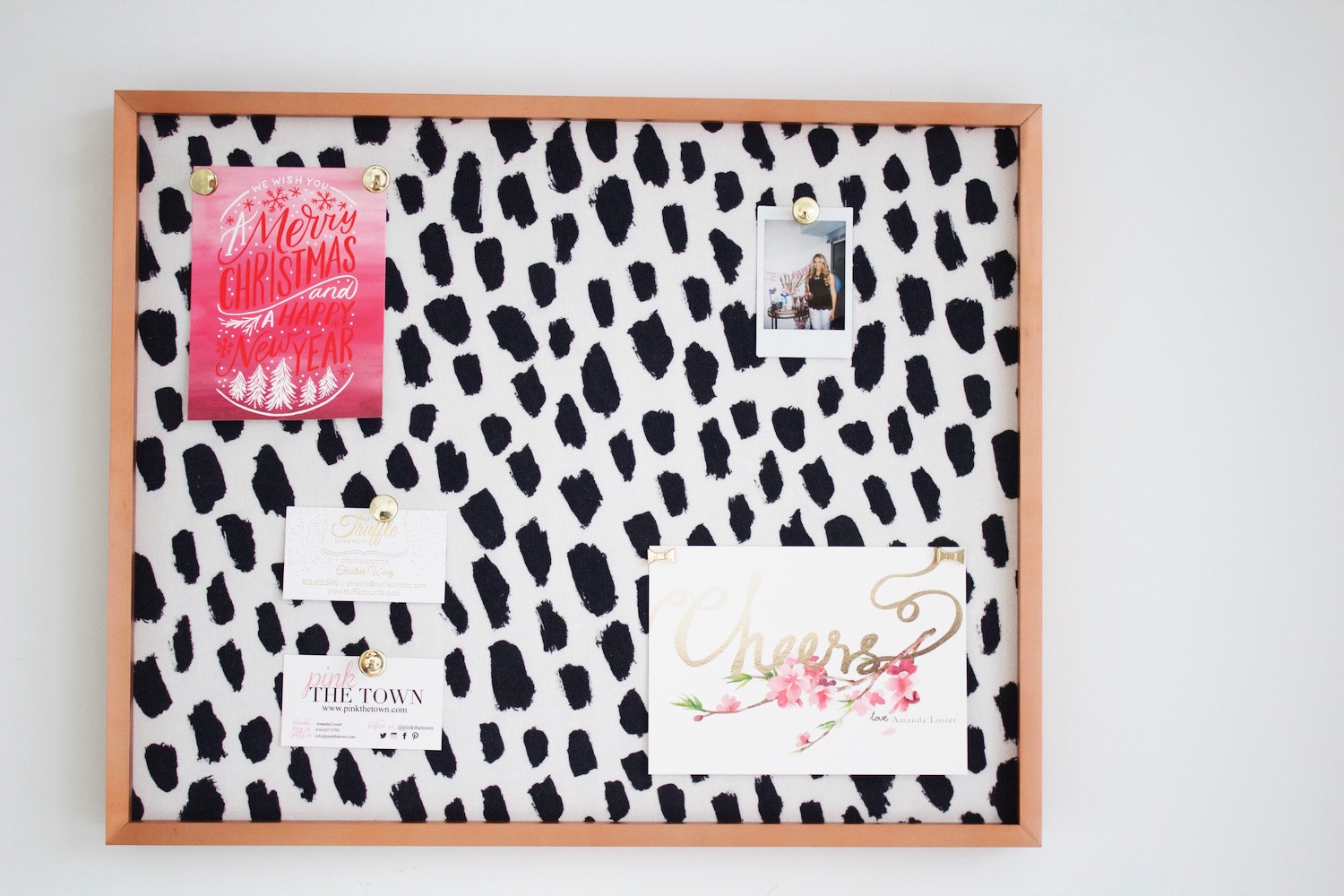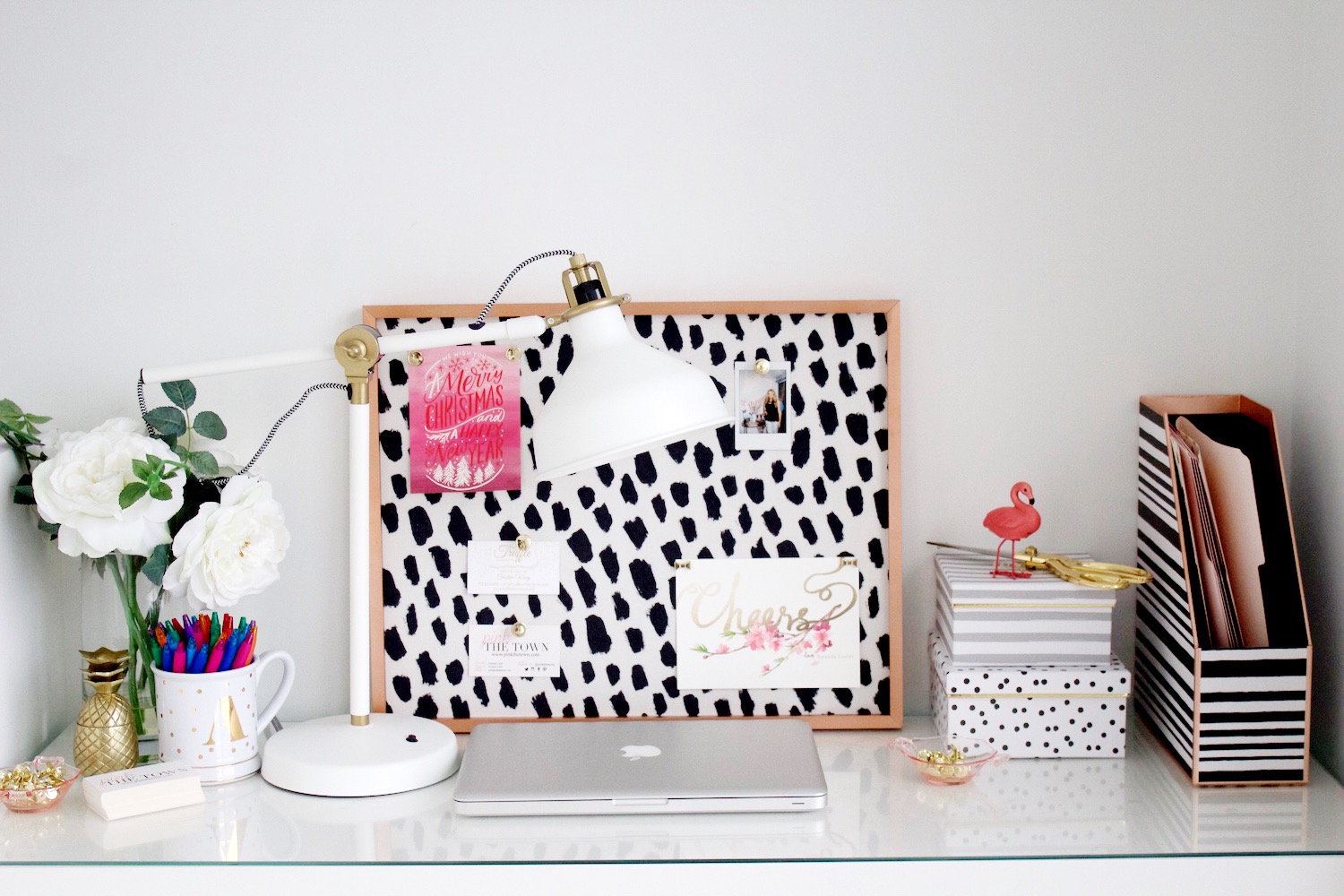 If you haven't discovered Minted yet, you must. The variety of offerings (everything from cards to home decor to artwork) is seriously a game changer. You can always find exactly what you're looking for. Minted is a design marketplace of independent artists from around the globe. Their holiday cards are available with matching custom stamps, envelope designs and FREE recipient addressing. Minted is known for its high-quality paper and printing. Minted also offers postcards, ornament cards and 8 unique die-cut shapes. You can add additional photos, text, and customization options to your holiday cards. Minted's assortment of stationery, art, home decor and digital offerings is constantly expanding as as they grow their artist community and host ongoing challenges. There's is seriously so much to discover. I end up spending hours just searching through their website looking at the beautiful creations. 
Happy new year everyone! This will be my last post of 2016! Thanks to everyone who followed along with me this year. I hope 2016 was good to you and I hope 2017 is even better. See you in 2017!
Thanks to Minted for partnering with me on this post!
To learn more about custom pinboards click HERE.
To shop my all pink holiday card click HERE.
To shop my "Cheers" card click HERE.
To shop my custom pinboard click HERE for the frame and click HERE for the fabric.