Taking you into the last long weekend of the summer (single tear), we think it would be the perfect time to throw a little girls night celebration and of course cocktails are the main priority of any good ladies night. Instead of having everyone BYOB, why not create a couple of different options for everyone to enjoy?
We've put together two really easy cocktail recipes featuring our new favourite Skinnygirl products. Trust us, if we can do you you can do it. One option is for the fresh lovers and the other option is for the fruity lovers.
Check out our recipes below. 
Cucumber Refresher: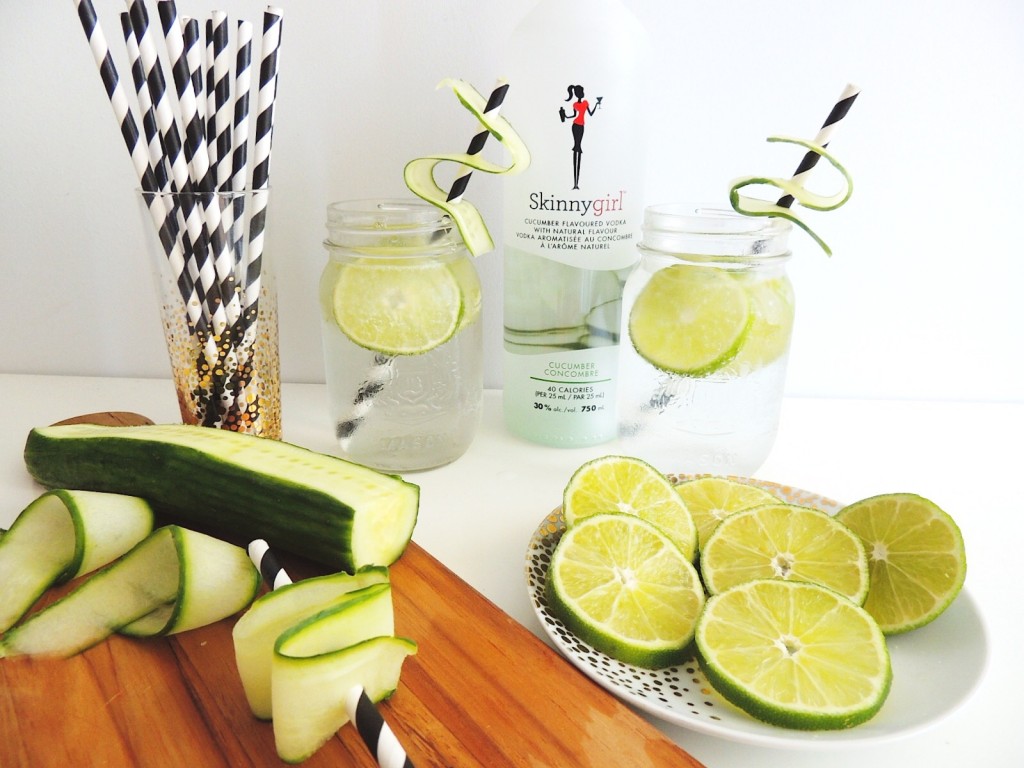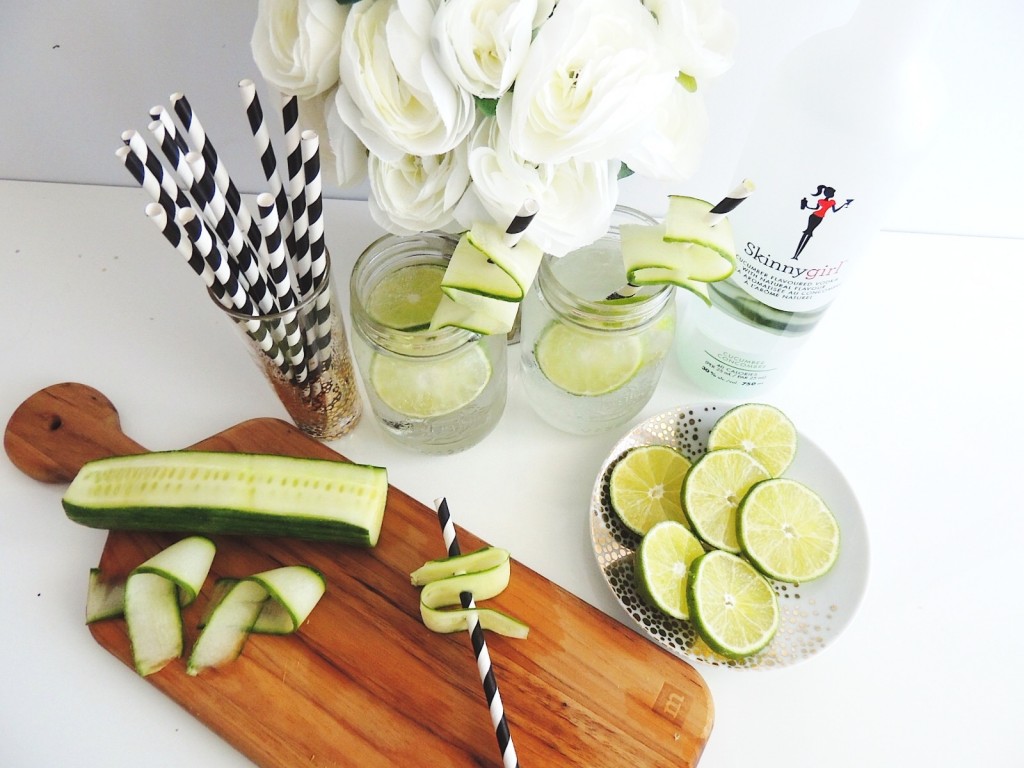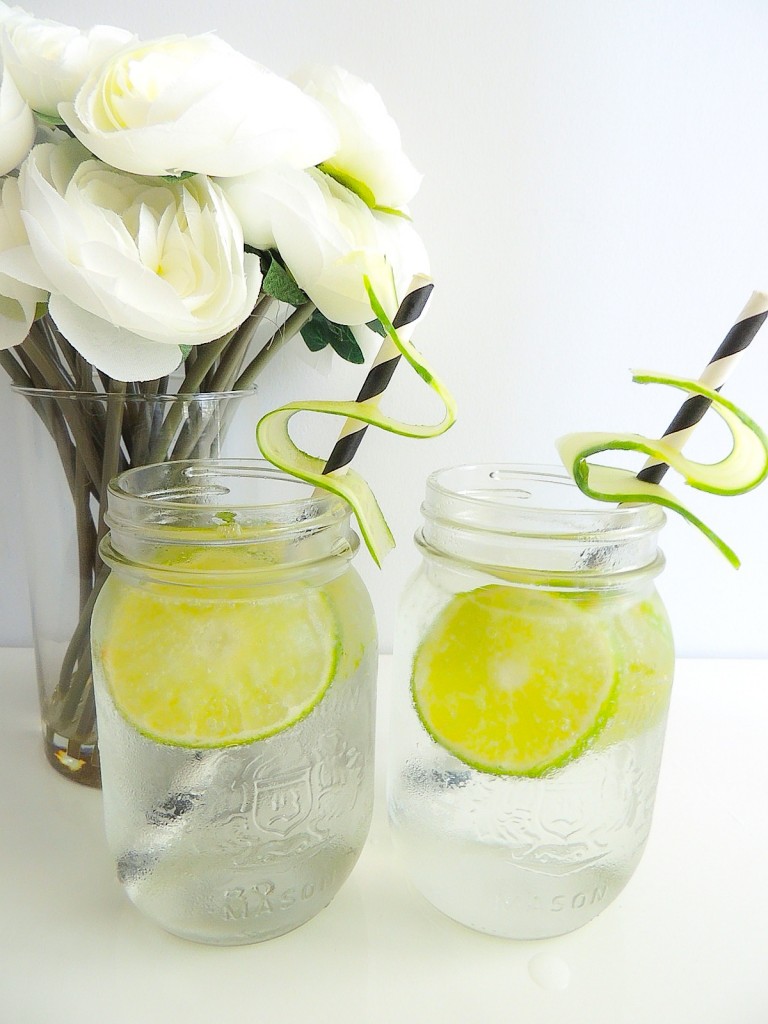 Cucumber Refresher Recipe:
1 1/2 oz Skinnygirl™ Cucumber Vodka
3 lime wedges
3 oz soda water
1/2 tsp. agave nectar
1 cucumber garnish
Squeeze lime wedges into glass. Muddle lime and vodka. Add ice. Top with soda water. Add agave nectar and stir. Use potato peeler to create cucumber garnish.
Pink Lemonade Sparkling Margarita: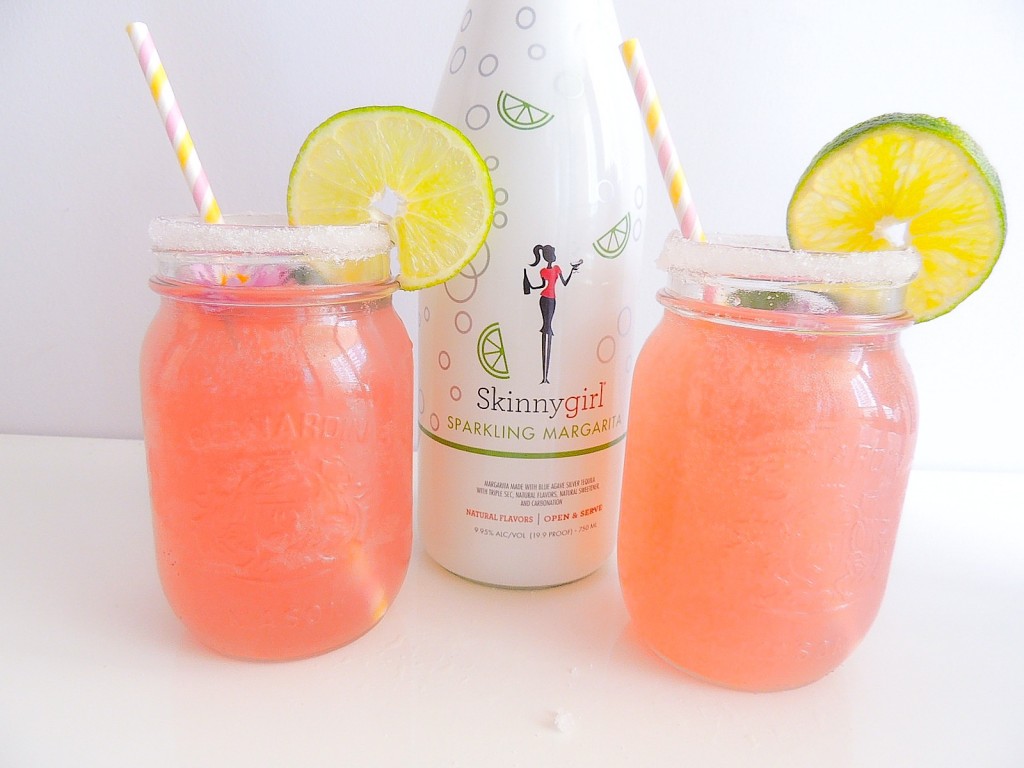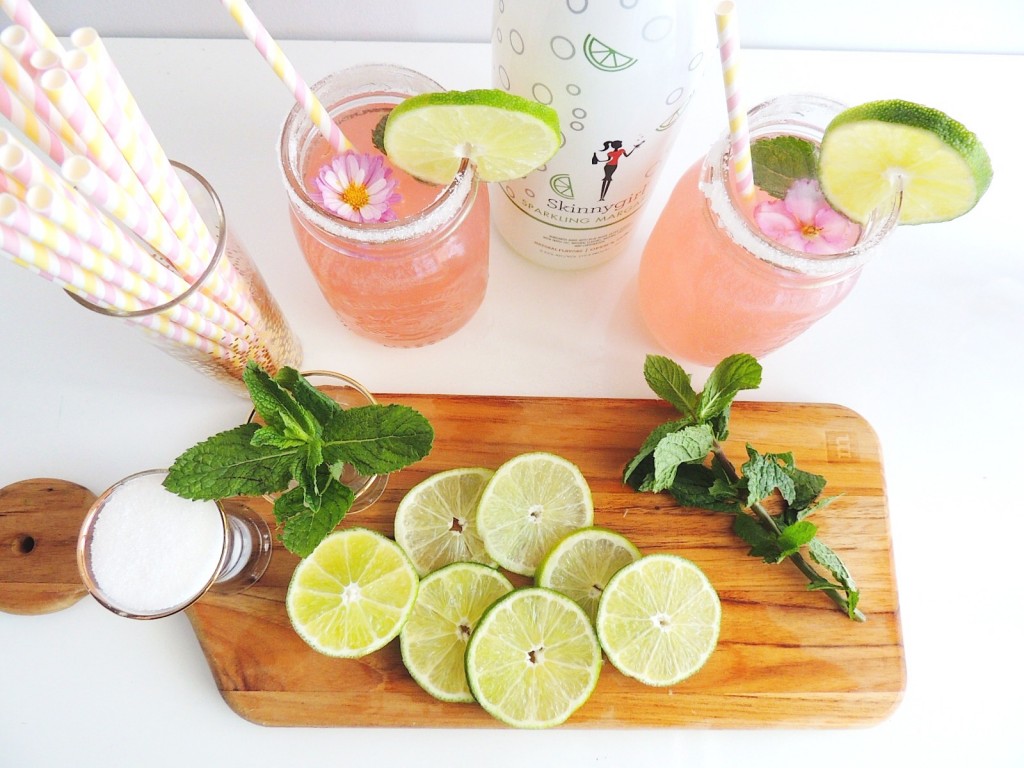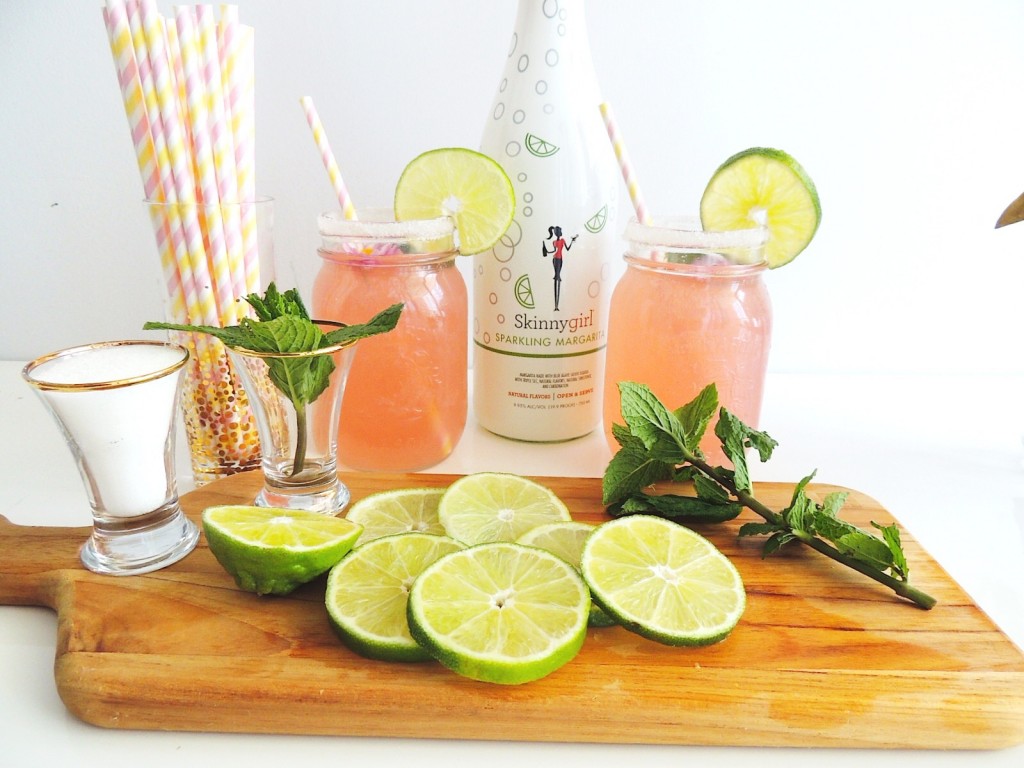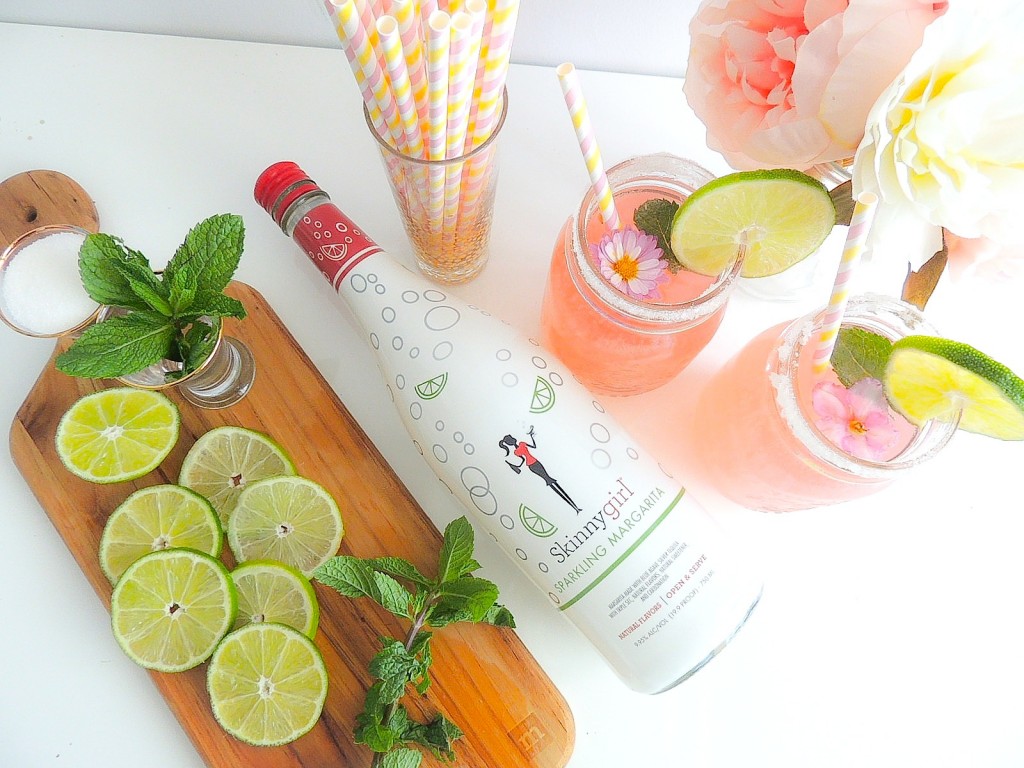 Pink Lemonade Sparkling Margarita Recipe:
Skinnygirl™ Sparkling Margarita
Pink Lemonade
Lime wedges
Mint leaves
Sugar
Muddle together lime and mint leaves. Mix in pink lemonade with Skinnygirl™ Sparkling Margarita. Shake with ice. Pour into glass rimmed with sugar. Garnish with pink flower petals.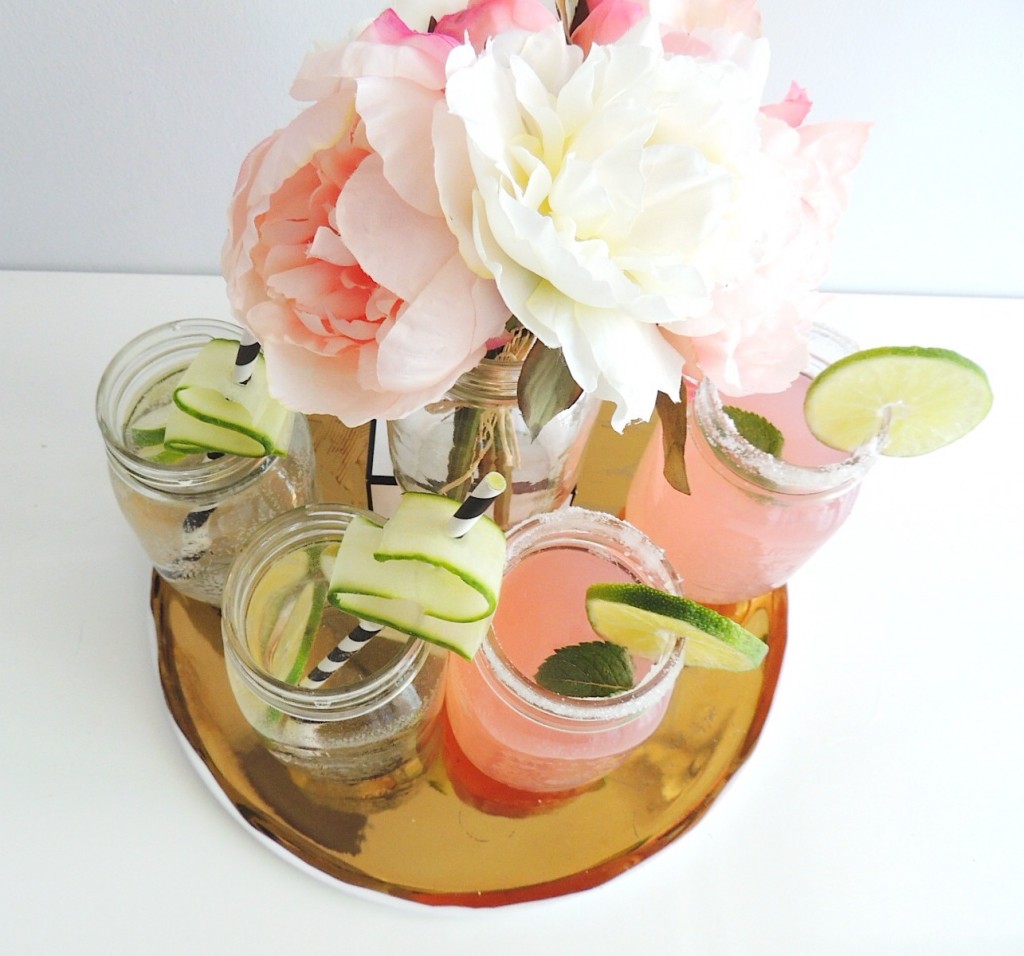 We're also so excited to give away this adorable Skinnygirl prize pack below to one lucky winner! It includes basically everything you could ever need to throw the perfect cocktail party. To enter, simply click on this post and leave a comment letting us know which cocktail you'd like to try the most: Fresh Cucumber or Pink Margarita!
(Must be 19 years of age to enter). Contest closes Thursday, September 4th.
This jam-packed prize pack includes: 1 Bottle of Skinnygirl Sparkling Margarita, 1 Bottle of Skinnygirl Cucumber Vodka, 1 White basket, 1 Bamboo cutting board, 1 Pink & green striped table runner, 4 green placemats, 2 Margarita glasses, 4 Jar glasses, 1 Medium pink bowl, 1 Small pink bowl, 1 Pack of floral dinner napkins, 1 Pack of green cocktail napkins, 1 Pack of green striped straws, 2 Scented candles with floral design, 1 Package of 9 square green candles, 1 Pink flower shaped ice tray, 1 Pink candle holder dish, 1 Bottle of sweet pea soap.