Spring is almost here and it's safe to say that I'm 100% over everything to do with winter. The weather, my winter wardrobe and winter makeup and did I mention the weather? I've retired my winter clothes and I've now stashed away all of the "winter-ey" makeup to make room for new spring arrivals.
One of my favourite new spring arrivals is this collection from Dior. Doesn't looking at it just make you happier? I have the two pink shades of lipstick and lipgloss (the dark and the light) on constant rotation right now. If you're not one for splurging on the more expensive makeup brands and always stick to drug store brands, you're not alone. Alot of my makeup collection is not expensive. However, if you try out these lipsticks and lipglosses you will see why sometimes it's nice to spend a little extra. They go on smoother, creamier, and help to moisturize your lips that may be still dry and cracked (like mine are) from the cold weather. They also last longer. Check out the pictures below.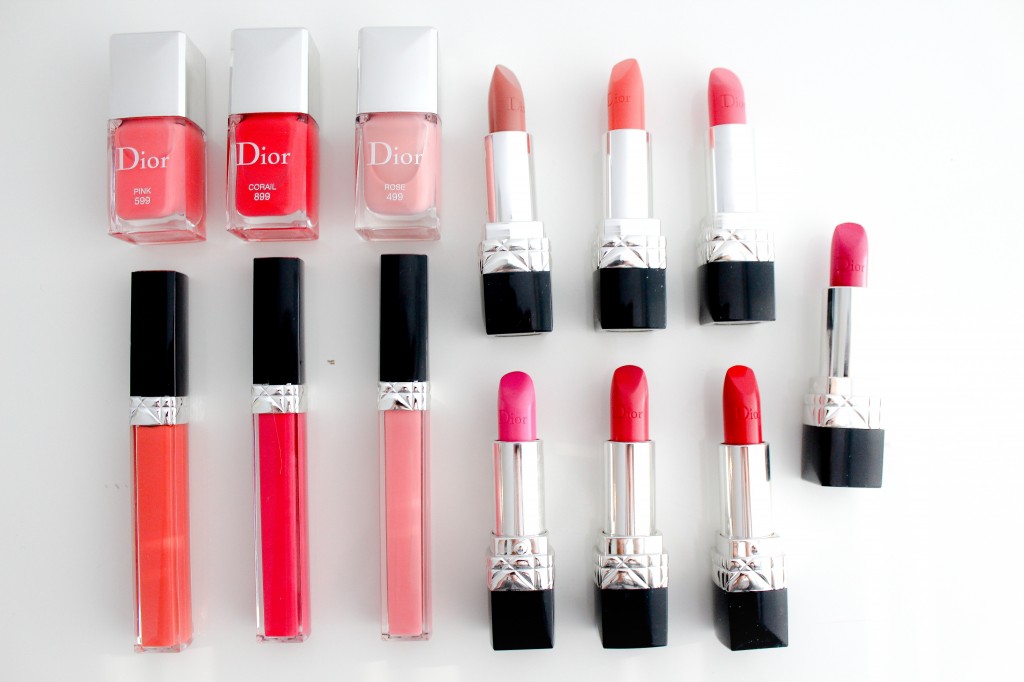 Pictured above:
ROUGE DIOR COUTURE COLOUR VOLUPTUOUS LIPSTICK in a variety of shades.
New PERFECT DOSE RESERVOIR GLOSS in 775 DARLING (Fuschia), 468 DARLING (Light Pink) 808 VICTOIRE (Coral).
Pictured below:
DIOR VERNIS in CORIAL, PINK & ROSE.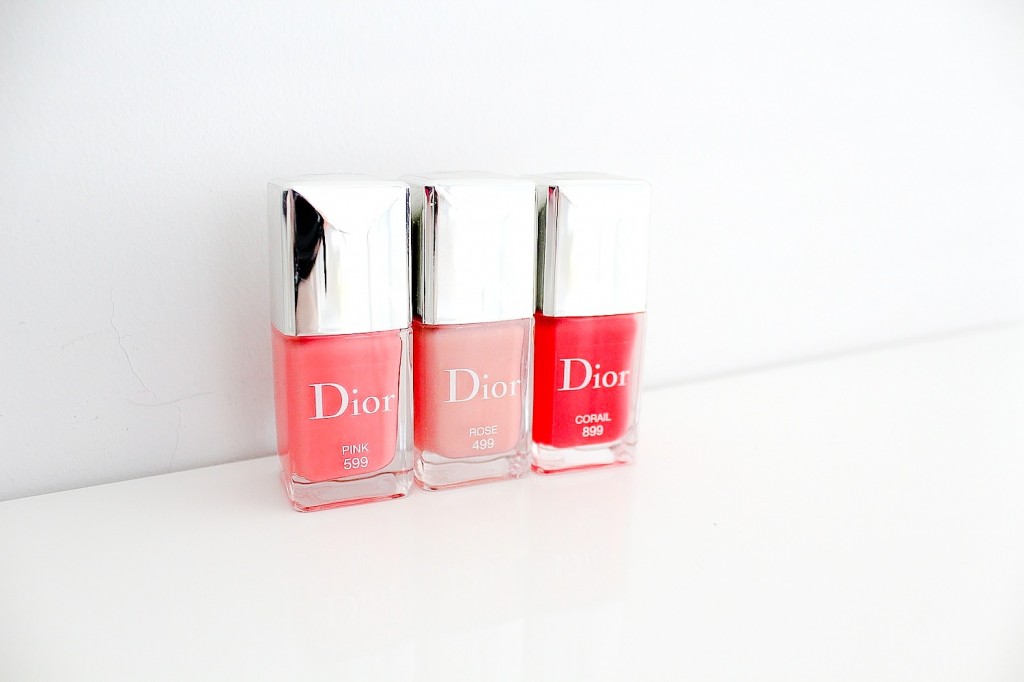 The other new spring arrival I couldn't wait to share with you all is the newest fragrance by Dolce & Gabanna, Floral Drops. The fragrance features top notes of neroli leaves and papaya flower. Heart notes of white amaryllis, white daffodil and white water lily. Base notes of cashmeran, musky notes and sandalwood. The bottle features  a sculpted flower cap with milky white petals and frosted glass in a misty green, all tied with a pretty black bow.
Basically, this fragrance smells like you bottled up a garden party. It's fresh, floral and all kinds of lovely. I'll be sporting this one all spring long!