The recipe for the perfect girls night in is quite simple. It really boils down to 4 main things:
1. Yummy Treats 2. Delicious Drinks 3. Fun Decor 4. Good Company
This weekend, we partnered with Palm Bay to help throw the perfect girls night in. Check out all of the pretty details below!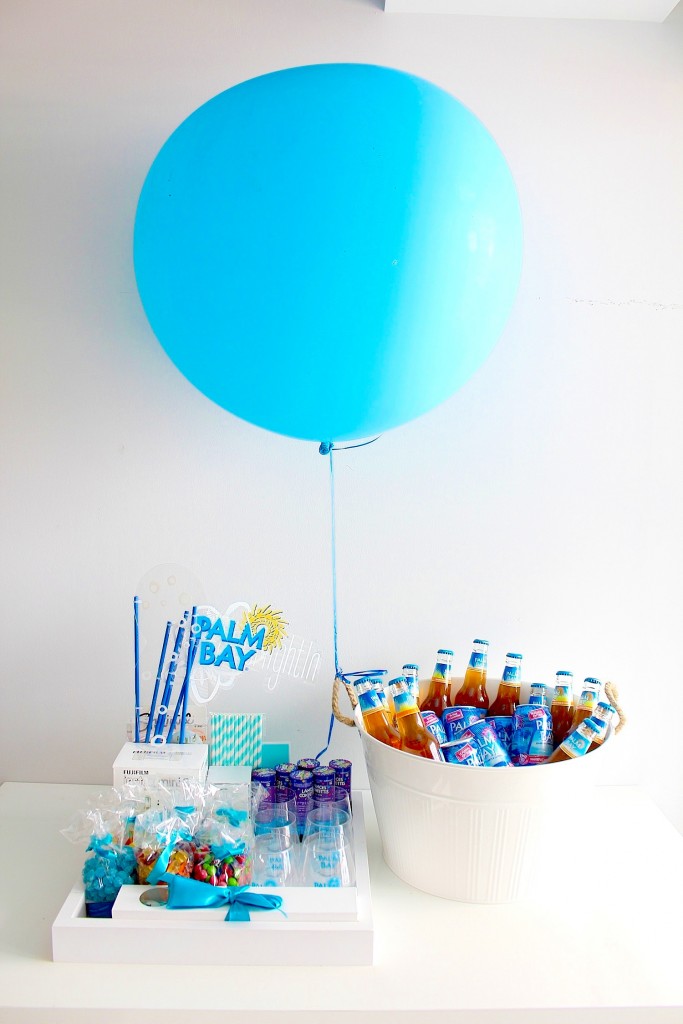 Special delivery! Palm Bay delivered all of these goodies, which made for a very fun night. The kit was complete with drinks, candy, macarons, confetti, flash tattoos, nail art stickers and even a Fujifilm Instax Mini Polaroid camera.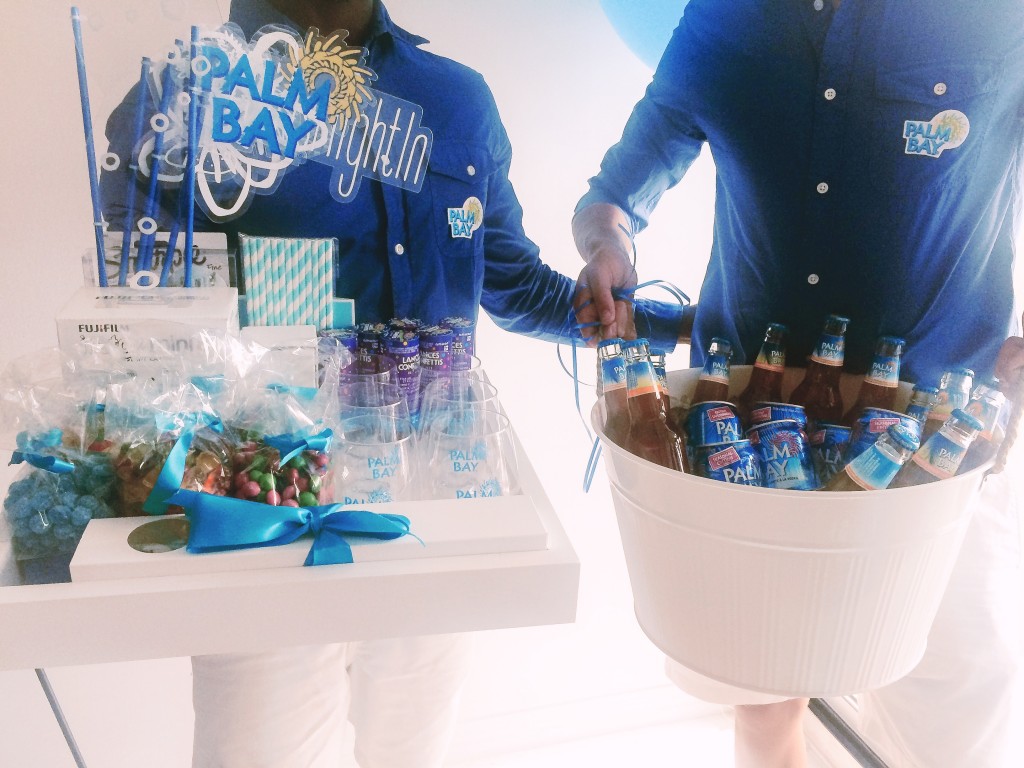 I decorated my gold bar cart with pretty tropical looking flowers to fit with the Palm Bay vibe. I'm also loving this "Cheers Babe" pink glitter garland.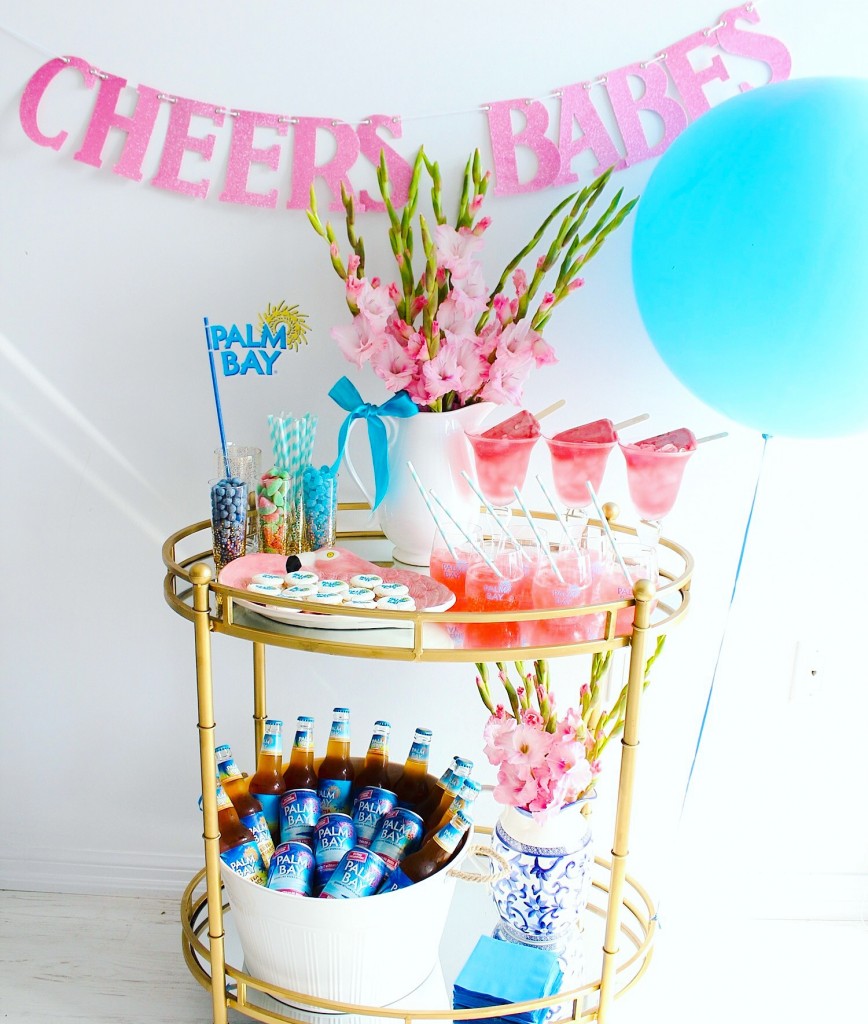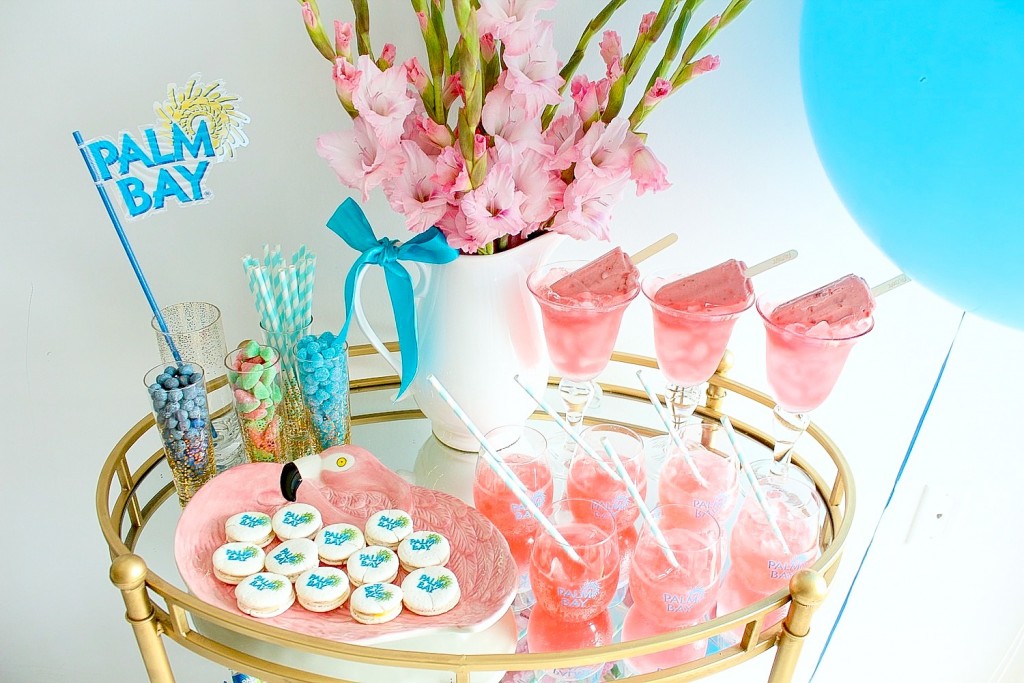 I'm obsessed with anything to do with flamingos, so when I saw this flamingo platter at Zara Home I couldn't pass it up.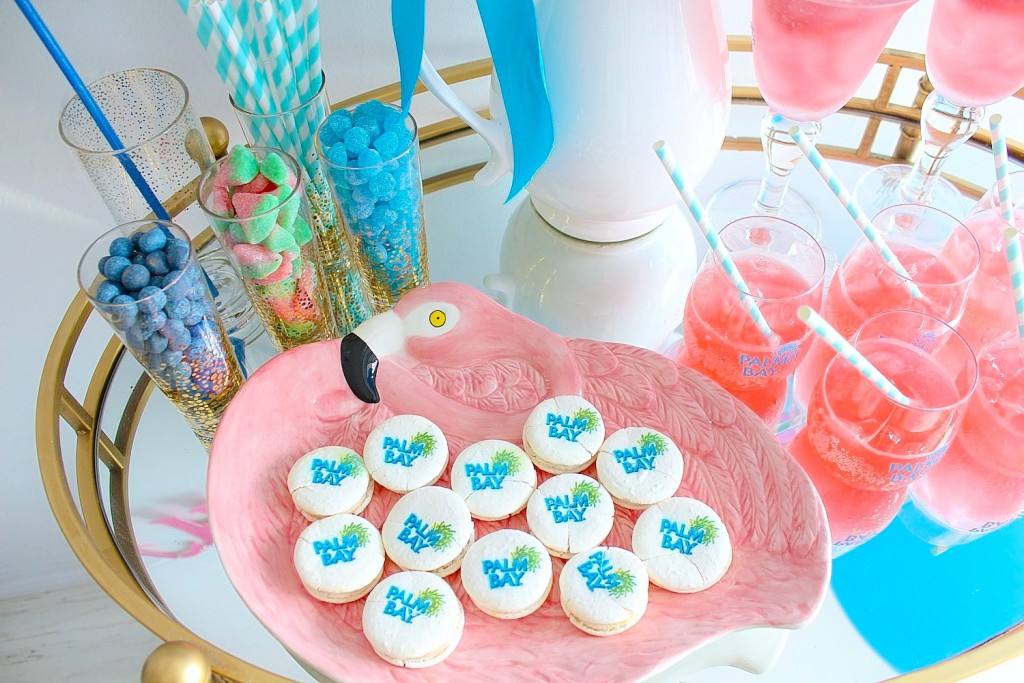 I love the idea of offering your guests a special signature drink that matches the theme of the event. Since it was a scorching 35 degrees on the day I was hosting my event, I decided to make the signature drink as cool and as refreshing as possible. I used Dragonfruit Watermelon Breeze Palm Bay on ice and topped the drinks with a Fruttare Strawberry Popsicle.  Delish!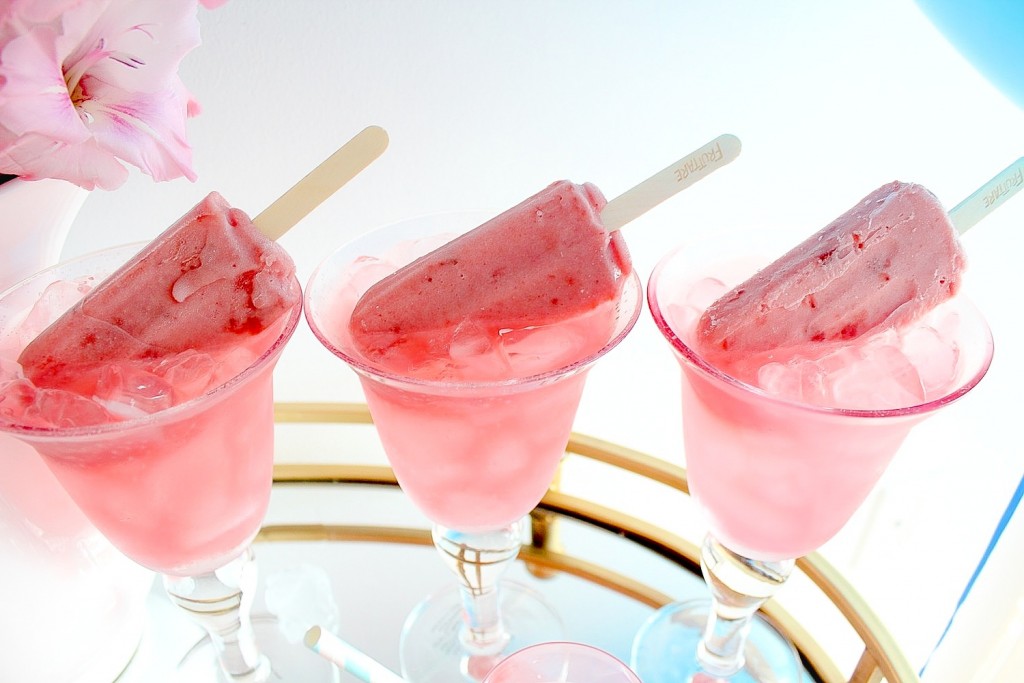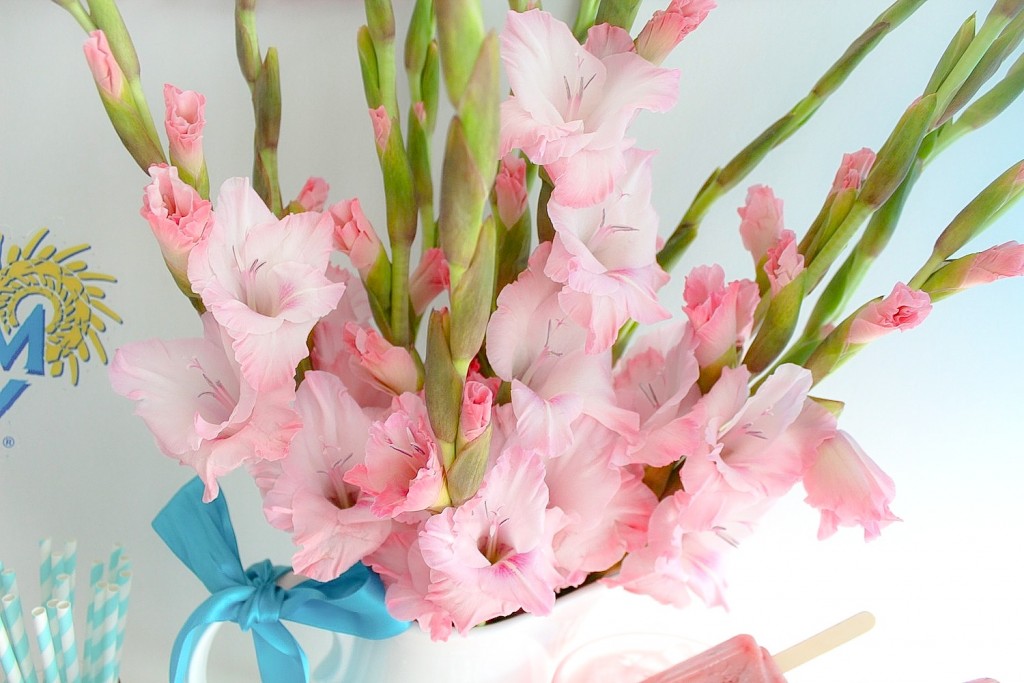 If you love iced tea (and who doesn't?) then you're about to have a new go-to drink. Palm Bay now has Mango Lemon Oasis Tropical Iced Tea and Pineapple Peach Wave Tropical Iced Tea.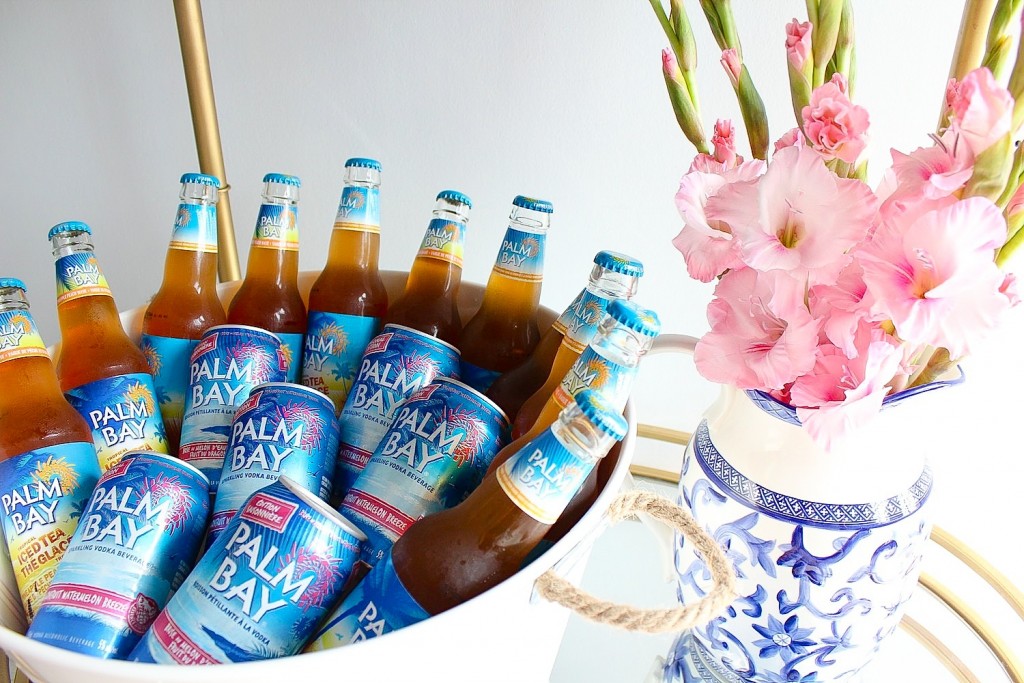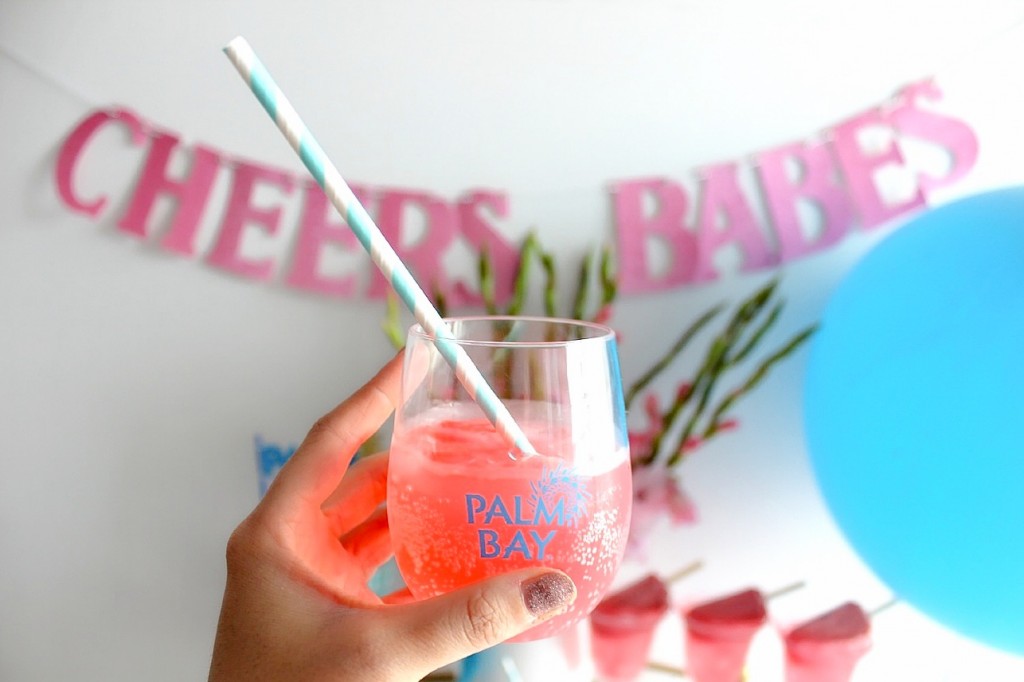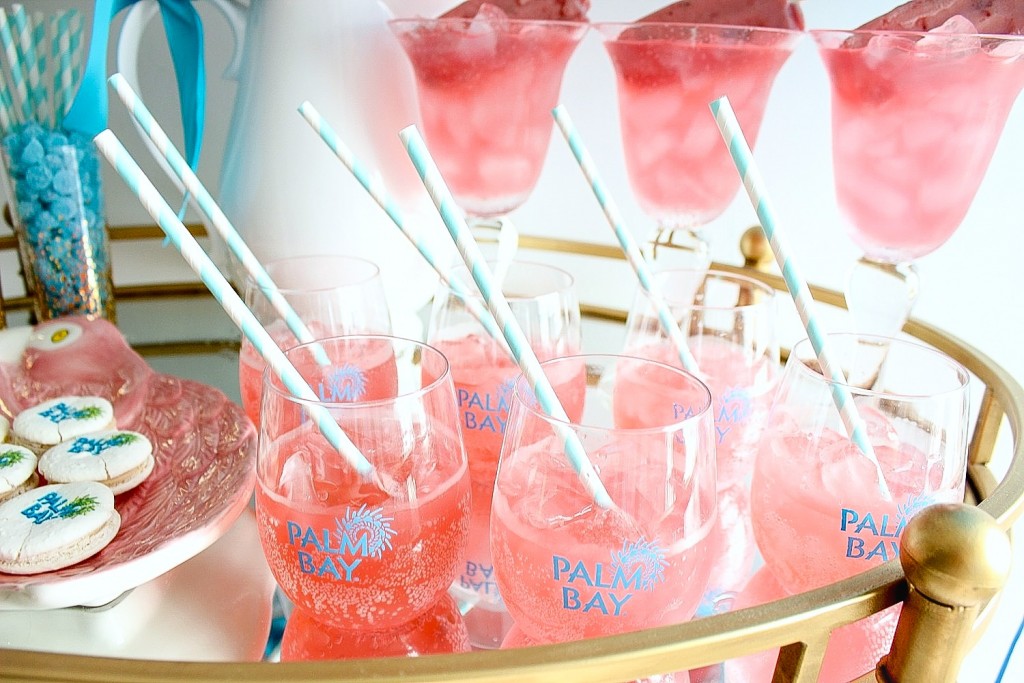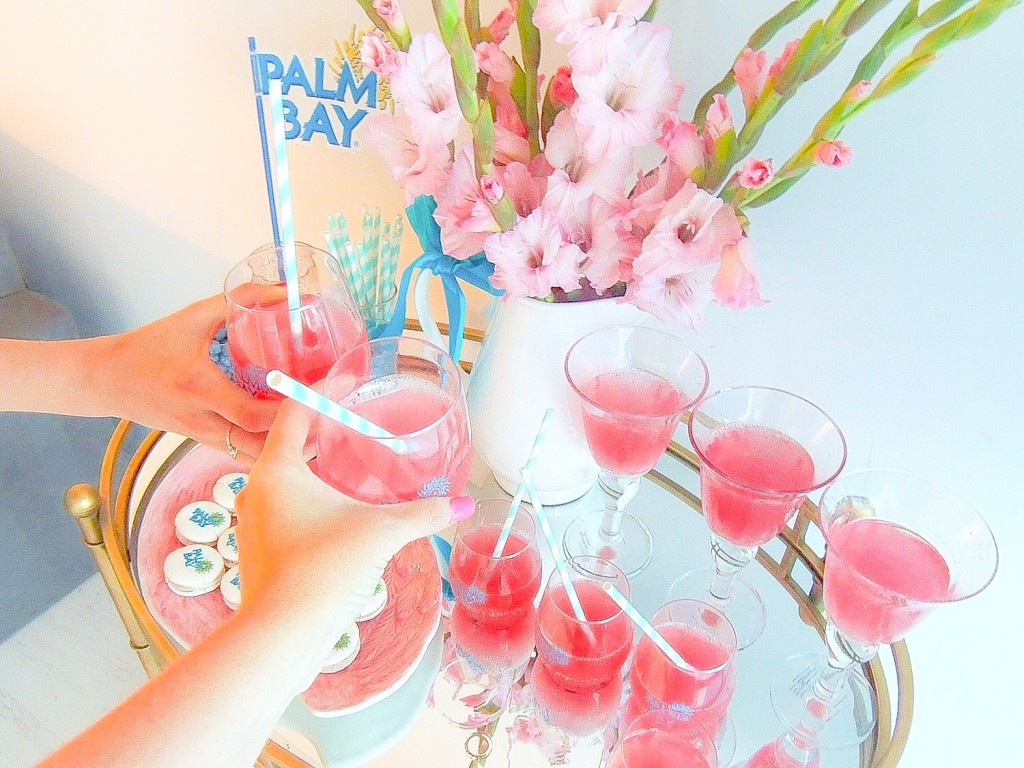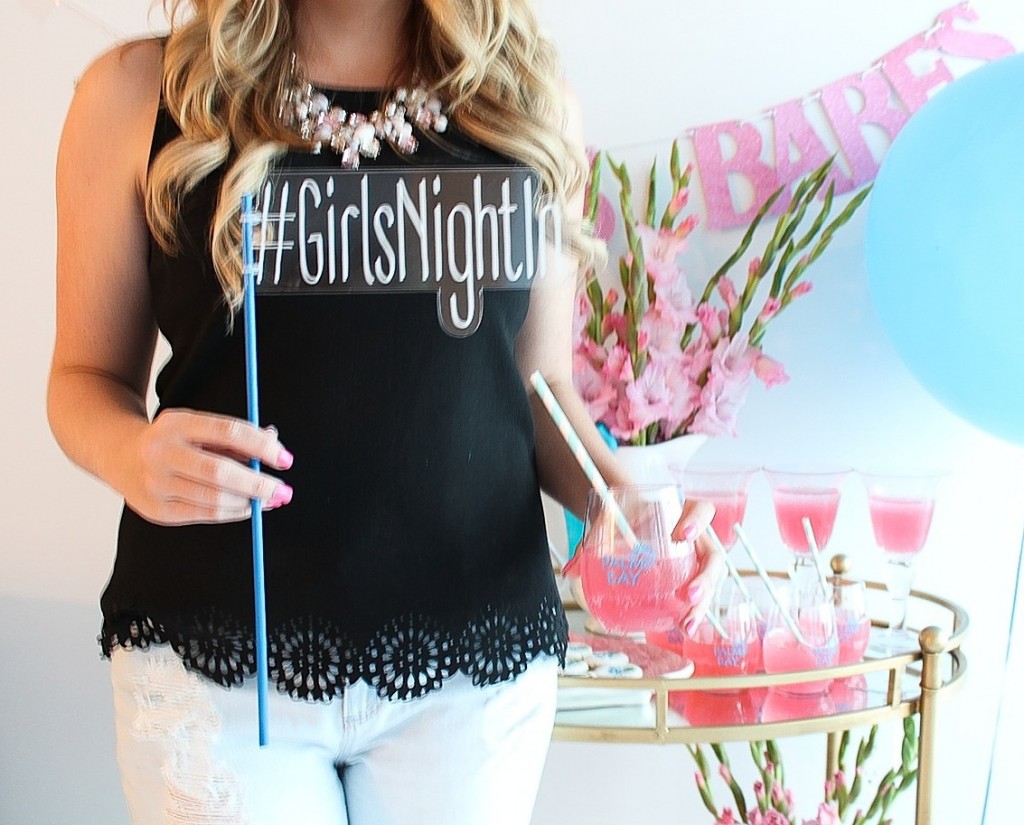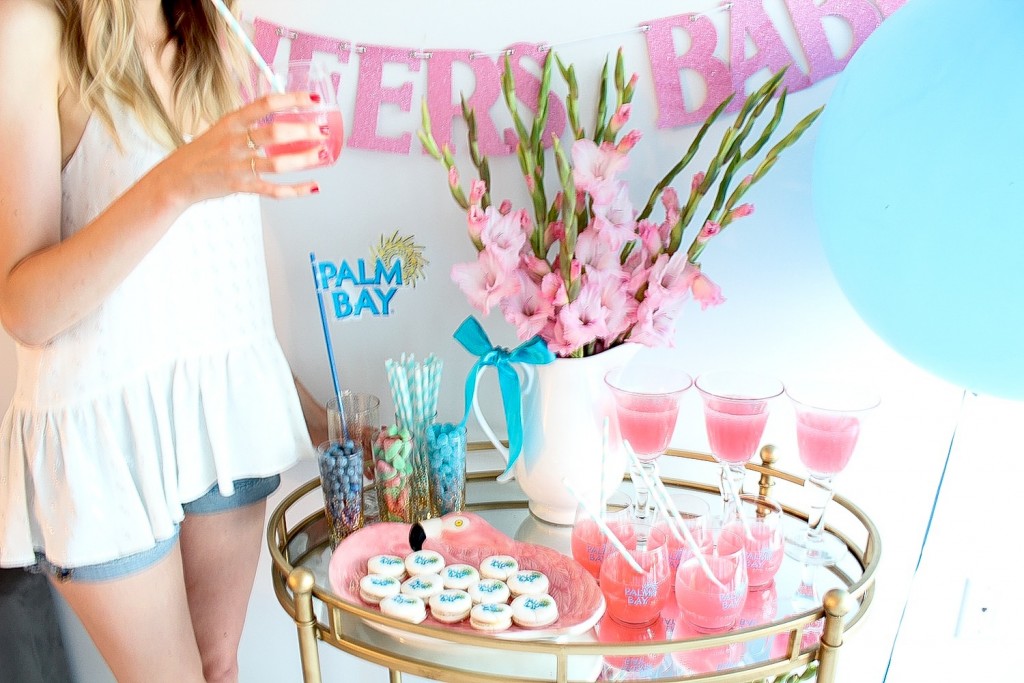 The aftermath of a great girls night in!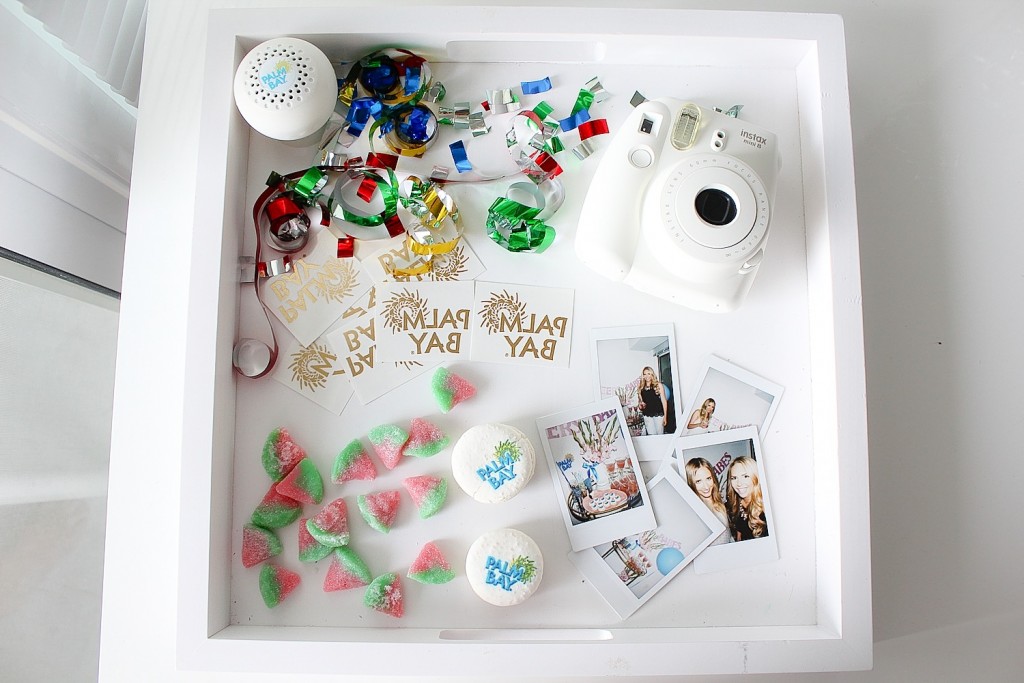 Thanks to Palm Bay for sponsoring this post. All thoughts and opinions are my own. 
May 5th might be just another day here in Canada, but for the United States and Mexico it's a time to celebrate Cinco de Mayo (also known as The Day of the Battle of Puebla). We're taking inspiration from the holiday and celebrating with our own fiesta.
We love these pink lemonade margaritas and party decor. Looking to throw your own Cinco de Mayo party? Follow our recipe below and check out our pictures for decor inspiration!
Pink Lemonade Margarita:
Line glasses with lime juice and equal parts salt and sugar mixture

Add Pink Lemonade

Mix in 1 shot of Tequila

Pour in a splash of OJ

Garnish with lime wedge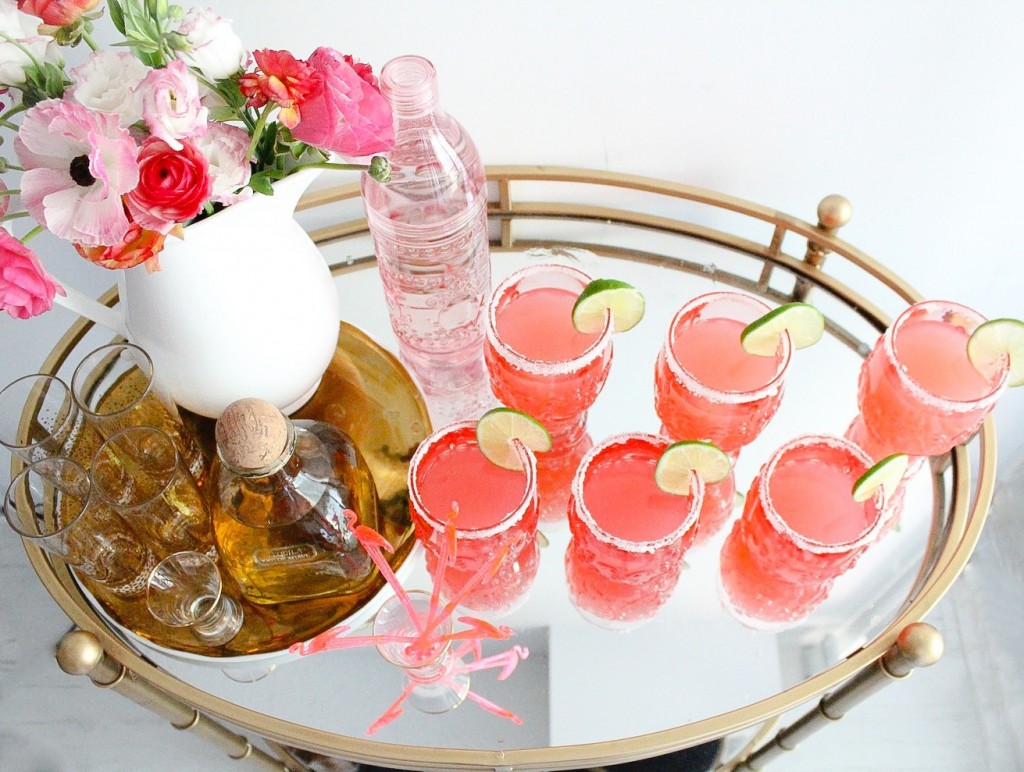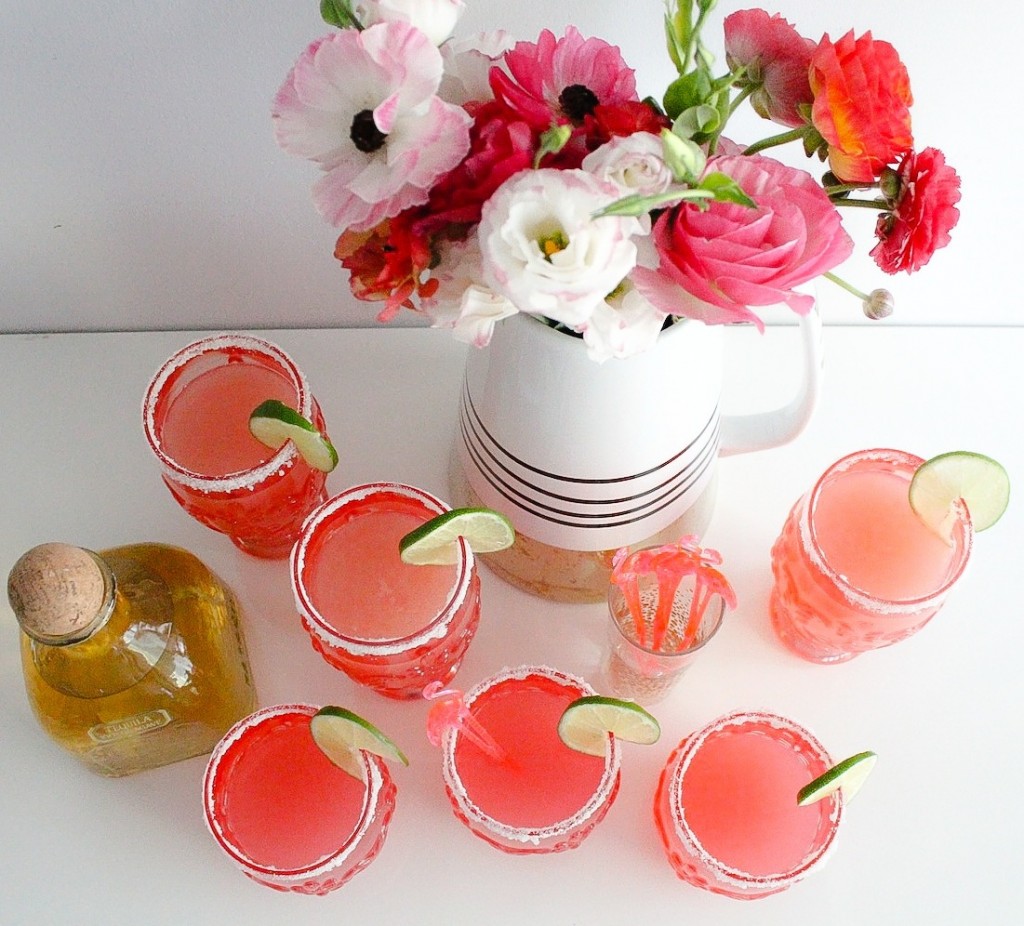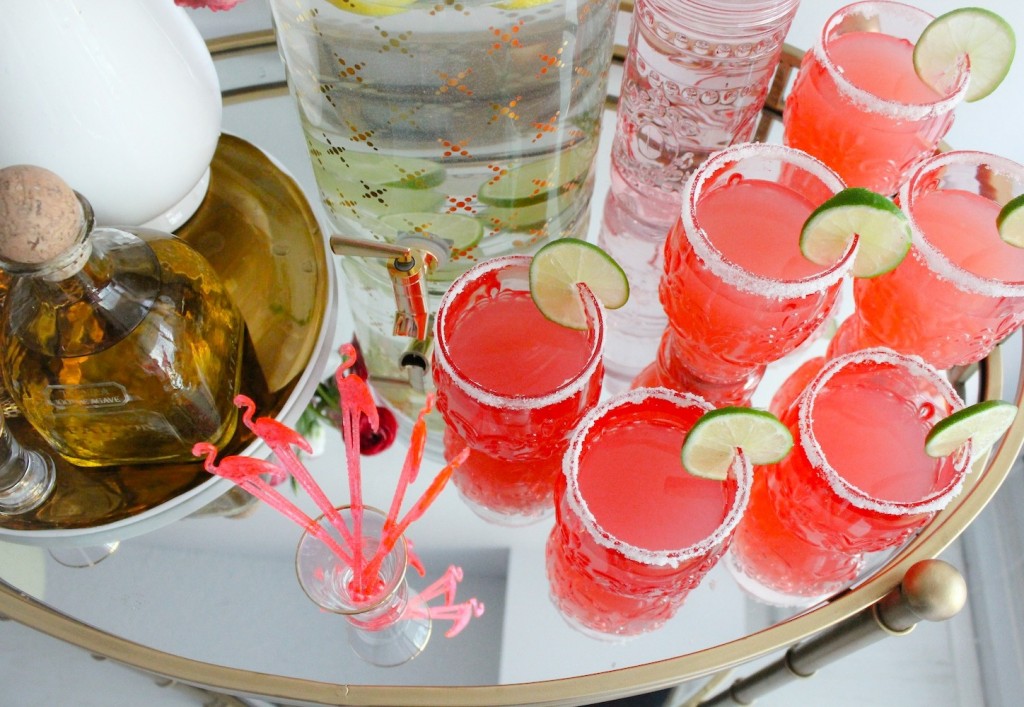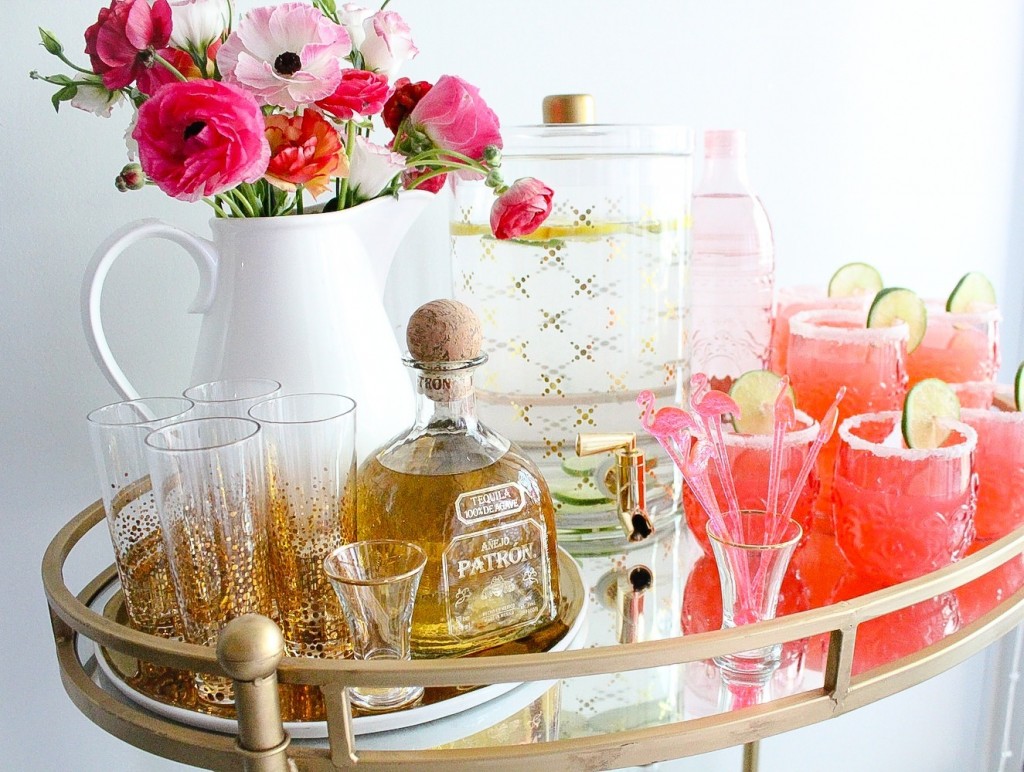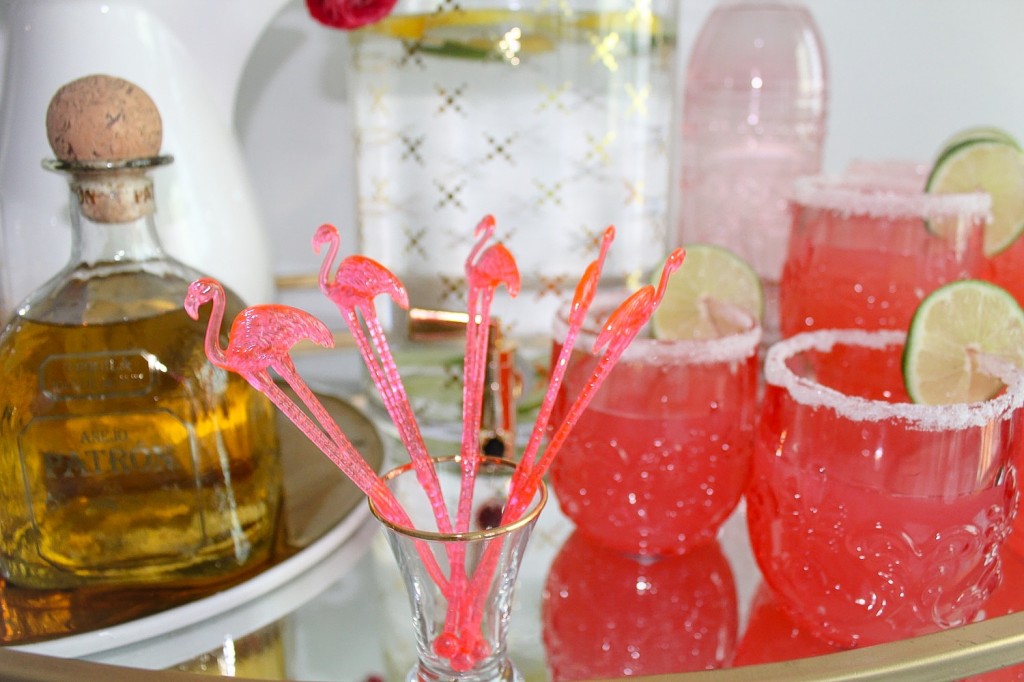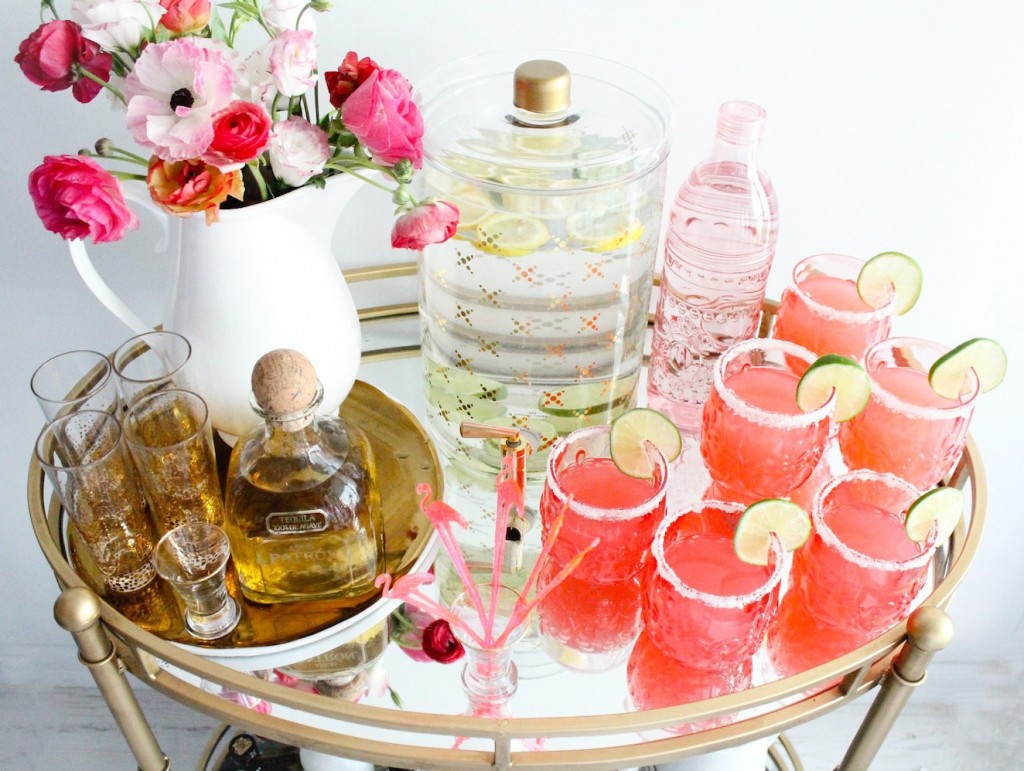 Bar Cart + Pink Glasses: Homesense
Gold Tray + Glasses: Chapters/Indigo
Water Pitcher: Target
Gold Rimmed Shot Glasses: Value Village
Flamingo Stir Sticks: BYOB Cocktail Emporium