We're Engaged!!!
This has definitely been the most exciting couple months of my life! There's been so much going on that I've been dying to share with you all, but also not enough hours in a day to be able to keep up with posting.
It all started in February when my boyfriend of 6 years (and the love of my entire life) proposed to me on my birthday weekend. I had never been to Montreal before, so he surprised me with a trip there for my Bday. On the day we arrived we were planning to head out for a night on the town and he suggested we head down to the champagne bar at the Ritz for a drink. It's one of the nicest rooms I've ever been in (pics below!). Huge white ceilings, gold accents, palms everywhere.
I had no idea that he had pre-planned the whole thing with the staff. Turns out the place had been reserved for us and I had no idea. I just thought the place wasn't busy yet. Before I knew it my boyfriend was down on one knee and I was a puddle of tears and in complete shock. The staff gave us some time alone and then came out celebrating with trays of champagne and macarons and desserts and chocolate sauce spelling out "congratulations" and roses etc. etc. It was one of the most amazing moments of my entire life. We spent the next 2 days celebrating in Montreal and sharing the news with our family and friends. I think I cried for 2 days straight. I couldn't tell people without breaking out in tears again. It was all so beautifully overwhelming in the best way possible.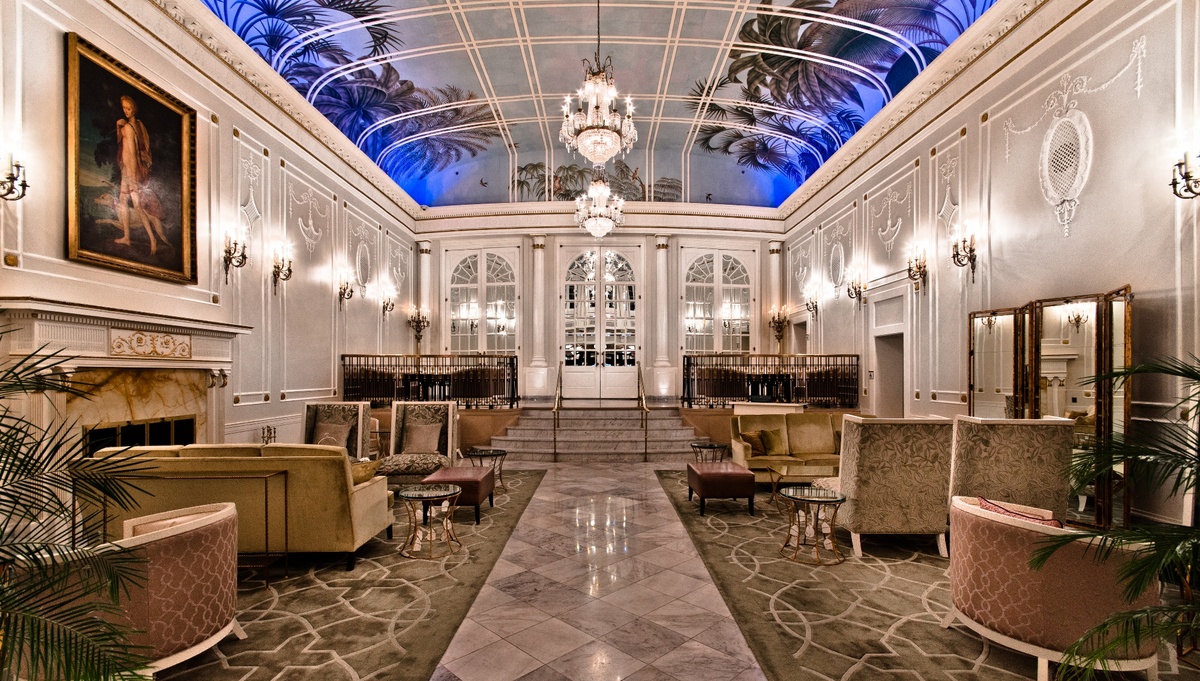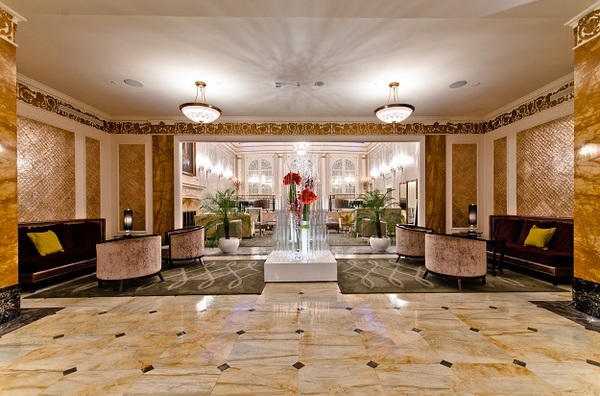 Alot has happened since then. We started wedding planning right away, picked a venue, I said yes to the dress and in between all of this I started a new job (more on all of this later).
I'm so excited to share the next year with you all and all of the wedding planning details! The last couple of months feel like such a blur, but I want to recap all of it for you.
To start, basically any time I can find an excuse to partner up with my friend Cecile Lau, I take it. We partnered up on a little mini photoshoot below featuring her beautiful calligraphy designs and my new 'bling' haha. I'm also starting to put together a vision for my wedding decor, so I incorporated that below. I'm loving the mix of rose gold accents with blush pink and greys.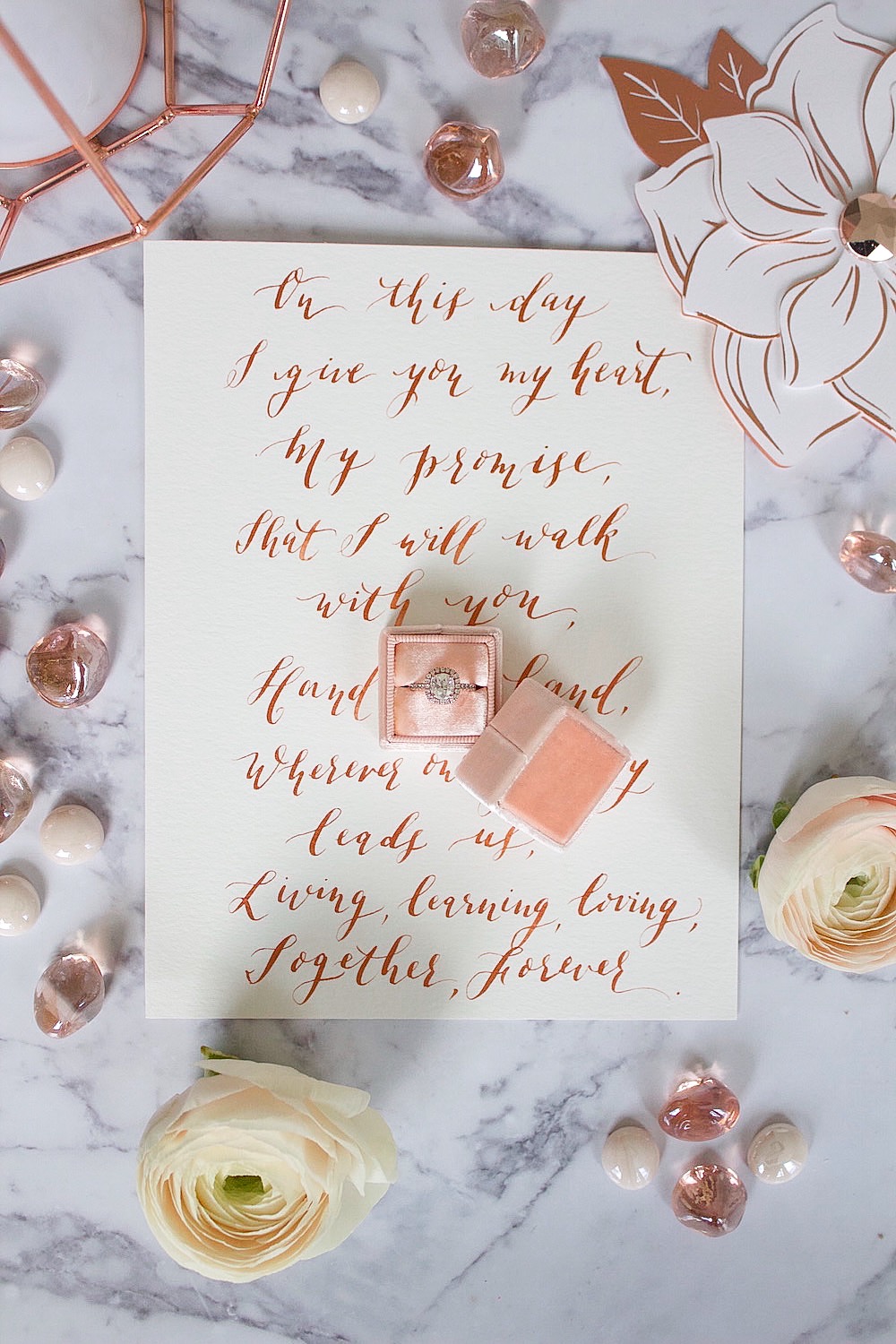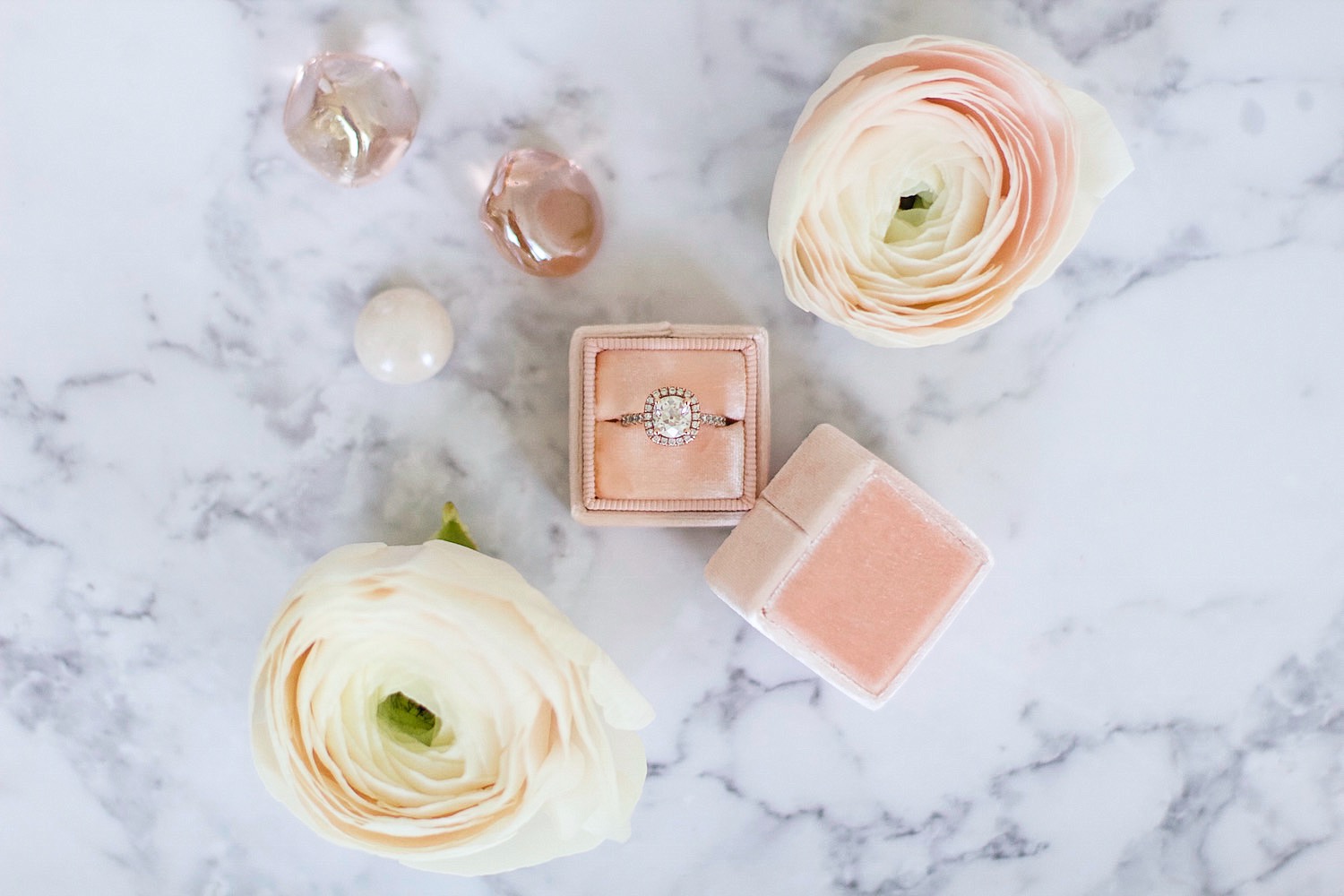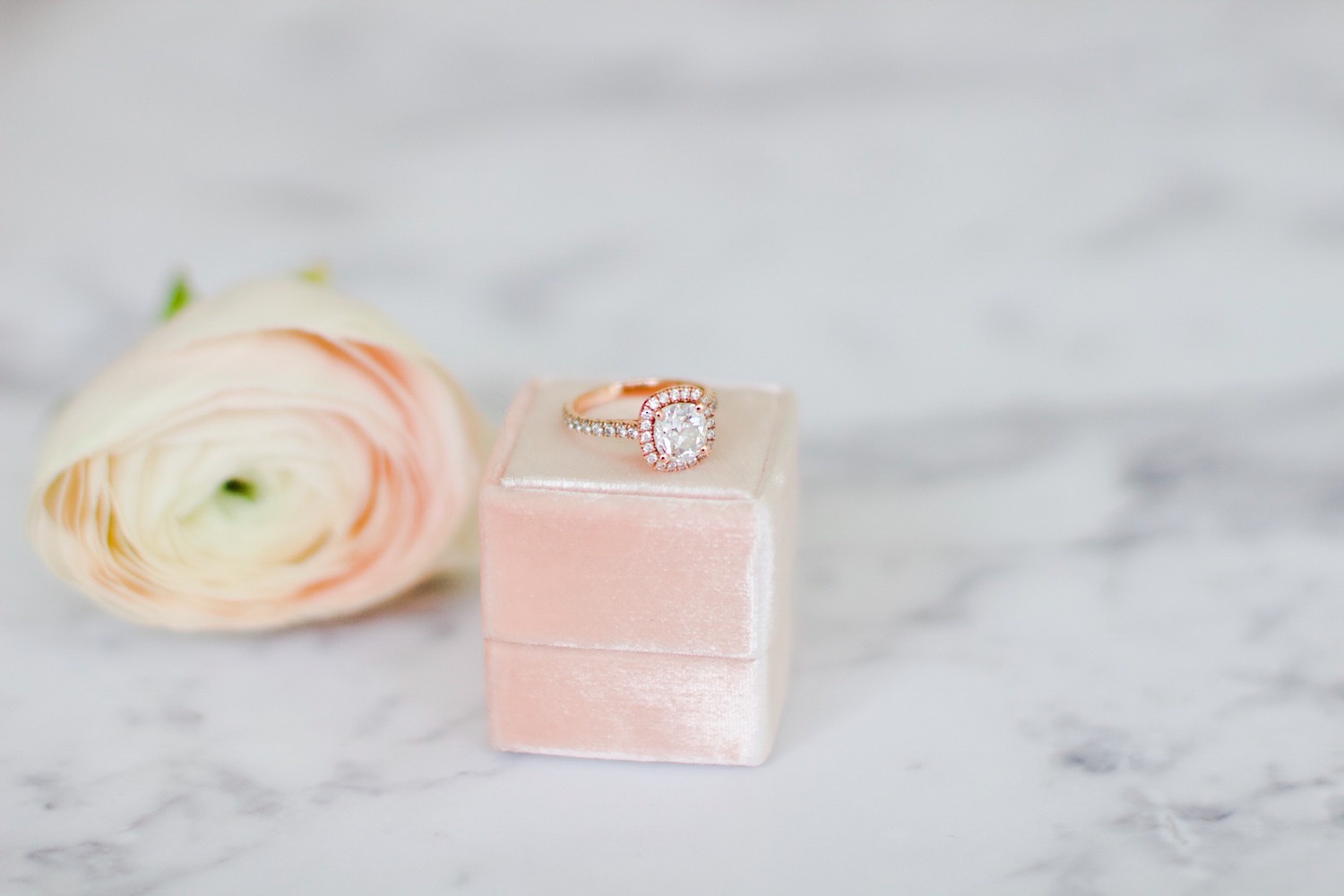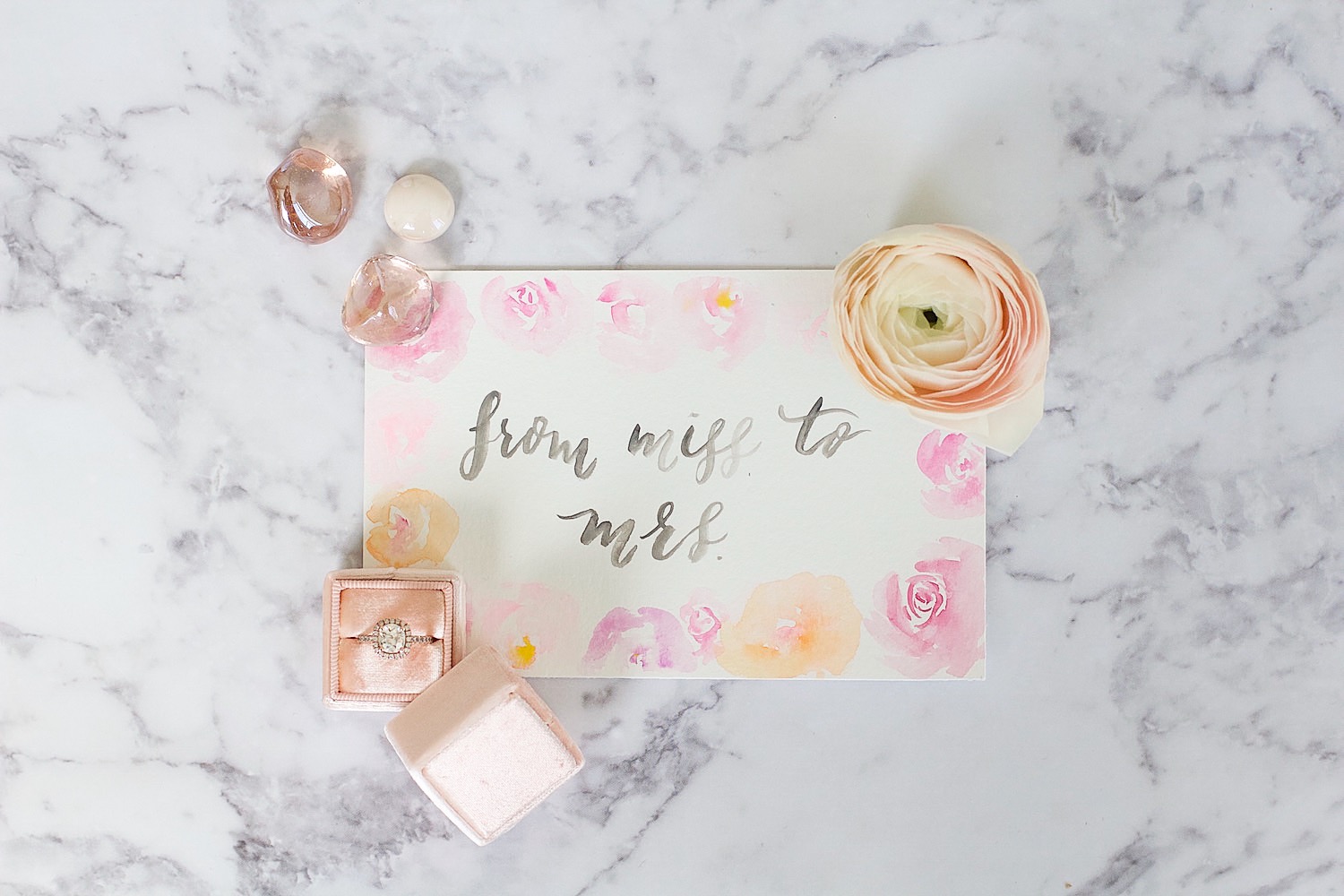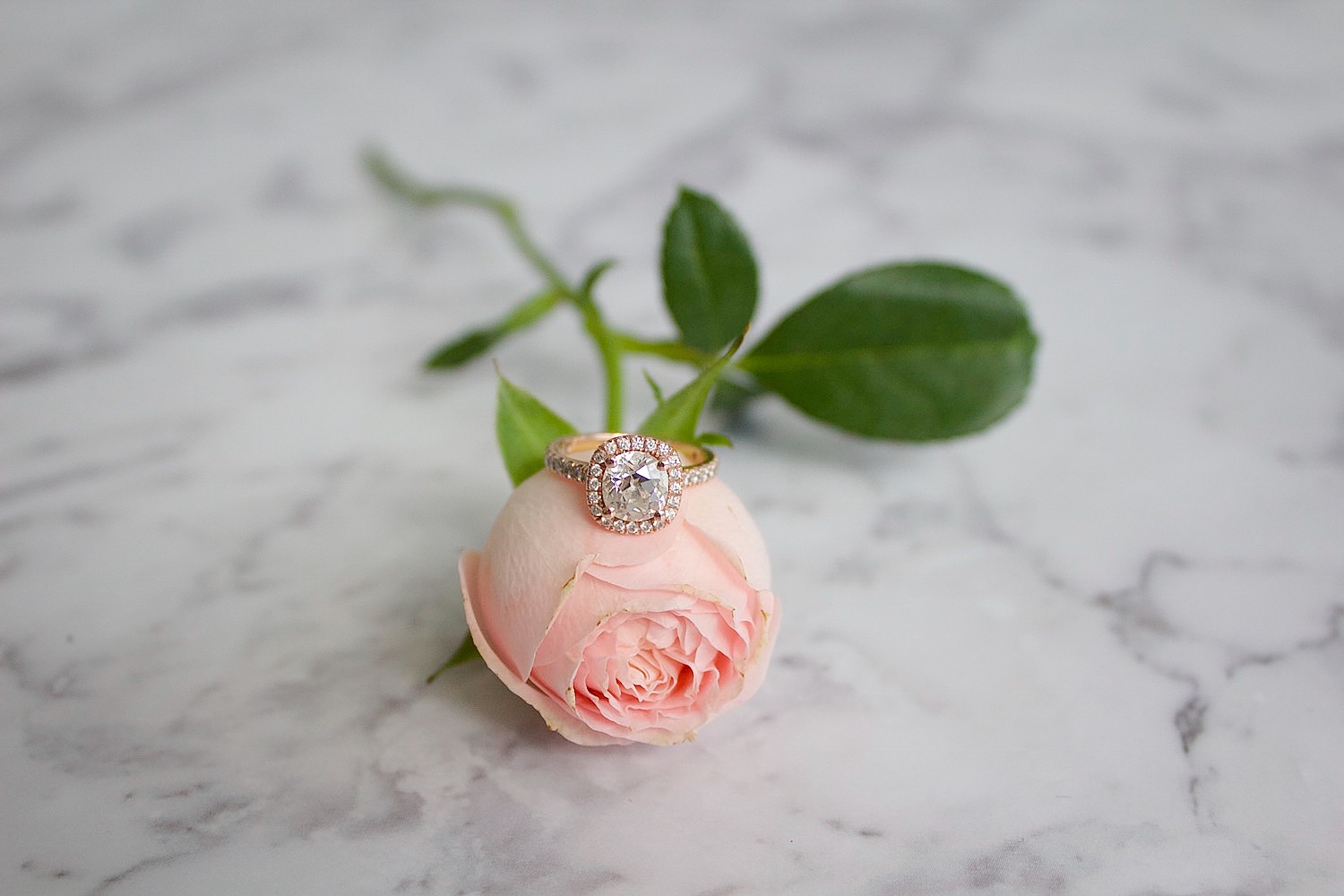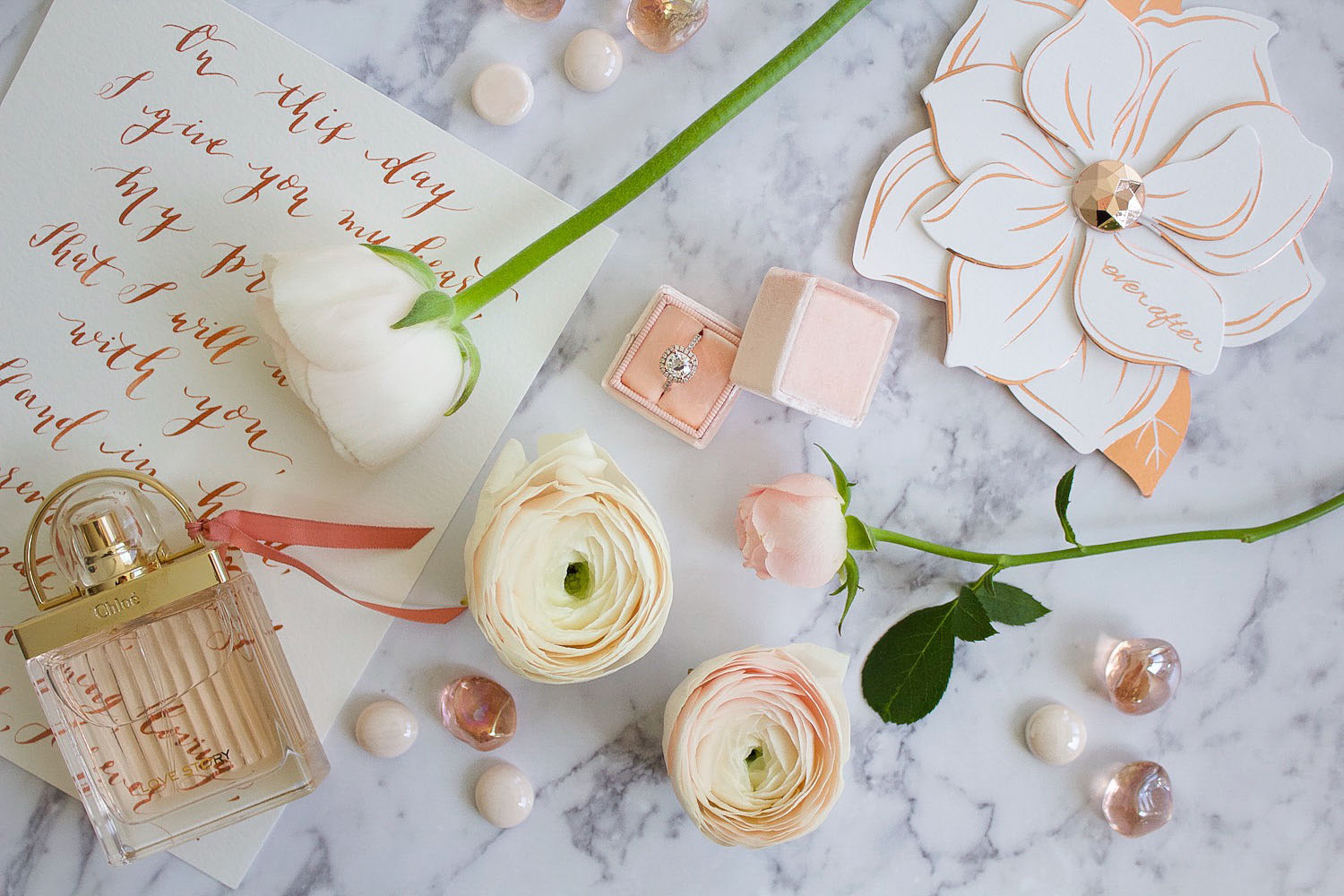 Click HERE for more details on Cecile Lau Calligraphy. Her work always amazes me and she's an absolute joy to work with!
Custom rose gold ring design by my fiance & Studio 1098.