The Best Halloween Beauty Finds
Halloween will always be one of the best times of the year for beauty. It's a time when you can play around with your look and anything goes. You can wing your eyeliner extra far, apply an even darker lip, load up on the glitter and apply sky high lashes in a bold colour and noone will question it.
Will you be experimenting with your look this Halloween? I'd love to hear what you have planned. To help in the process, I've put together my favourite beauty finds for this Halloween. Check them out below.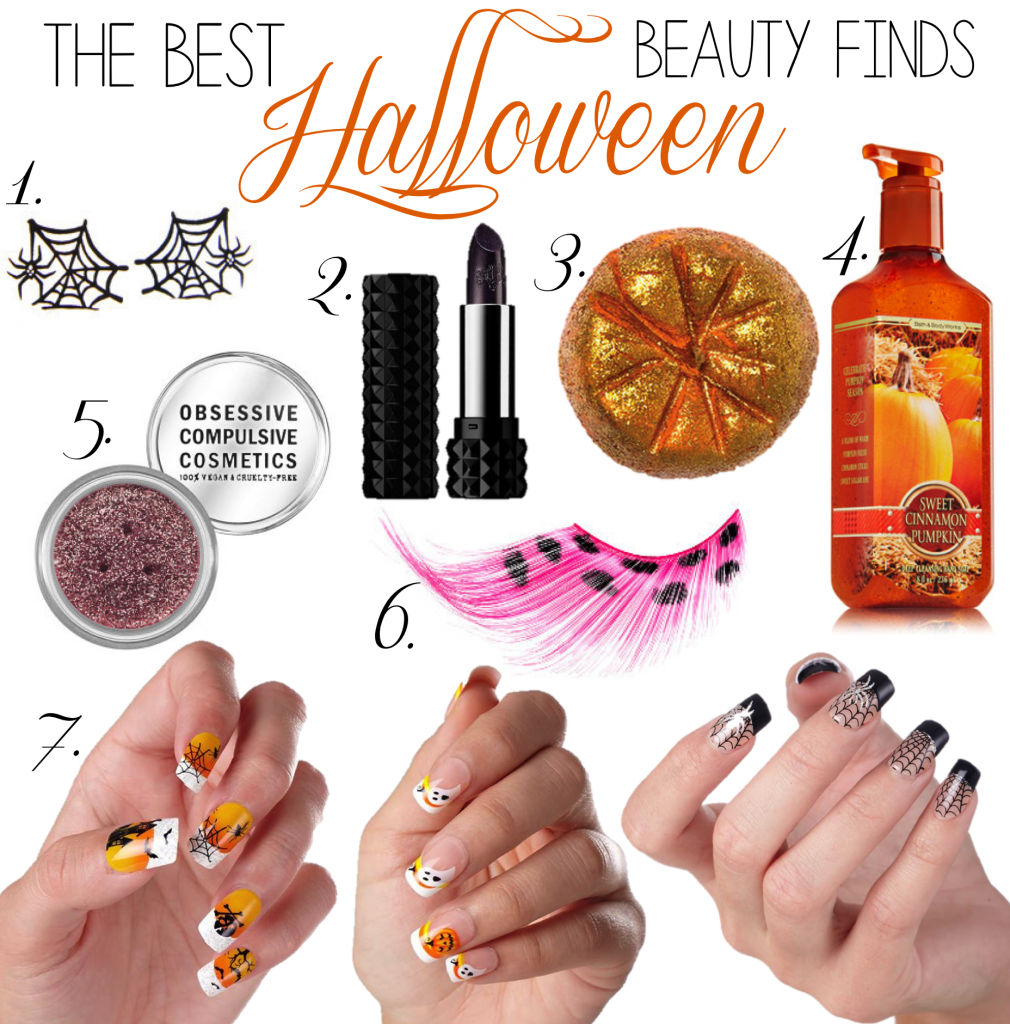 1. Paper Self Store Small Spider Lashes
2. Kat Von D Studded Kiss Lipstick in Shimmer Navy
3. LUSH Cosmetics Sparkly Pumpkin Bubble Bar
4. Bath and Body Works Sweet Cinnamon Pumpkin Hand Soap
5. Obsessive Compulsive Cosmetics Glitters
6. Make Up For Ever Pink Eyelashes
7. imPRESS Nail Stickers (Walmart)
Tags: halloween, halloween beauty, halloween makeup, makeup