Test Drive: The Cutest Pink Electric Shaver
If you saw my post about a month or two ago, you know that I've been testing out the new Philips SatinShave Prestige Wet & Dry Electric Shaver. I was a little skeptical at first, because I've never used an electric shaver before. But, it's so stinkin' cute I was willing to give it a spin.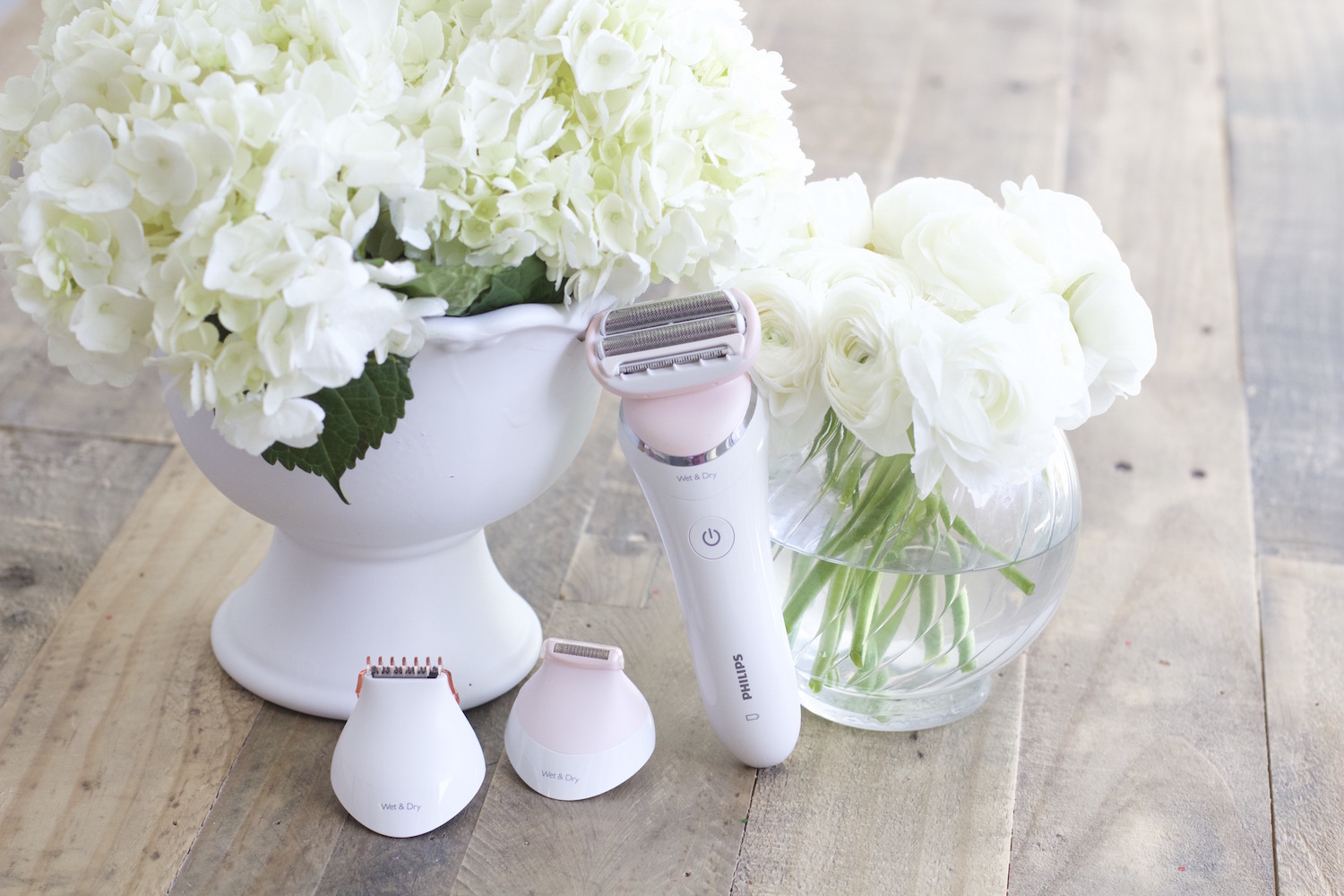 I have to admit, I absolutely love it! Here are my top reasons why:
CONVENIENT TO USE:
I like the fact that I can take it anywhere with me and I don't need water or shaving cream to use it. When I use it on my dry skin it leaves no irritation. This gives me the freedom to do my shaving wherever/whenever I want. Have you ever had that embarrassing moment when you shave in your shower or using the light in your bathroom and the second you get outside in the natural light you notice all of the spots you missed shaving? I hate that! I like that I can now shave right next to a window near natural light to ensure I'm not missing any spots. Also, maneuvering around your ankle or knee is a breeze. I always get nervous with a real razor when I'm shaving around those delicate areas. I've nicked myself so many times. I like that this electric shaver is designed to not cut or irritate your skin. Major bonus! The shaver features soft-touch comfort cusions, rounded pearl tip trimmers and safety bars to protect the skin from irritation. The slim "S" shape design handle also allows for maximum control and precise movements.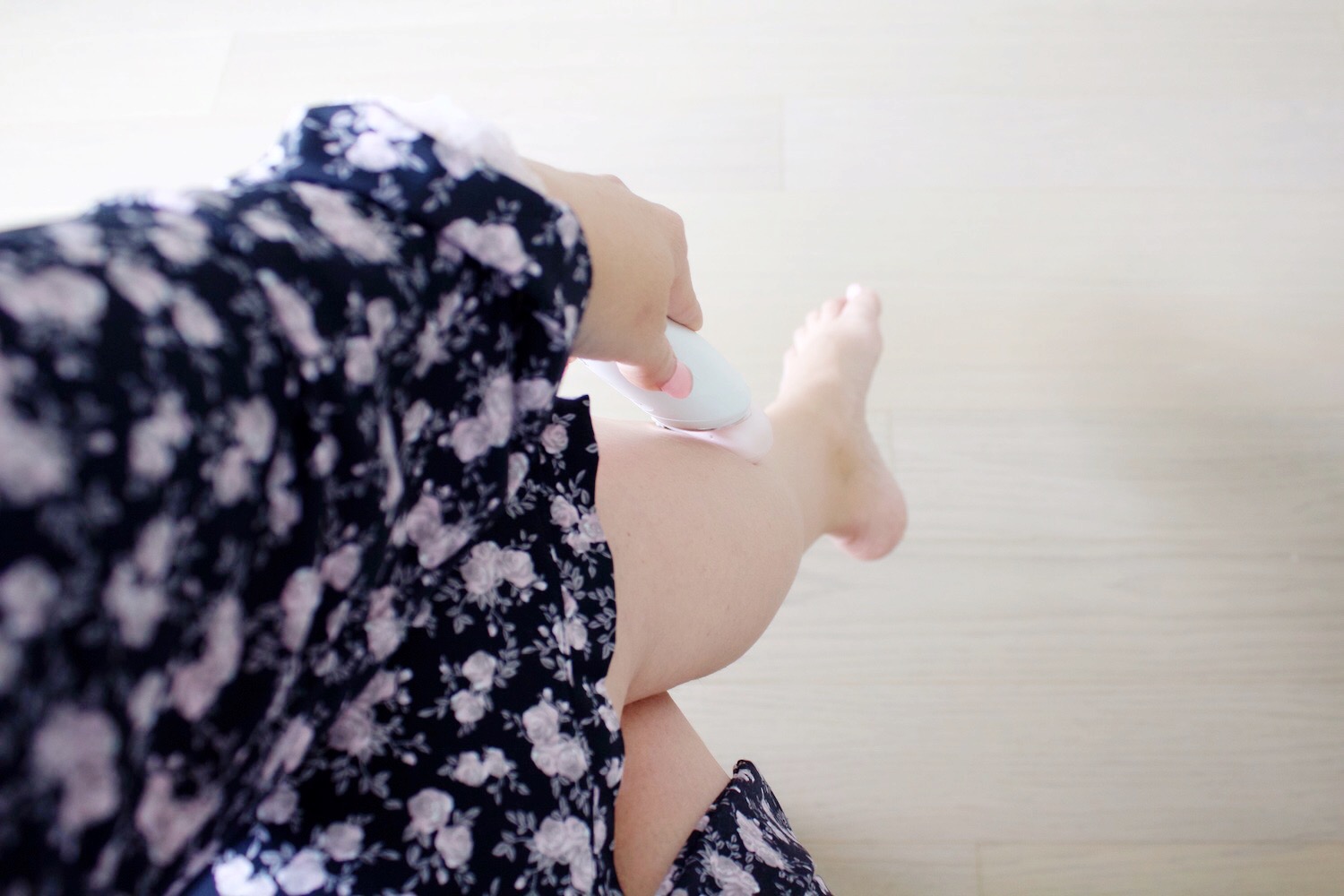 PRETTY DESIGN:
I love that the shaver is so pretty it can be displayed on my vanity at all times and it looks so cute. I also love the little pink details. The shaver comes with a waterproof bag, bikini trimmer head, comb, efficiency cap, travel cap, charger and a holder.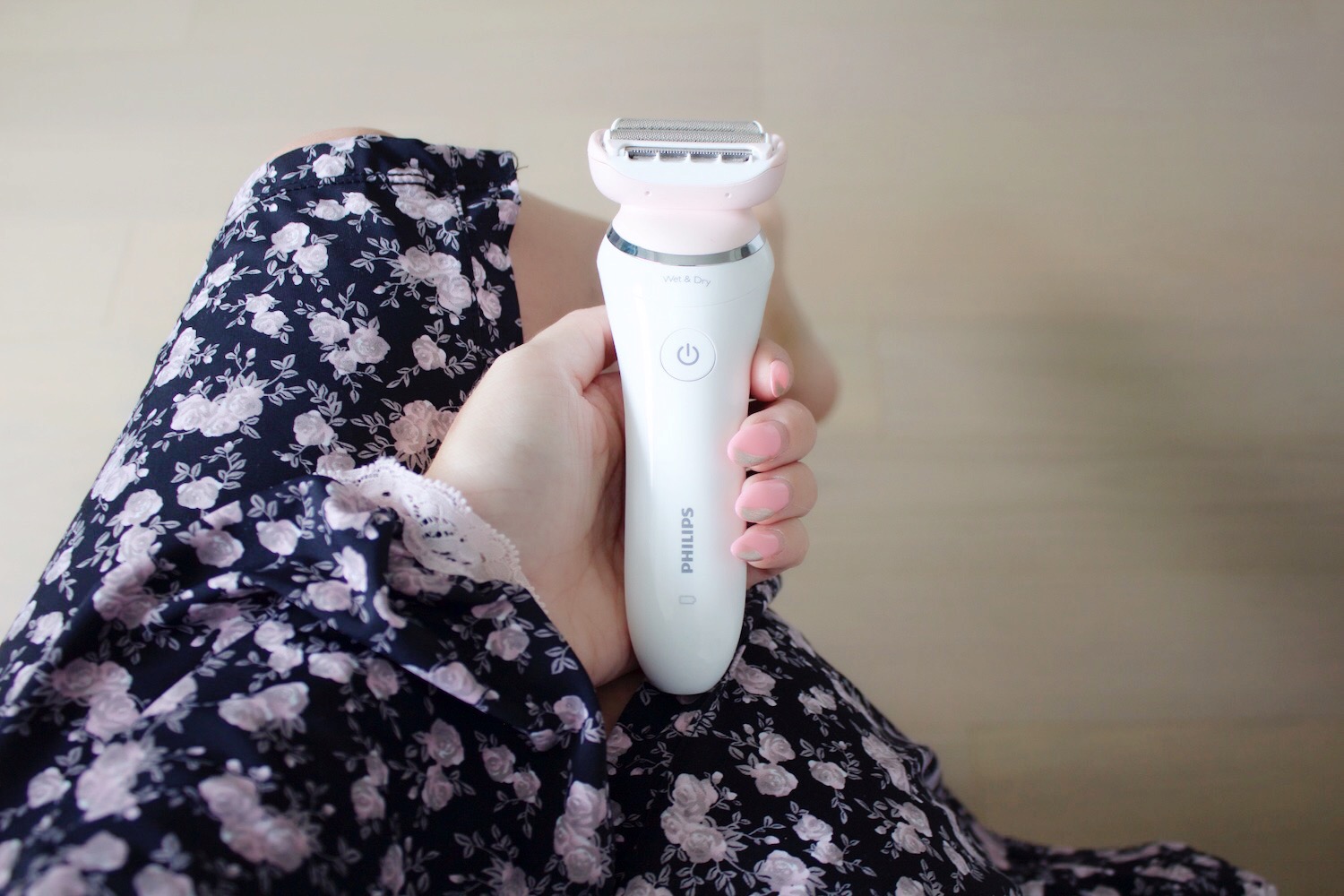 COST SAVINGS:
If you haven't noticed, razors are REALLY expensive! I like the idea that I can use this shaver over and over again without having to spend a fortune on disposables and razor replacements. For a one time payment of under $100 ($89.99 at Shoppers Drug Mart), I'll have this shaver for a very very long time.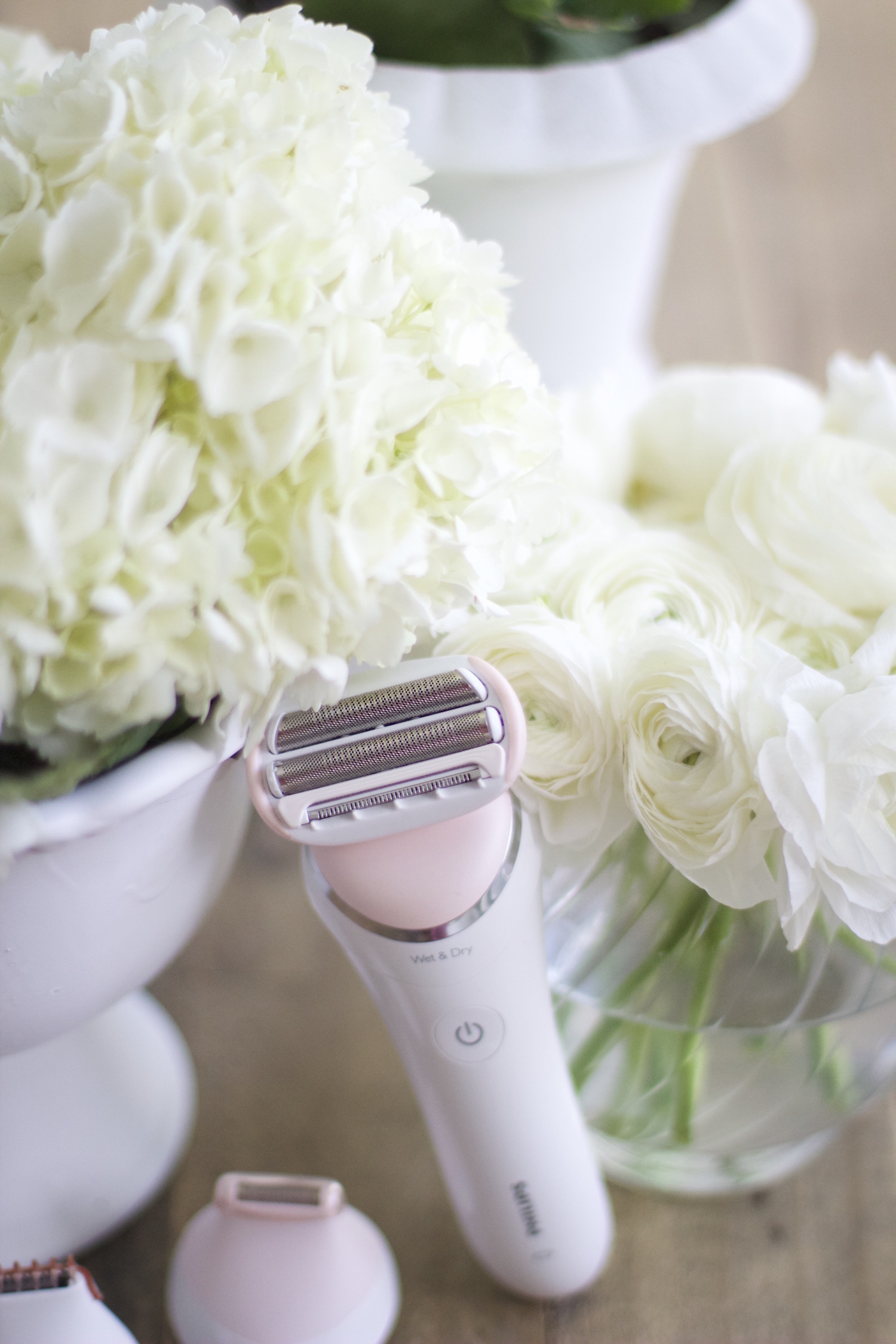 OVERALL: Overall I would recommend this shaver to anyone annoyed with how expensive razors are or anyone who hates razor burn. I've tested it out for a few months now and I've read so many positive reviews online. I'm definitely not the only one who's in love with this product.
Are the results as smooth as a regular razor? Not exactly. I'd say it's about 98%. That ultra smooth feeling you get with a razor stems from the fact that they basically take off a layer of skin and that's where that super smooth feeling comes from. It can be very drying and irritating for your skin. But, if you use the electric shaver and come at the hair from a variety of angles you'll get a really close shave. I also like using some hair conditioner in replace of shaving cream because it allows for a closer shave and I find it more moisturizing. My favourite part of this electric shaver is definitely being able to shave on my way out the door on dry skin when I'm in a rush. No more razor burn and no more missed spots!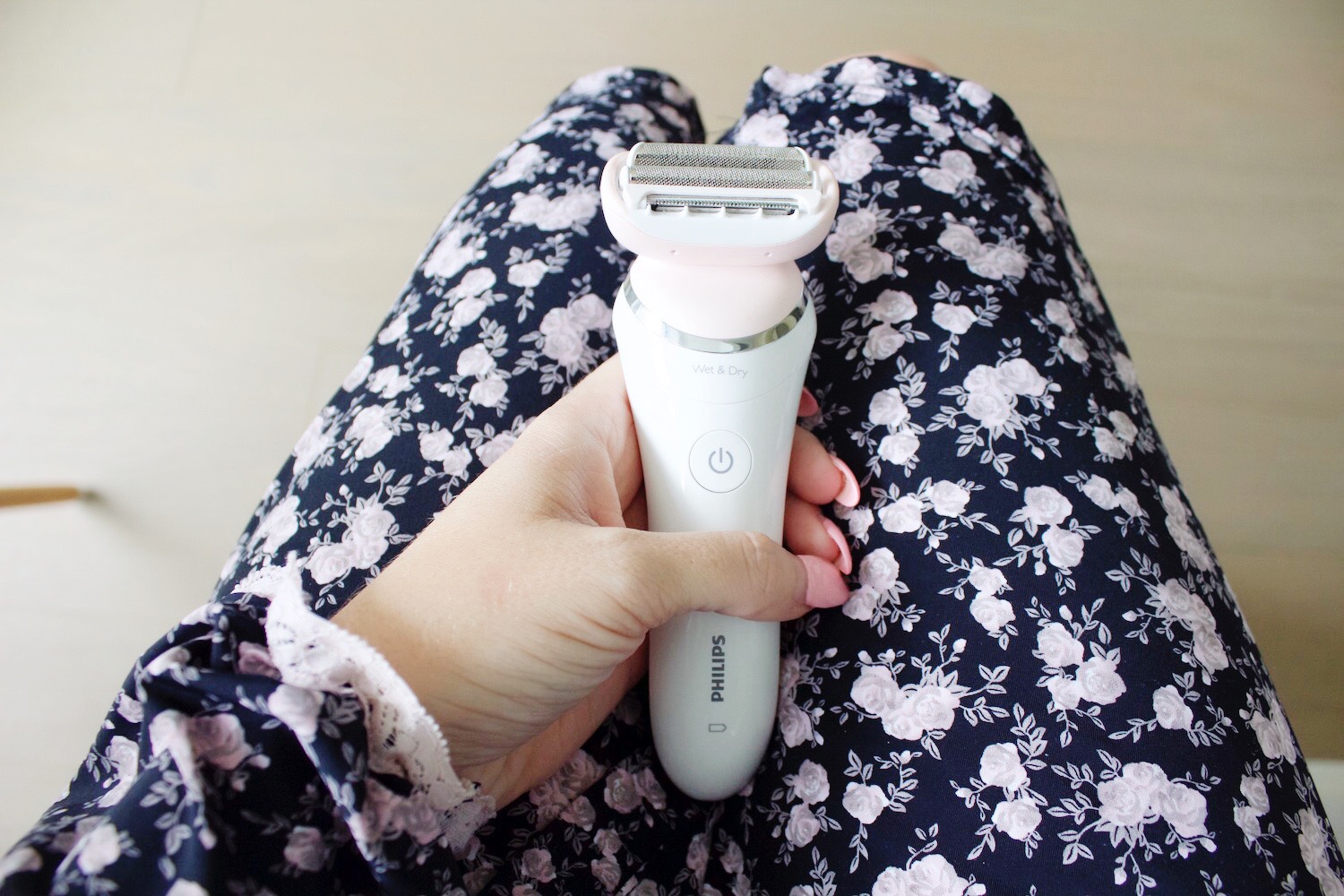 Special thanks to Philips for sponsoring this post. All thoughts and opinions are my own.