When I decided to host  my 2nd Annual Peony Party, I instantly began the hunt for the perfect dress. I happened to walk past M for Mendocino a few weeks before the event and this dress caught my eye. When I got closer I realized that it was in fact peonies on this dress! I couldn't get over how perfect it was for the event. I loved wearing it on the event day and I knew it was too pretty to not feature in an outfit post as well. I also wore it to a wedding last weekend and received alot of compliments on it. I love how it pairs with my favourite hot pink suede shoes!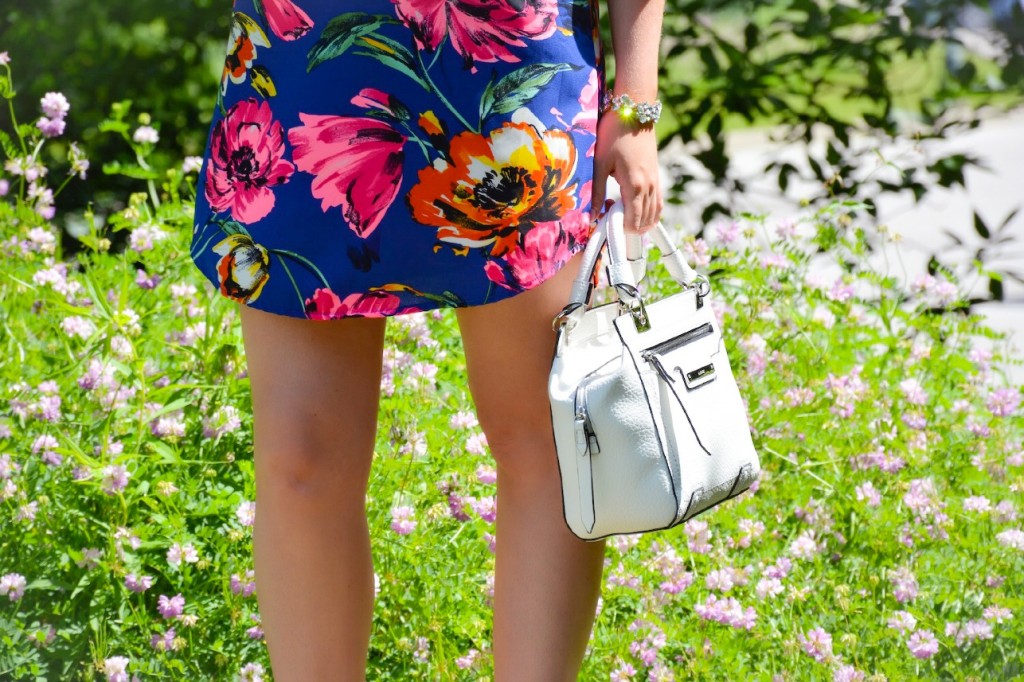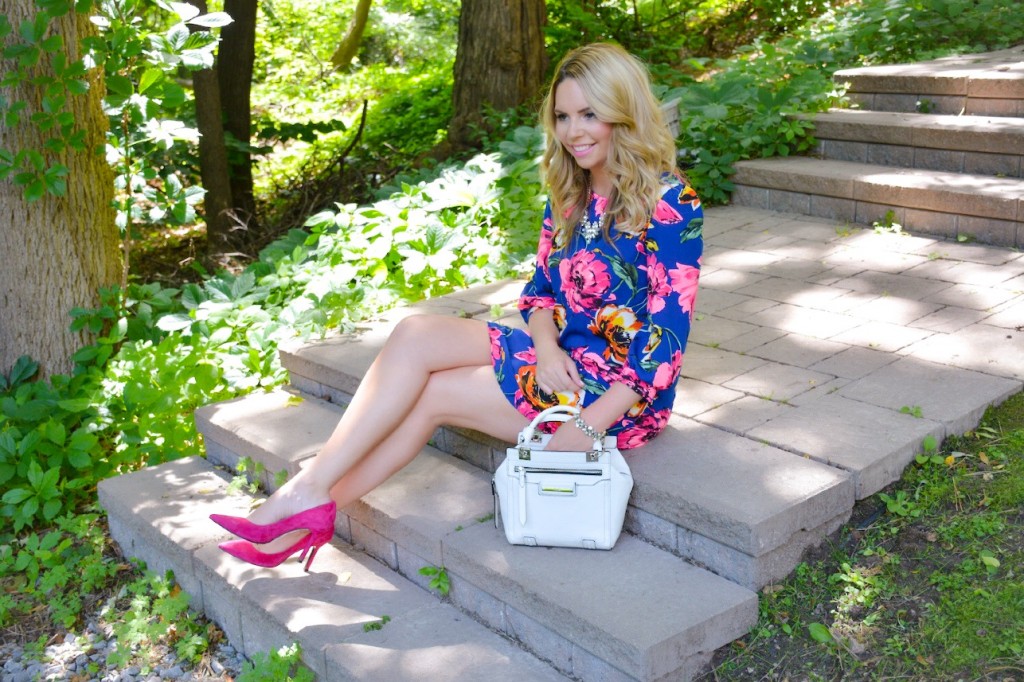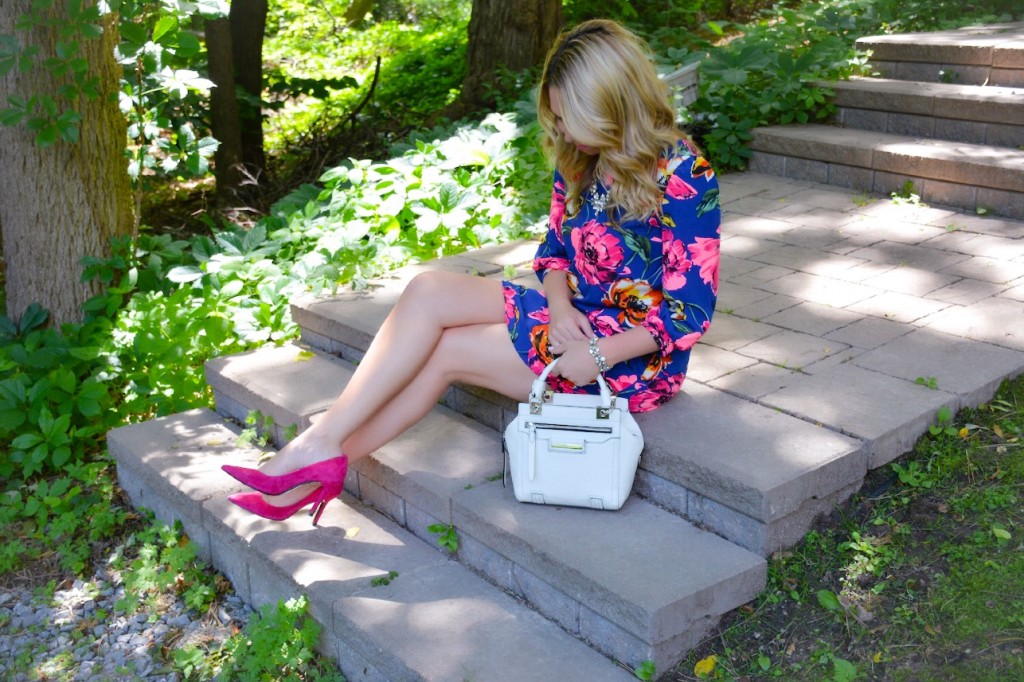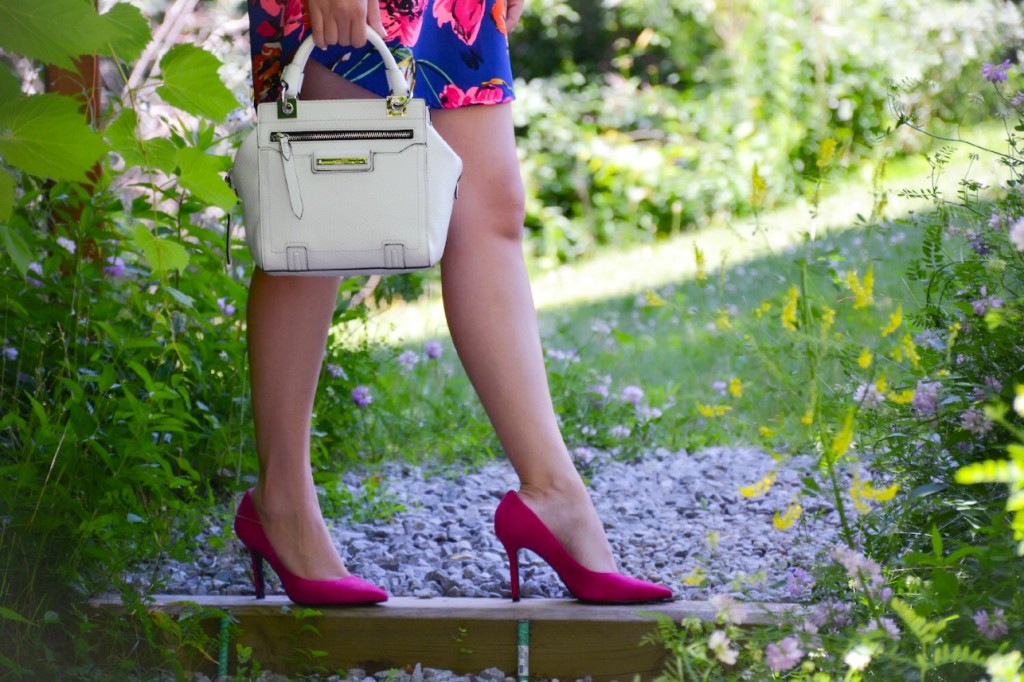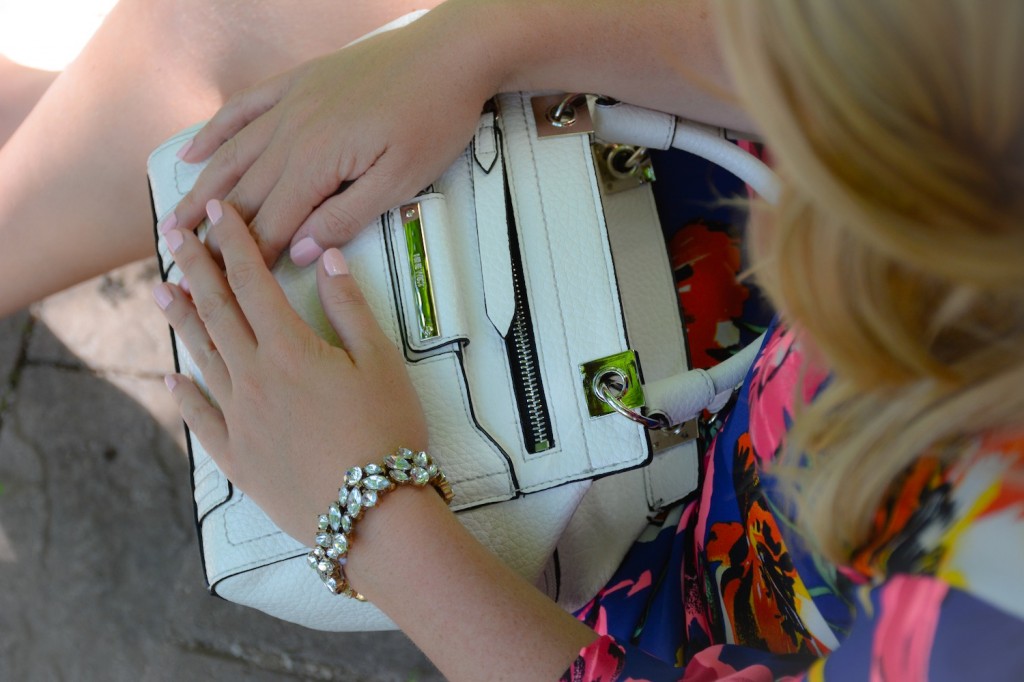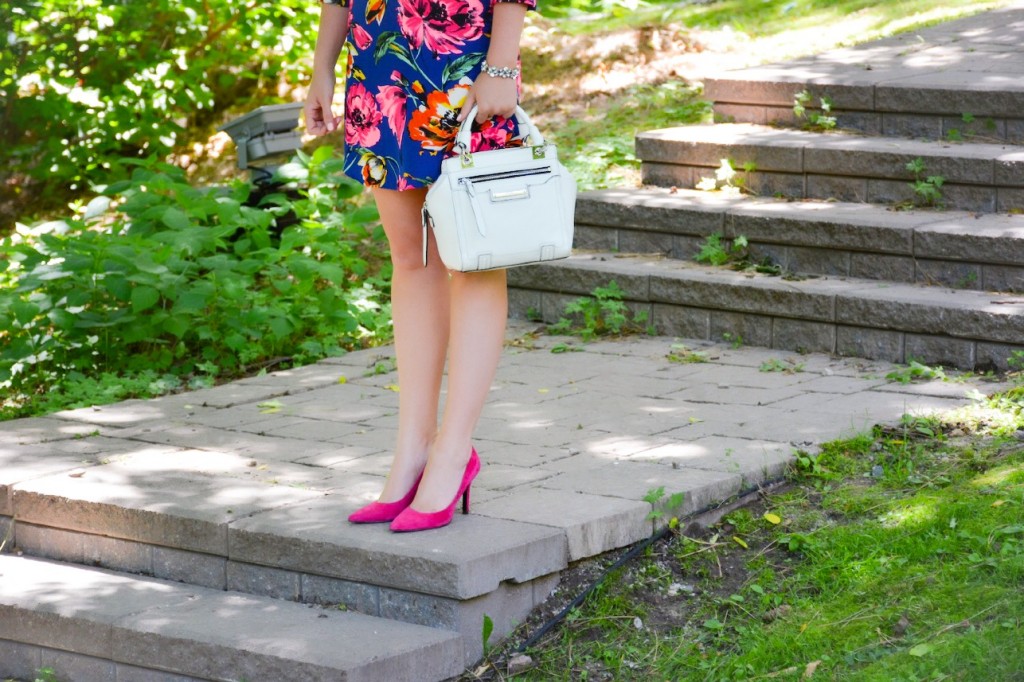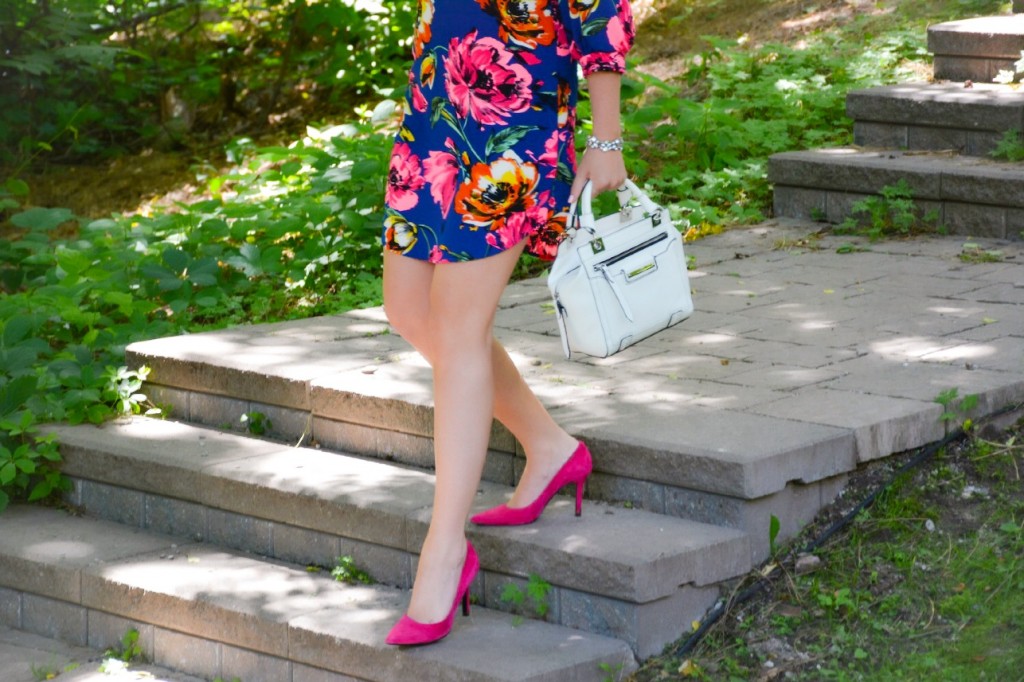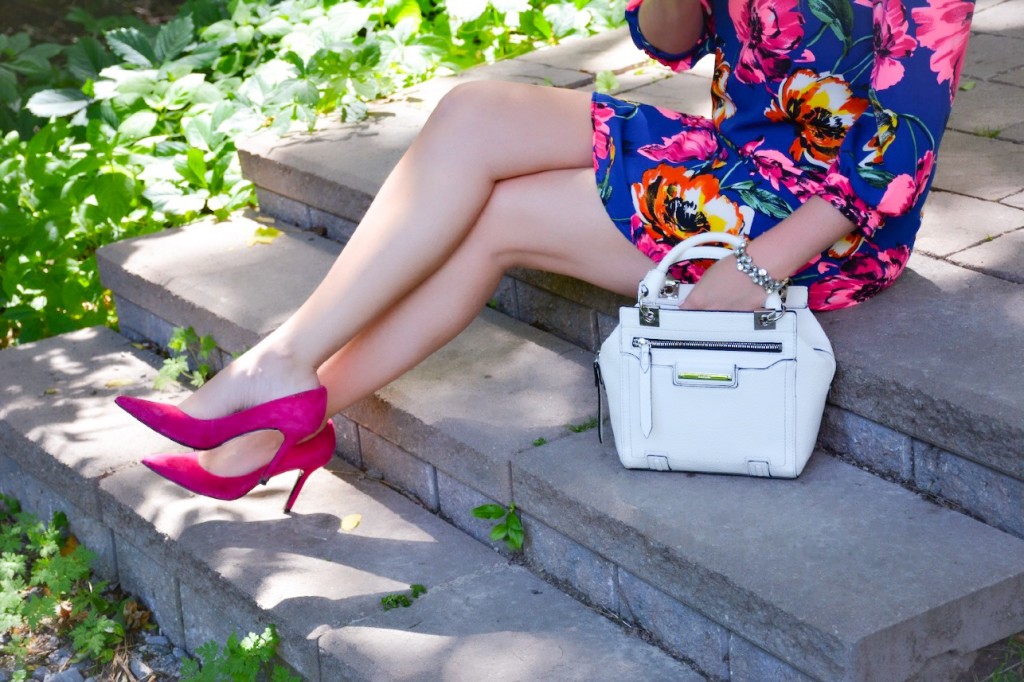 Peony Dress: M For Mendocino    |    Shoes: Nine West    |    Bracelet: CherryPick    |    Handbag: Nine West    |    Necklace: Club Monaco (Old. Similar)
Photos by Jasmeet Mudhar.
Spring is here and that means shower season is upon us. Whether heading to a wedding shower or baby shower or plans that involve getting dressed up on a Sunday, the below outfit is my inspiration.
I'm loving this look because it gives me three different options for three separate occasions. It may look like a dress in the pictures below, but is actually a skirt and top. They can be paired together or I can wear just the top with a pink or navy skirt. Or the skirt paired with a plain pink or navy top. So many options to choose from!
Check out the details below.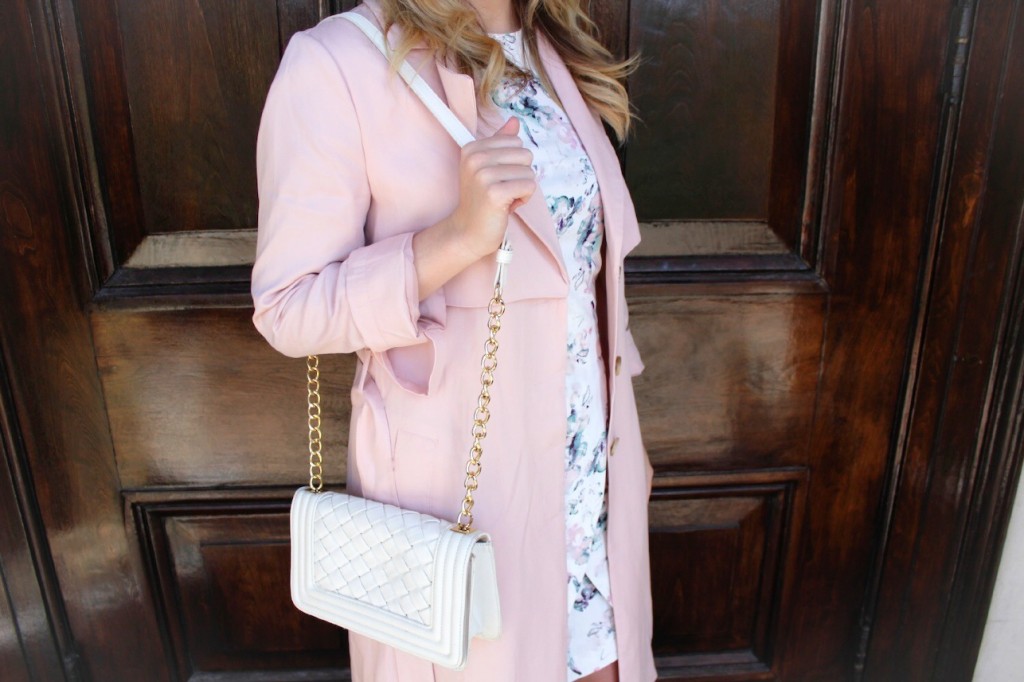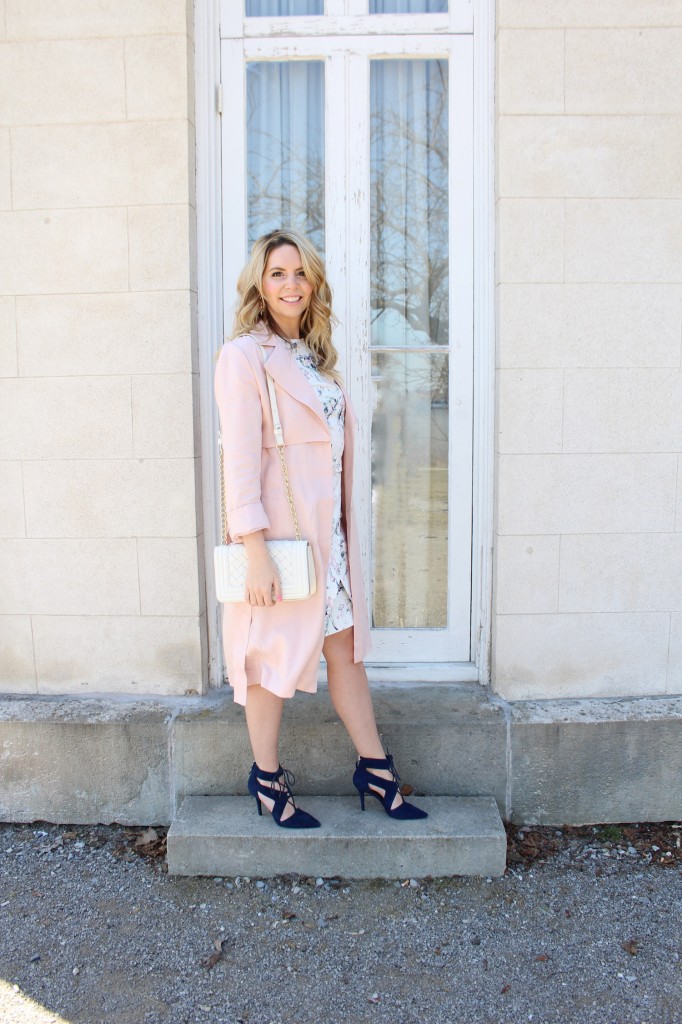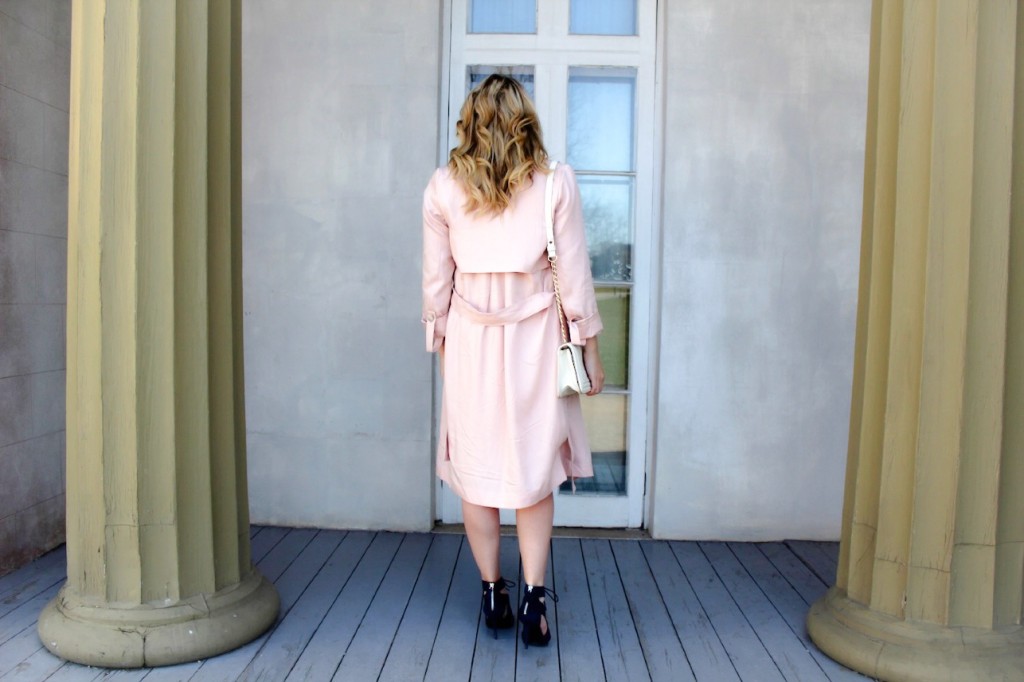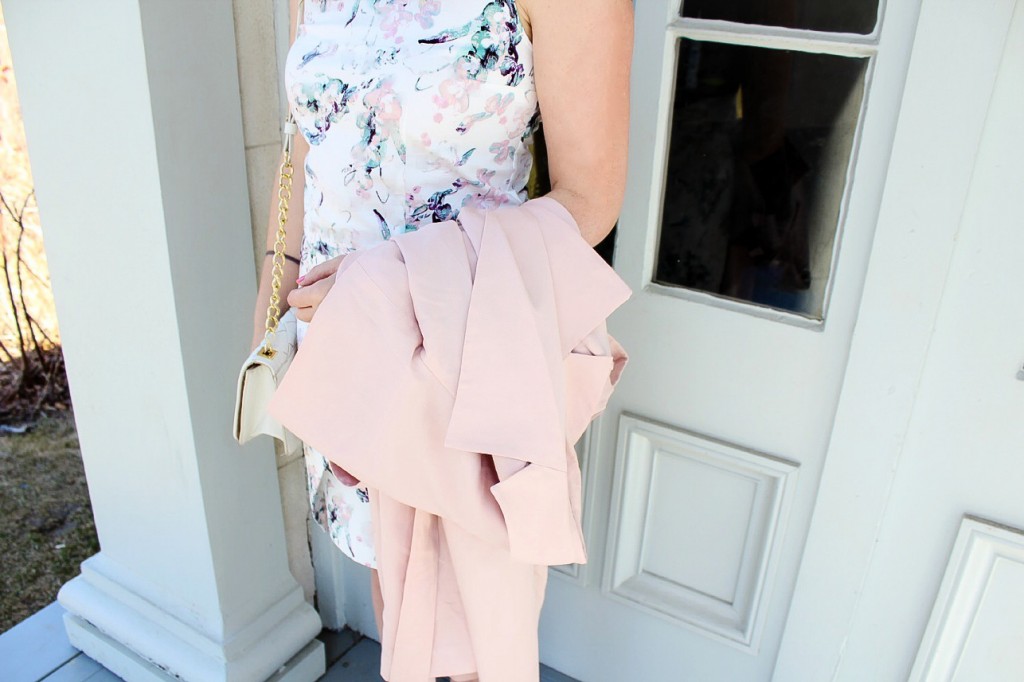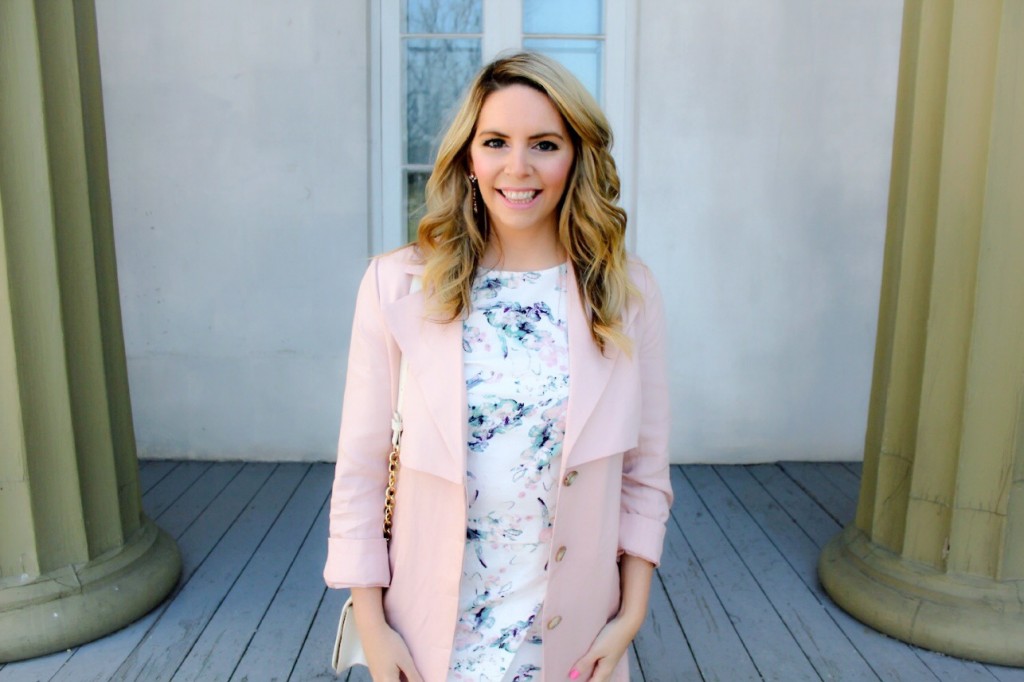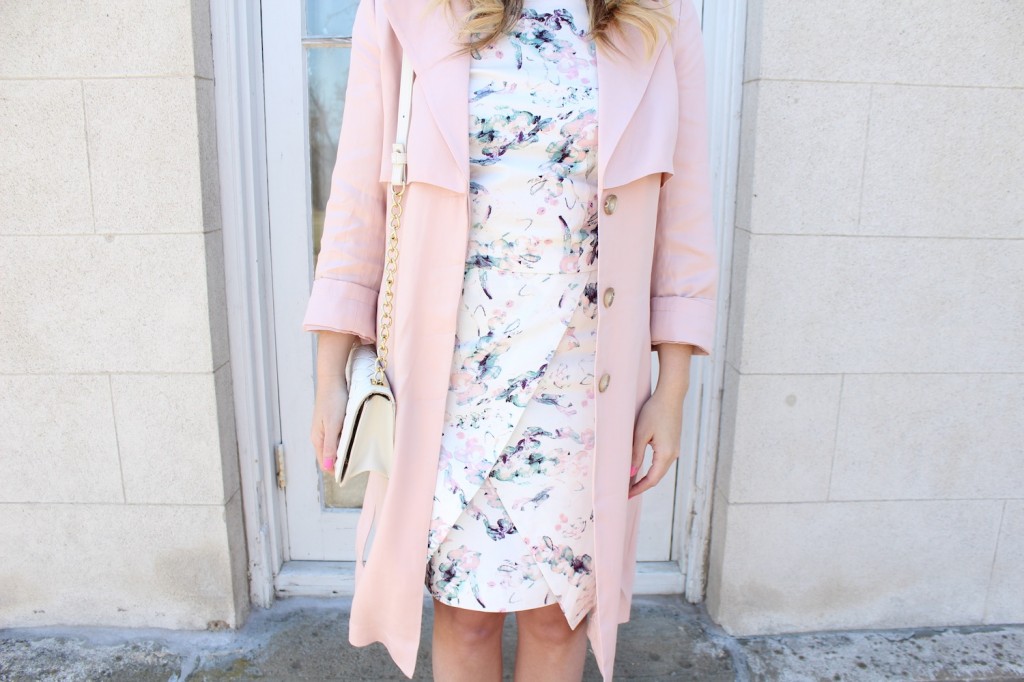 Skirt: RW&CO Top : RW&CO Coat: RW&CO Shoes: Nine West Purse: Forever 21 (similar)