Spring is here and that means shower season is upon us. Whether heading to a wedding shower or baby shower or plans that involve getting dressed up on a Sunday, the below outfit is my inspiration.
I'm loving this look because it gives me three different options for three separate occasions. It may look like a dress in the pictures below, but is actually a skirt and top. They can be paired together or I can wear just the top with a pink or navy skirt. Or the skirt paired with a plain pink or navy top. So many options to choose from!
Check out the details below.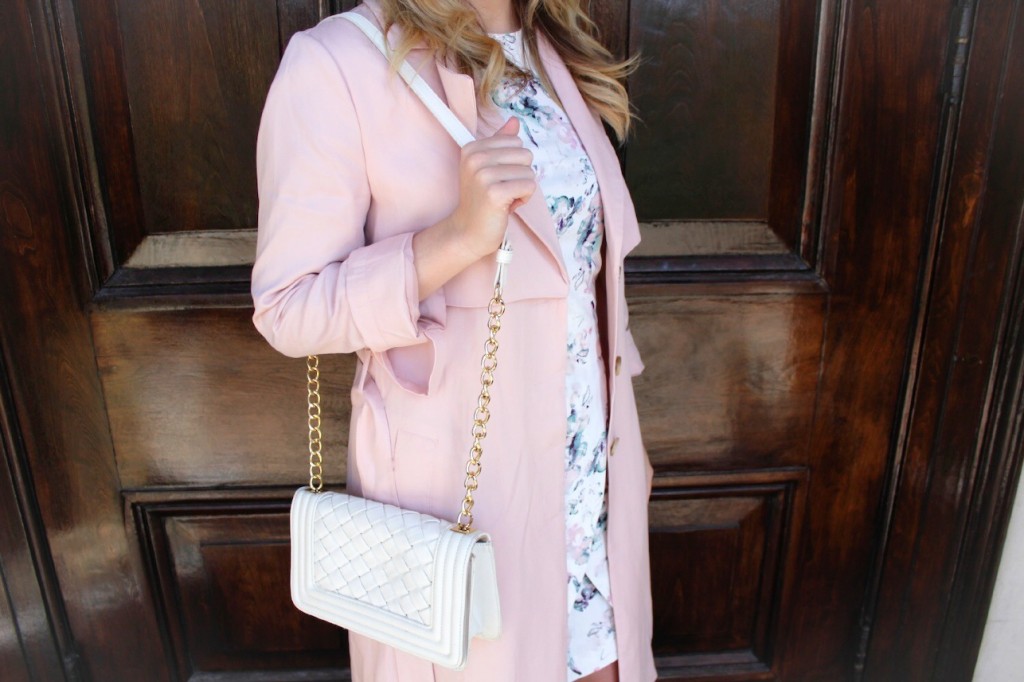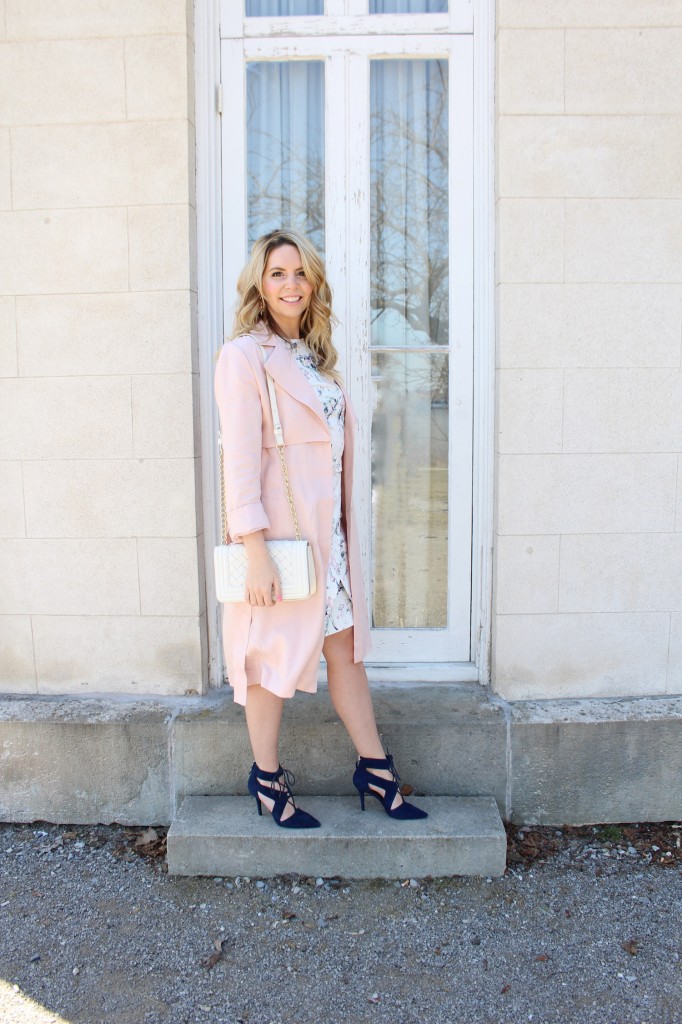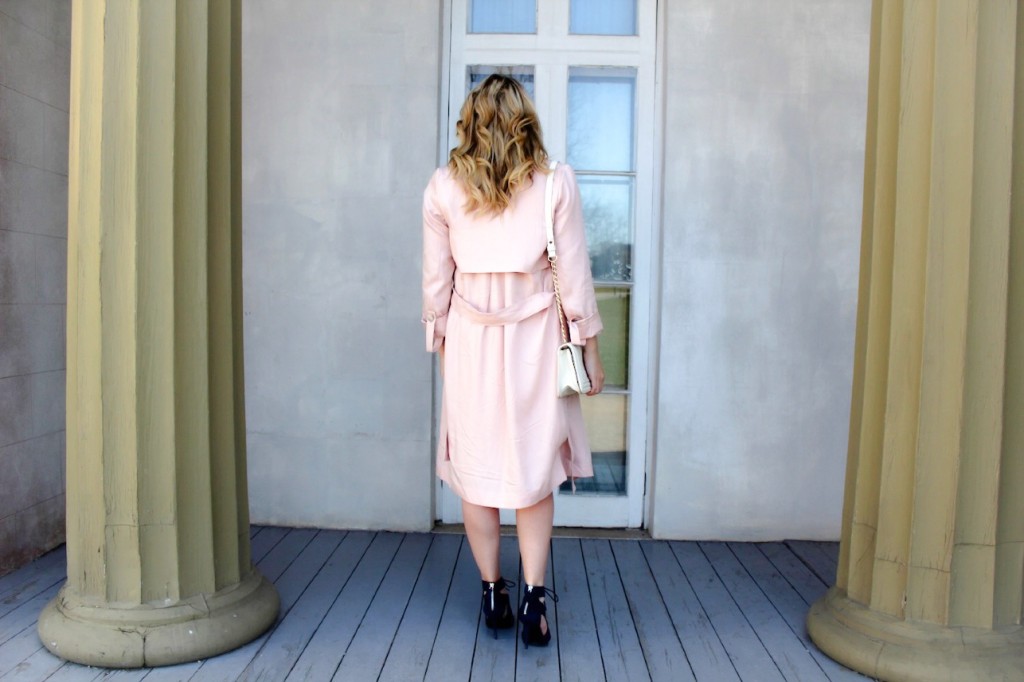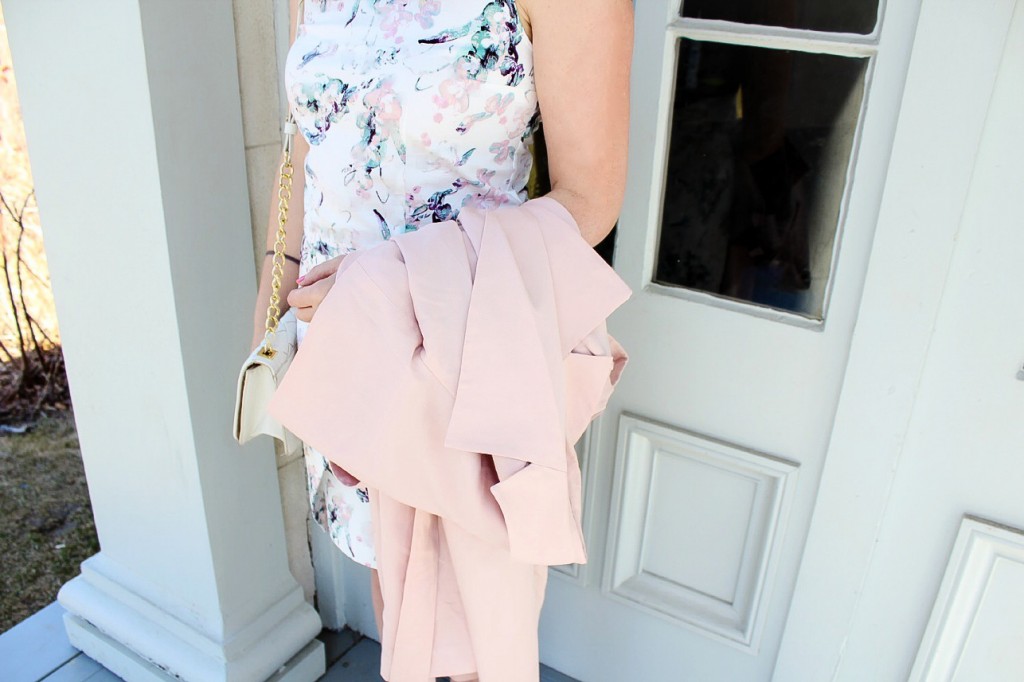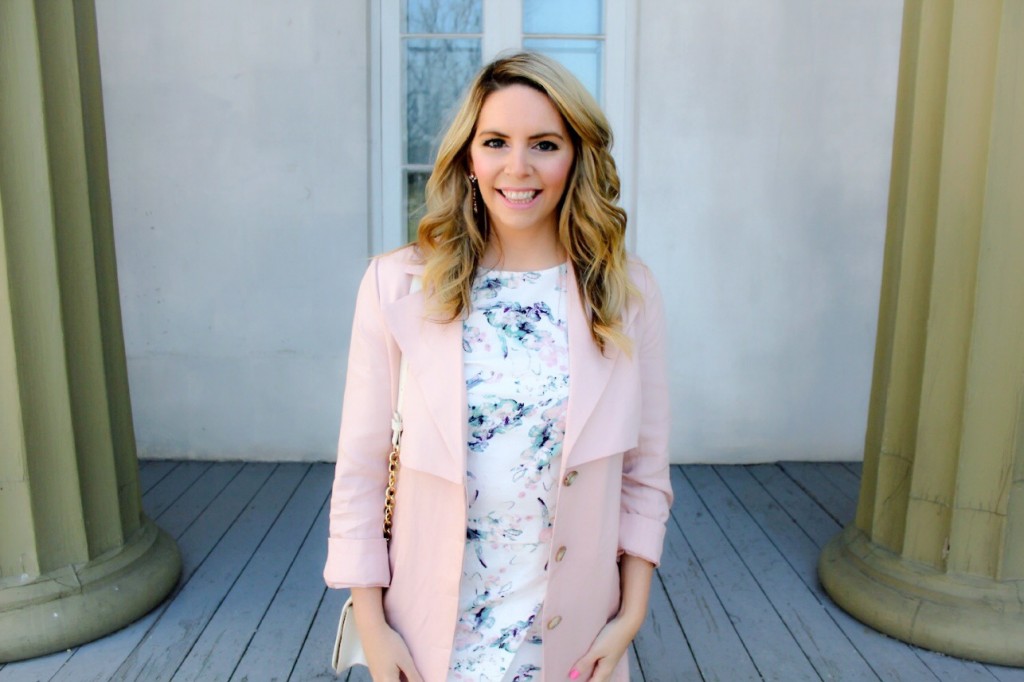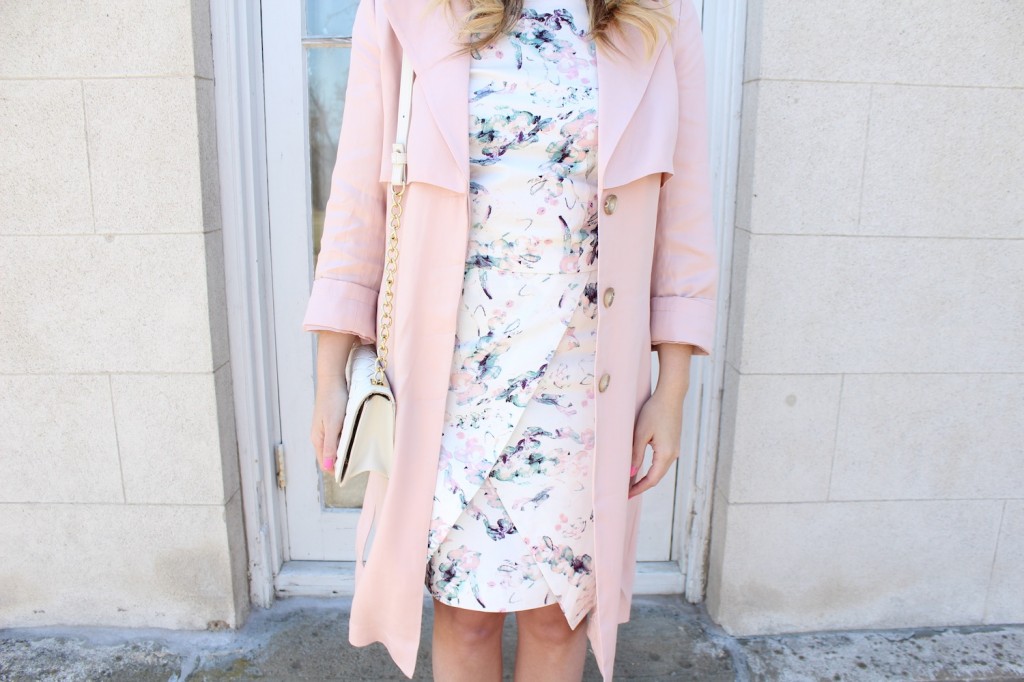 Skirt: RW&CO Top : RW&CO Coat: RW&CO Shoes: Nine West Purse: Forever 21 (similar)