Next to Christmas, fall is my favourite time for decorating. The combination of Halloween and Thanksgiving make for so many options when it comes to decor. You can stick with the classics, orange pumpkins and leaves, or you can find ways to mix things up. Since orange and brown don't really match with my decor, I opted for creating my own colours through a pumpkin DIY project to more closely compliment my home.
Check out the DIY below for creating a festive table setting and colouring pumpkins.
Do you have any special plans for this Thanksgiving weekend? I hope this post can help inspire your own fall decor ideas.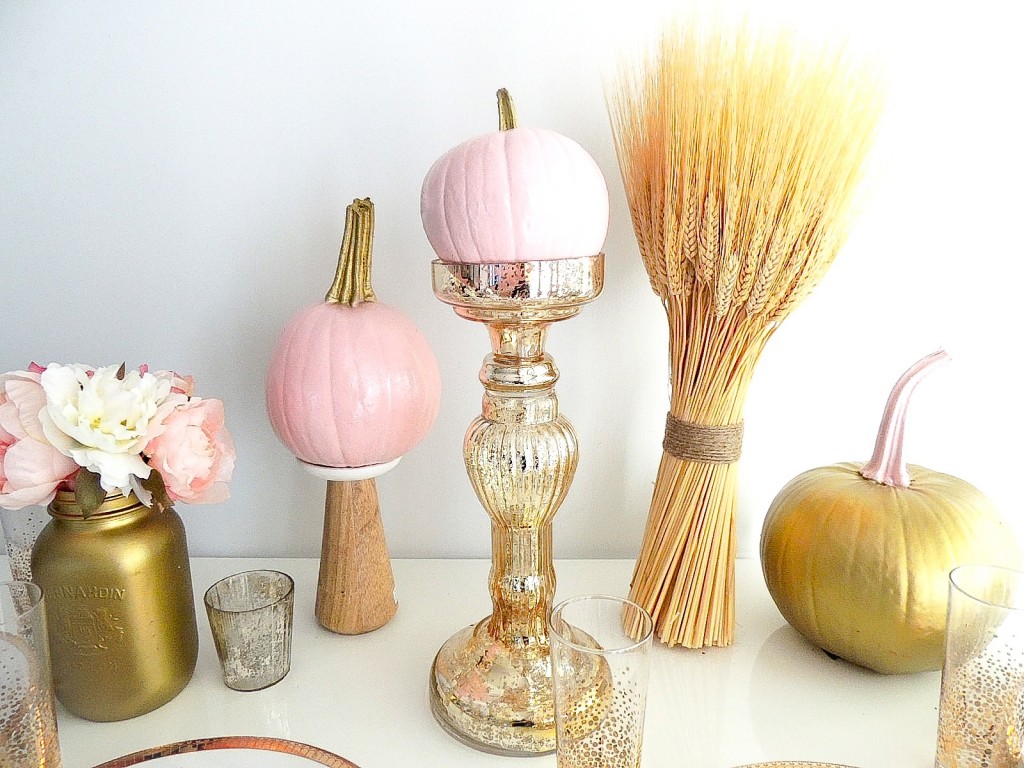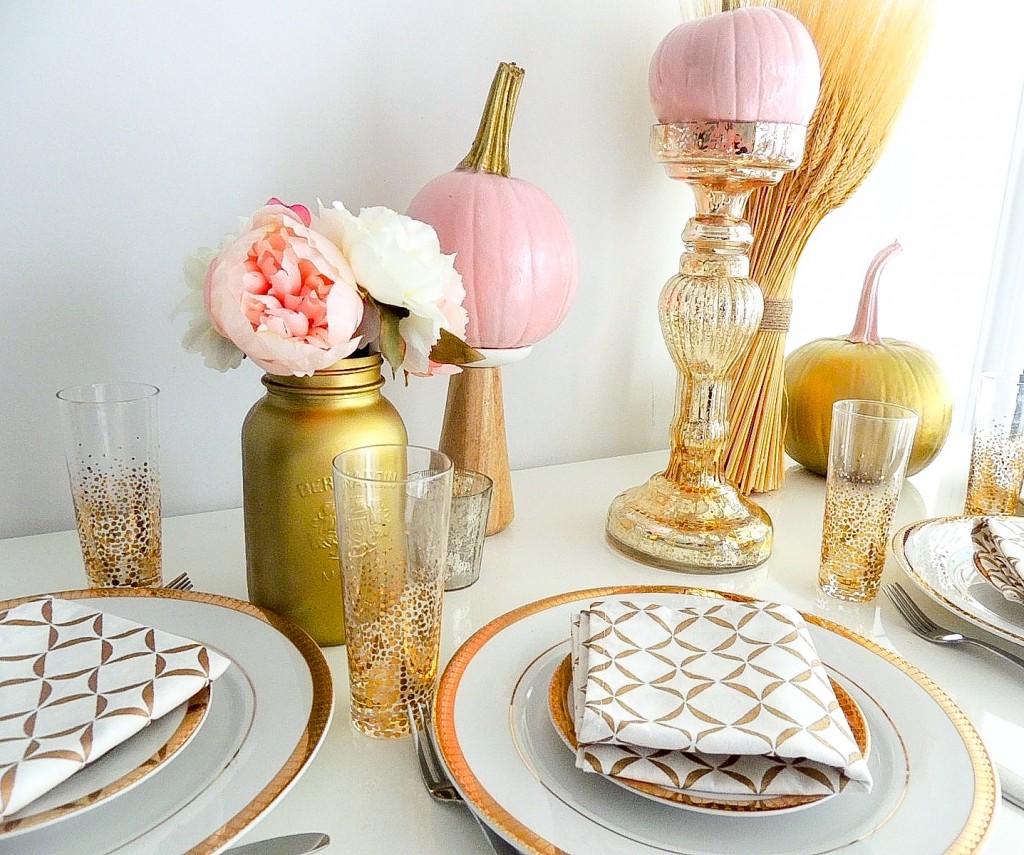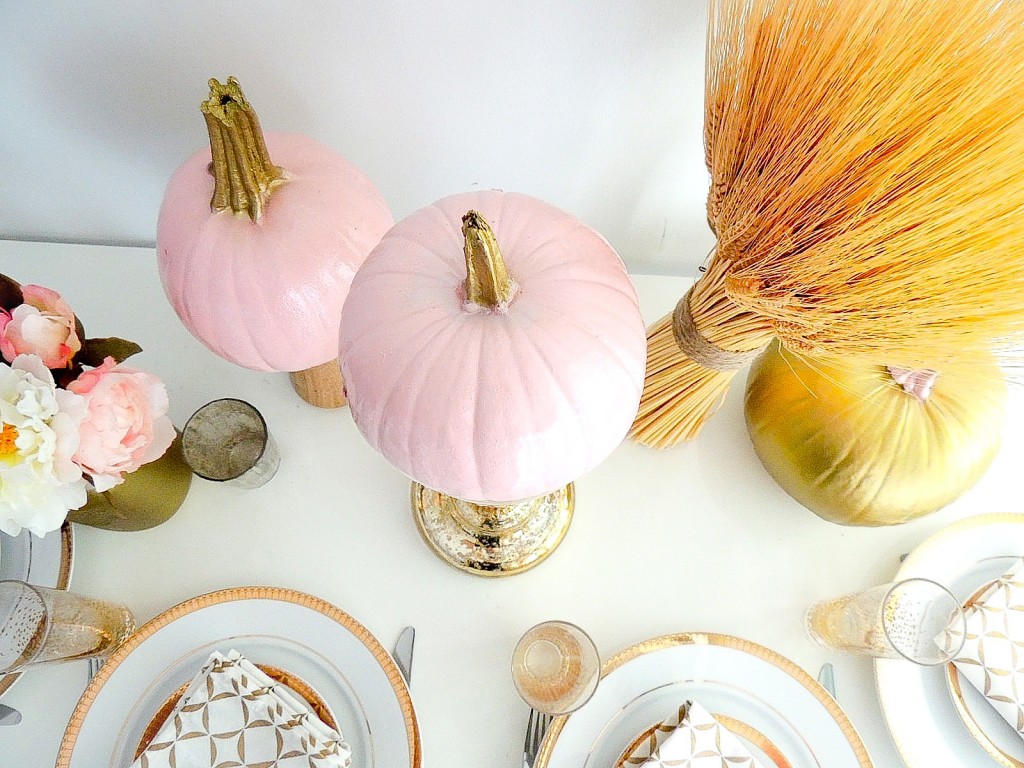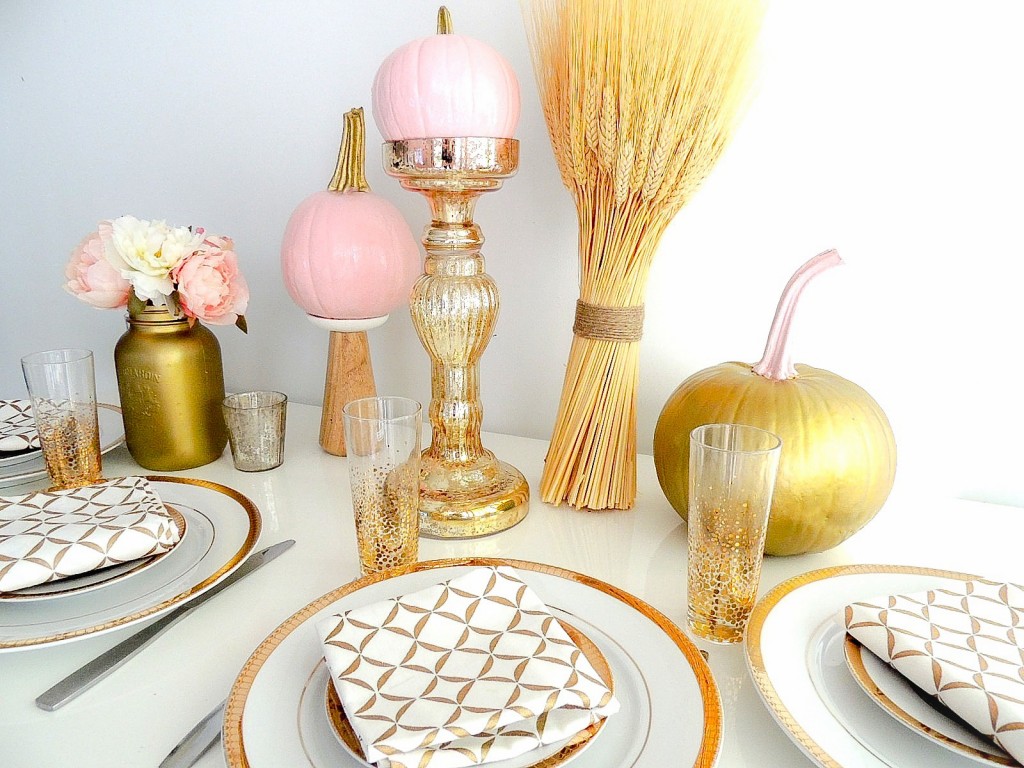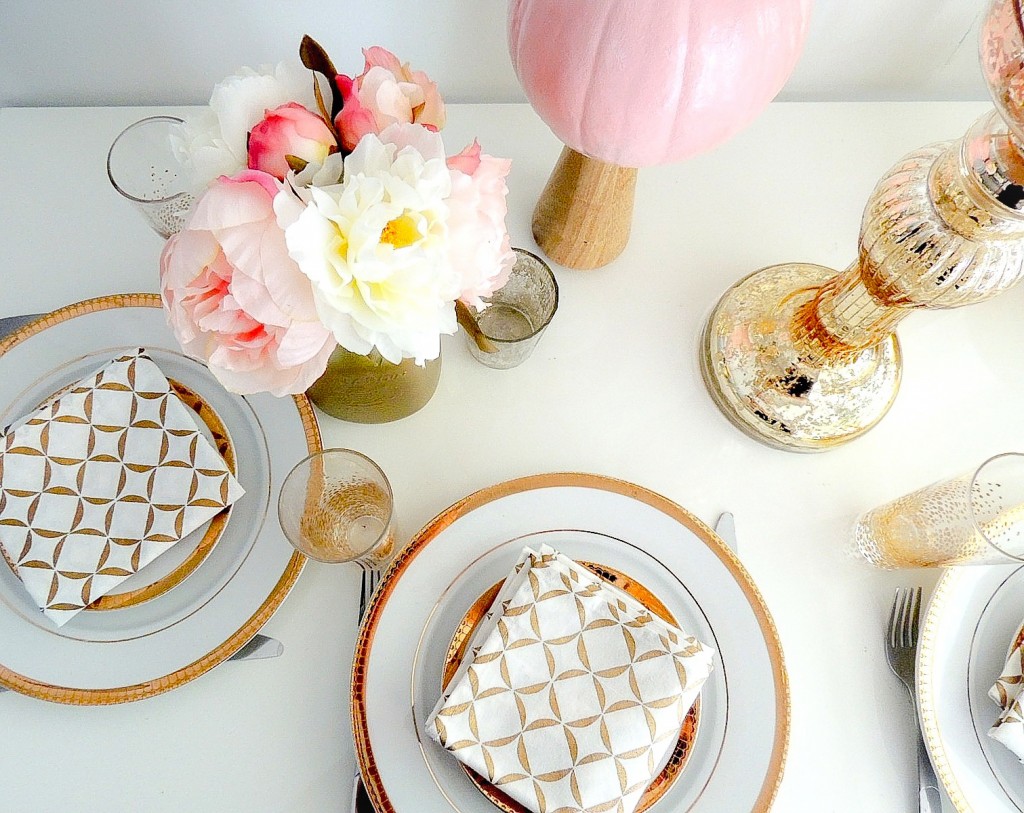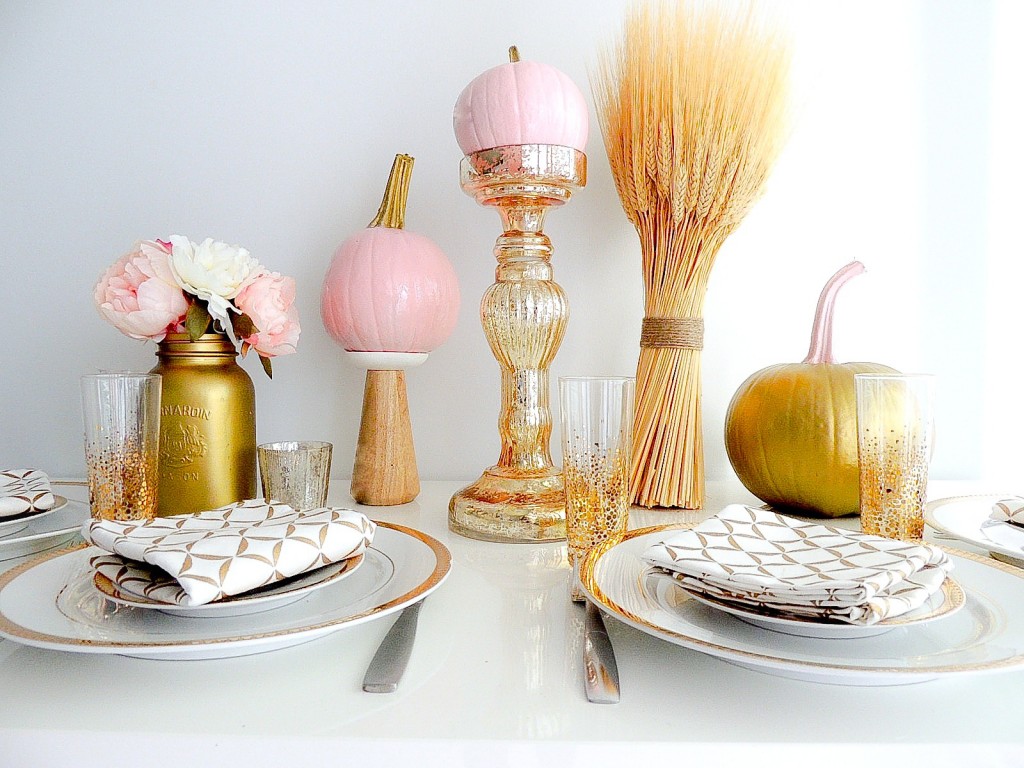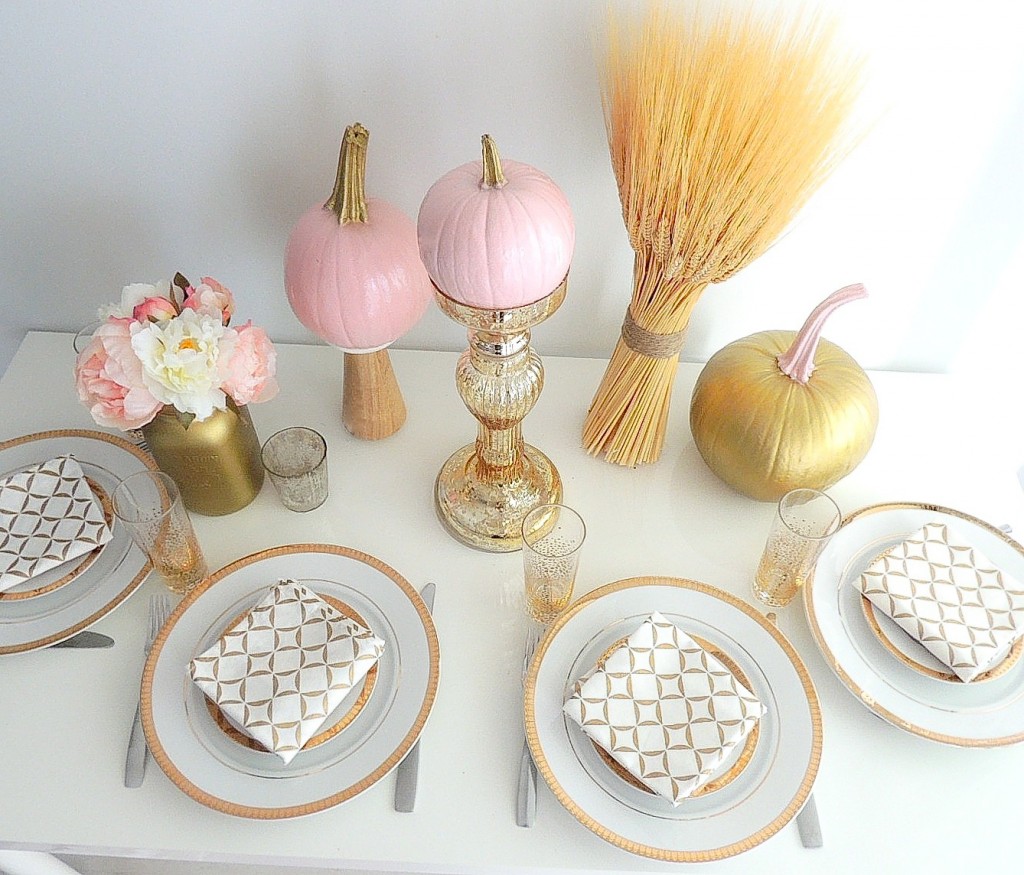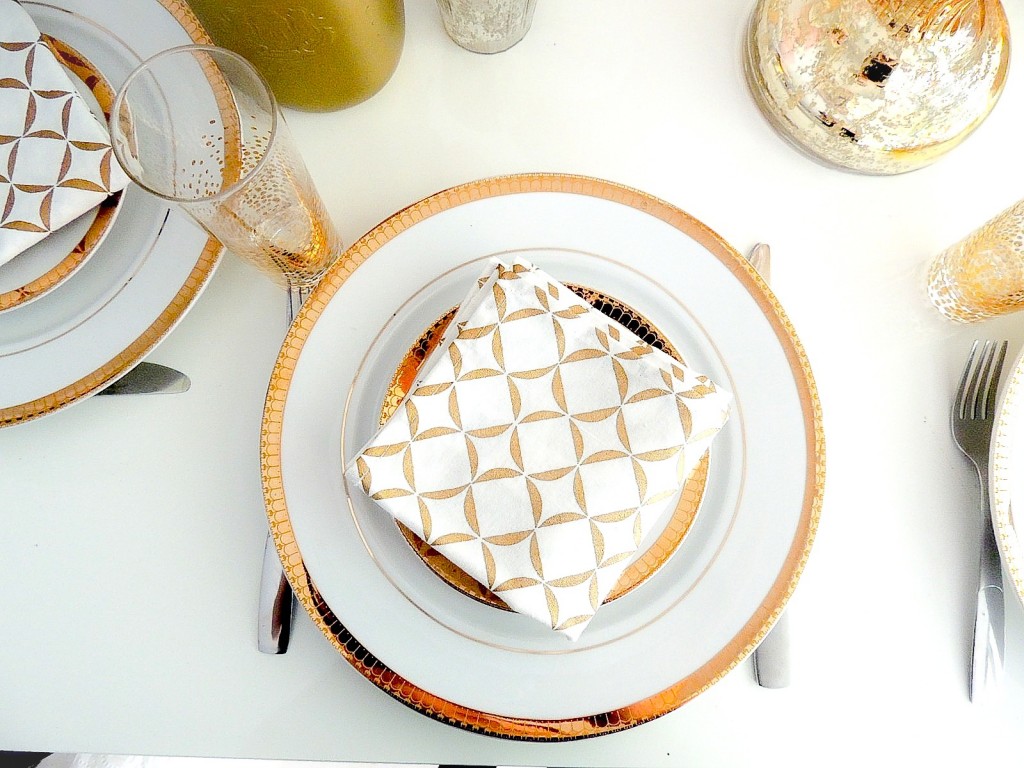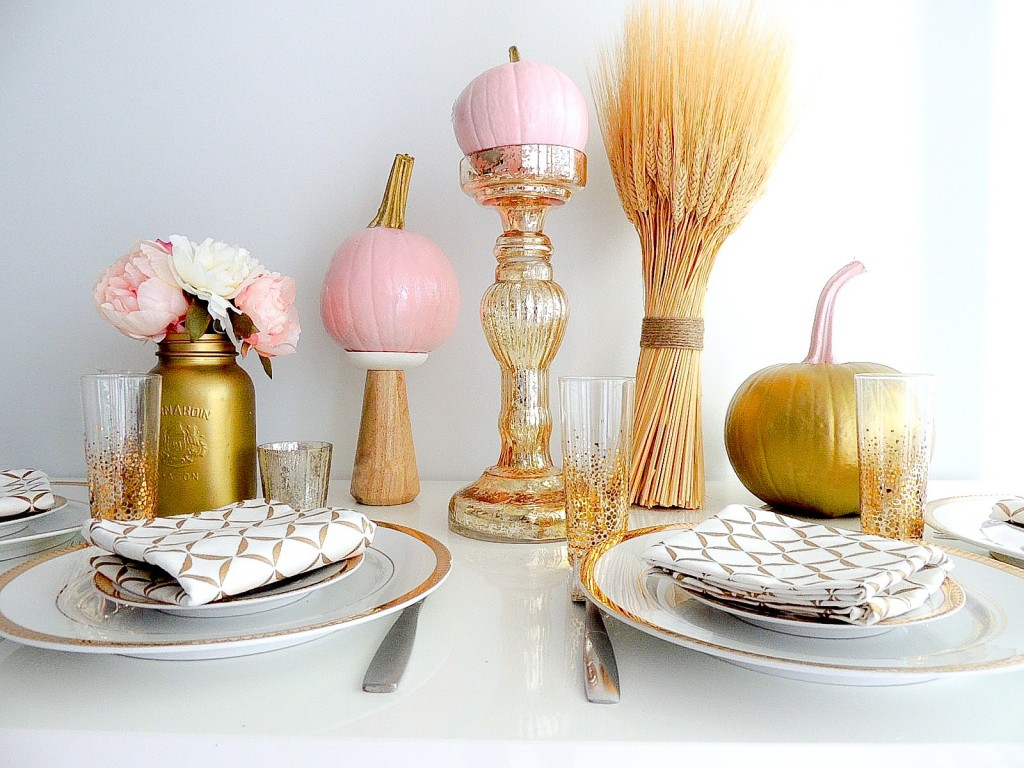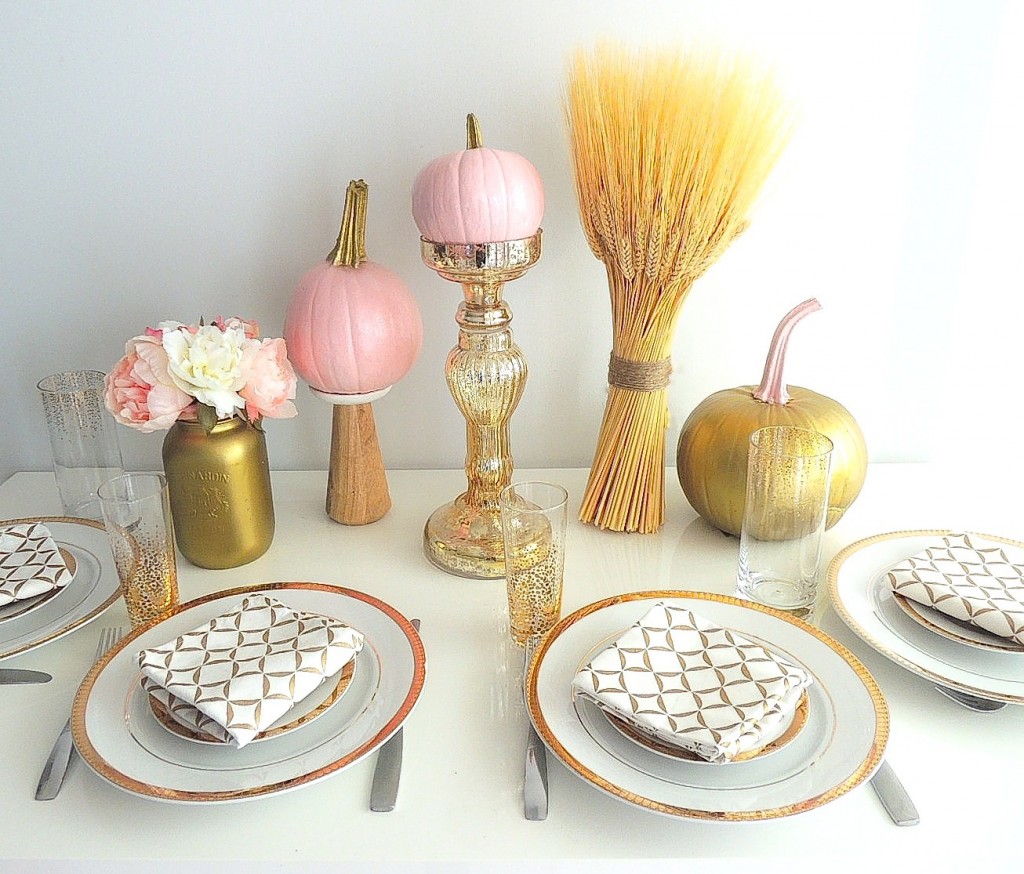 Dishes: A sweet Value Village find! , Napkins: Westelm, Glasses: Chapters-Indigo (old) Similar, Gold Candlestick: Pier One, Wheat Bunch: Westelm, Wood Candleholder: Westelm, Gold Mason Jar: Value Village mason jar w/ gold spray paint
PUMPKIN DIY:
Step 1: Choose your colours of spray paint and sizes of pumpkins
Step 2: Tape stems of pumpkins
Step 3: Spray paint base of pumpkins and let dry
Step 4: Spray paint sides and tops of pumpkins and let dry
Step 5: Remove tape from stems
Step 6: Cover base of pumpkin and leave stems exposed
Step 7: Turn pumpkins on their side and spray downward to colour stems, rolling pumpkins to reach each side of stem
Step 8: Let dry and voila!