This week was the launch of Benefit's newest creation: Roller Lash. I definitely have a bit of a mascara obsession, so I was super excited to test this new one out. It promises to deliver visible lift and long-lasting curl, while making eyes appear more wide open. The result? 100% worth the purchase.
I didn't use an eyelash curler and after applying the mascara, my lashes did appear completely curled and lifted. I was incredibly impressed that the curl stayed put all day long until I was ready for bed. Since it has staying power, I was little concerned that it was going to be difficult to remove, but I used my regular cleanser (Simple Moisturizing Facial Wash) and the mascara came right off. No extra wiping was needed and it actually removed easier than alot of my other mascaras.
Check out the pictures and results below.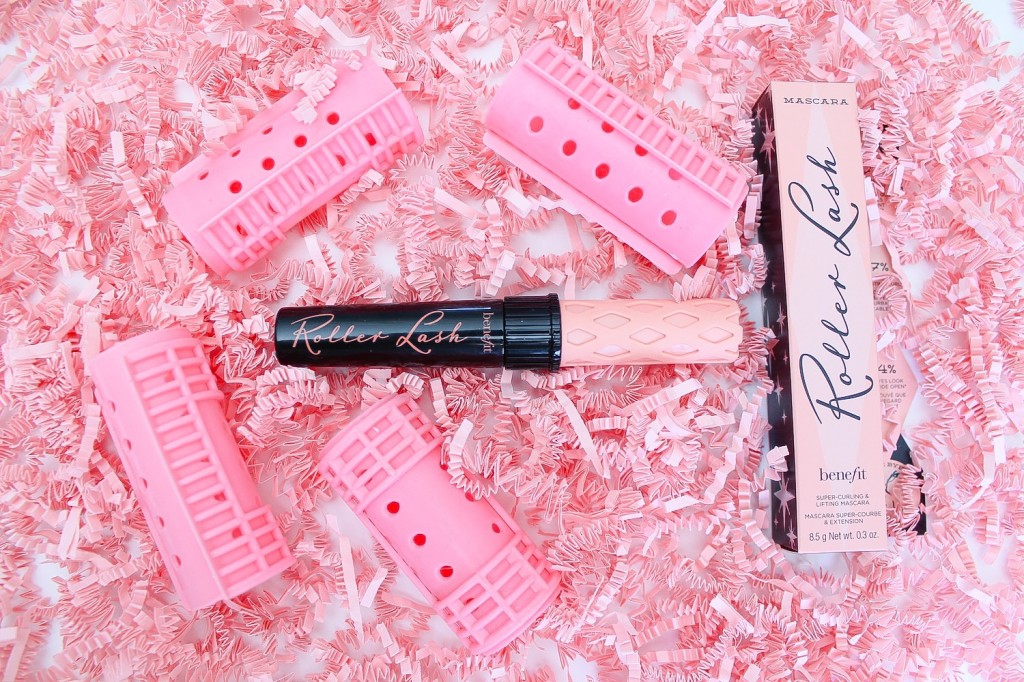 Left Eye: No mascara. No eyelash curler.   Right Eye: No eyelash curler. Benefit Roller Lash Mascara is applied to upper lashes.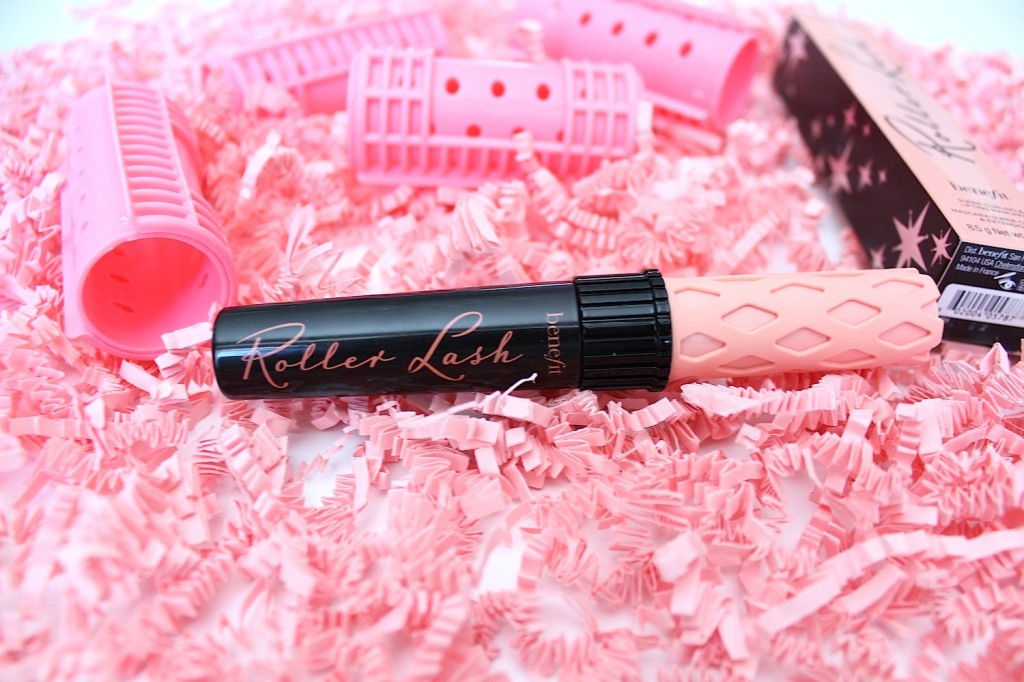 Both Eyes: Benefit Roller Lash is applied to upper lashes only. No eyelash curler used.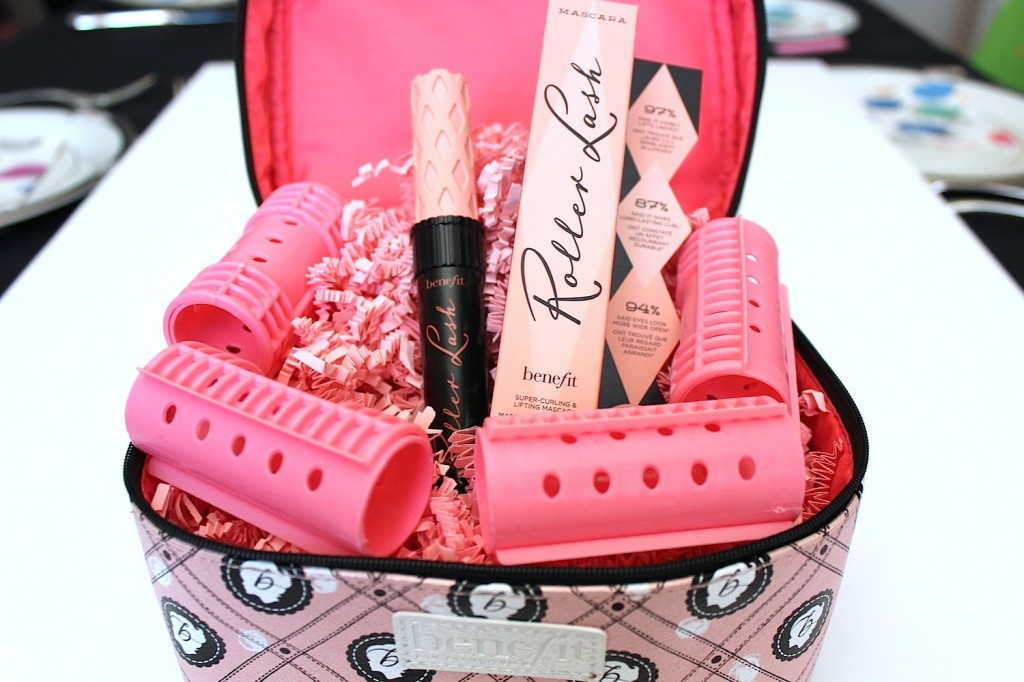 Will you be trying out new Benefit Roller Lash?
.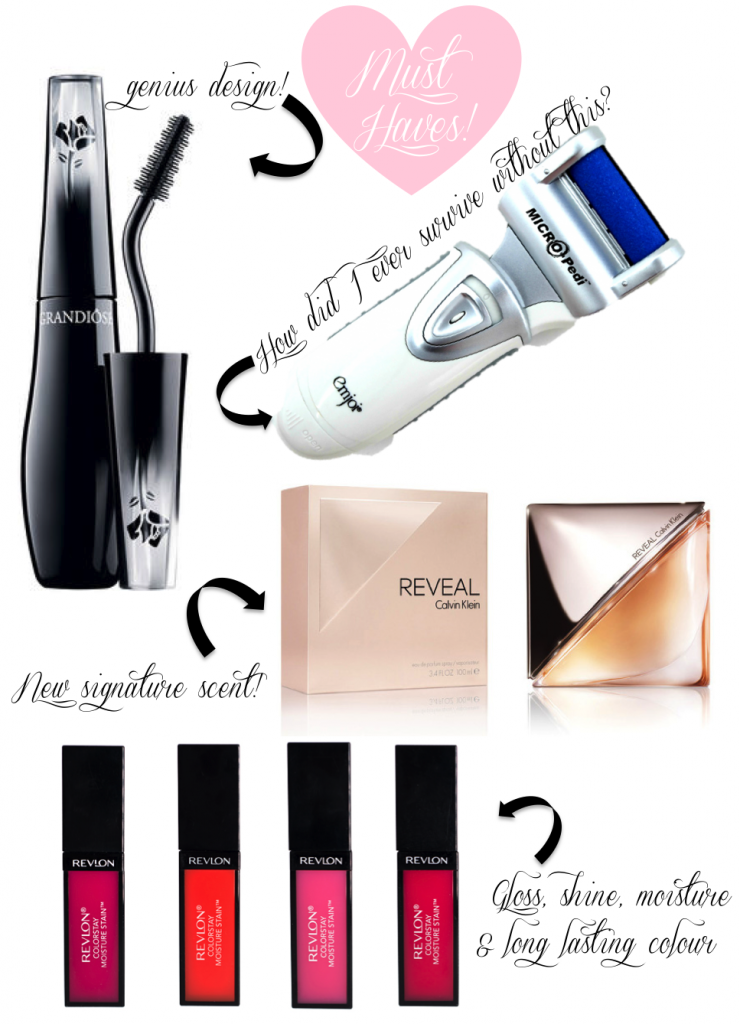 Whenever I discover an amazing new product I just have to tell everyone I know about it. Today, I'm featuring some of my fav new finds and I'm excited to see if you've tried them yet or if you plan to try them after reading this.
Let's get started!
You know that feeling when you discover a new product and you can't imagine how you survived without it? That's exactly how I felt when I discovered the Micro-Pedi. I visited the Essentials Lounge at TIFF last week and they tried it on me. Basically, if you're looking to have feet that feel baby soft, you're going to want this product. It's available at Shoppers Drug Mart and it's my new favourite thing ever. You no longer have to go for a pedicure every time you want super soft feet. It's battery-powered and works in seconds to slough off dry skin. It's also more gentle then a razor and won't cut your heels or take too much off, leaving skin feeling sensitive. I really can't recommend this thing enough. Just try it for yourself and thank me later.
How did it take this long for a mascara brand to make a brush in this shape? New Lancome Grandiose is by far the easiest mascara we have ever applied. The curve in the brush makes it possible to get every single lash and the separation is amazing. The brush also works great for lower lashes too. I like a mascara that applies alot of black but also has good separation and this does both wonderfully. Plus, the bottle is really beautiful.
Reveal by Calvin Klein just launched with a spicy new ad campaign and a publicity stunt that included an intimate live bedroom scene acted out by models in the Hudson's Bay windows. The thing I like most about the new fragrance is that while it's sexy enough for date night, it's not too overpowering so it still works great on a day-to-day basis. It's definitely made it's way into my signature fragrance rotation.
I'm a girl that rocks a pink lip every day so I'm always on the hunt for lip products that really deliver. The new Revlon Colorstay Moisture Stains combine great long-lasting colour without drying out your lips. Plus, the colour selection is fantastic.
Have you tried any of these yet? I'd know love to know what you think!