VDay is just around the corner and it's time to up the ante on your romantic hair game. We're highlighting the top 9 romantic hairstyles to try this month. Check them out below. 
1. Soft, loose waves                                                  2. A braided halo                                               3. A dainty bow
4. Soft braid and elegant bow                            5. A loose, wavy updo                                           6. A messy french braid
7. A low, messy bun                                                 8. Old Hollywood curls                               9. A pretty flower with delicate curls
Let us know which of these styles is your favourite and if you plan to try one this Valentine's Day!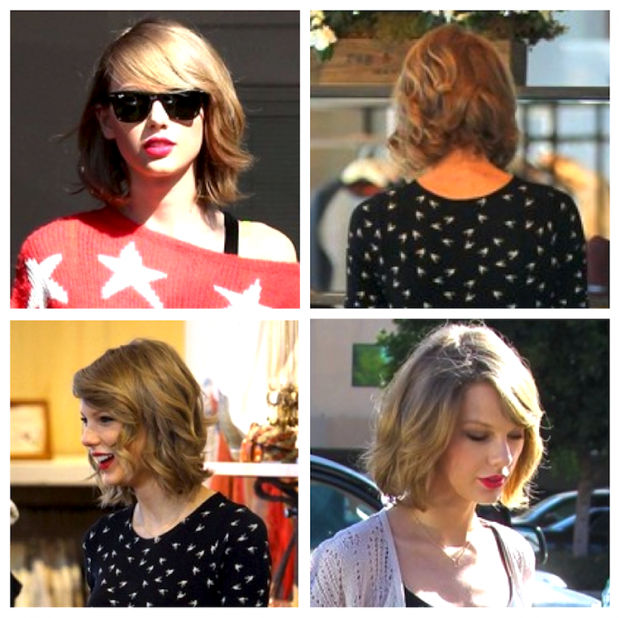 Taylor Swift recently cut her hair and it took us a little time to figure out if we liked it or not. Mostly because it took a while to see enough pictures of her new 'do from all angles and in varying styles. We've now gathered pictures of her new haircut from all sides so we can all decide together.
Our verdict? LOVE! She's got the defined jawline that is perfect for this length and it really makes her facial features pop. We've never really been a fan of her mousy shade of blonde and wish she'd go a bit lighter, but the cut is more modern from her previously long locks.
What do you think? We're excited to see what she does with this new look on the red carpet.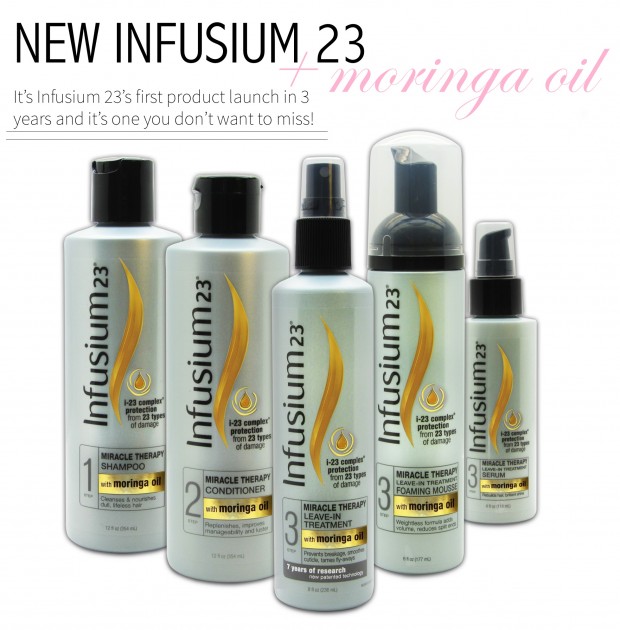 It's Infusium 23's first product launch in three years and in our opinion, it's going to be well worth the wait. The new Miracle Therapy Collection includes five new SKUs, two of which are their first-ever styling offerings, and include key ingredient Moringa Oil.
Stemming from a nutrient-dense plant revered for its healing properties, Moringa Oil boasts powerful antioxidants, vitamins and minerals. So what does this mean for your hair? Think redifining, rebuilding and strengthening. Basically everything we look for in a hair product.
My favourite from the new lineup is the Leave-In Treatment Serum, which can be added to dry or wet hair and I especially love using it to help with damage from cold, winter temperatures. Plus, I've personally always had a "thing" for the way Infusium smells. Maybe because it's one of the Shampoo's I used when I was younger and it brings with it some nostalgia.
The products launch next month. Let us know what you think. Will you be testing this one out?