I had a goal of finding two specific fashion items this fall. One was a camel coat and the other was a baby blue turtle neck sweater. I've been on the hunt for a camel coat or cape for a while now and haven't been able to find one that I loved. I then came across the below coat from Zara (on sale no less) and immediately jumped all over it.
This year, I became an instant fan of the store Ever New when it arrived in Canada. It's an Australia-based company and the Australians really know a thing or two about classy and chic style. The store is a mix of beautiful classics and chic stand out pieces. I found this baby blue turtle neck sweater there and it's become one of my favourite sweaters this winter.
Are there any items you scored this season that you had been on the hunt for? Next on my list is a cape, since I opted for the camel coat. I still don't have one in my wardrobe and I really love the look of them. Adding it to the wish list!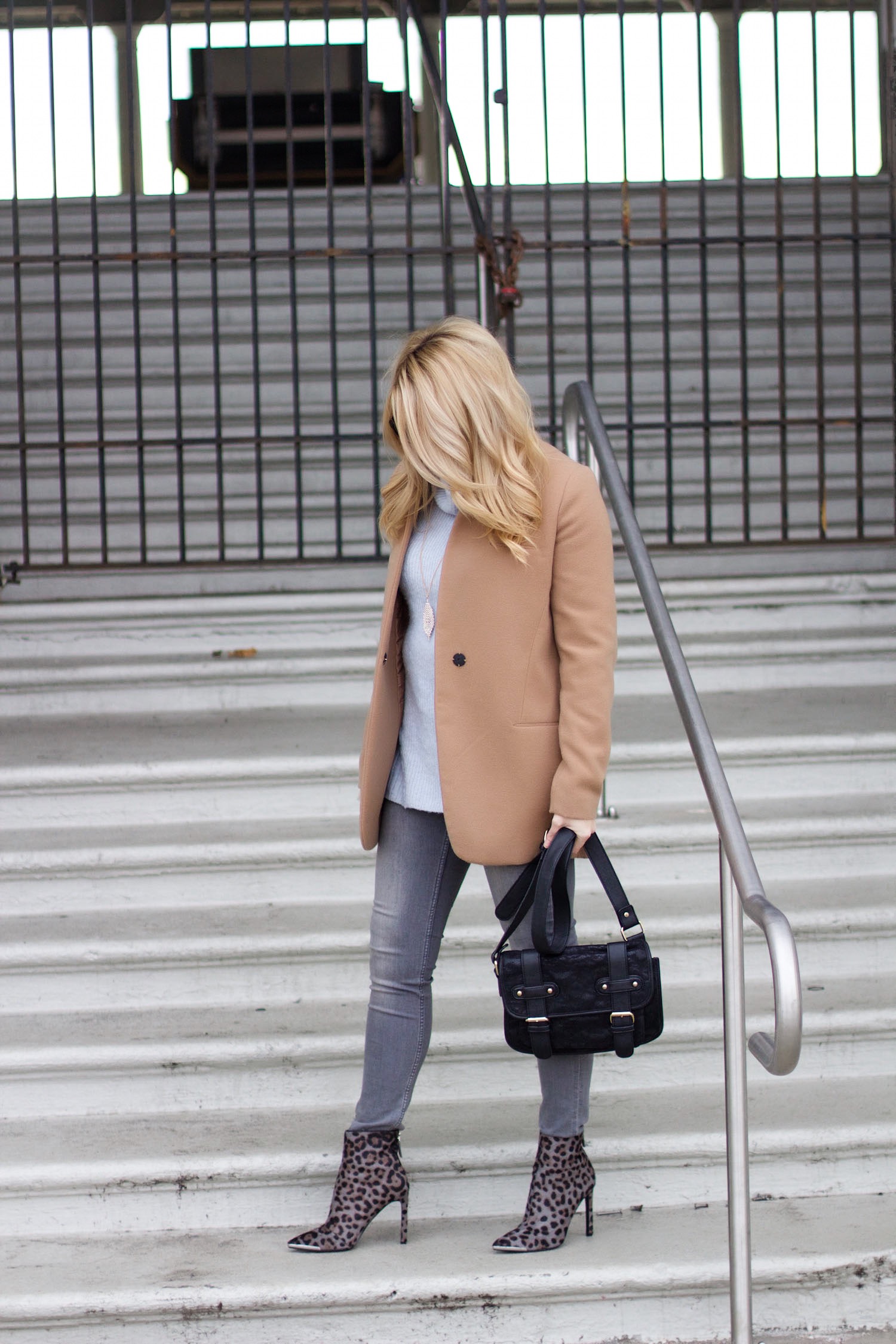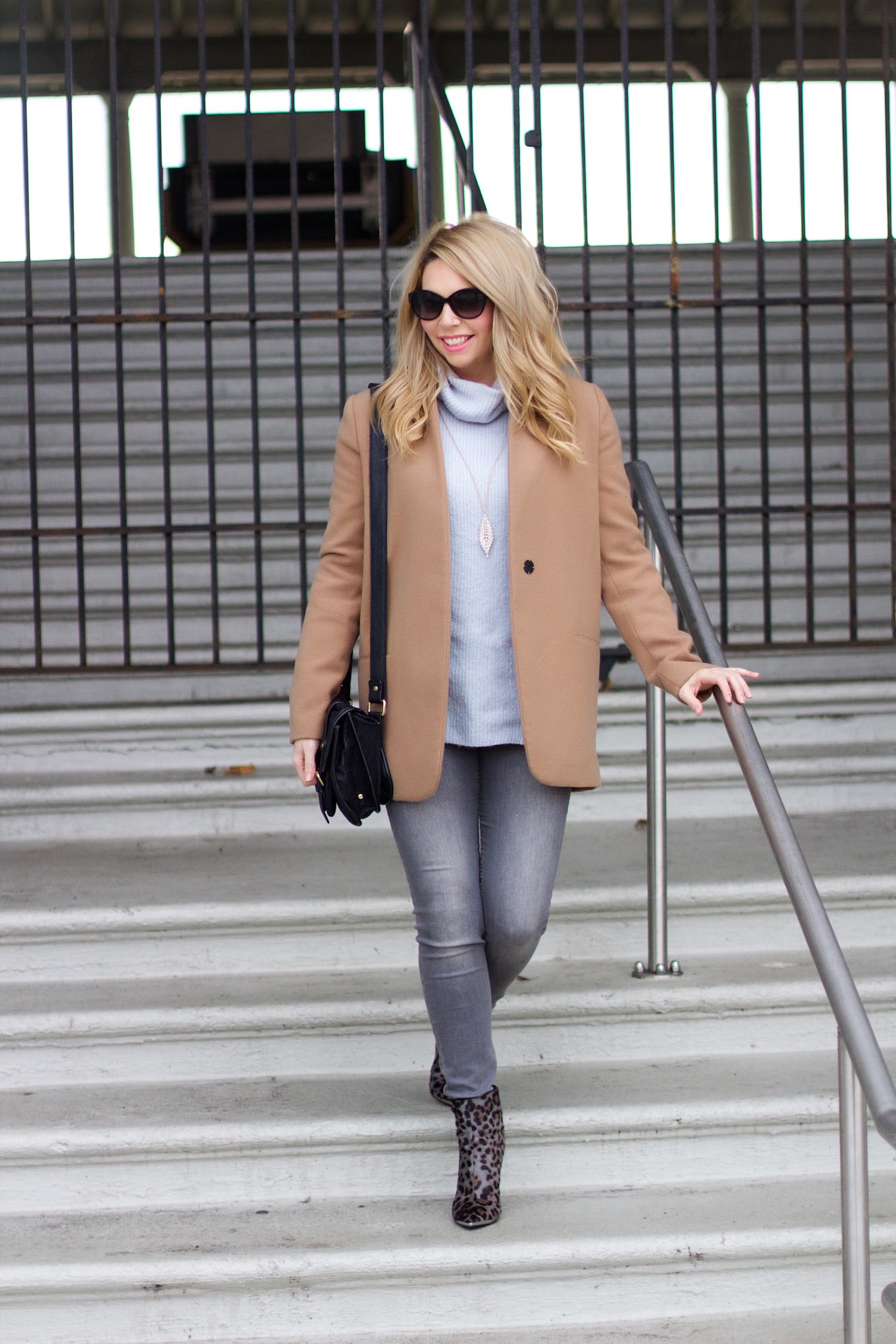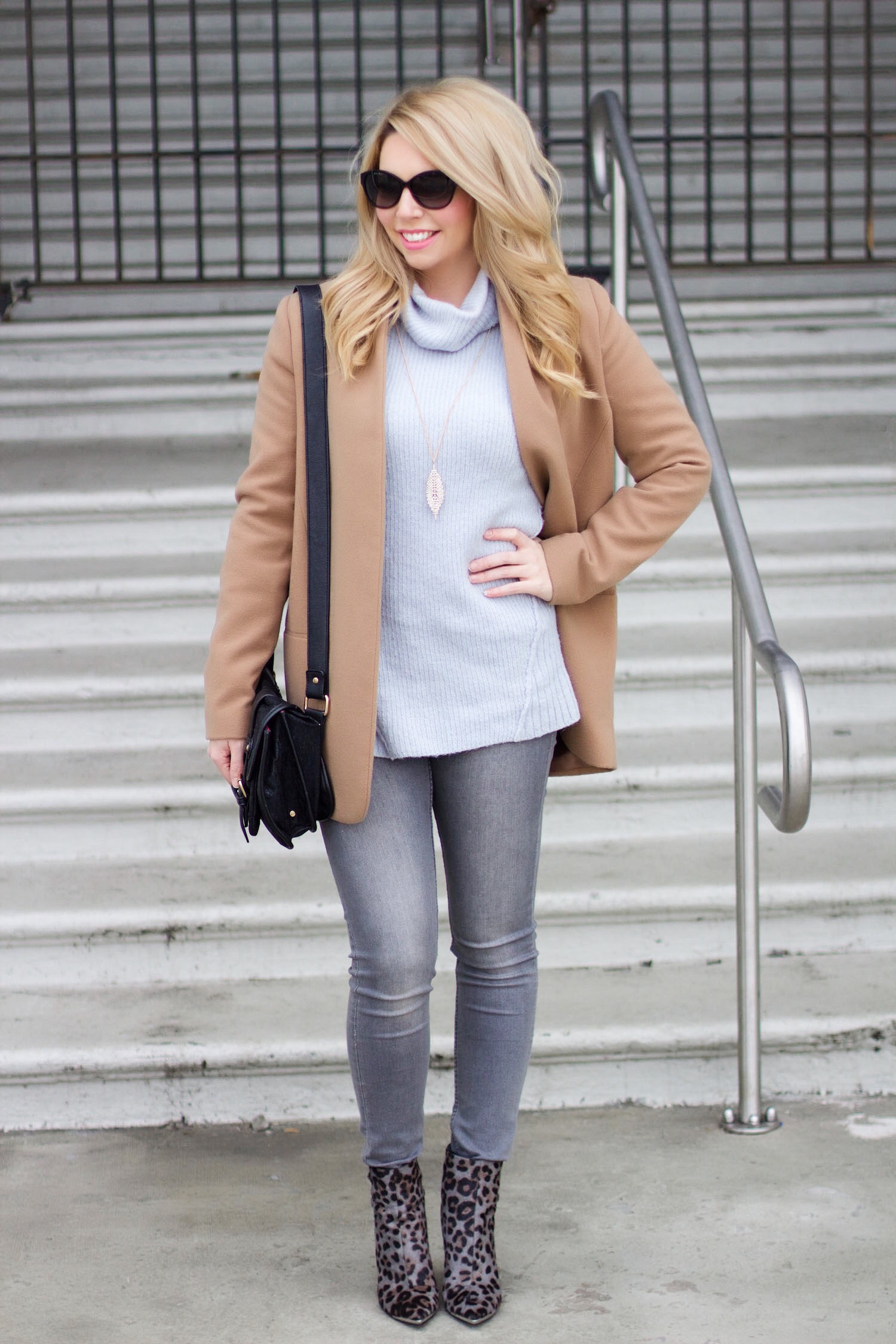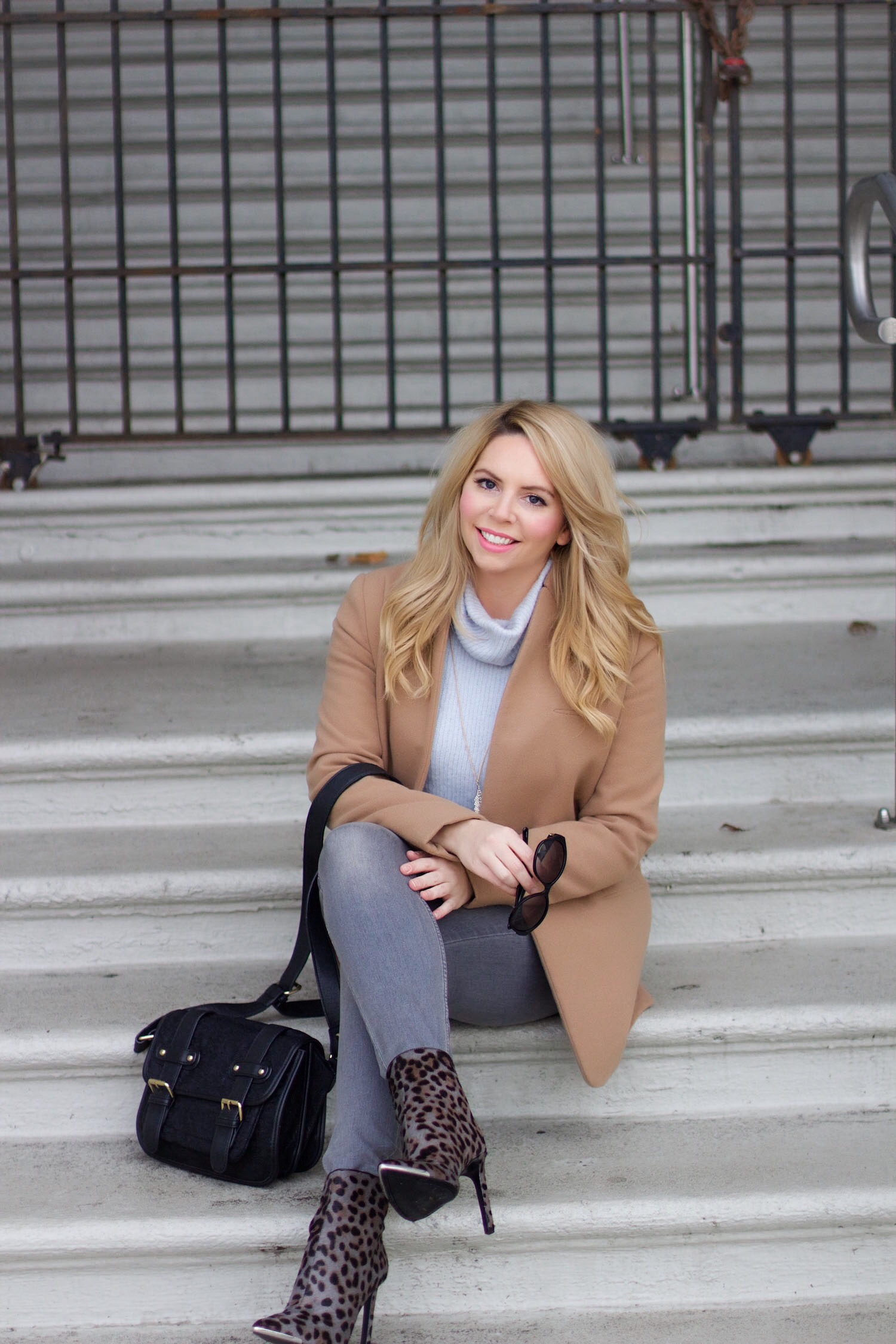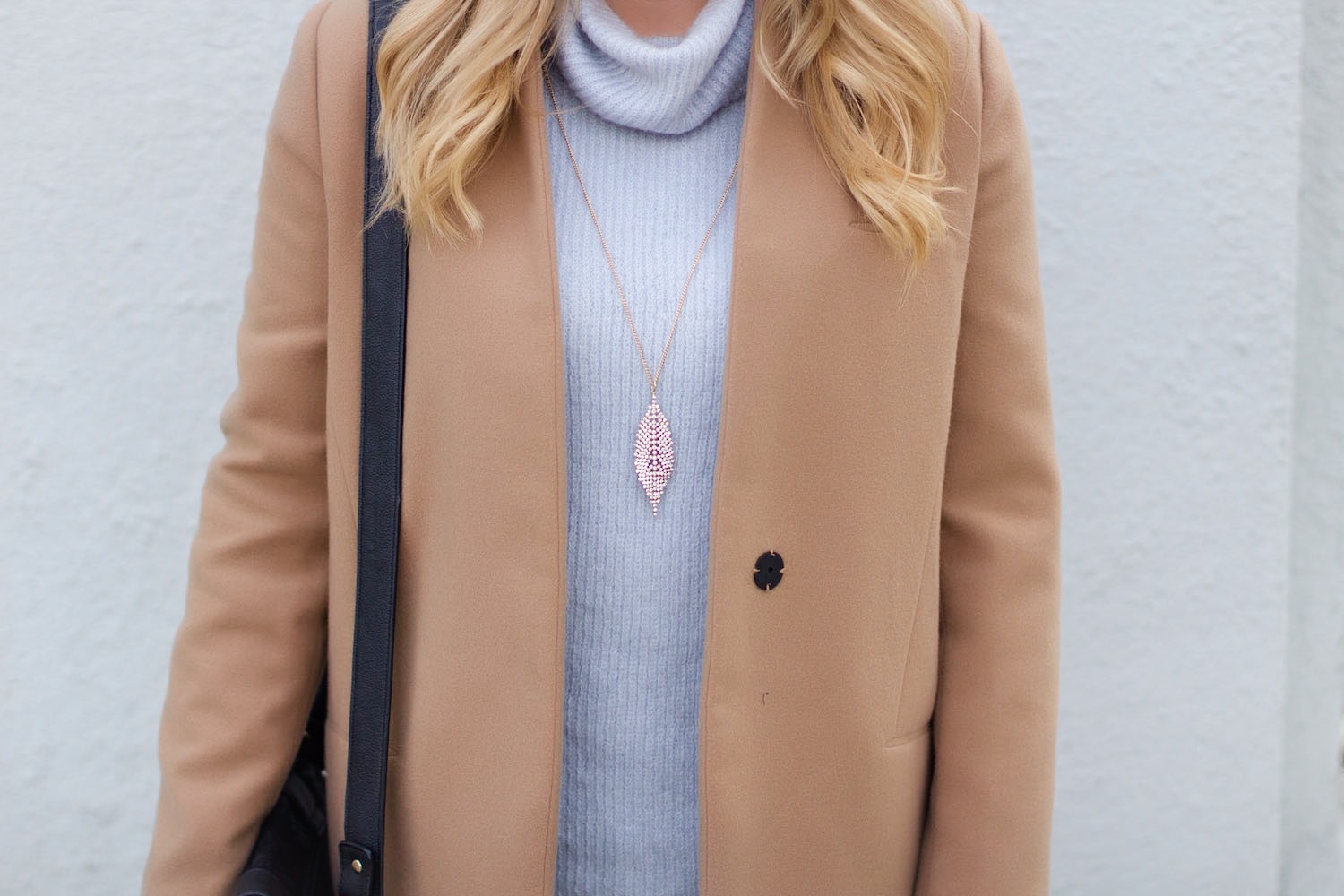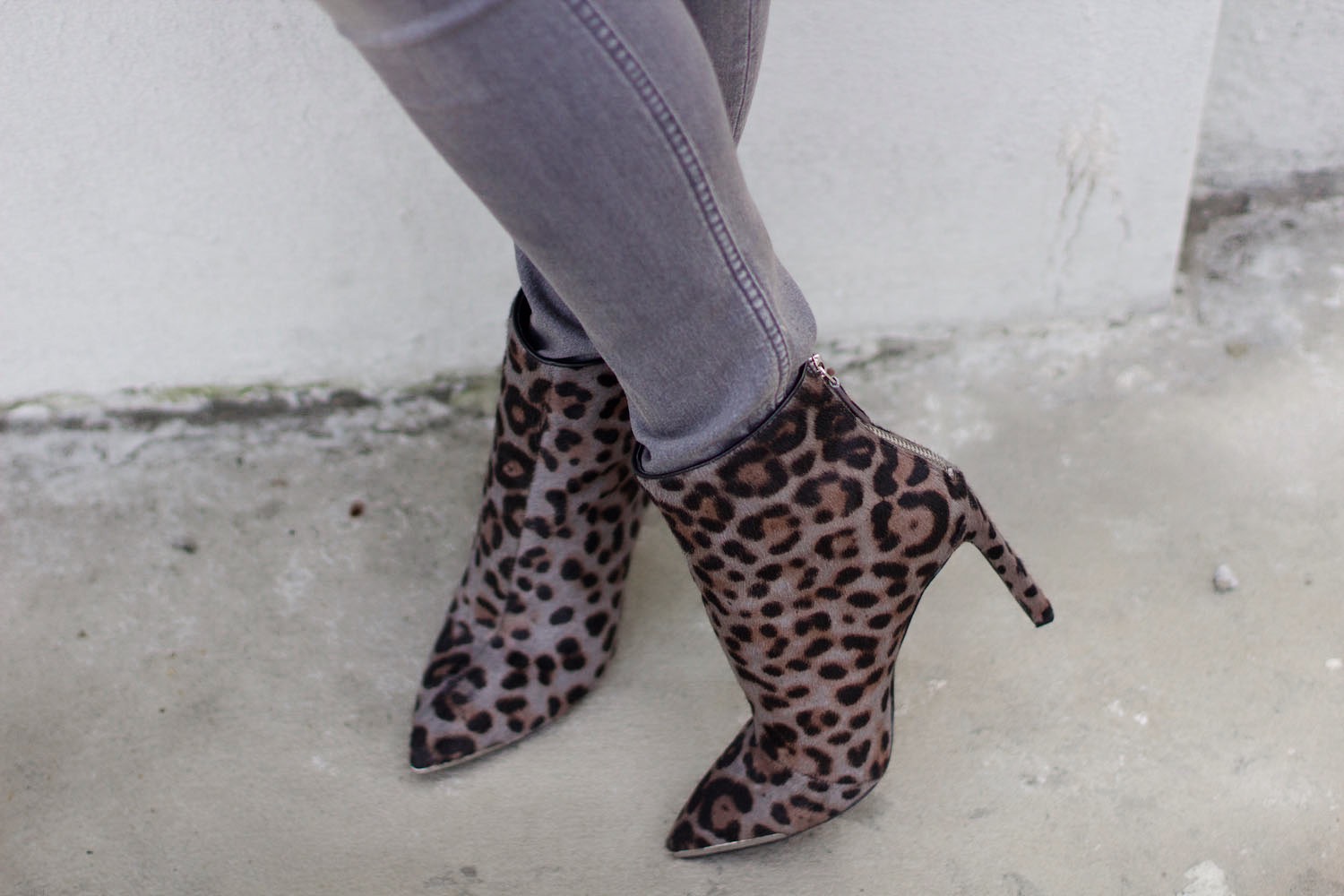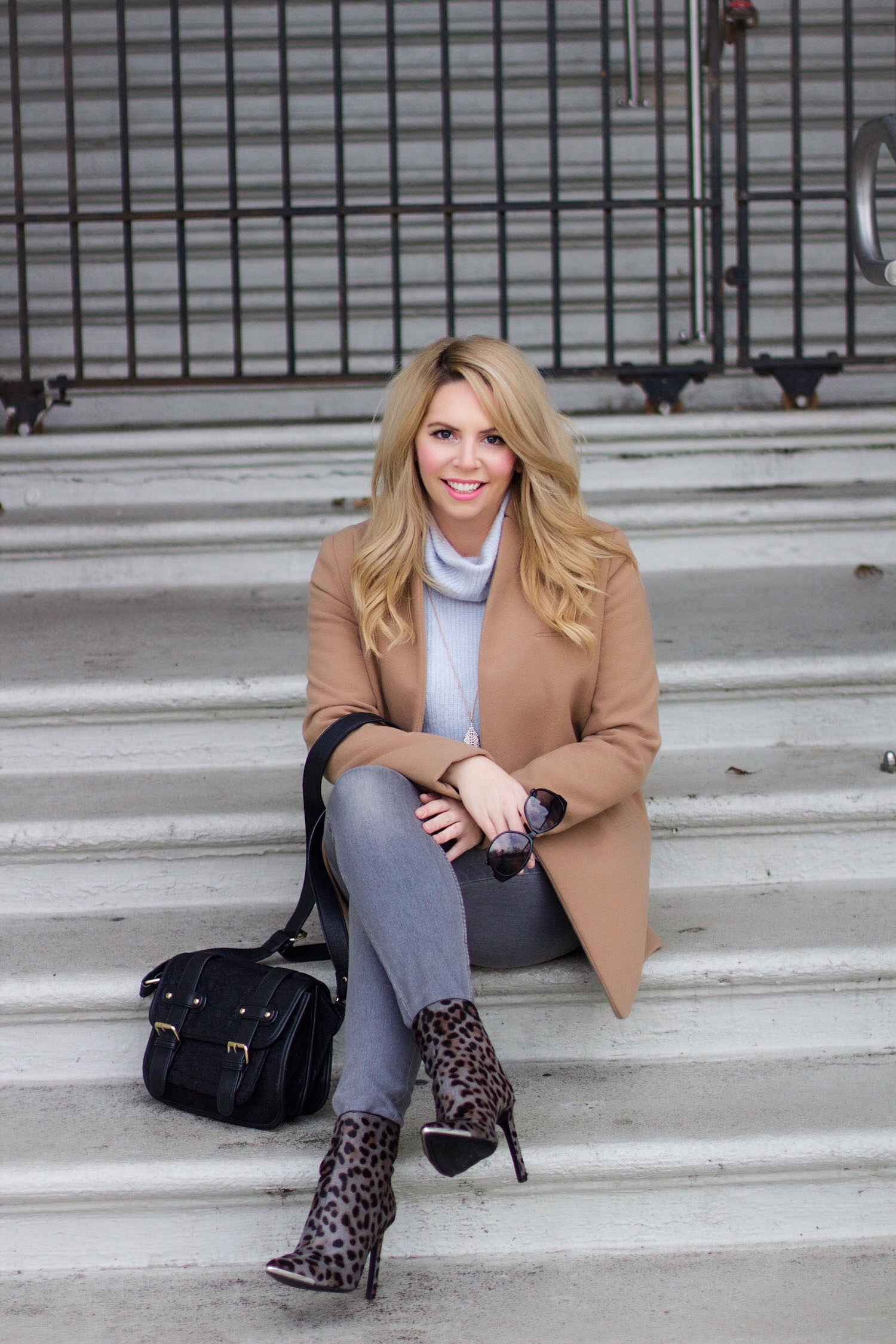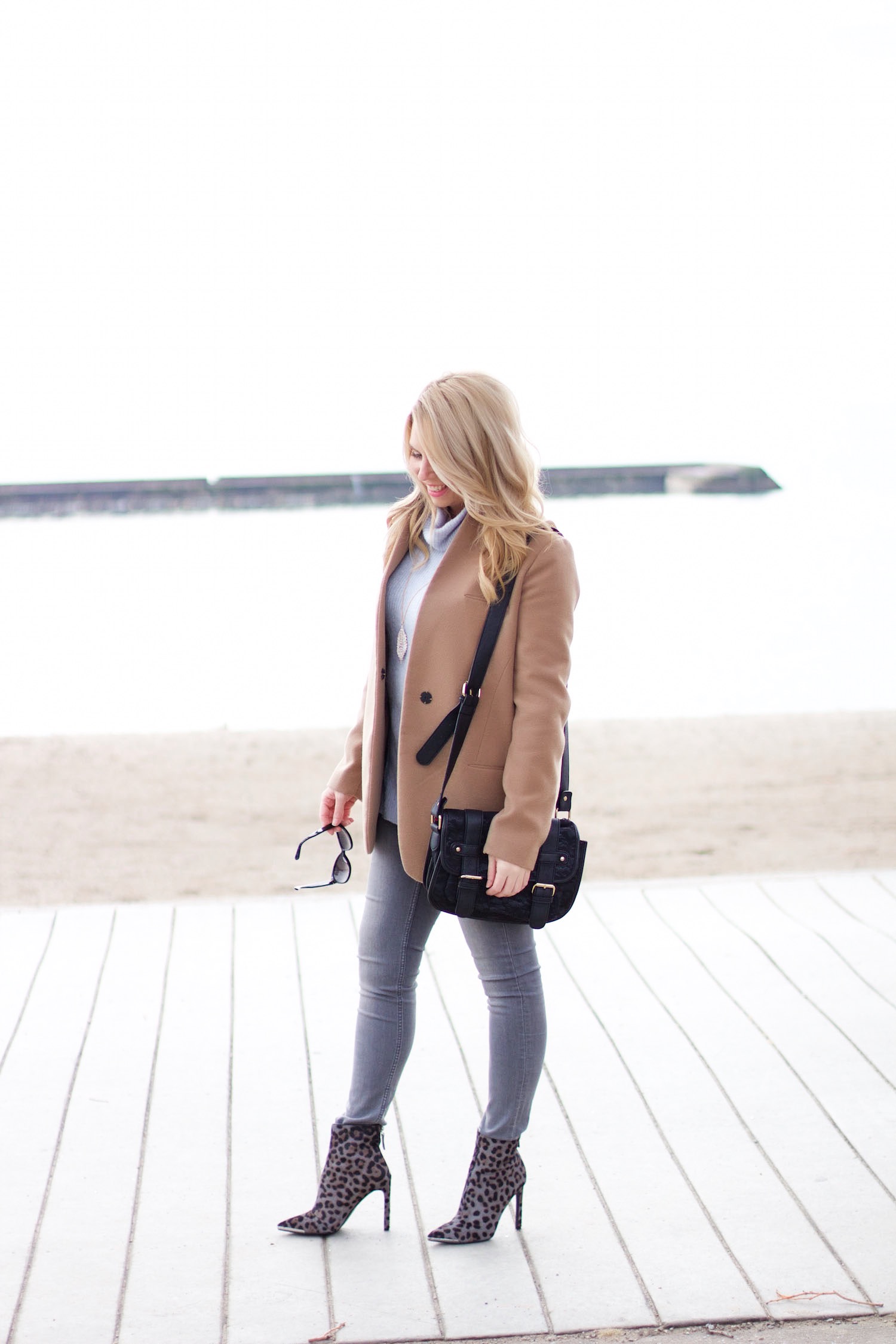 Coat: Zara    |    Booties: Nine West (Similar) (Similar)   |    Sweater: Ever New    |    Necklace: H&M (Similar)   | Jeans: H&M    |    Bag: The Bay (Similar)
---
SHOP THE POST:
When I decided to host  my 2nd Annual Peony Party, I instantly began the hunt for the perfect dress. I happened to walk past M for Mendocino a few weeks before the event and this dress caught my eye. When I got closer I realized that it was in fact peonies on this dress! I couldn't get over how perfect it was for the event. I loved wearing it on the event day and I knew it was too pretty to not feature in an outfit post as well. I also wore it to a wedding last weekend and received alot of compliments on it. I love how it pairs with my favourite hot pink suede shoes!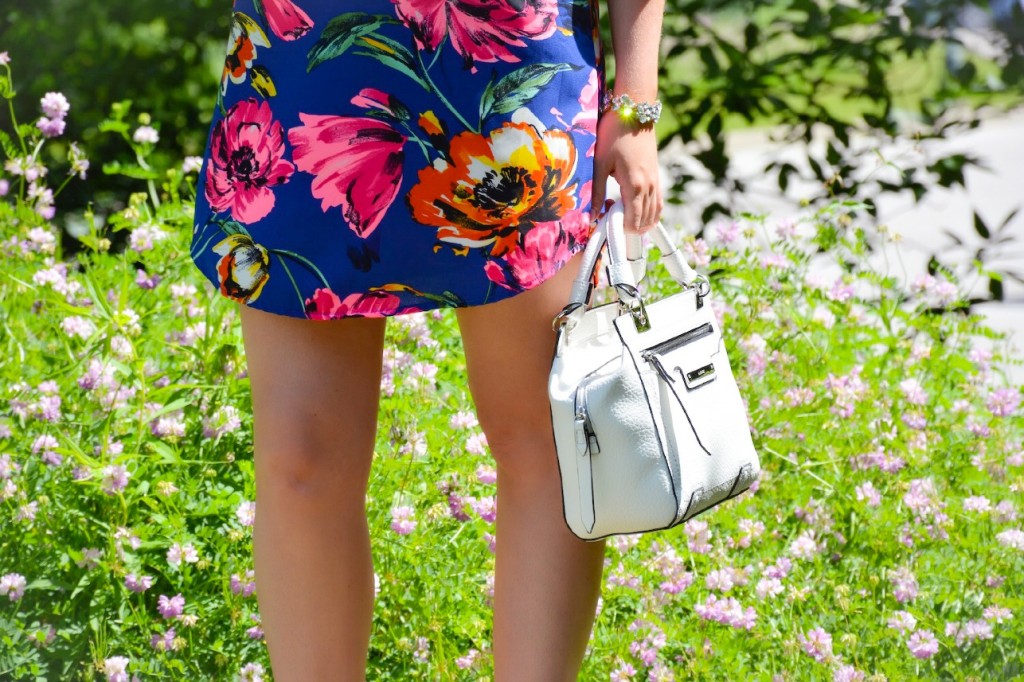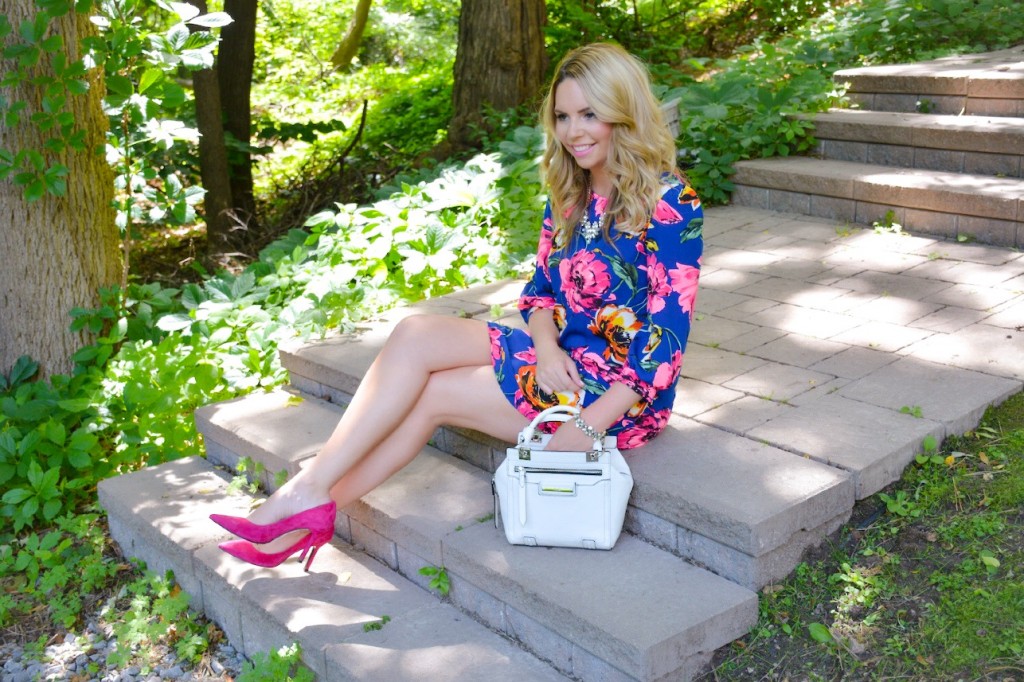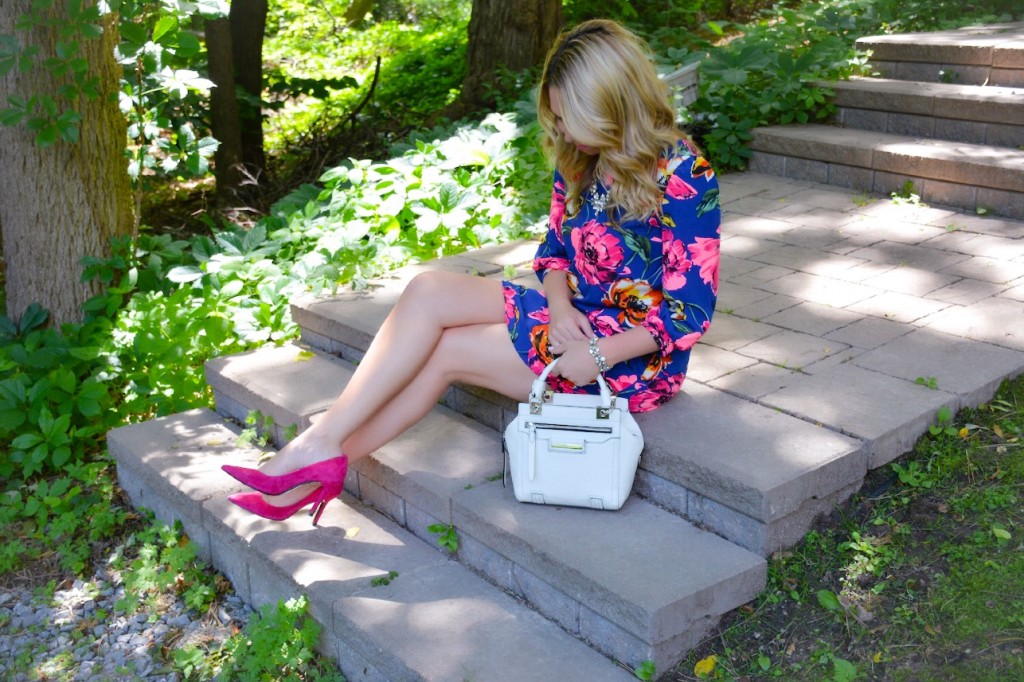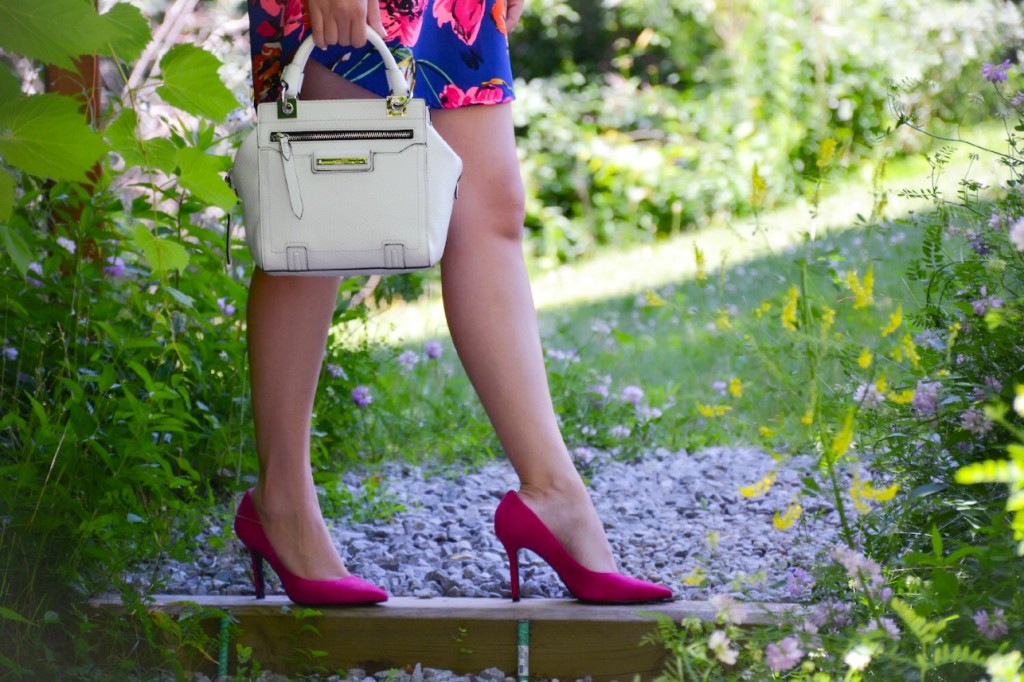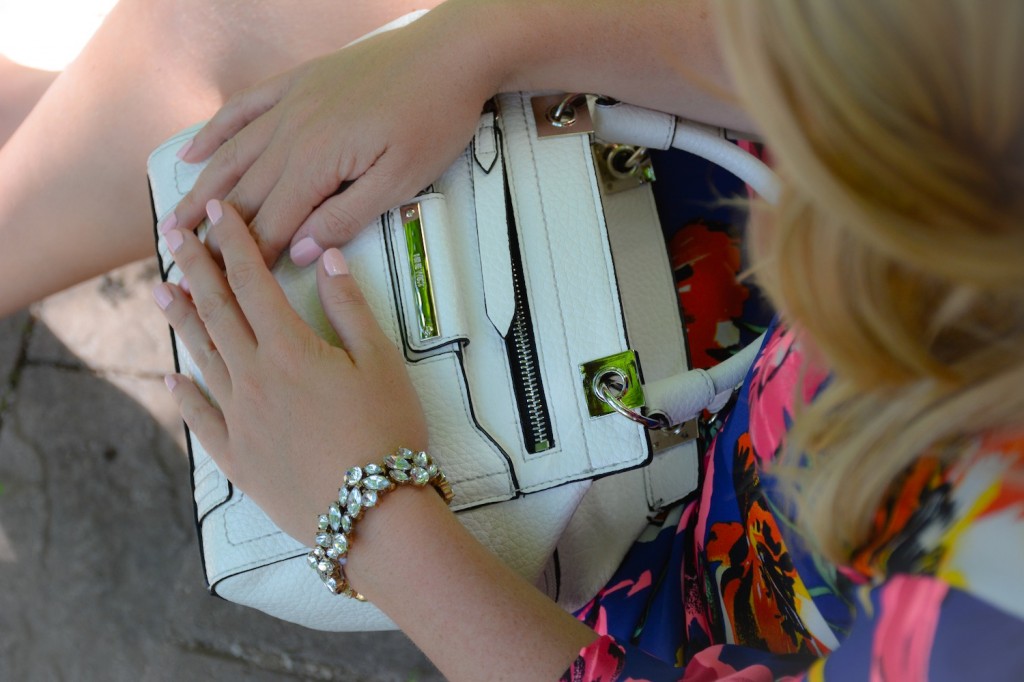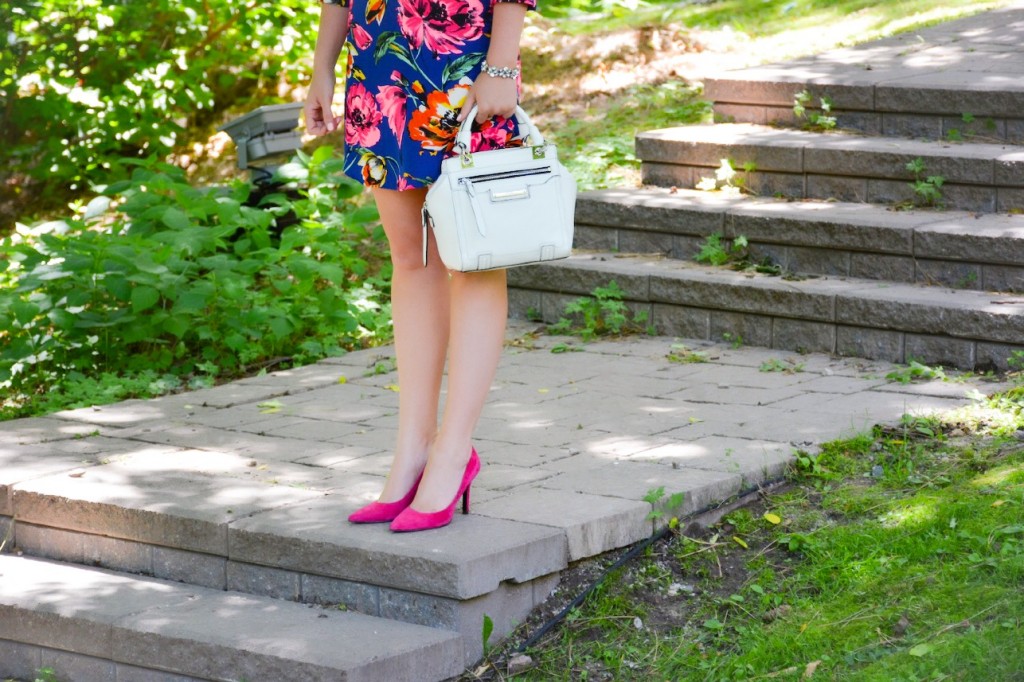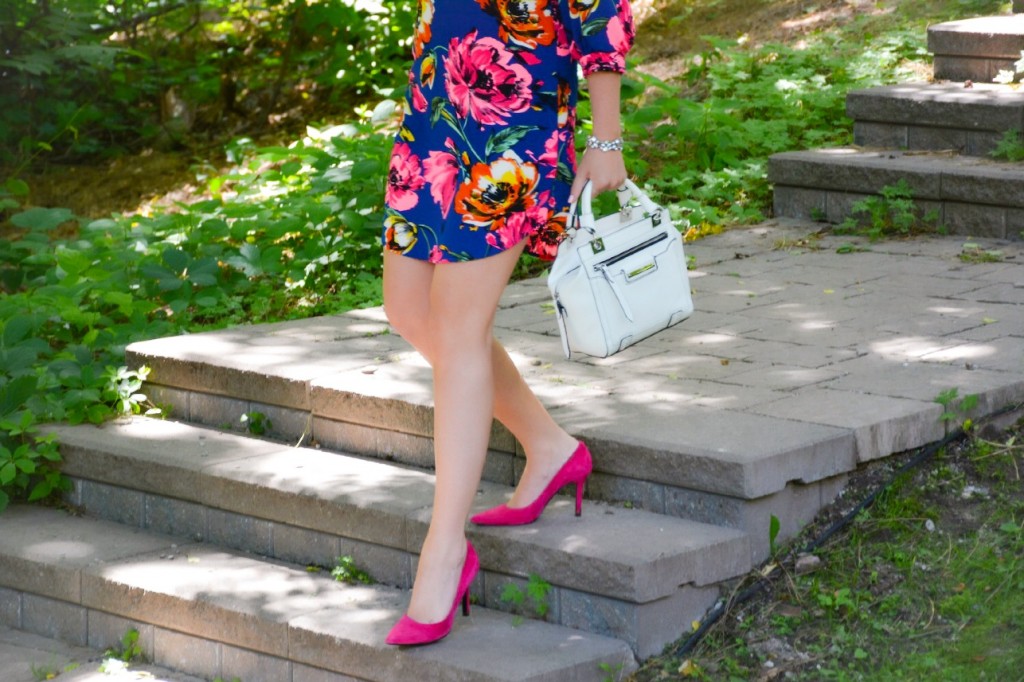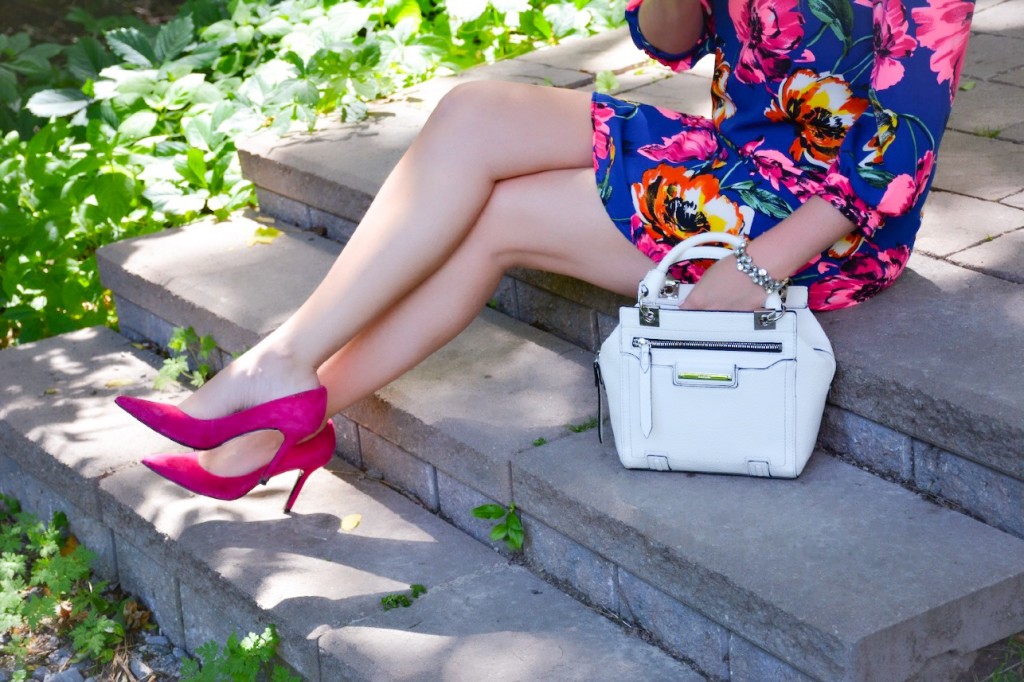 Peony Dress: M For Mendocino    |    Shoes: Nine West    |    Bracelet: CherryPick    |    Handbag: Nine West    |    Necklace: Club Monaco (Old. Similar)
Photos by Jasmeet Mudhar.