Summer Skincare Beach Bag Essentials + Contest!
Guys, my beach bag has never been this amazingly stocked before. Seriously, these products are making me EVEN MORE excited for Summer (which I didn't think was possible). I've partnered up with Shoppers Drug Mart to bring you the best of the best when it comes to summer skincare. The best part? I get to give one lucky reader a $100 beautyBOUTIQUE by Shoppers Drug Mart gift card so you can discover your own summer skincare favs!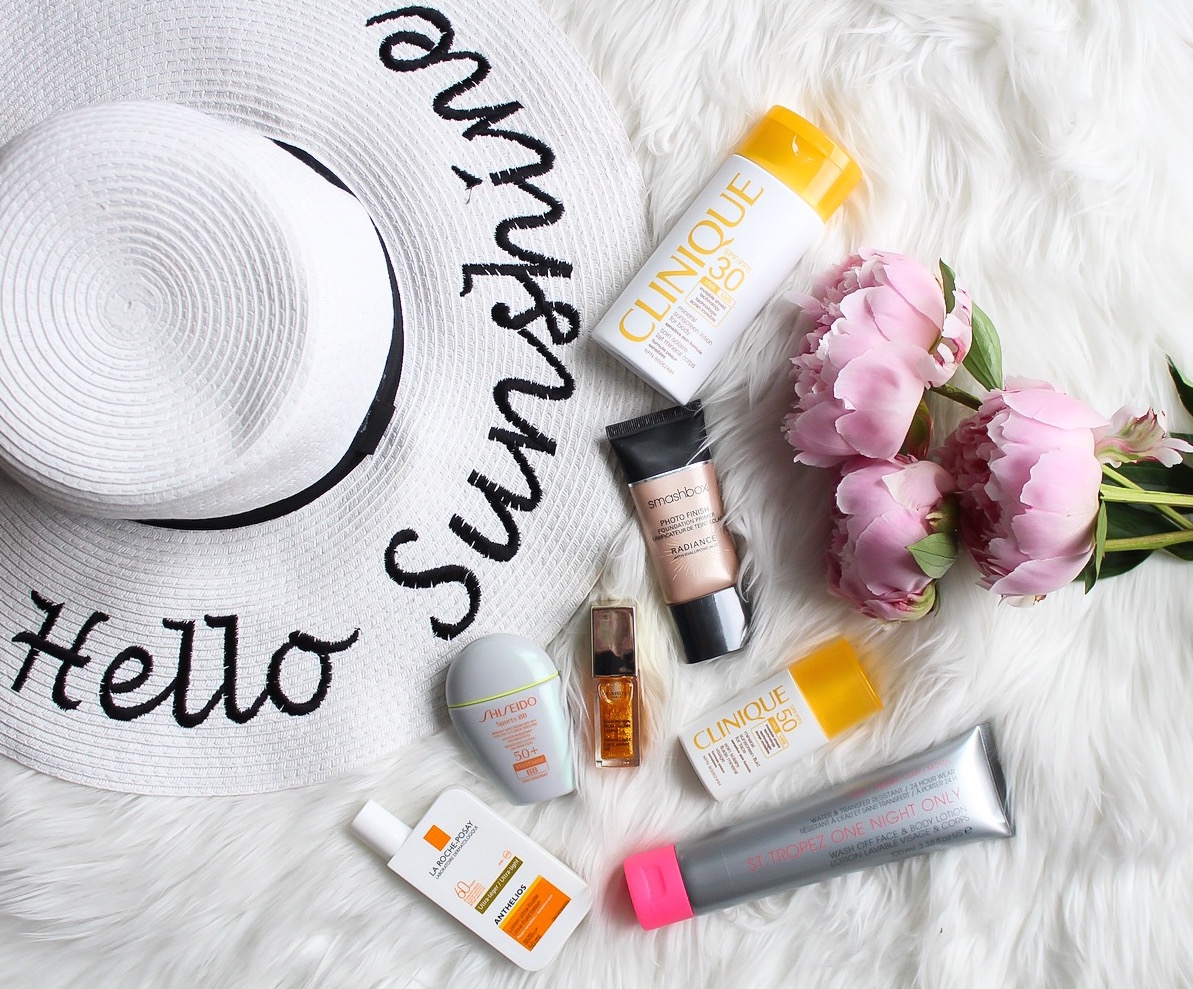 I know as Canadians we can't wait to get outside and bask in the sun all day because our summers are SO short, but it's bad for your skin. It's therefore super important to make sure you use high quality products to keep you protected. You're older self will thank you. Sun spots and wrinkles are the REAL deal people! And when you reach 30 it's something you learn pretty quickly. I cringe at all of the unprotected tanning I did as a teen and all of the burns I ended up with. I'm sure many of you can relate.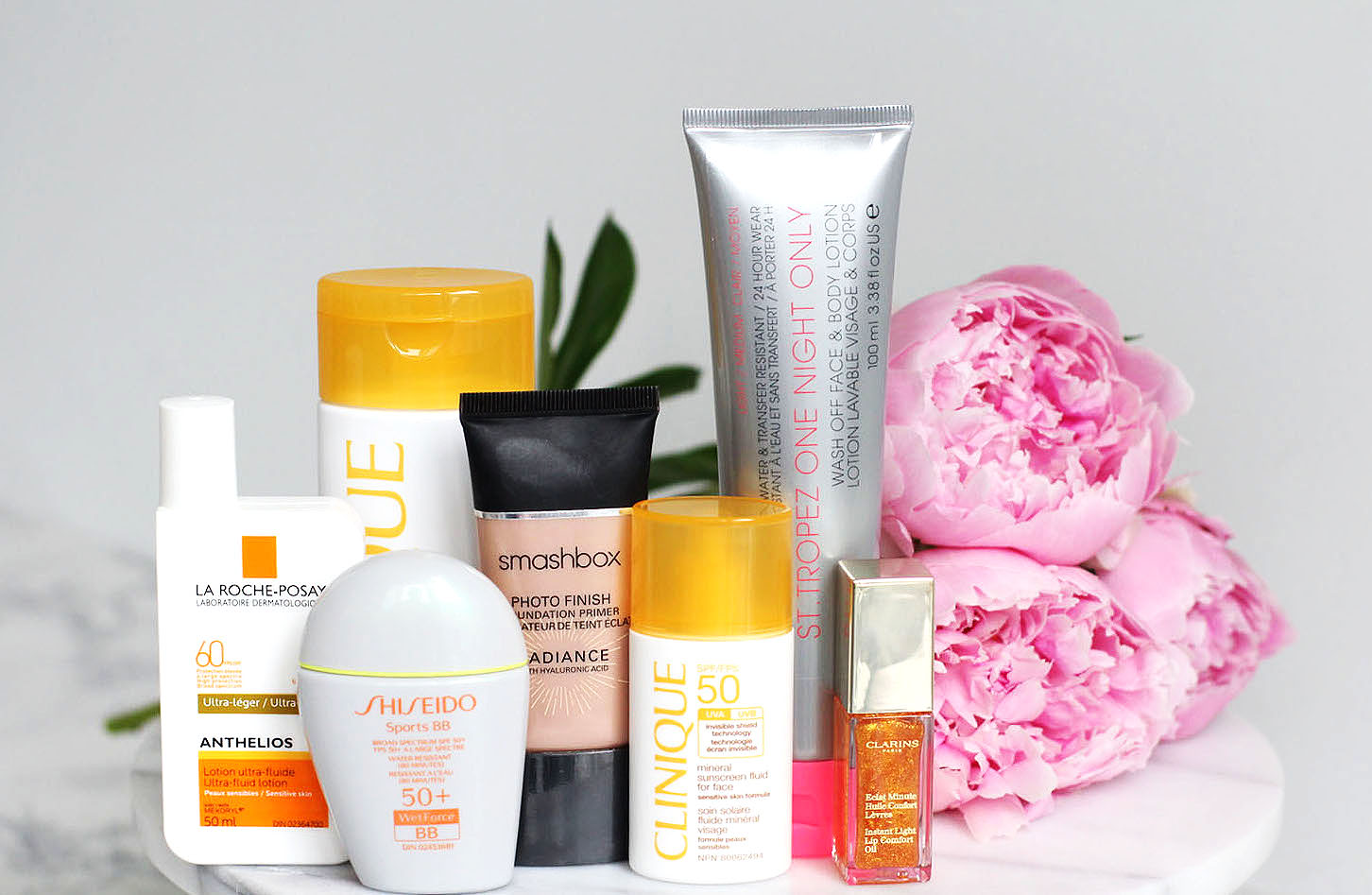 Check out all of the details on these incredible products below and be sure to follow along on social media so you don't miss out on the contest!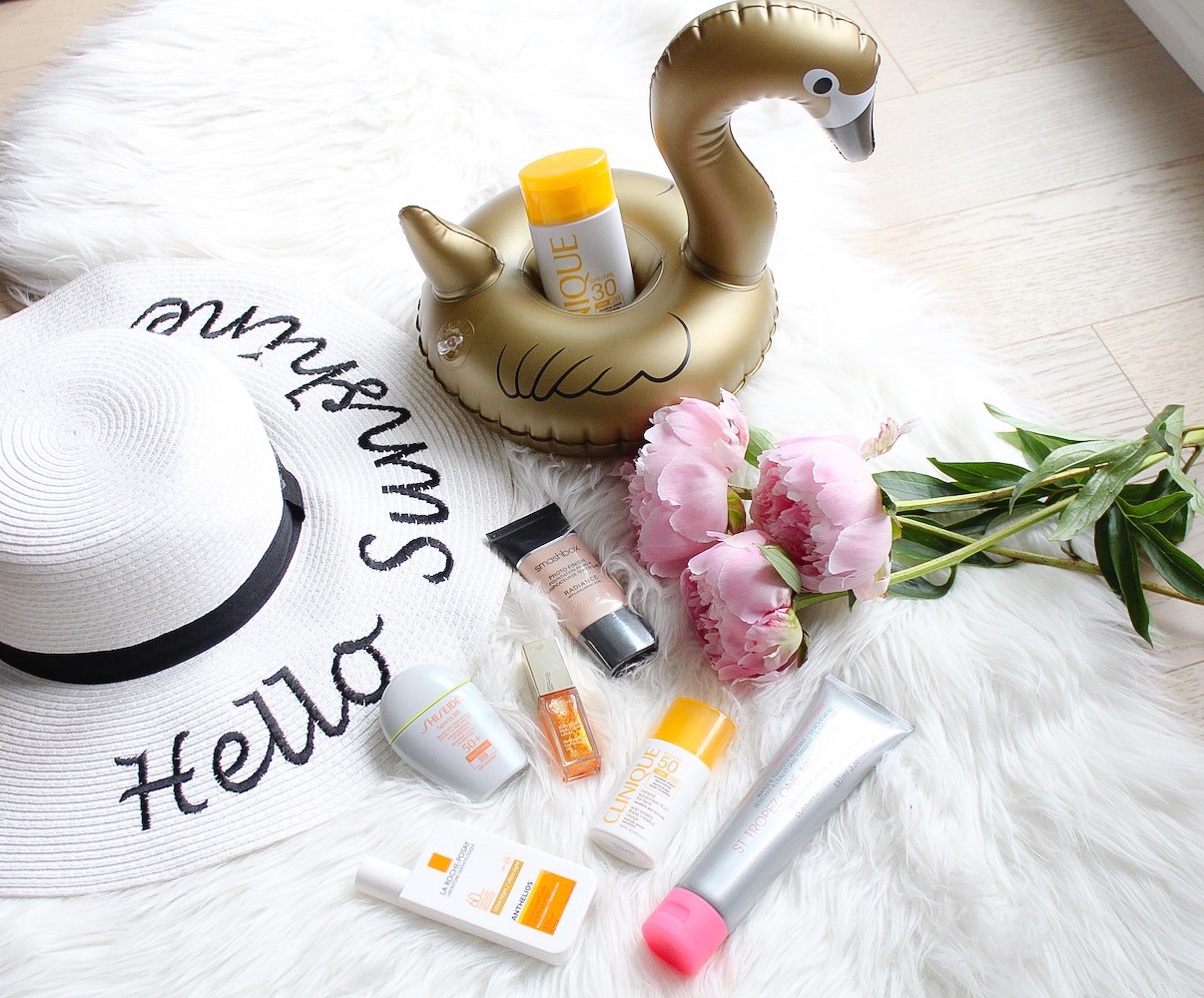 1. Exclusive to Shoppers Drug Mart, these Clinique Mineral Sunscreens are my new favs! There's a lotion for face with SPF 50 and one for body with SPF 30. I love having a stronger SPF for my face and a little lower on my body so I still get a little colour. I also love that they literally have no smell. If you're not a fan of the sunscreen scent these are definitely for you. They also feel nice and lightweight on the skin.
2. Next up is the La Roche-Posay Anthelios Mineral Ultra Fluid Lotion SPF 60 for Face. The key for this one is the matte finish. There's nothing worse than that greasy feeling after applying sunscreen to your face, which normally results in a breakout. I love that this sunscreen feels like you have nothing on when you apply it. It makes for a great makeup base!
3. This Shiseido WetForce BB SPF 50+ for Face is a complete game changer. It's the product I always wish existed and now it does. It's a tinted BB cream with SPF 50 so you're fully protected from the sun and your skin can look flawless all at the same time! I hate having to apply foundation over my sunscreen so this kills two birds with one stone. It's long-lasting and lightweight and available in 3 shades. It also features WetForce Technology and the UV protection veil becomes more effective when the applied area is exposed to water or perspiration for 30 minutes. It's recommended by the Skin Cancer Foundation for active use, non-comedogenic and will not lead to breakouts from clogged pores.
4.  St Tropez One Night Only Wash Off Face & Body Lotion is my personal fav. I have a bit of a self-tanner obsession so I  was super excited to try this one out. It gives a streak-free face and body natural tan that lasts for up to 24 hours, with no transfer. It also washes off with soap and water so if you like the tan without the commitment this one is for you. It's available in light/medium or medium/dark. You can also purchase the  St. Tropez Prep & Maintain Tan Applicator Mitt to make sure your application is even and streak-free every time.
5. I've been on a real primer kick lately so I could not wait to try this new Smashbox Photo Finish Radiance Foundation Primer. The moisturizing primer cream gives you an instant magic-hour glow. It illuminates, perfects and enhances radiance while hydrating for better makeup application. The best part is the micro-fine amber and bronze pearls that create a warm, dewy glow.
6. I can't get over how much I love this new Clarins Instant Light Lip Comfort Oil. Pretty much all of the lip products I use are pink, but this one stole my heart. It is a pure plant oil formula—with a blend of mirabelle plum, jojoba and hazelnut oils— that instantly soothes and nourishes lips while forming a protective layer of transparent colour to help lock in moisture for deep hydration. The shade pictured is Shade 07 Honey Glam that provides a shimmering result. When I think of a summer lip gloss this is exactly what I imagine. It's perfection.
All of these products are available at Shoppers Drug Mart and beautyboutique.ca.
Thanks to Shoppers Drug Mart for sponsoring this post. All thoughts and opinions are my own.