This months Pink Mail Bag is full of some of the cutest new arrivals I've ever seen and alot of pink! There's been so many fun deliveries lately that I've been dying to write about, but this month turned into one of the busiest months of my life (!!!).  I'm finally getting around to finishing this post so let's get started!
I'm so excited to introduce you to Pombons. These little pom pom shoe clips totally change up the look of your favourite shoes and they are absolutely adorable! The company was started by my friend Cristina from Shoe Tease Blog, who is definitely a shoe expert. The colour selection is amazing. Check out the combinations I created below! I can't get over how cute they are.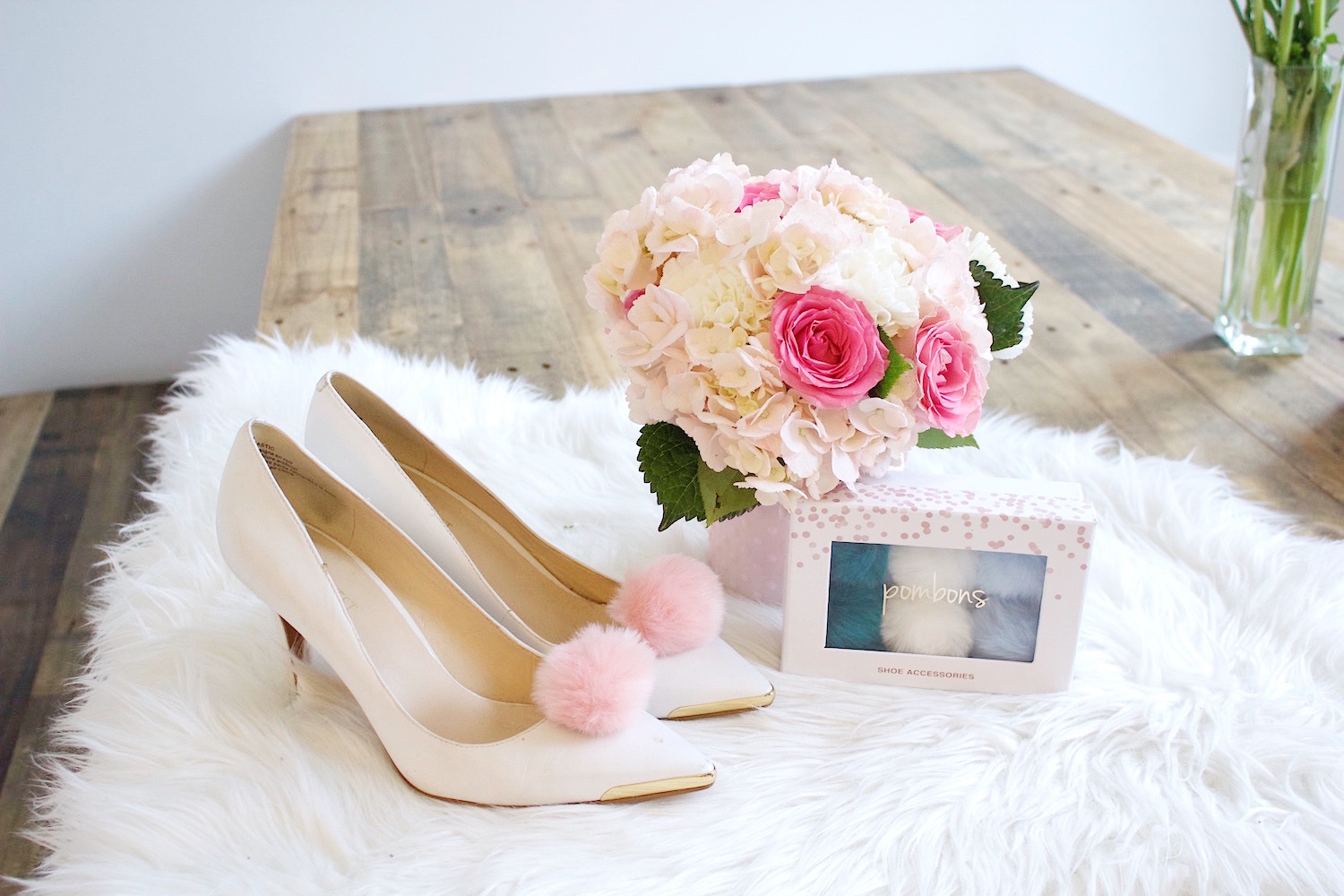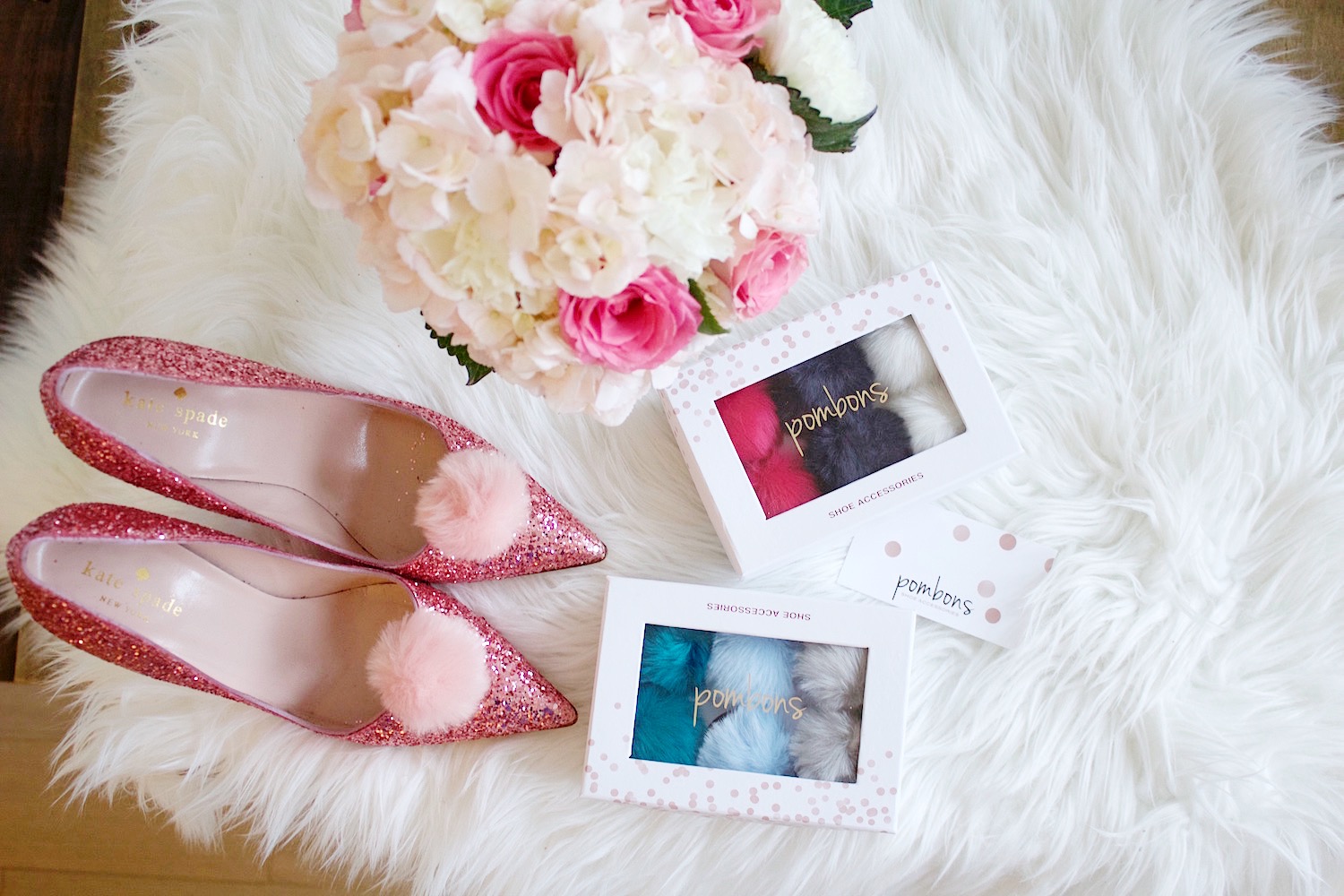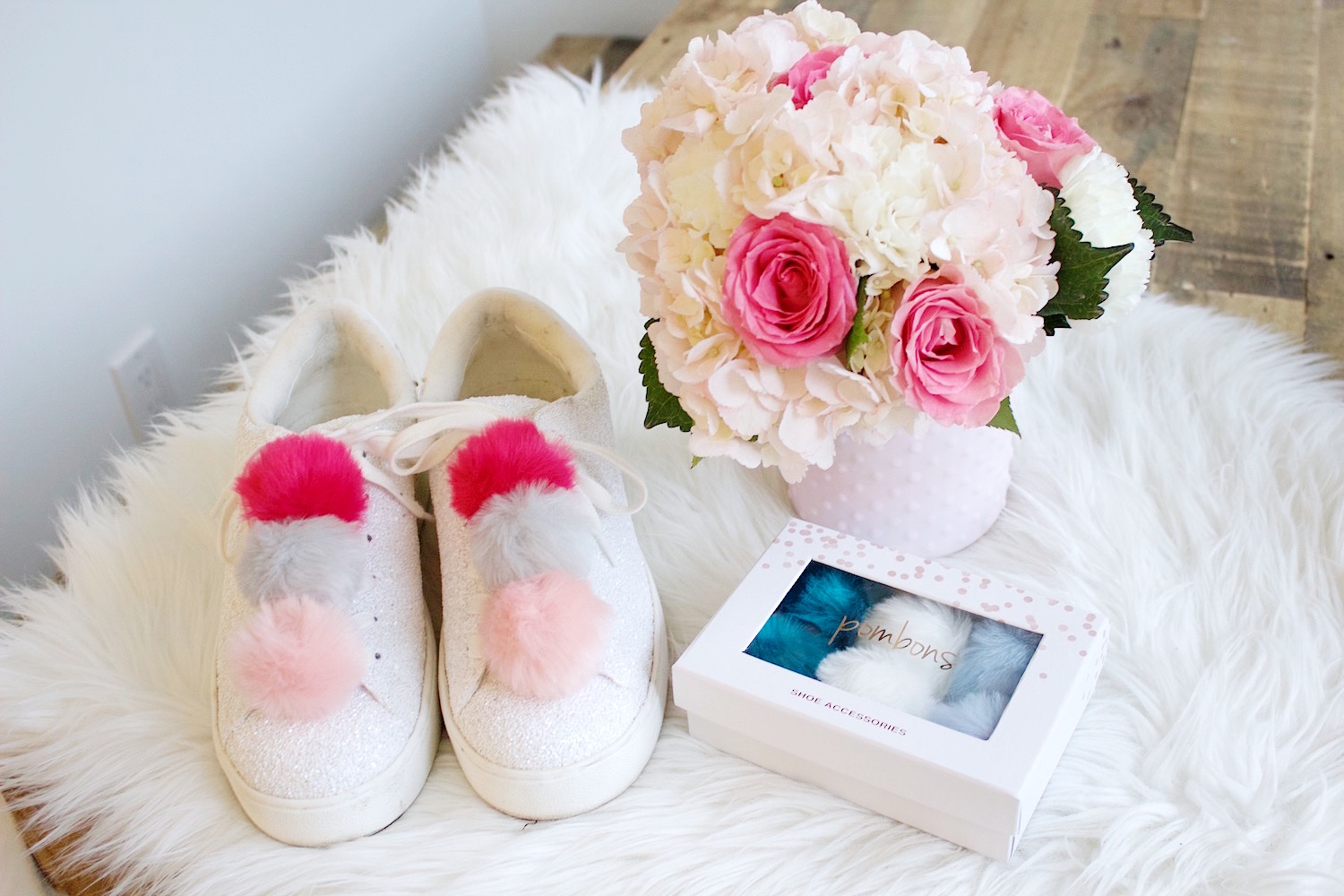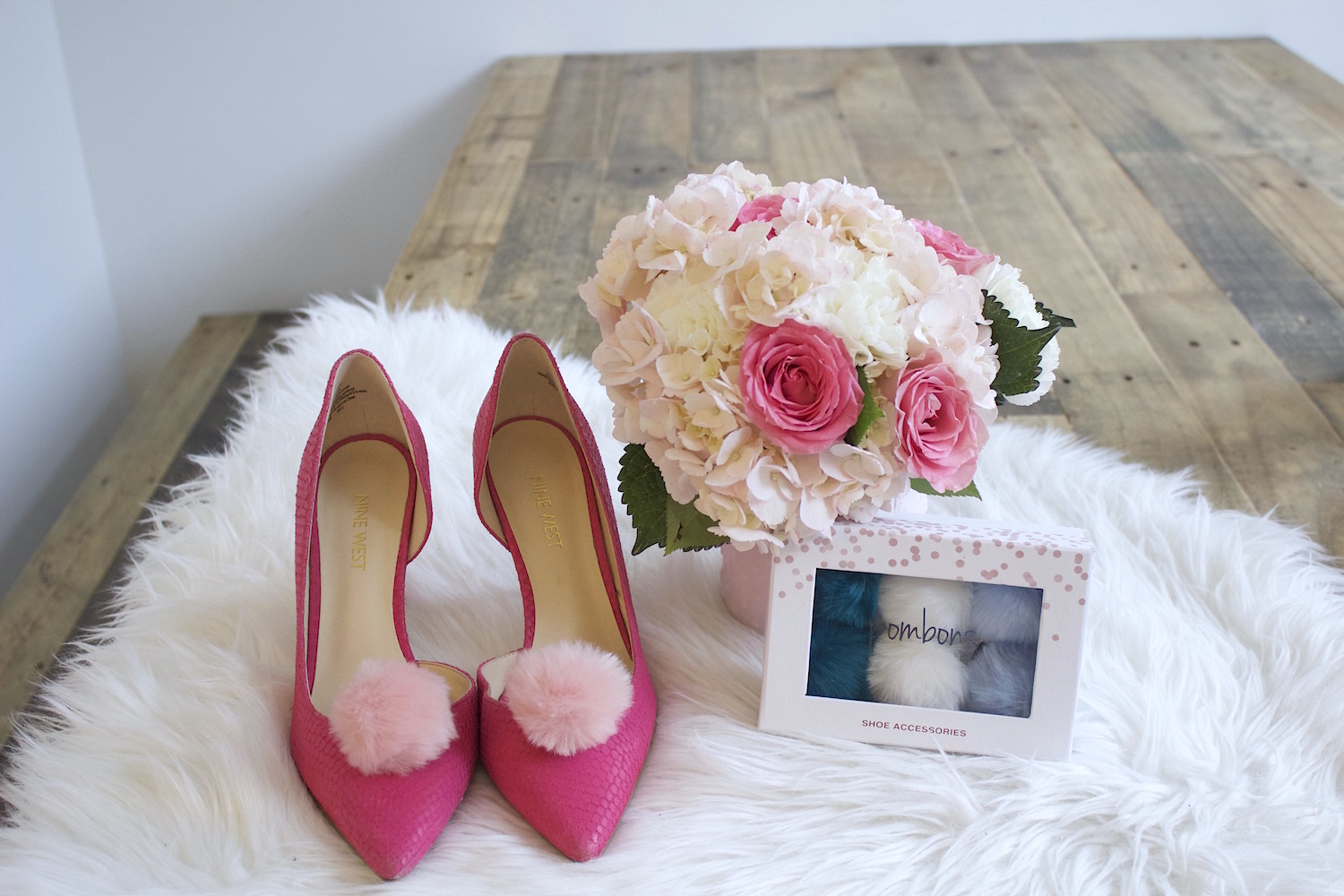 I wanted to write about the skincare lineup I've been using because my skin has never felt better. This Garnier Gentle Clarifying Cleansing Gel feels really gentle and moisturizing but it also easily removes all of my makeup and mascara. This is exactly what I look for in a cleanser.
I have to have Caudalie Beauty Elixir on hand at all times for morning and night. If you haven't discovered this product yet, YOU MUST. It has a cult following and for good reason. The refreshing and clean feeling you get after spraying it on is actually addicting. My skin always feels amazing after a quick spritz throughout the day and before I put my makeup on. 
This Philosophy Take A Breath Eye Gel Cream is so moisturizing and non-irritating. My eyes are SUPER sensitive and this product has been one of the only eye creams I've been able to use consistently. It also feels really smooth and cooling on tired eyes which I love for the morning.
Last but not least, this Origins GinZing Energy Boosting Moisturizer is one I will buy over and over again. It's rare that I actually buy beauty products since I get sent quite a bit, so you know if I'm re-purchasing it means a product was THAT good. This one checks off all of my boxes for a great moisturizer: lightweight, fresh, soothing, hydrating and oil-free.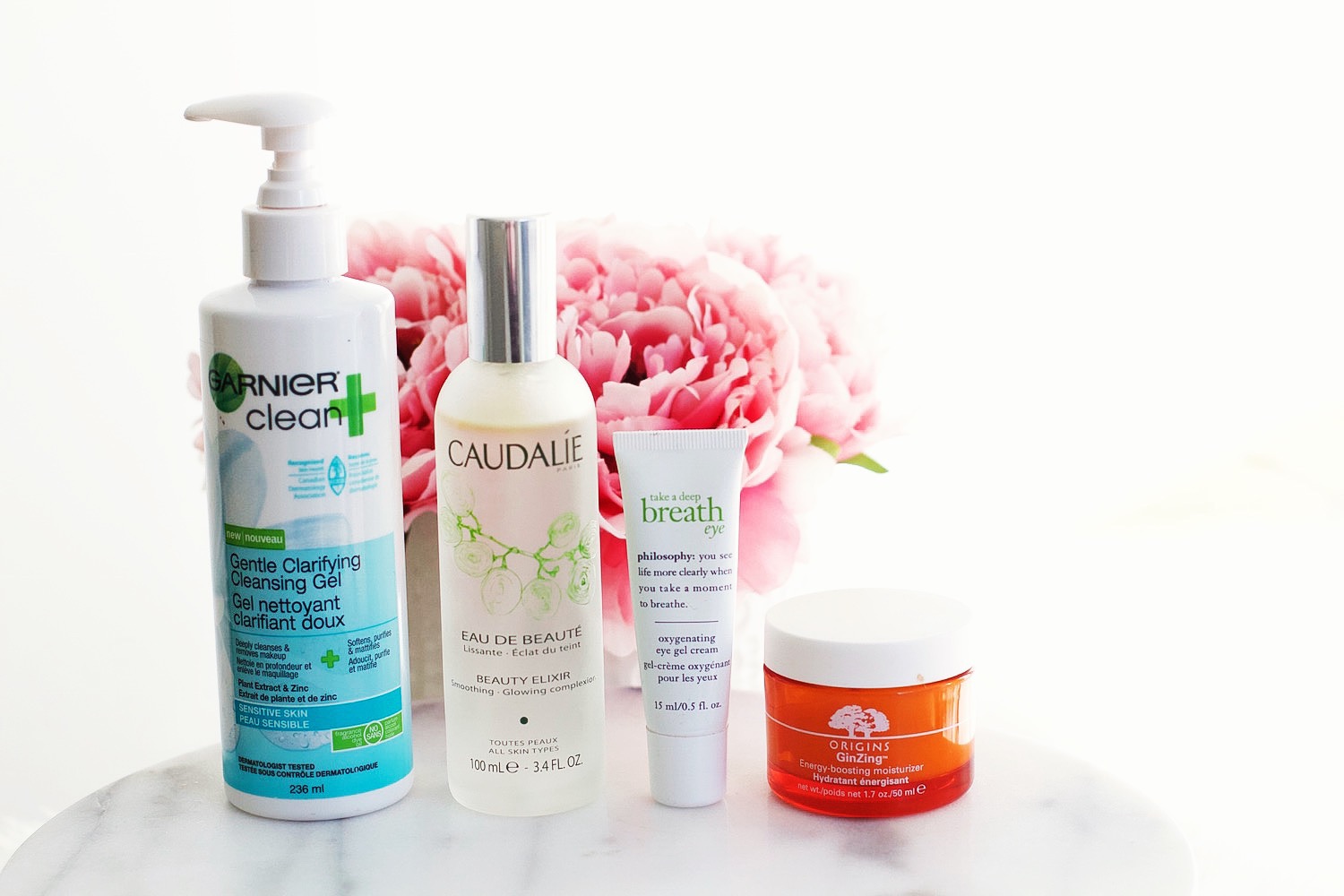 Lise Watier sent over some of their new products for spring and I'm loving the mix of light pink, bronze and pops of bright colour. There's also a great moisturizer with an SPF that I'm saving for my upcoming vacation and the spring/summer months. This eyeshadow souffle is one of my all time favourite products. I use it almost daily. It's a mix between a cream and powder shadow and it goes on so smoothly with a really subtle shimmer. This pink blush shade is really pretty. Also, I love a good bronzer and this one is a must!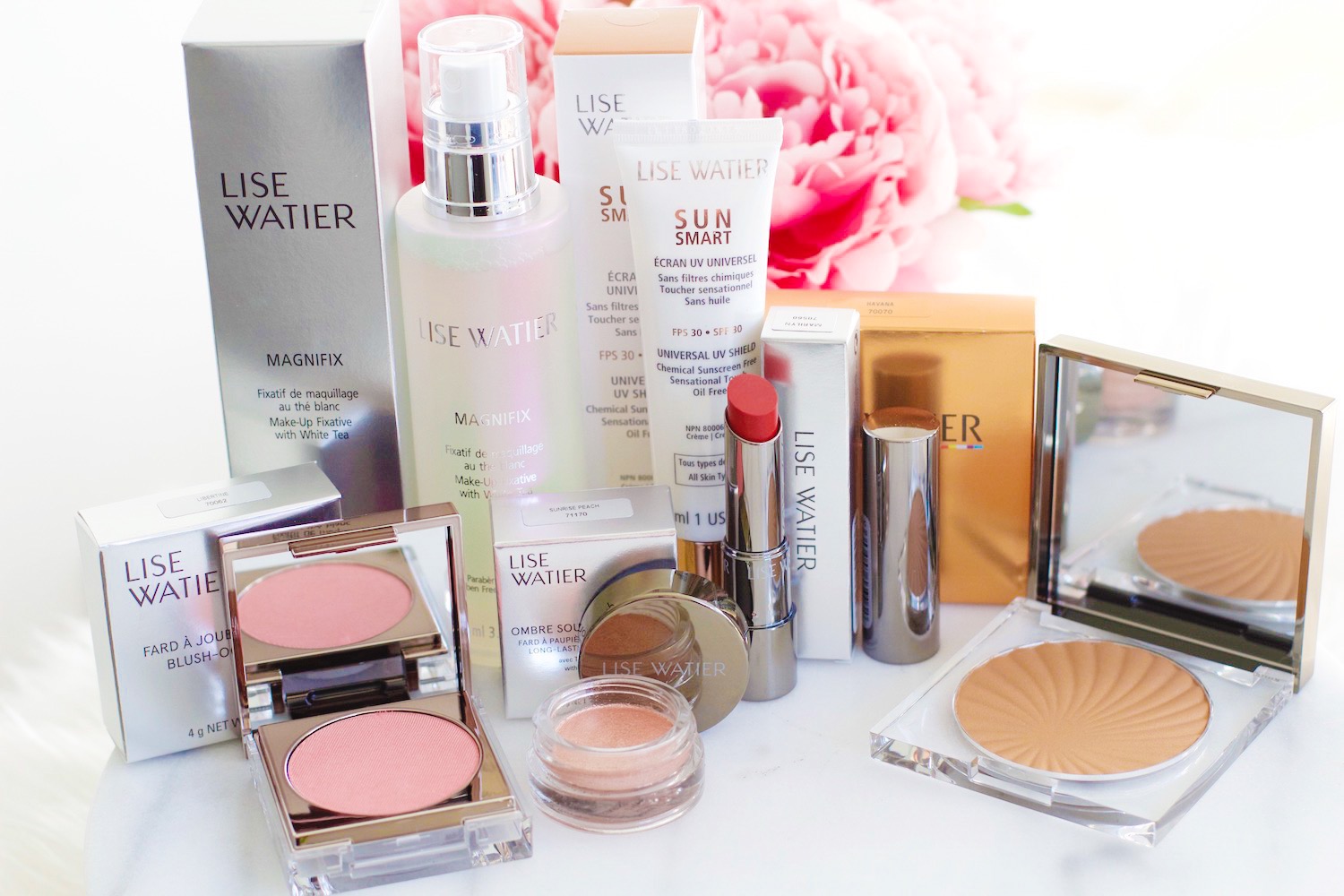 I get so excited when new fragrances land on my doorstep. Especially when the packages are completely pink! This new fragrance from Tory Burch is called Love Relentlessly and it's definitely my new go-to date night perfume. It's a mix of pink pepper and patchouli, infused with dewy rose and amber. And check out the jewel-shaped bottle with hints of gold. The package came with some note paper cards to write out some love letters. I'll definitely be using these! This perfume now has a permanent spot on my vanity.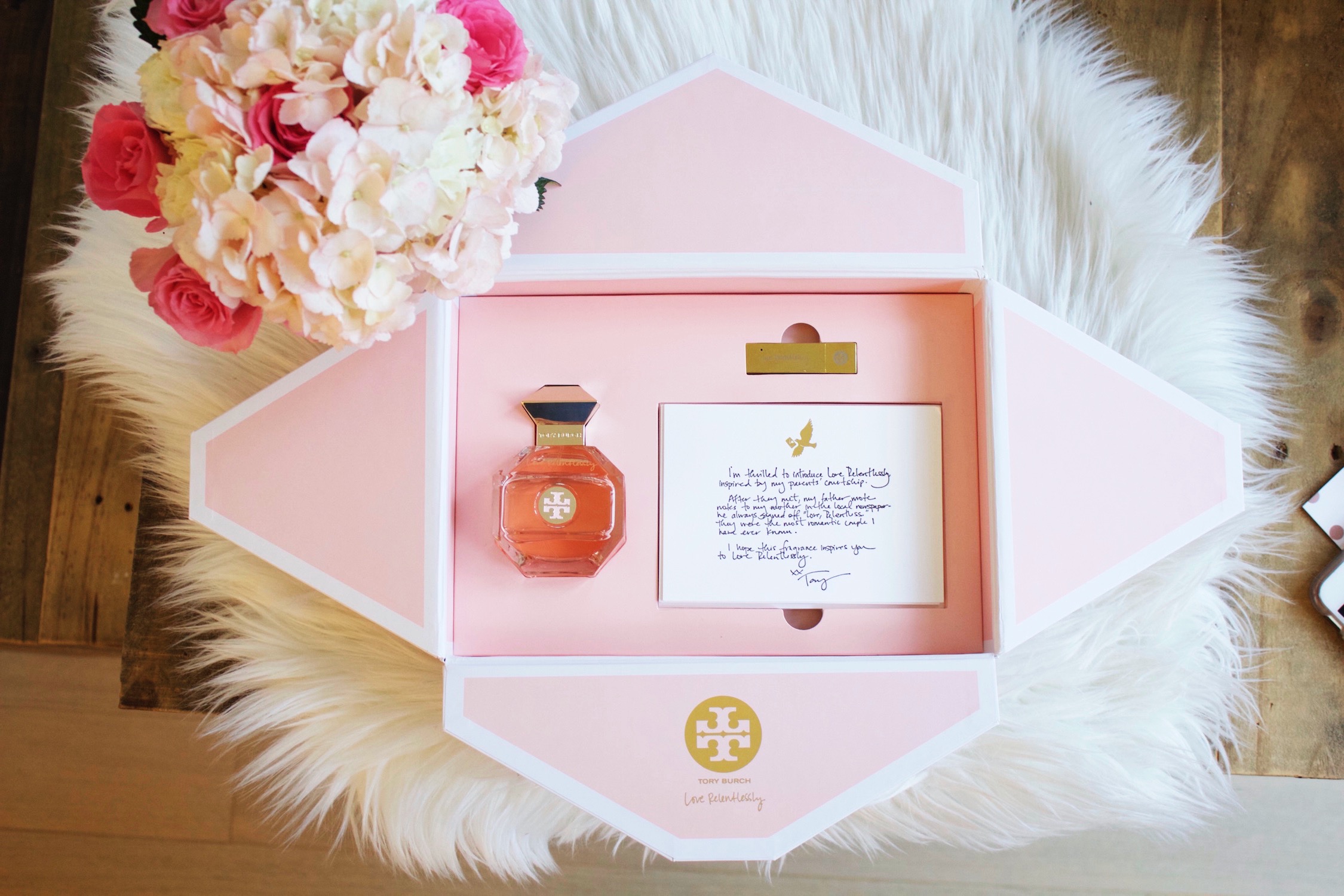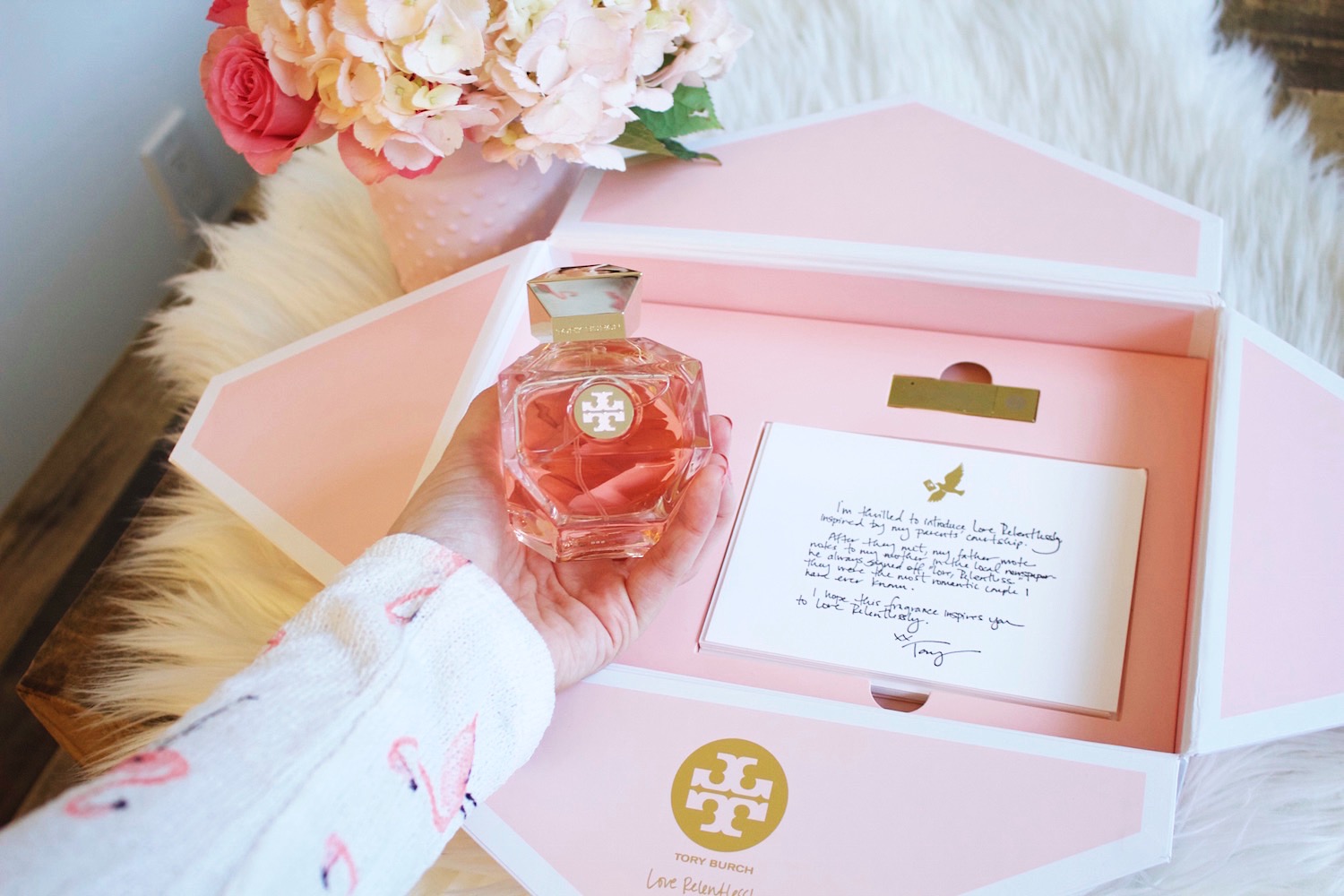 Skechers sent over these new gym shoes and I basically haven't taken them off since they arrived. They are so comfortable they seriously feel like a second skin. I love the graphic design and they are incredibly lightweight. I can use all the workout motivation I can get and cute shoes definitely do the trick!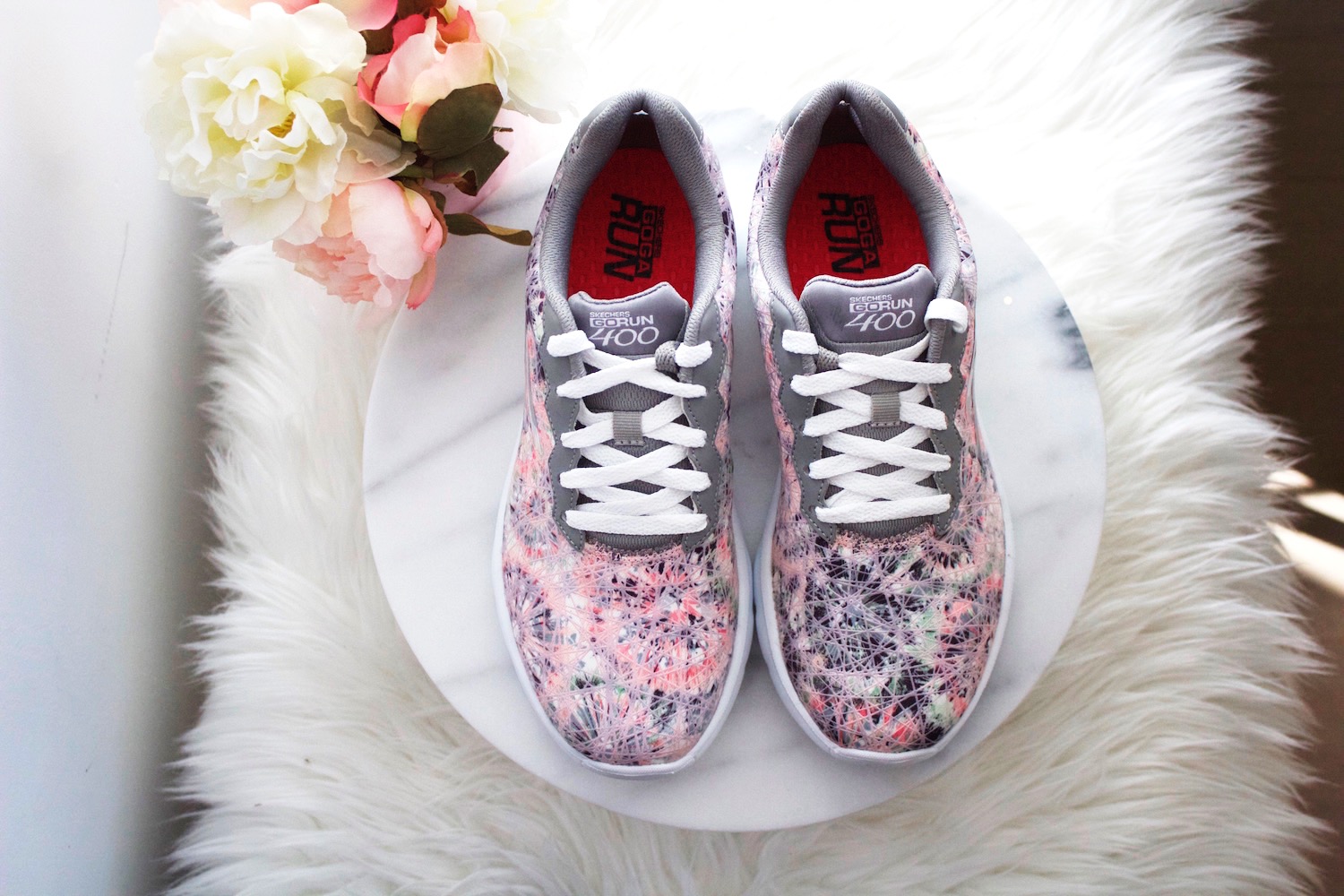 Can we talk about the packaging on these new Quo spring products from Shoppers Drug Mart? These are definitely "display on my vanity" worthy. They seriously look like little pieces of art and the shadows and blushes inside are beautiful. There's also a great brow kit. I'll be using all of these pink shades all spring/summer!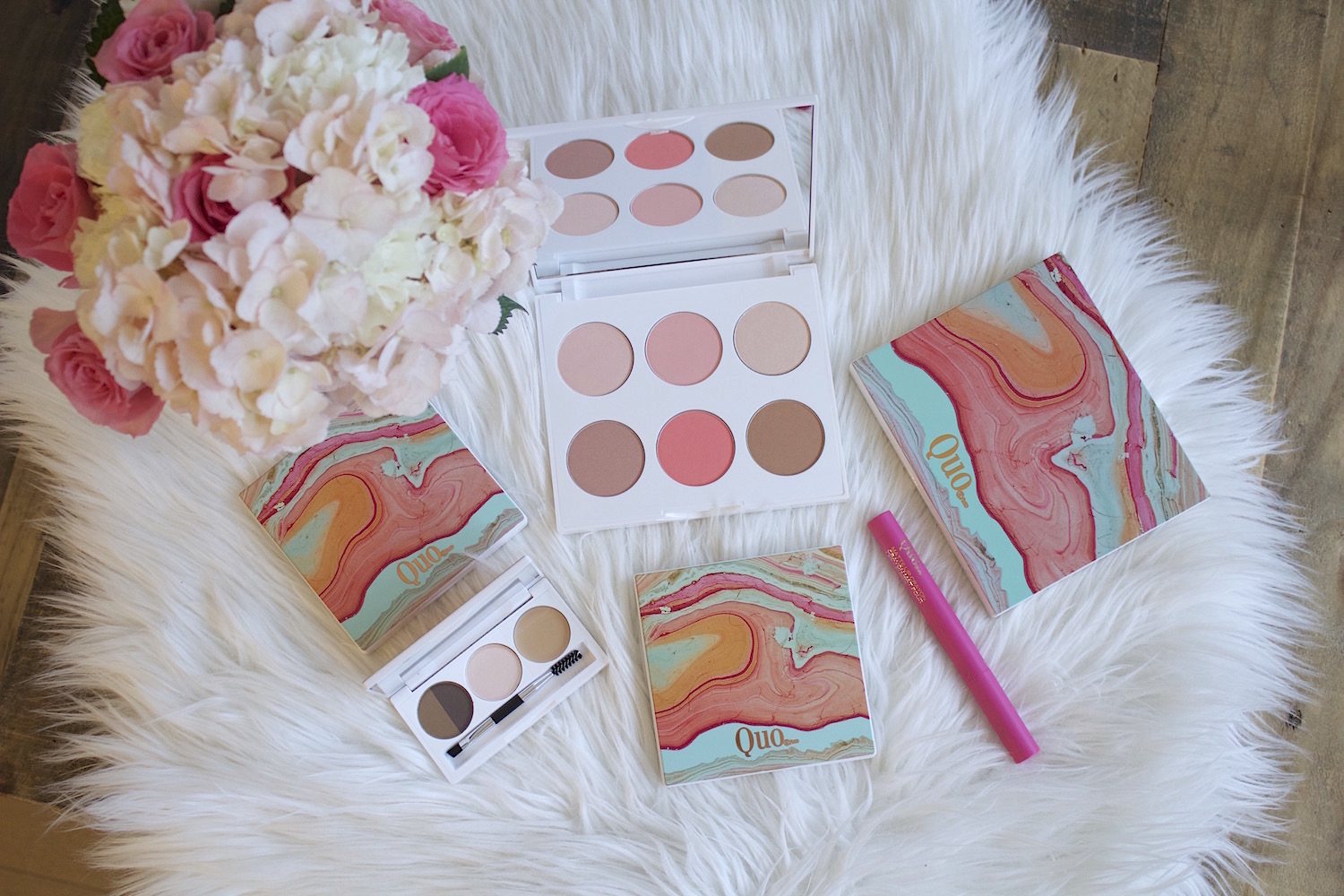 When Cake introduces new products I immediately jump for joy. And when they announce that they are introducing an entire lineup of dry styling products, I basically hit the ceiling! Check out these new hair products below. I cannot get enough. First of all, all Cake products smell like heaven. Second of all, these sprays are a major lifesaver for girls on the go. I'm always heading from the gym to work to events and I'm always looking for products to help my hair look presentable and last longer between washes. These have definitely been added to my must-have list. Plus, the cute packaging and delicious smell is a bonus! Since my hair is pretty dry, I've been using The Locks Smith Hydrating Dry Conditioner Spray the most. It has Argan Oil, Coconut Oil and Crambe Seed Oil to add shine, moisturize, smooth and condition my hair. It's also a frizz-fighter and super lightweight. It's been saving my dry hair this winter since static is basically my #1 enemy!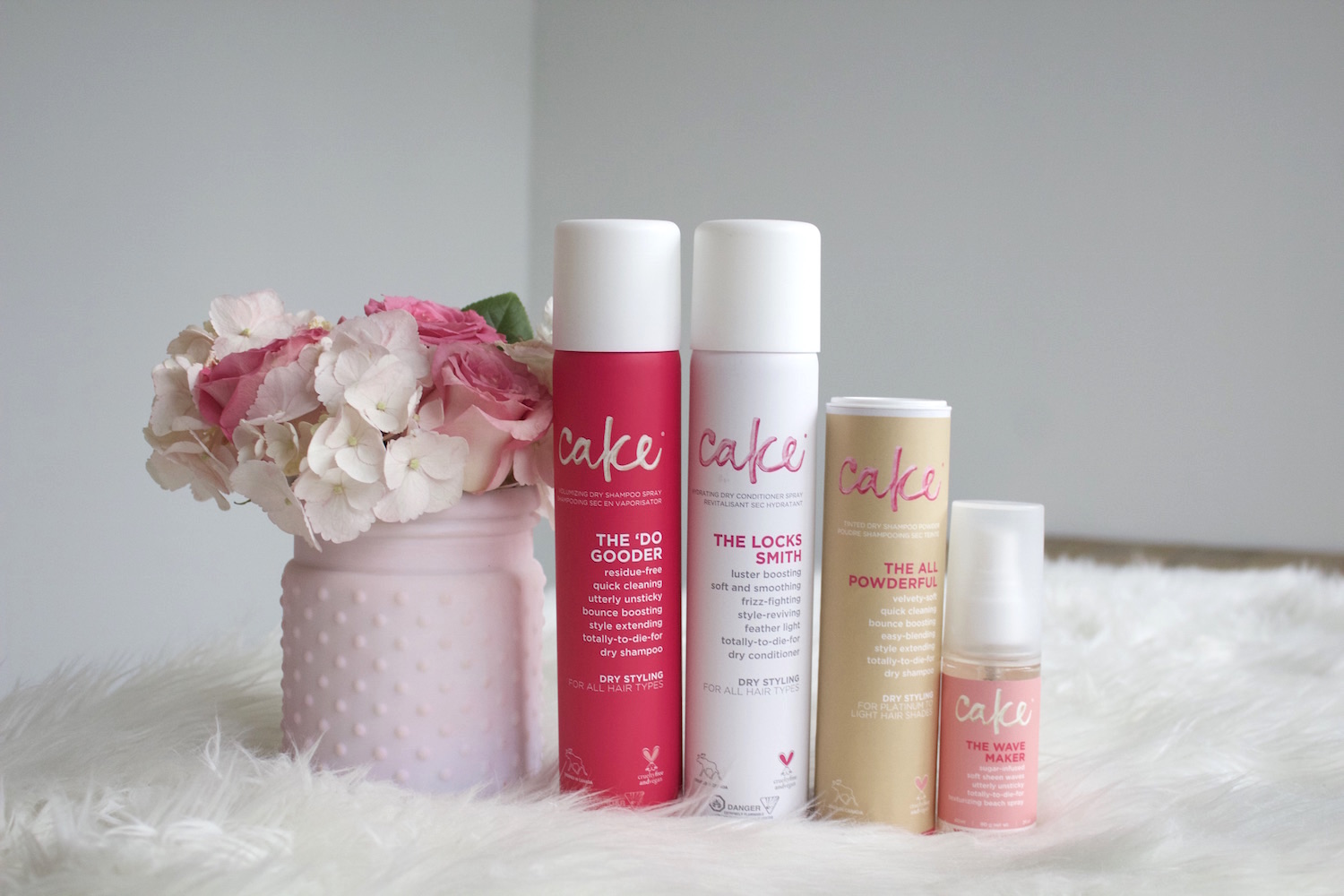 Some companies are a match made in heaven and I'm loving this new collaboration between Clinique and Crayola. How much fun are these new limited-edition Chubby Sticks? Any girl that says she doesn't want these, is lying to herself. It's pure childhood nostalgia mixed with lipstick! As a child, nothing was better than opening a new box of crayons and now as a beauty addict nothing is better than opening up a fresh new lipstick. These give you the best of both of those experiences! haha. I'm in love with the Tickle Me Pink shade. All of the shades add a juicy pop of subtle colour to the lips and are spring perfection.