I'm not sure I'll ever get sick of dress shopping. I had the time of my life picking out my wedding dress and now it's time for the bridesmaids! 
I recently took a trip to David's Bridal with one of my bridesmaids to try on some dresses and I'm so excited about all of the beautiful options. They really are a one stop shop for so many great bridal party goodies. I always knew they had great dress options, but I was going crazy for the bridesmaid gift options and bachelorette party goodies. 
My vision for the bridesmaid dresses for my wedding is pink (naturally), long and flowy. I love the romantic feel of flowy fabric and tulle. I'm also having a hard time deciding to do everyone in the same dresses or mix it up with same colour, but different strap details. What do you guys think? Are you into the classic look of everyone matching, or are you liking the new trend of mixing the styles up? 
Check out all of the dress options below. I'd love to hear what your favourite pick is! 
This first option was our personal favourite. I love everything about it – the sweetheart neck, beautiful romantic tulle and knot detail at the top. It's super flattering. Also, how beautiful is my bridesmaid Natalia?!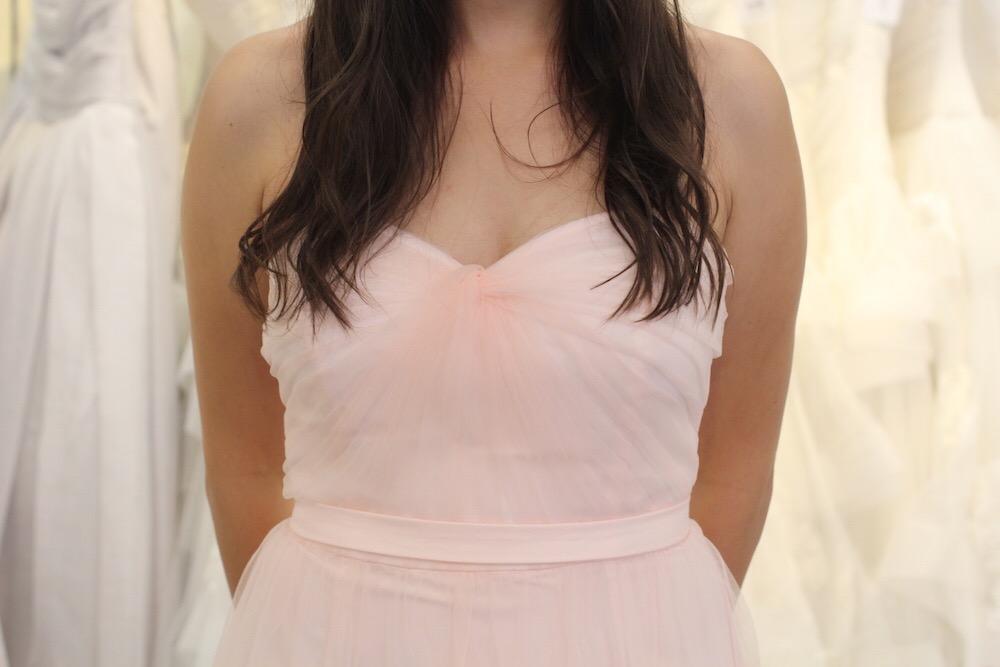 Next up, we have this sequin top option. I like the subtle sparkle of the and the tulle overlay. It makes it a softer look, while still being fun and different.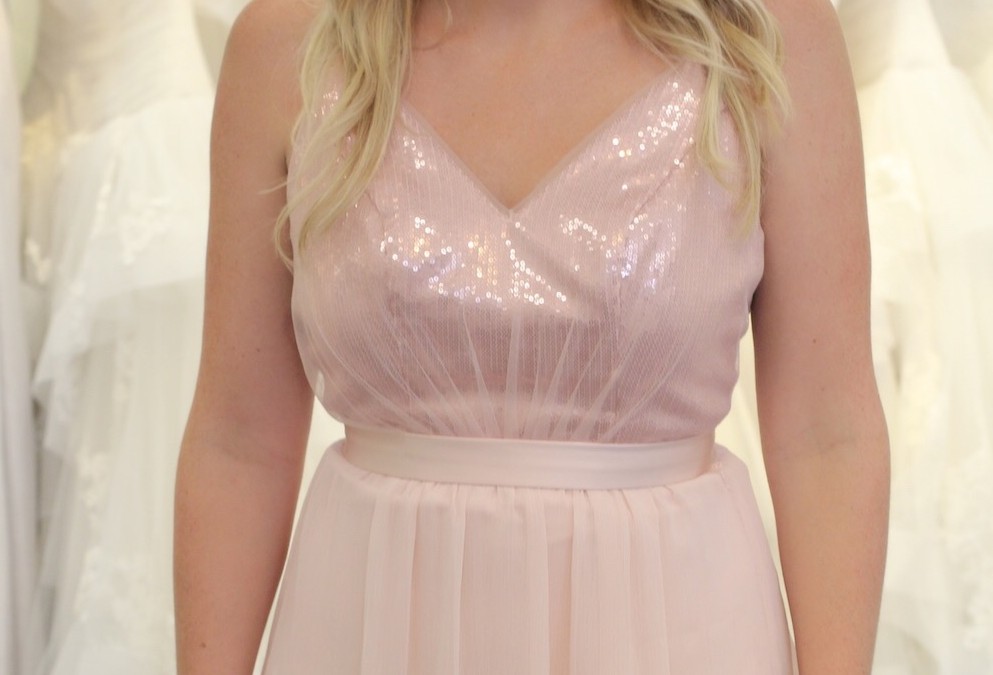 Another one of my top favs was this dress below. It hugs the waist and the little diamond detail on the top is really pretty. I like the grecian vibe of this one.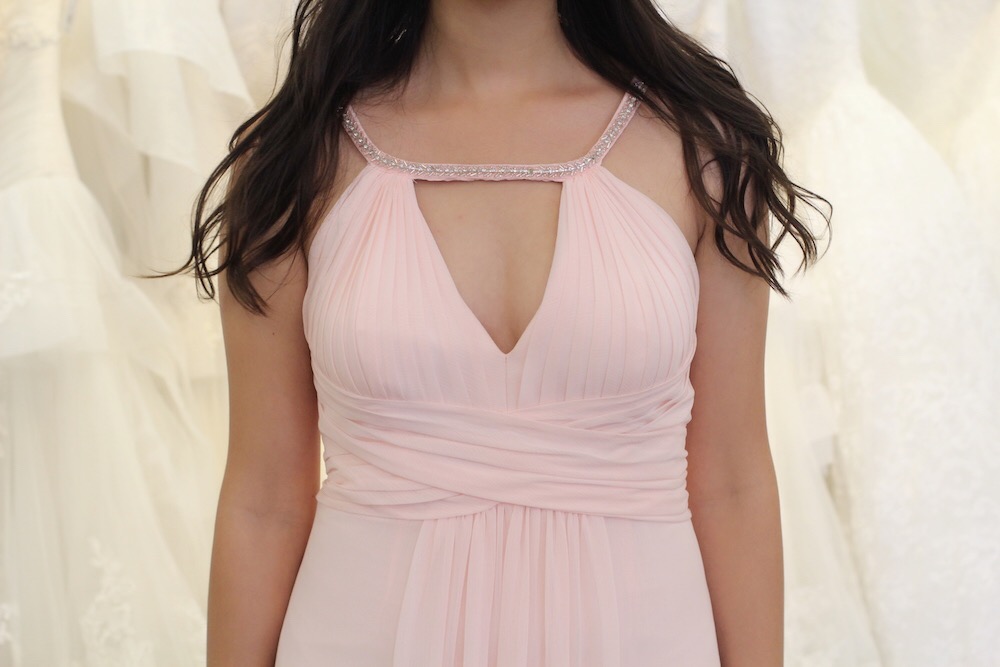 I actually have a dress that's really similar to this next option and I wear it all the time! I love the off shoulder ruffle detail. This one might be a little too casual for the overall look I'm going for, but it certainly is pretty!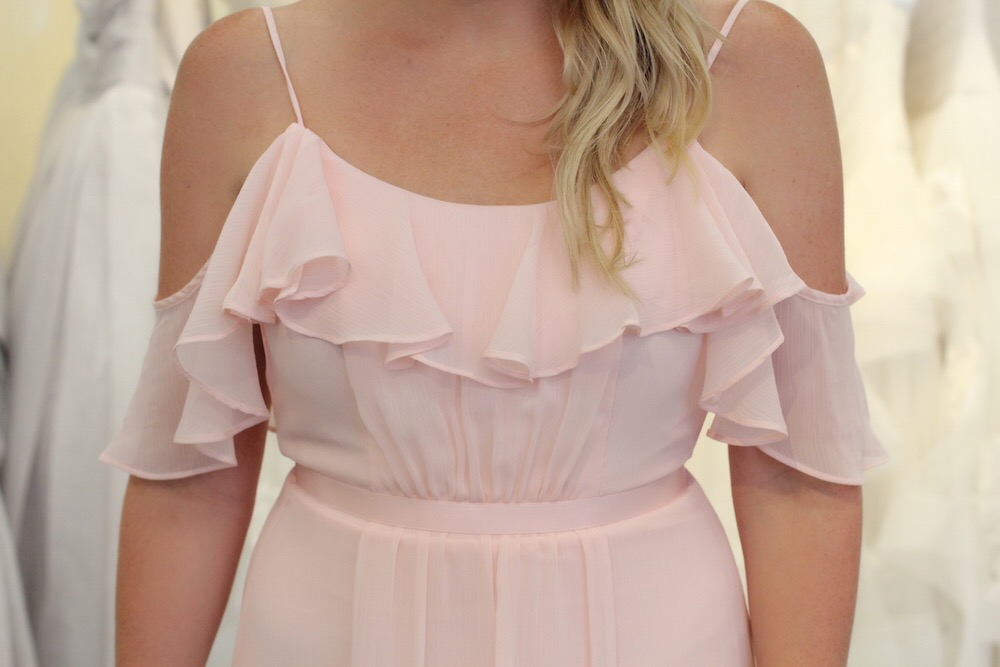 These next two options both have lace tops and I love this look. I'm a sucker for lace. I like the strapless dress with the sexy slit the best out of the two. What do you think?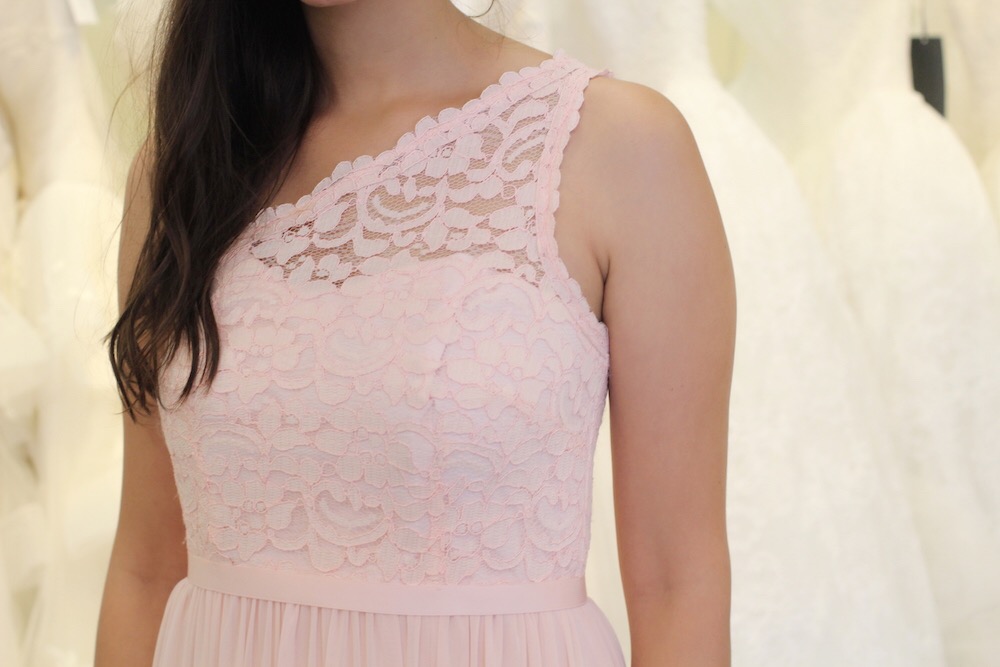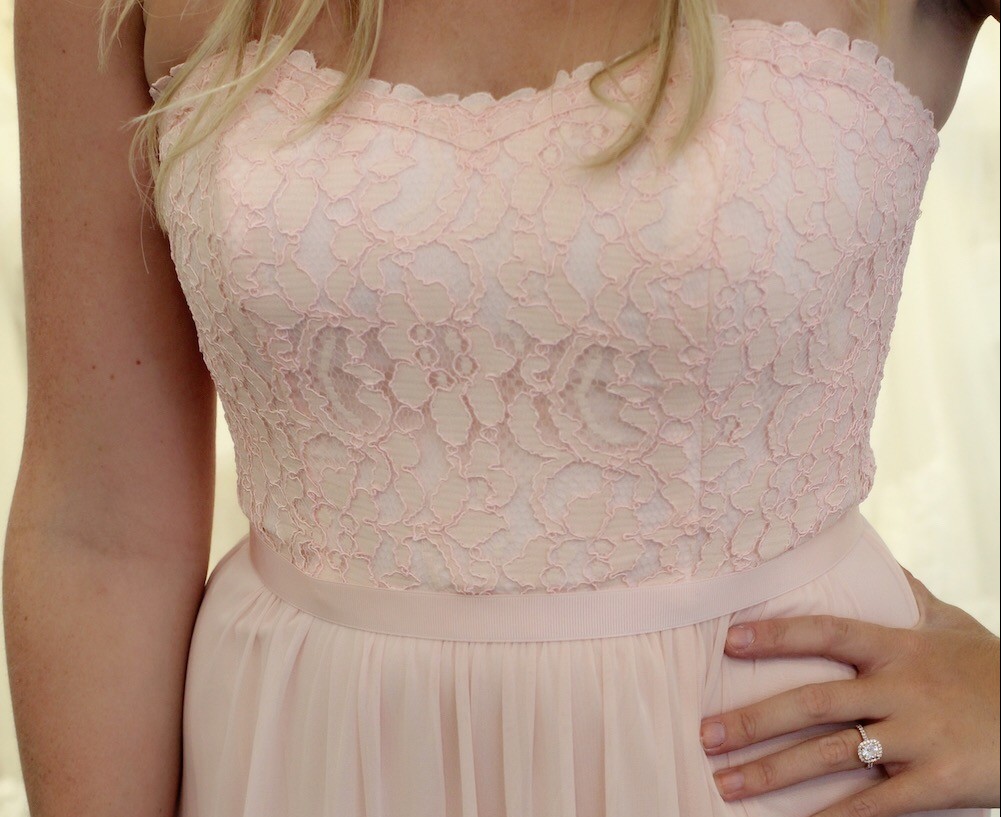 Another contender! I love the detail on the neck and I feel like this style would look good on any body shape.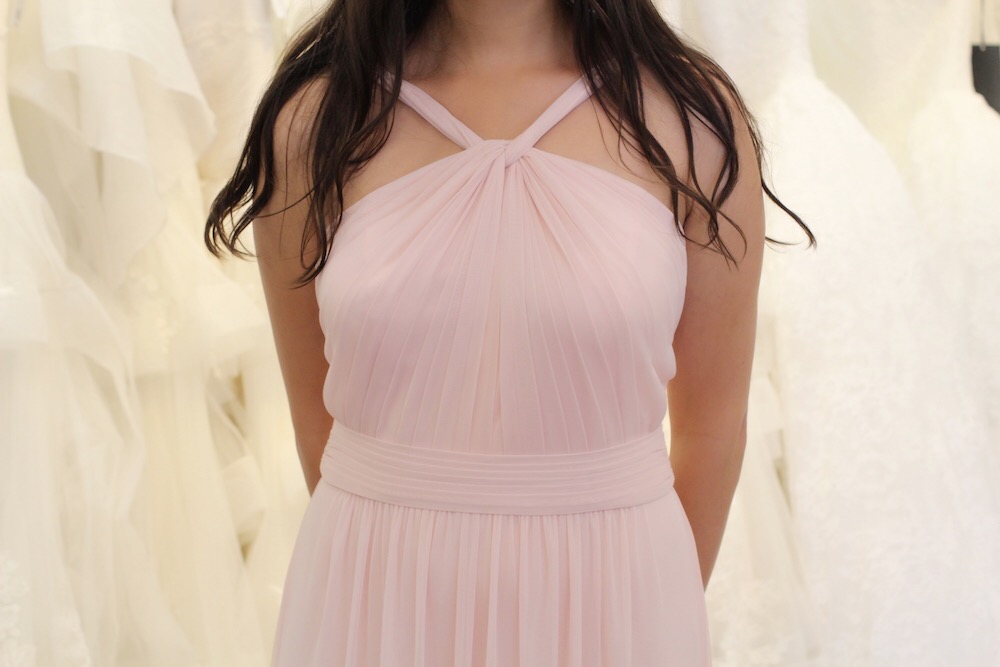 The photos don't do this one enough justice. The skirt on this one is beautiful! It's a shiny satin material and I love the pockets! This dress is really comfortable to wear.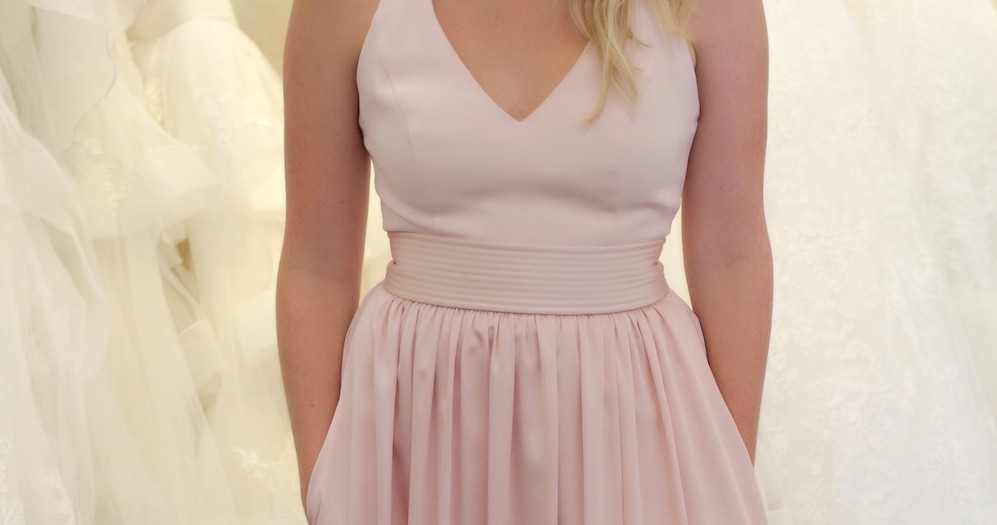 I love a good ruffle! How cute is this final option? The top is really flattering and I love the fun vibe it gives off. It makes me want to dance and twirl the night away!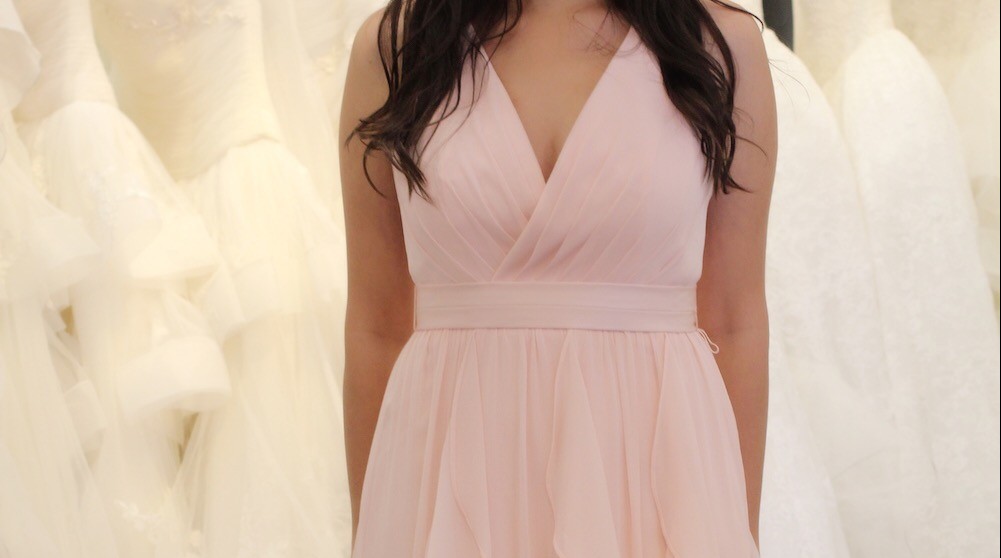 And there you have it. Which option is your favourite? I'd love to hear your thoughts. It's going to be a really difficult decision and I could use all the help I can get! 
Thanks to David's Bridal for sponsoring this post. All thoughts and opinions are my own.