This week's Pink Mail Bag is a mixed bag of goodies. I get so excited when new items land on my doorstep and there's some products that I can't wait to share with you all. Below are a few of my favourites that have arrived lately. 
Keep reading to see which new items are on my radar right now.
How cute are these little bralettes from La Vie en Rose below? I love the contrast of the bold colours and the dainty lace. They are super comfy! I love wearing them around the house when I'm relaxing at home. Plus, they are look really sexy on and can double as lingerie. The hot pink one below with the little bow is obviously my favourite. See more bralette options HERE.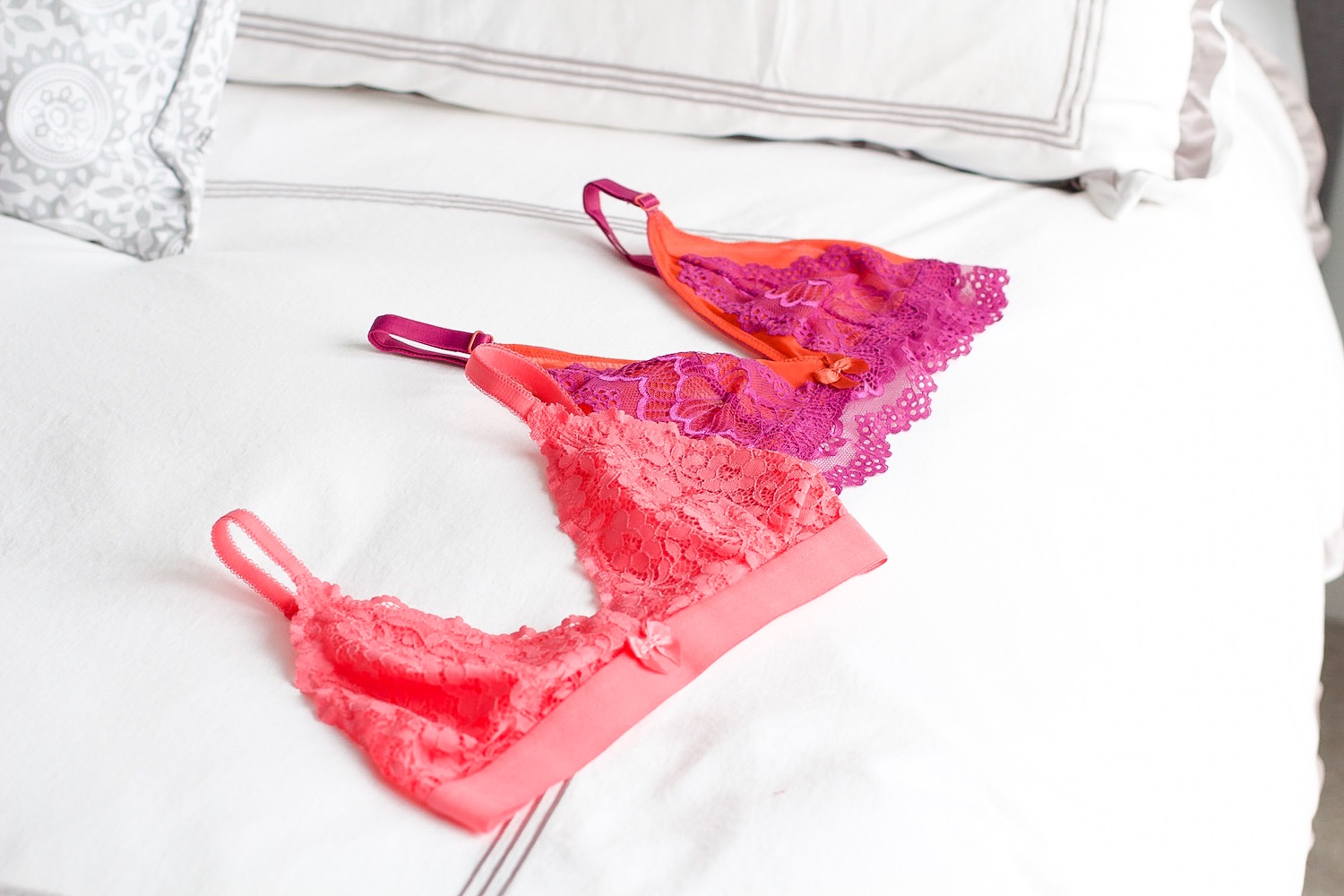 J.Crew dropped off this really cute delivery below.  It included a J.Crew cooler, Strawberry & Lime cider drinks, personalized drink cozies and their fall catalogue. I'm obsessed with J.Crew's fall collection because it includes SO MUCH PINK!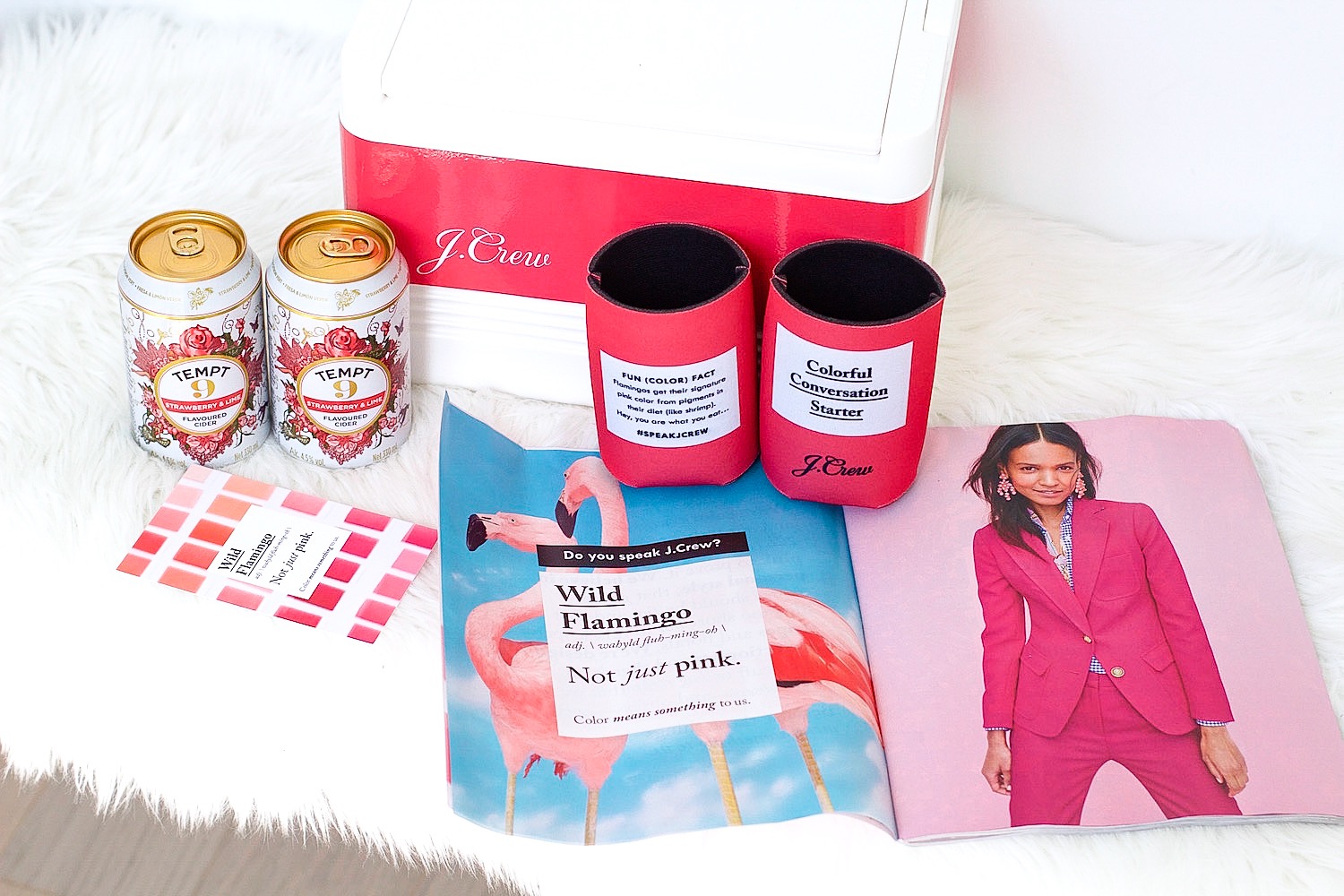 I instantly fell in love with the below Cheekathon collection from Benefit Cosmetics. It's a mix of beautiful blushes and bronzers. You can mix and match to create the cutest cheek combinations. I always use the Hoola bronzer and the Dandelion blush on a daily and I sometimes I like to mix it up by blending them with some of these other shades to create different effects. The Rockateur makes a great highlighter and the Coralista mixes really well with the bronzers.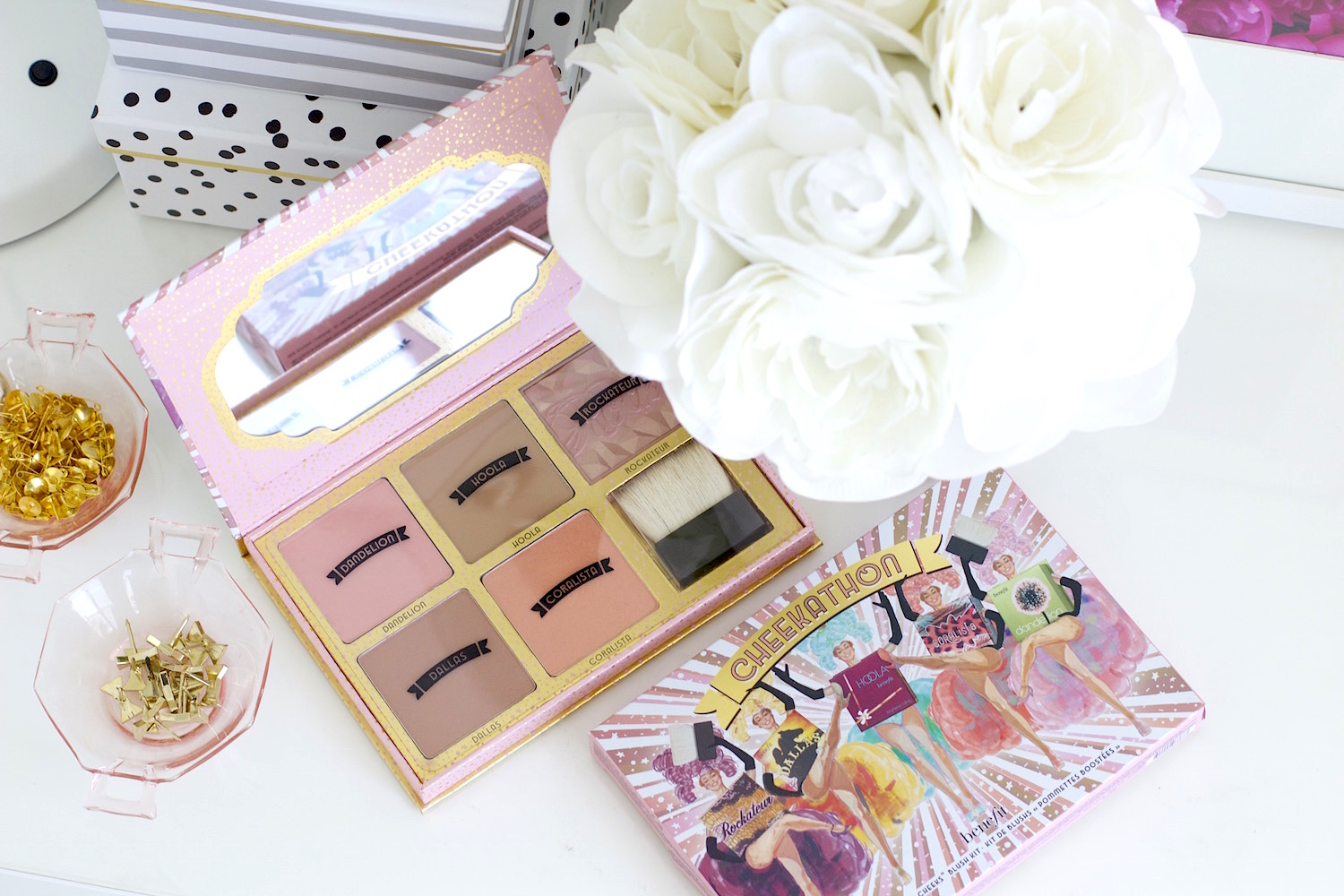 Mark. brand always comes out with the cutest packages and I love this Maui Bliss collection below. The bronzer is amazing and I love this eye palette.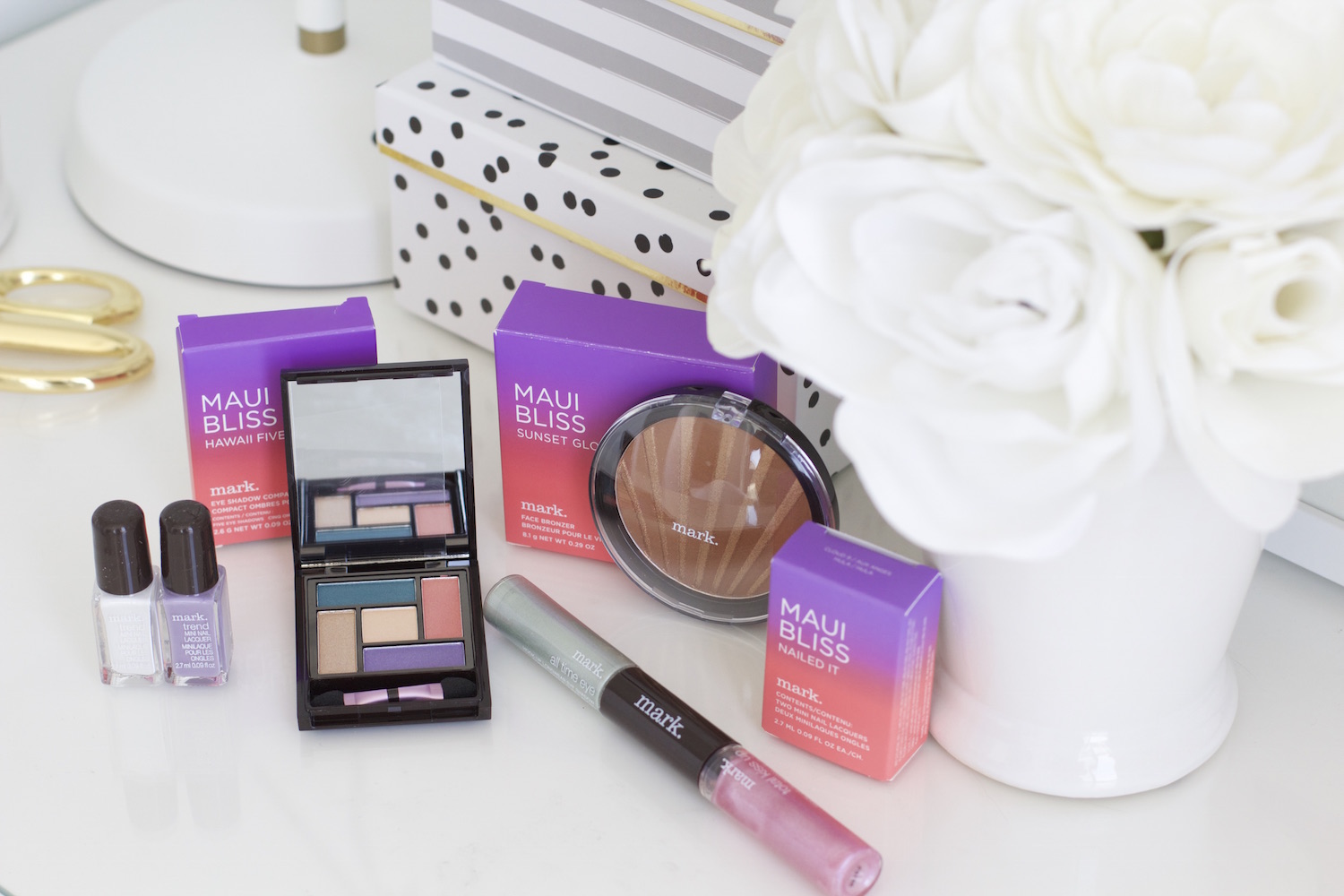 I didn't know about NEST fragrances until they landed on my doorstop and now I'm obsessed. This Nest Citrine scent below smells so lemony fresh. I love to spray it on the moment I get out of the shower because it keeps that fresh "out of the shower" scent all day. I also love using it as a house spray (even though it's not) because it just smells so fresh and so clean, clean. The Roller Ball is great to throw in your purse or gym bag as well.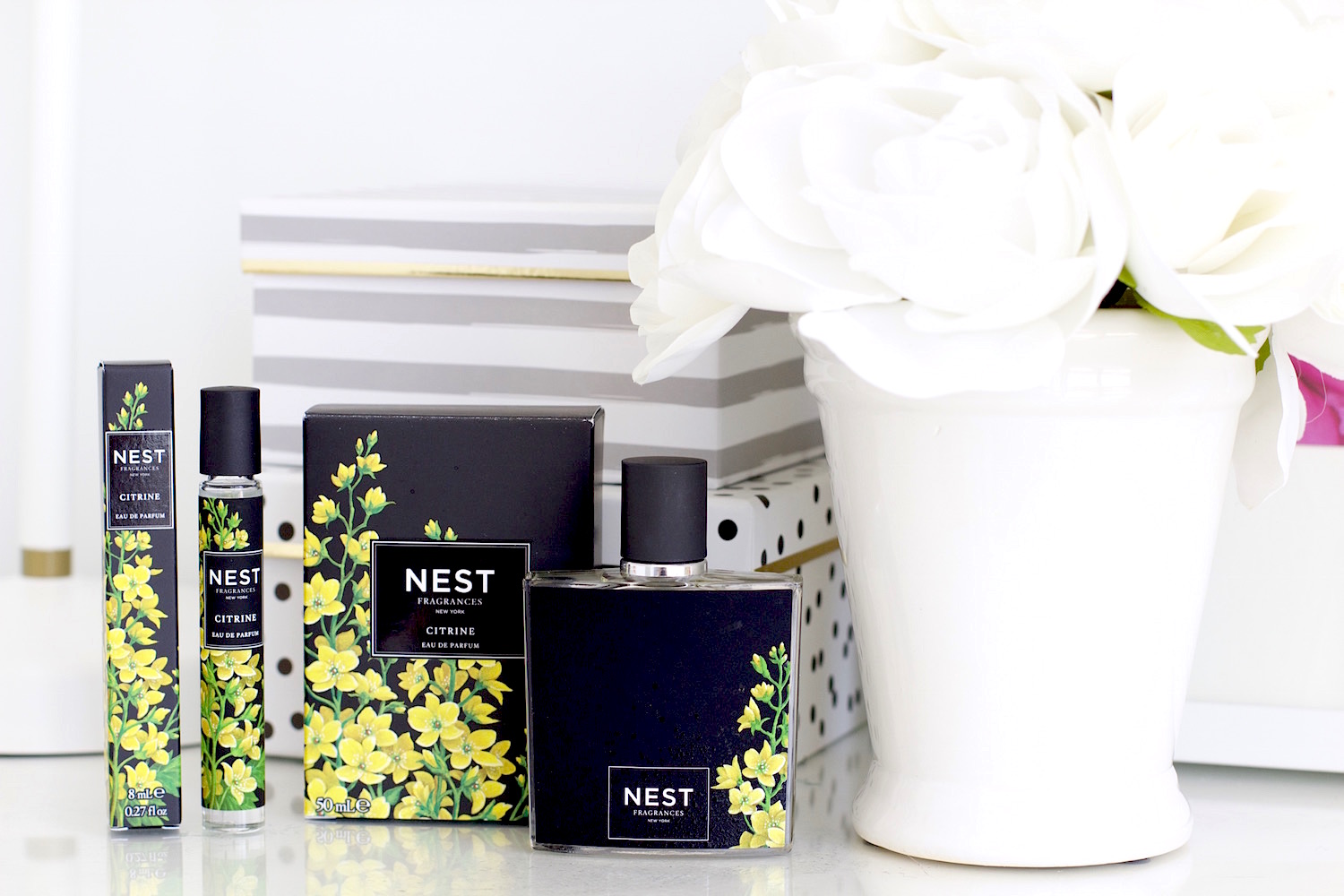 This Benefit eye brow kit has changed everything I ever thought I knew about my eyebrows. Whatever your eyebrow issue is (and we all have them) Benefit has a product that can fix it.

Want to prime and tame? Start with the BROWVO Conditioning Primer & end with the Ready, Set, Brow! Clear Brow Gel
The Primer hydrates brows before you apply your brow products and makes the products last longer. The Gel sets brows after you're done applying your brow products and keeps them tame all day long.
Need to Add Volume? Try Gimme Brow 
I love Gimme Brow because my eyebrows are sparse and patchy in spots. This product works best if you brush brows in the opposite direction against the way your eyebrow hair naturally grows and then brush them back to normal. They will appear more volumous and full. 
Want to Shape & Define? Try the  Goof Proof Pencil or Precisely, My Brow Pencil
The Goof Proof Pencil is great for filling in larger gaps and the Precisely, My Brow Pencil is so small that if you doing it in tiny whispy strokes it looks like real hair.
Want to shade & fill in? I love the Brow Zings kit for this.
The powder is amazing for shading and the gel holds brows in place while defining at the same time.
Could You Use A Little Bit of All of the Above? I'd go with ka-BROW! Eyebrow Cream-Gel 
This little baby is one of my favs. I've used it every single day without fail since I got my hands on it. It shapes, defines, fills in and adds colour all at the same time. I love it.
Want an instant eye lift? End with High Brow Eyebrow Highlighter.
I swear by this product. The ballet slipper colour is subtle and adds the perfect amount of highlighter when applied on the brow bone just below the brow without adding shimmer. It looks so natural when blended in with your finger that your eyes appear wider and more awake.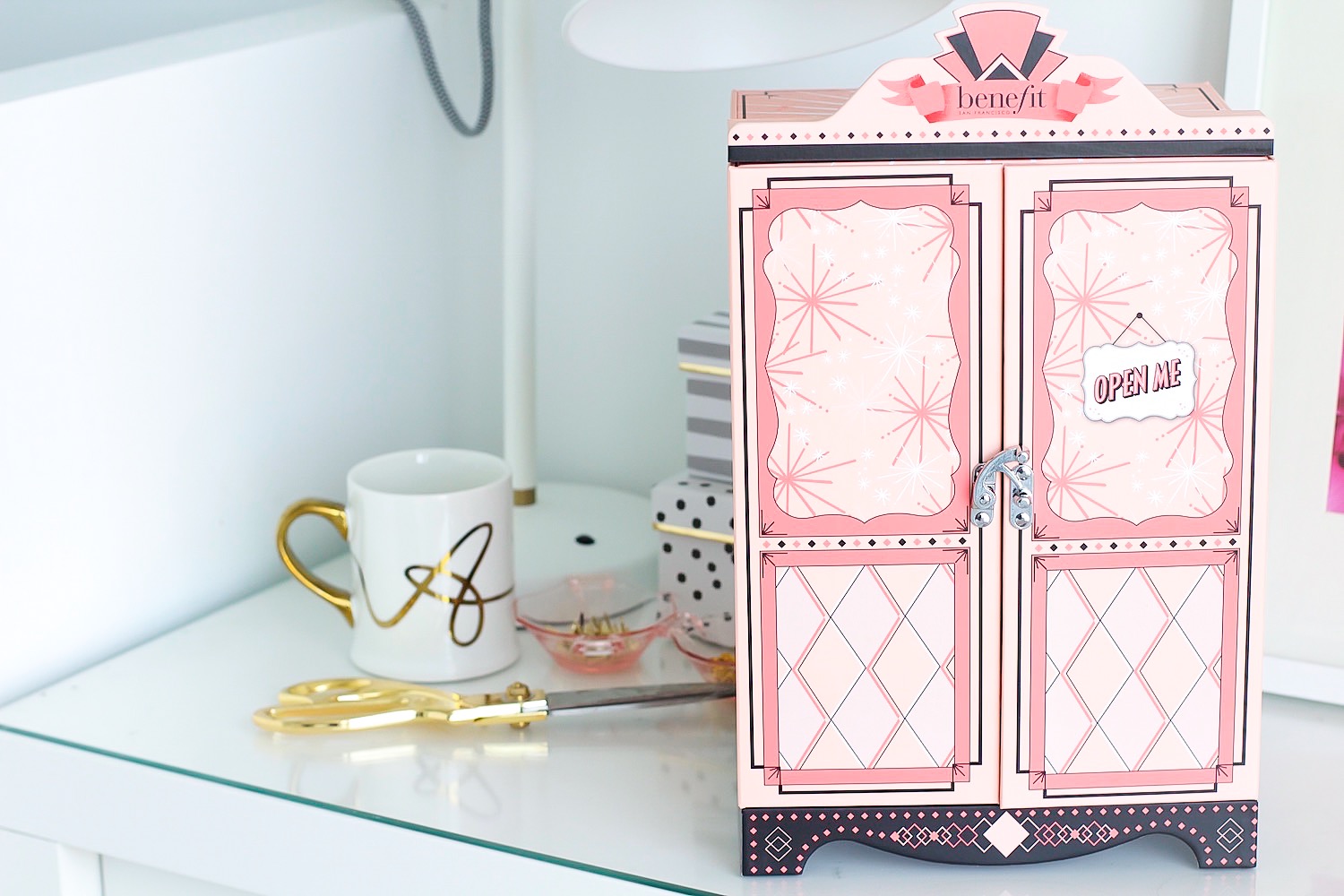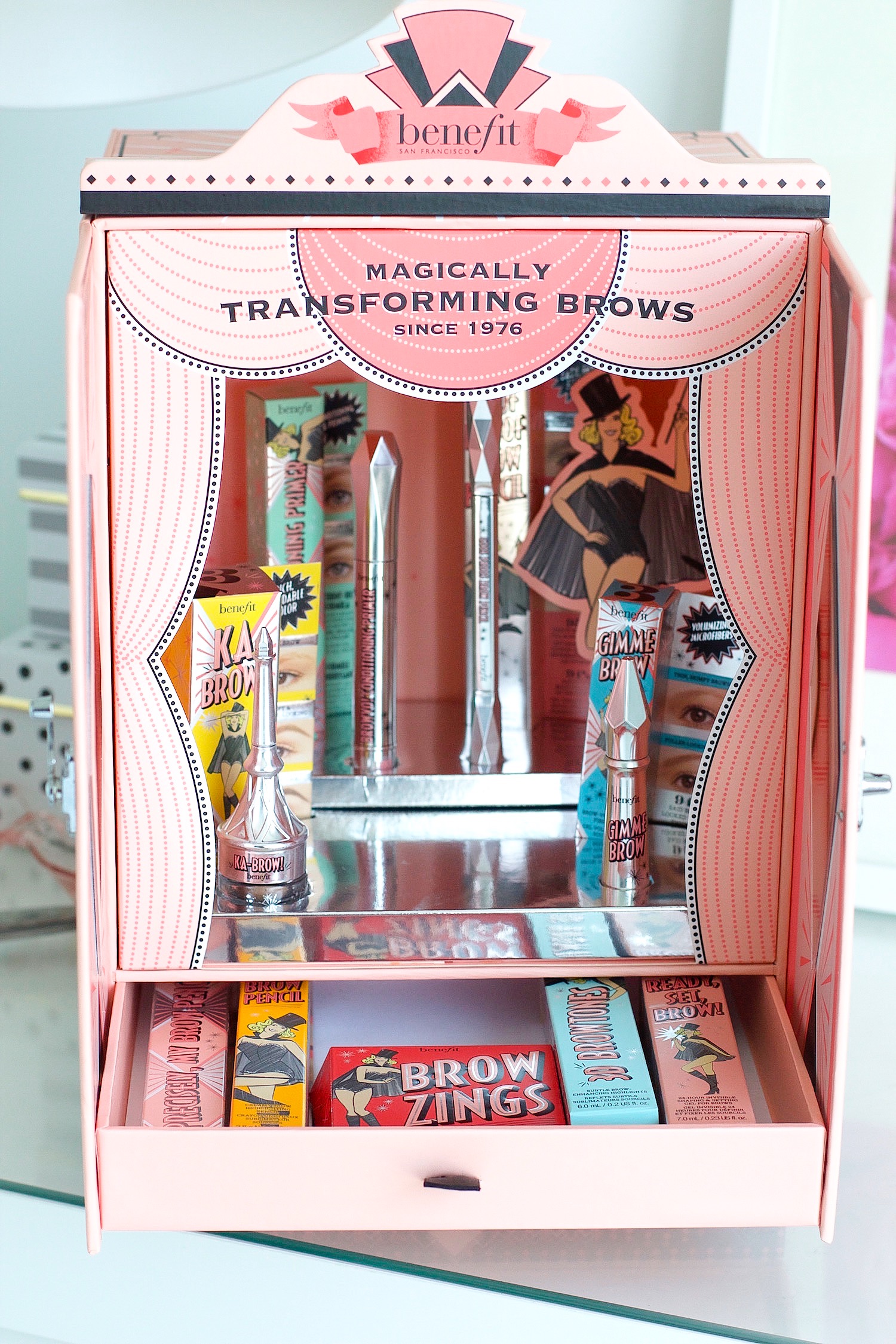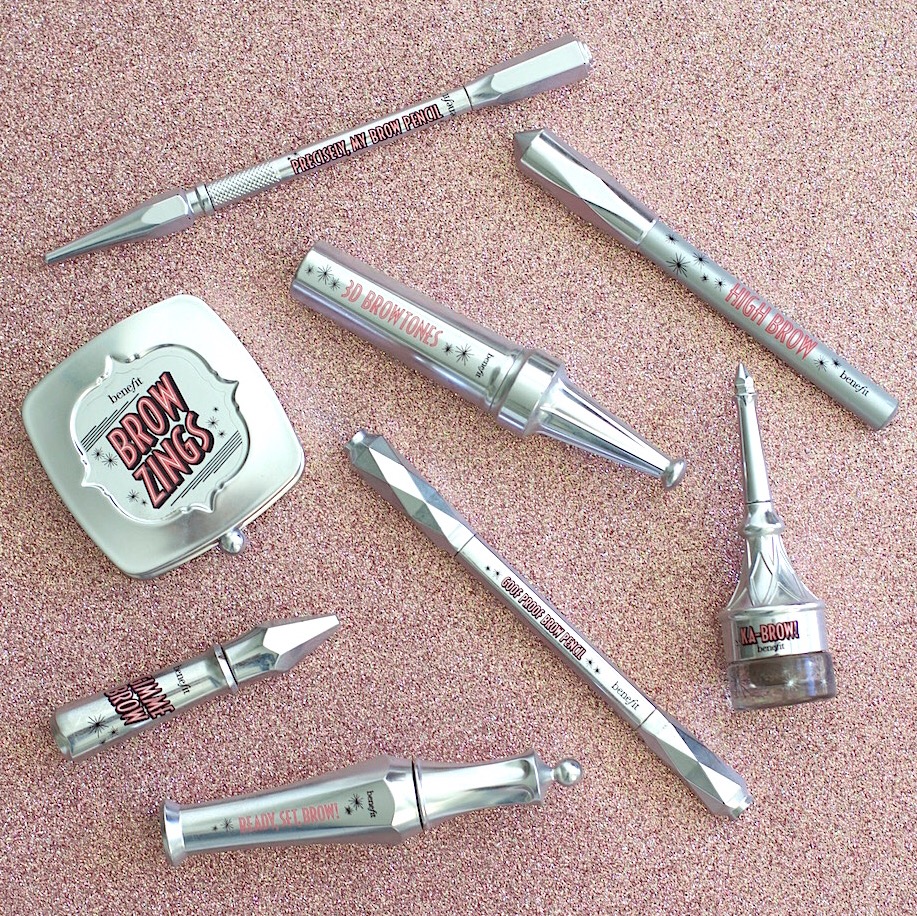 Stay tuned for more Pink Mail Bag features coming soon!