Benefit Cosmetics They're Real! #KillerColours Launch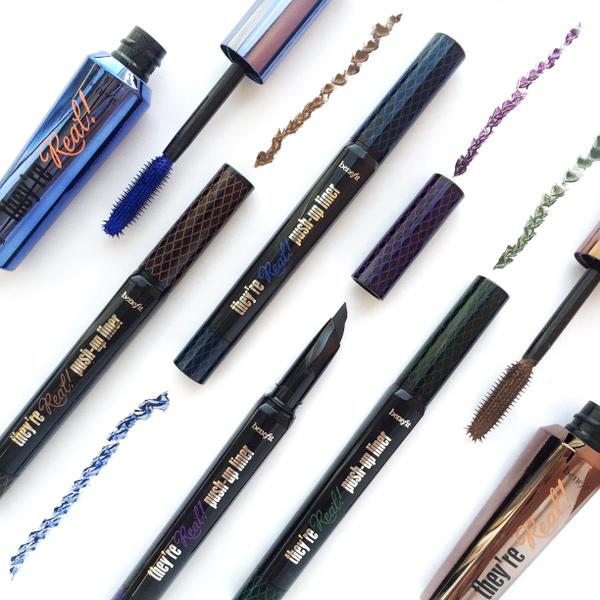 Launching June 26th, is the newest creation from Benefit Cosmetics: They're Real! Mascara & Liner in colourful shades. The mascara will now come in brown and blue options and the gel liners will be introduced in blue, green, purple and brown.
Are you a fan of coloured mascaras and liners? Personally, I don't like wearing coloured eyeshadow so I love the idea to adding some colour with a mascara or a liner. It really can enhance your eye colour in a new way. It's also a fun way to change up your makeup look in subtle ways, like mixing and matching blue mascara with purple liner.
For those of you who weren't impressed with the original They're Real! gel liners, the formula has now been updated to go on smoother and creamier. I also like that the shades aren't too bright so that they are wearable for daytime as well.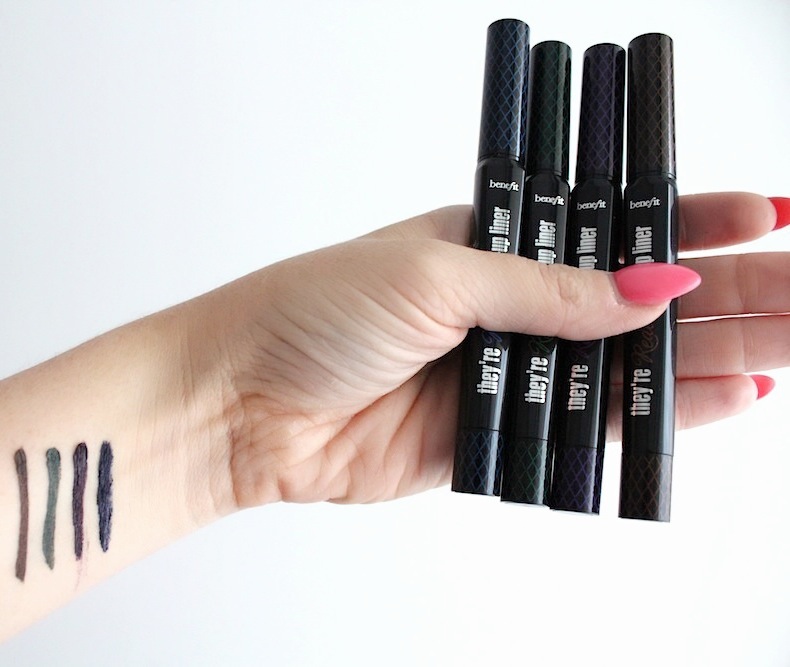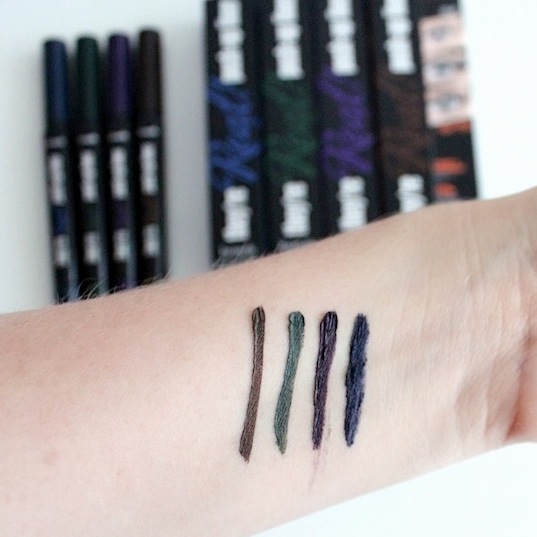 They're Real! Push-Up Liner in Beyond Blue, Beyond Purple, Beyond Green & Beyond Brown.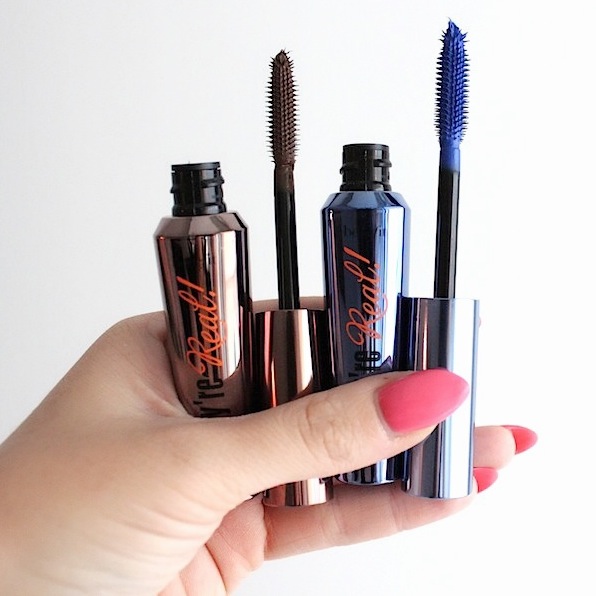 They're Real! Mascara in Beyond Brown & Beyond Blue.
Tags: benefit cosmetics, benefit cosmetics #killercolours, benefit cosmetics canada, benefit cosmetics they're real, benefit makeup